Sony WF-1000XM5 vs Sony LinkBuds S: The best or the best value?
Do you need the best or good enough?
Battery (buds): 8hrs
ANC: Yes
Spatial Audio: Yes
Water resistance: IPX4

Sony has thrown everything it can into these much smaller earbuds, and given us an extra set of foam tips so they fit perfectly. LDAC, the firm's top-tier DSEE upscaler, and Bluetooth 5.3 are all here, battery life is competitive, and the sound is 100% bona fide Sony quality.
However, for us, connectivity drop-outs, average ANC performance, and an app that looks a little busy at this flagship level add up.
For
Agile, meaty and fun listen
Very comfortable and secure earpieces
Battery life maintained from XM4
Against
ANC can be beaten
Occasional connectivity issues
On-ear volume control is a tad hit and miss
Battery (buds): 9hrs
ANC: Yes
Spatial Audio: Yes
Water resistance: IPX4
The Sony LinkBuds S eschew the funky look of their predecessor for a lightweight and comfortable fit, an array of features including solid ANC, and good, if somewhat compressed, sound quality. And, while they're not in the budget-range, they're pretty affordable for all that they offer.
For
Compact, light and comfortable
Enjoyable and unthreatening sound
Great control app
Against
Could sound more assertive
Don't look or feel anything special
As exciting as the release of something like the Sony WF-1000XM5 is, getting the absolute flagship model is not always the right choice. After all, whatever is top-of-the-line is also typically expensive. And, just because something is the best doesn't mean it's the right one to buy.
The Sony LinkBuds S come with some compromises, as we'll discuss, but are a very solid choice for most people. And – while the Sony WF-1000XM5 are not exactly the best earbuds on the market like their predecessors were – the difference between these two pairs of earbuds are a matter of degrees in a lot of respects.
Choosing between the WF-1000XM5 and the LinkBuds S is clear cut if money's no object. But, if the prospect of saving a hundred bucks is attractive, then you'll have to decide where you're willing to sacrifice a little performance to see if you want to get the latest and greatest or the pair that will get you most of the way there.
Sony WF-1000XM5 vs Sony LinkBuds S: Price and release dates
As the new kid on the block, the Sony WF-1000XM5, which go for $299 / £259 / AU$499, are getting a little bit of an inflation-induced price boost. They're $20 more than the previous Sony WF-1000XM4. That older model was released with a price tag of $279.99 / £250 / AU$449.95.
The Sony LinkBuds S have a year on them, so their launch price of $199 / £179 / AU$349 often sees a bit of a discount. However, even without any help from retailers, these earbuds, which do just about everything that the Sony WF-1000XM5 do except for head tracking, are two thirds of the price, letting you save a good amount of cash for what are still very good earbuds. That said, you should be able to find them on sale regularly at this point, so you might be able to find an even better deal on them.
Sony WF-1000XM5 vs Sony LinkBuds S: Features
The feature set between the Sony WF-1000XM5 and the Sony LinkBuds S are pretty similar. Both have multipoint connectivity, active noise cancellation (ANC) and ambient mode, and tech to improve call quality. Both support spatial audio as well, though the Sony WF-1000XM5 also offers head tracking.
Where they differ is in implementation. The Sony WF-1000XM5's ANC is equipped with an upgraded second version of the integrated processor its predecessor used, a new stand-alone noise cancelling "QN2e" chip as well as dual feedback mics to monitor ambient noise. These earbuds also employ a larger dome-edged driver.
Despite the upgraded tech, the ANC quality isn't mind blowing in the WF-1000XM5s. Like we said in our review, "it's fine rather than eyebrow-raising". The Sony LinkBuds S aren't much better, as they have the first version of that same integrated processor without any extra help.
Call quality is one area where the Sony WF-1000XM5 has improved significantly from its predecessor. These earbuds use a combination of artificial intelligence (AI) noise reduction with a bone conduction sensor to isolate the speaker's voice, while the LinkBuds S just use noise reduction tech to try and achieve the same results.
Sony WF-1000XM5 vs Sony LinkBuds S: Sound
The Sony WF-1000XM5's sound quality is top of the line. We described it as a "zealous, exciting listen" in our review, although did note that trebles can be beaten. While their predecessor, the Sony WF-1000XM4, came with 6mm drivers, the new model now sports the "Dynamic Driver X", which measures at a larger 8.4mm and comes with a domed edge. As a result of the changes, the WF-1000XM5 offers more bass and if that's what you're after then they should be your top choice over the LinkBuds S.
Sony's LinkBuds S are interesting when it comes to sound because, while they sound good, it's also their biggest limitation. They do deliver a good amount of detail as well as solid and controlled low-end. But, as they're using 5mm drivers to pump out all that sound, not to mention control things like ANC, they lack dynamic range, resulting in somewhat compressed audio that can rob music of some of its excitement.
If you're going from the Sony WF-1000XM4, you might be disappointed in the LinkBuds S as it is a downgrade in sound quality. You will notice that compression. However, if you're going from cheaper earbuds, that lack of dynamic range might not be that noticeable and, therefore, not an issue.
Sony WF-1000XM5 vs Sony LinkBuds S: Design
Have you ever looked at a Honda Civic and thought it looked like a paired down Honda Accord? In the looks department, the Sony WF-1000XM5 and Sony LinkBuds S seem to come from the same mold, with a similar shape and materials except that the WF-1000XM5 has some elegant nuance as the area covering the capacitive controls are matte, while the rest is glossy. The LinkBuds S , on the other hand are stripped down to a single matte color.
The LinkBuds S do have more color options at least, with black, white and a more interesting Earth Blue on offer, compared to the WF-1000XM5's black and white.
Beyond aesthetics, both use capacitive controls, come with four sets of ear tips for fine-tuning the fit, and have a good-enough for a light workout IPX4 rating. But, they're different in size. The Sony WF-1000XM5 is 25% smaller and 20% lighter than its predecessor, putting it at about 6 grams per earbud. The Sony LinkBuds S, which have smaller drivers, clocks in at a miniscule 4.8 grams per earbud. If you have particularly small ears, the LinkBuds S are going to probably be the slightly more comfortable pair, but they're both light.
Sony WF-1000XM5 vs Sony LinkBuds S: Battery
When it comes to battery life, the more fully featured pair of earbuds usually do worse. Between these two, it's a bit of a toss up. The Sony WF-1000XM5 aren't going to last quite as long but you can still get eight hours of use from them before having to put them back in the case. The charging case itself has a total of 24 hours on hand, which is respectable though not awe-inspiring. They do have fast charging and can provide an extra hour of play with just three minutes of charging, improved from the WF-1000XM4's five minutes. Oh, and they can do wireless charging.
On the other hand, the Sony LinkBuds S have a little more juice. They're able to last nine hours before needing to charge (with ANC off) and pack a slightly better 27 hours into the charging case. Of course, there's wireless or fast charging on hand so you'll have to be a little more thoughtful about when to charge them back up if you're on an intercontinental flight.
Sony WF-1000XM5 vs Sony LinkBuds S: Verdict
Comparing these two sets of earbuds, the Sony WF-1000XM5 are the slightly better option. Even if you want smaller earbuds, they're small enough for a comfortable fit. Sound quality doesn't have the limitations of the Sony LinkBuds S, and features like call quality are better implemented.
However, buying anything, especially when inflation has impacted most of us, requires a little bit of budgeting. In that case then, are the Sony WF-1000XM5 worth the extra $100? That's a question only you can answer. But, if that $299 price tag is a little too rich, the Sony LinkBuds S are more than competent and can get you most of the way there.
Sign up for Black Friday email alerts!
Get the hottest deals available in your inbox plus news, reviews, opinion, analysis and more from the TechRadar team.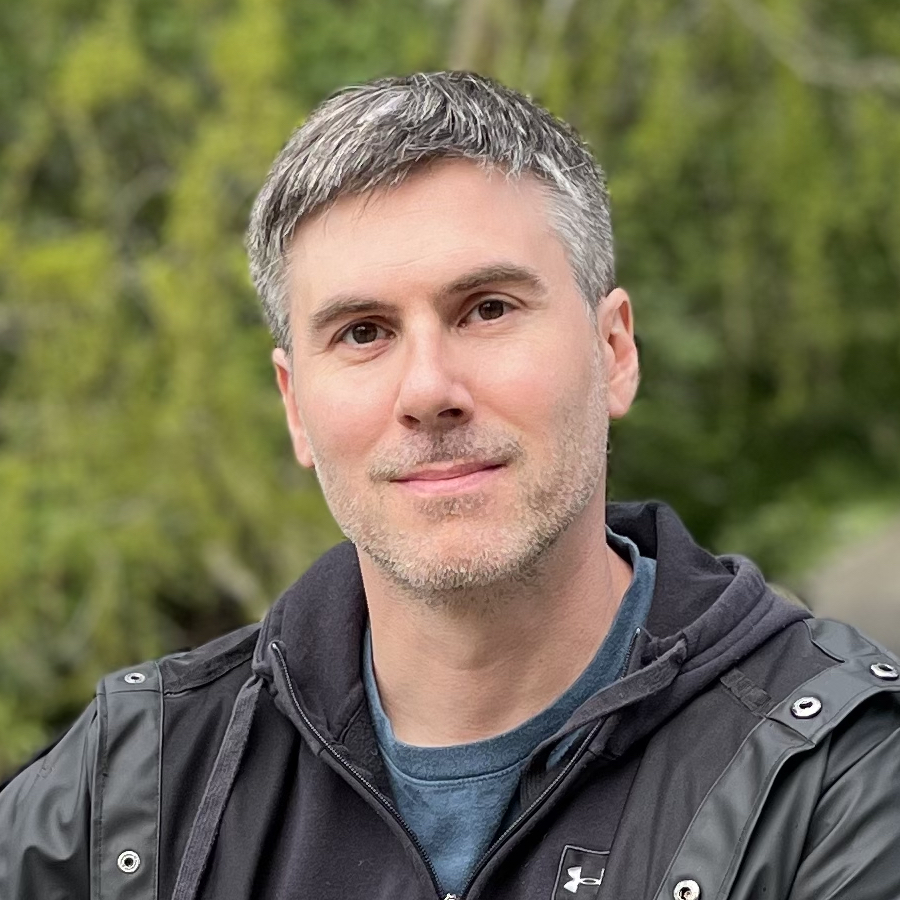 James Holland loves audio gear! So much so that he covers all the ins and outs, good and bad for Tech Radar and T3. Where does that so-called expertise come from? Not only is he a lifelong music-lover but he also works in the music industry and is a musician. When not testing headphones or listening to music, he loves to travel, rage at the latest PC games, and eat off-the-beaten-path but not too off-the-beaten-path food.