Best pressure cookers and multi cookers in 2023 for Australia
Best
Contributions from
last updated
Discover the best Instant Pots, pressure cookers and multi cookers for your kitchen
Best multi cooker: quick list
1. The list in brief
2. Best overall
3. Best budget
4. Best for beginners
5. Best for cooking meat
6. Best with air fryer
7. Best for small quantities
8. Best value
9. How we test
10. How to choose
11. FAQ
12. Latest updates
The best multi cookers and pressure cookers are wonderful things to have in the kitchen, helping you save on time, space and energy, while also cooking up some seriously tasty meals.
As the name suggests, multi cookers excel at more than one kind of cooking. They function as slow cookers, pressure cookers, soup makers rice cookers, yoghurt makers or even steamers. Some can even do ultra-slow sous-vide cooking, while others have smart lids which mean you can use them as air fryers too. Put simply, if there's a specific way you want to cook something, chances are a multi cooker can do it.
Pressure cookers meanwhile relies on steam pressure to essentially cook food quickly, but with all the flavour you'd get from a slow cooker. Instant Pot is perhaps the best known brand in the pressure cooker space, but even with their intuitive controls, pressure cookers do still require some extra knowhow to ensure you get perfect results.
The quick list
Below you'll find a quick roundup of our choices for the best multi cookers and Instant Pots in Australia. We've selected a mixture of models, catering to all budgets and all homes. You can jump to a more detailed review of each pick, and shop the latest deals using our price comparison tool.
Reveal the next product...
Best value
Best value
One of the most affordable models on this list, the Crock-Pot express is a low-cost entry to multi cookers. Better still, it performs just as well as more expensive models, you'll just need to buy additional accessories to unlock more cooking methods.
The best Instant Pot and multi cookers in Australia 2023
Why you can trust TechRadar We spend hours testing every product or service we review, so you can be sure you're buying the best. Find out more about how we test.
Below you can find more in-depth reviews of our choices for the best Instant Pots and multi cookers in Australia, and you can click through the full reviews of each, written by TechRadar's team of kitchen appliance experts.
The best multi cooker overall
1. Ninja Foodi SmartLid 14-in-1 Multi-Cooker
Best premium multi-cooker
Specifications
Cooking modes:
Pressure cook, Steam & Crisp, Steam & Bake, Air Fry, Broil, Bake/Roast, Dehydrate, Sear/Sauté, Steam, Sous Vide, Slow Cook, Yogurt, Keep Warm and Proof
Reasons to buy
+
Large capacity
+
Wide range of cooking methods
+
Built-in thermometer for perfect meats
Reasons to avoid
-
Expensive
-
Lacks presets for specific dishes
The 7.5-litre Ninja Foodi SmartLid adds air frying, grilling/ broiling and dehydrating to the long list of cooking methods offered by the best Instant Pots. It even offers the ability to introduce steam when air frying which ensures succulent roasts and potentially even the ability to cook a steak.
While we haven't tested this exact 14-in-1 model, we have given the Ninja Foodi Max 15-in-1 the full TechRadar review treatment. That model is available in other markets (and for the most part they are exactly the same), and we were pretty impressed by the multi cooker's ability to perfectly cook a variety of dishes, from beef chilli to fries. The large capacity is ideal for those that have several mouths to feed, although the extra size does mean this multi cooker is quite bulky and takes up a lot of space on a countertop.
The Ninja Foodi SmartLid doesn't have presets with defined temperatures and times for different dishes, as some Instant Pots do. Instead, you'll need to refer to the cooking charts that come bundled with the multi-cooker and we found these to be comprehensive and very helpful.
The best budget Instant Pot
Best budget Instant Pot
Specifications
Capacity:
3 litres, 5.7 litres, 8 litres
Cooking modes:
Pressure cook, slow cook, steam, sauté, reheat, yogurt maker
Reasons to buy
+
Good range of cooking methods
+
Compact and lightweight
+
Simple to use
Reasons to avoid
-
Inner pot can't be used on the stove
-
Not as fast as other Instant Pots
Instant Pot's entry-level multi-cooker is just as effective when pressure cooking, slow cooking, steaming or making yogurt as the more expensive Instant Pot models, but with a more affordable price. With this being the case, it's not only our pick for the best Instant Pot for those on a budget but the best Instant Pot, period.
More compact and lightweight than other Instant Pots, the Duo V2 7-in-1 electric pressure cooker has 13 cooking modes, and true to its name, the Instant Pot speeds up lengthy cooking times (although not quite as quickly as some of its older siblings). The hotter or higher pressure that you cook food at, the longer you'll need to wait for the pressure to reduce in the pan.
In our review, we found in some cases this meant an extra 20 minutes of waiting until the pressure valve popped down. But as this is a safety mechanism, we're not exactly prepared to penalise Instant Pot for it.
The inner pot can't be used on the stove, so you will need to sear meat and vegetables in another pan before cooking meals, but its one-touch buttons make it extremely easy to use.
Read our full Instant Pot Duo V2 7-in-1 Electric Pressure Cooker review
The best Instant Pot for beginners
An Instant Pot for pressure cooking novices
Specifications
Capacity:
3 litres, 5.7 litres, 8 litres
Cooking modes:
Pressure cook, slow cook, rice cooker, steam, sauté, reheat, yogurt maker
Reasons to buy
+
Safe steam release
+
Intuitive and easy to use
+
Available in multiple sizes
Reasons to avoid
-
No steam cook function
-
Top of lid can get hot
-
Not as many presets as other models
If you're looking for an Instant Pot that makes releasing the pressure at the end of cooking as easy and as safe as possible, then the Instant Pot Duo Plus is worth considering. It has a quick steam release switch, which is separate from the steam valve, and ensures you can force the pressure to be released in a safer way – perfect if you're new to pressure cooking. On top of that, the steam release valve automatically closes when you secure the lid. On test, we felt these features made pressure cooking uncomplicated and safe, so if pressure cooking makes you nervous, this is the Instant Pot for you.
With nine different cooking methods and 13 programs offering pre-defined cooking times, it's very similar to the Instant Pot Duo (above). However the pot and lid are dishwasher safe, and it even comes with an additional sealing ring too.
The stainless-steel cooking pot doesn't have handles, so we found it fiddly to lift in and out of the main body, and when steaming vegetables we found the florets of broccoli tended to slip through the gaps in the steaming rack, meaning they ended up soggy.
Read our full Instant Pot Duo Plus review
The best multi cooker for meat
Style and substance
Specifications
Cooking modes:
Pressure cook, slow cook, reduce, sear, sauté and steam
Reasons to buy
+
Stylish design
+
Simple to use
+
Six cooking functions
Reasons to avoid
-
Can't cook small quantities
-
Hinged lid requires screwdriver for removal
Most Instant Pots and multi-cookers don't chart high in the style stakes, but with a brushed stainless steel finish and a neat and streamlined design, the Breville the Fast Slow Pro is certainly one of the better-looking multi-cookers we've tested (we've reviewed the UK model called Sage the Fast Slow Pro).
Simple to use, it offers six cooking functions and you can either choose from a range of presets for dishes including stew, risotto and rice, or manually adjust the time and temperature to ensure the meal is cooked to perfection.
On test, we found the Breville the Fast Slow Pro cooked meat so it was tender and succulent, while vegetables and rice were cooked through but not soggy or mushy. However, you'll need a screwdriver to remove the hinged lid if you want to clean it, and it has a minimum 1-litre capacity, meaning we struggled to cook smaller quantities.
If you can look past that terrible name, Breville's the Fast Slow Pro is without a doubt one of the best multi-cooker options worth considering.
Read our full Breville the Fast Slow Pro review (UK model)
The best multi cooker with air fryer
A great multi-functional Instant Pot
Specifications
Capacity:
5.7 litre and 8 litre
Cooking modes:
Pressure cook, sauté, slow cook, steam, sous vide, keep warm, air fry, roast, bake, broil and dehydrate
Reasons to buy
+
11 cooking functions including air fry
+
Large 8-litre capacity
+
Simple to use
Reasons to avoid
-
Doesn't come with steaming accessories as standard
-
Cooking pot isn't non-stick
The Duo Crisp & Air Fryer builds on the Instant Pot's ability to pressure cook, slow cook, and steam with the addition of an extra lid that provides an air frying function that can roast and bake too.
It has a large 8-litre capacity, making it great for those feeding several mouths or planning to batch-cook, and is simple to use, with 11 presets for different dishes.
On test, we were impressed by some of the dishes we cooked in the Instant Pot Duo Crisp & Air Fryer, however, when we followed Instant Pot's recipe for chunky fries, they weren't crisp enough for our taste, but hey, it's all subjective.
The cooking pot isn't non-stick, so you will need some elbow grease when cleaning and if you want a rack for steaming vegetables on, you will have to purchase this separately, as it doesn't come bundled with the Instant Pot.
Read our full Instant Pot Duo Crisp & Air Fryer review
The best multi cooker for smaller quantities
The best for smaller quantities
Specifications
Cooking modes:
Pressure cook, slow cook, steam, make yogurt, sear/sauté, air fry crisp, bake/roast, broil, dehydrate
Reasons to buy
+
Wide range of cooking techniques
+
Good choice of accessories
+
Smaller capacity will suit couples and individuals
Reasons to avoid
-
Bulky
-
Struggled to make crisp, crunchy fries
With a smaller capacity than the Ninja Foodi Max, the Ninja Foodi Multi-cooker is best suited to couples or individuals that don't need to cook in larger quantities.
We were impressed with the dishes cooked when using the slow cooking and pressure cooking settings. When it came to air frying, it offered up the same air-fried chicken with crispy skin and succulent meat as its larger sibling but again left us disappointed with rock-hard fries.
It comes with a good choice of accessories including a 3.2L removable frying basket, grilling rack, and extra lid for when pressure cooking. However, it's one of the most cumbersome multi-cookers on the market. Its bulky lid opens to the side on a hinge, meaning it can't be fully opened while tucked underneath a kitchen cupboard so if space is at a premium it may not be the multi-cooker for you.
Read our full Ninja Foodi Multi-Cooker review
The best value multi cooker
Affordability without sacrifice
Specifications
Cooking mode:
Pressure cook, steam, slow cook, brown/sauté and Simmer/grill in the US,
Reasons to buy
+
One of the most affordable models we've tested
+
Simple to use
+
Can cook a range of dishes effectively
Reasons to avoid
-
Cooking pot can be tricky to slide in and out
-
Doesn't come with a steam basket
Crock-pot is most well-known for its slow cookers, but this Instant Pot alternative that can slow cook, steam, sauté and pressure cook, has cemented the brand's reputation for affordable and easy-to-use multi-cookers.
During testing, the Crock-Pot Express achieved the same standard as more expensive multi-cookers when it came to cooking meat so it was tender, succulent, and falling off the bone, as well as ensuring rice was cooked perfectly - retaining some bite rather than soggy grains that form large clumps.
We did find it was fiddly to slide the bowl in and out of the cooker and to keep the price down it only comes with two accessories - disappointingly one of them is not a steamer basket. Instead, you'll need to use the rack that comes with the multi-cooker for vegetables. That said, this multi-cooker, which has a 6-litre capacity so you'll easily be able to feed a small family or batch cook, is great value for money and suited to those on a budget.
Read our full Crock-Pot Express review
How we test the best multi cookers
To see how pressure cookers and multi-cookers stack up, we've spent hundreds of hours whipping up curries and chillies, preparing batches of rice, and even steaming portions of vegetables, comparing the end results. We're looking for meat that falls off the bone but is still tender and succulent, rice that's fluffy but still with some bite, and crisp vegetables. We've also compared how easy they are to use and just how much they speed up cooking.
We evaluate each model on how many different cooking methods it offers, how durable and easy to clean the body and parts are, how loud it is in use and when releasing pressure, and how hot the exterior casing gets. We're also assessing how simple each multi-cooker is to use and whether you need to read the instruction manual before cooking, whether recipe inspiration is provided and the useful accessories such as racks and trays it comes with.
How to choose the best multi cooker or instant pot
With such a wide array of models available when it comes to Instant Pots and multi-cookers, choosing the right one for you can be confusing.
Start by considering the different cooking methods offered by the best Instant Pots and multi-cookers, and the dishes you prepare most. While some offer a handful of cooking modes including pressure cooking and slow cooking, others including the Instant Pot Duo Evo Plus have as many as 48 different ways of cooking and can do everything including proving bread and making yogurt.
Next look at the capacity the cooker can hold and whether it's sufficient for the number of people you have to cook for. Multi-cookers with a 5.7-litre capacity and above are ideal for those with a large family to feed, or those that want to batch-cook, while a smaller Instant Pot can hold around 3 litres should suffice for an individual or couple.
On top of that, look out for Instant Pots and multi-cookers that have inner pots that can be used on the stove, when browning meat before slow cooking and are dishwasher safe to make sure you have as few utensils to wash up as possible.
The best multi cookers and Instant Pots in Australia: FAQ
Is a multi cooker really worth it?
There's no denying a multi-cooker is a great kitchen appliance but you may be wondering if it's really worth it? Or will it simply end up as another kitchen gadget that languishes on your countertop or cupboard gathering dust?
It's important to remember that while multi-cookers offer a multitude of cooking methods, many of which means you no longer need to use an oven or a hob, they can't cook everything. For example, they're not an option if you regularly prepare pasta, noodles, or stir-fries. And while some do come with lids that can air fry, we found making fries in a multi-cooker wasn't as good as using one of the best air fryers.
At the same time, you can't just pop the lid off and check the dish you're cooking, as you would when using the hob, the oven, or a slow cooker. You'll need to release the pressure, effectively stop cooking, and detach the lid. Then if the dish isn't ready, you'll need to start cooking again.
Similarly, a multi-cooker can certainly shave a few hours off cooking stews, ribs and other dishes that usually take the best part of a day to cook, however with dishes like rice or steaming vegetables the time saving is minimal, which may mean an Instant Pot isn't worth the investment.
However, if you're looking to save space in your kitchen by replacing several gadgets with just one, or you are looking to broaden the repertoire of dishes you cook, without having to research and learn new cooking skills, an Instant Pot will more than prove useful.
What's the best size multi cooker?
Instant Pots and other multi-cookers come in an array of different capacities ranging from 3 litres right up to 8 litres, so knowing which size multi-cooker is best for you can be confusing.
For most people, a 5.7-litre size multi-cooker will prove to be the most useful. Instant say this capacity is enough to feed between three and size people depending upon your appetite, so will be ideal for families or those looking to batch cook meals for a handful of people.
A larger 7.5-litre size will be a better fit for bigger families, or anyone cooking on a large scale, such as creating chilies, stews, or curries for a party. Meanwhile, for one or two-person households a smaller 3 litre multi-cooker will ensure you're not using additional energy by cooking a small quantity in a multi-cooker that's just too large for your needs.
What can I cook in a multi cooker?
The best multi-cookers offer a range of different cooking methods, which means there are a plethora of different dishes that can be created in Instant Pots and multi-cookers. Slow cooking means you can use cheaper but tougher cuts of meat and cook them low and slow to make casseroles and stews, while pressure cooking speeds up cooking times, making it great for ribs and chicken wings. However, you can even bake cakes – in particular, we found making cheesecake in an Instant Pot was very good, air fry foods like fries, and even hard-boiled eggs.
Instant Pot vs Ninja Foodi
Instant Pot and Ninja Foodi are two of the biggest names in the multi-cooker world and are regularly compared to see which is best. Both brands create a wide number of appliances including everything from air fryers to blenders.
As you might expect, the larger and more feature-heavy appliances from Instant Pot and Ninja Foodi are more expensive, but generally speaking, Ninja models are normally more expensive.
It's also worth comparing how easy these machines are to clean. Ninja Foodi machines feature a cooking pot with a non-stick coating so you shouldn't need to scrub for hours to get rid of any food. Instant Pots have stainless steel pots but both of the brands' pots can be placed in a dishwasher.
We've compared these brands in detail, to find out which came out on top, read our Ninja Foodi vs Instant Pot feature.
The latest updates to this multi cooker guide
August 15th, 2023
Reformatted the guide to make clearer distinctions between each product, providing clearer buying advice and how each product is suitable for a particular purpose.
Updated some product entries with newer models that have been reviewed by the TechRadar team.
Sign up to receive daily breaking news, reviews, opinion, analysis, deals and more from the world of tech.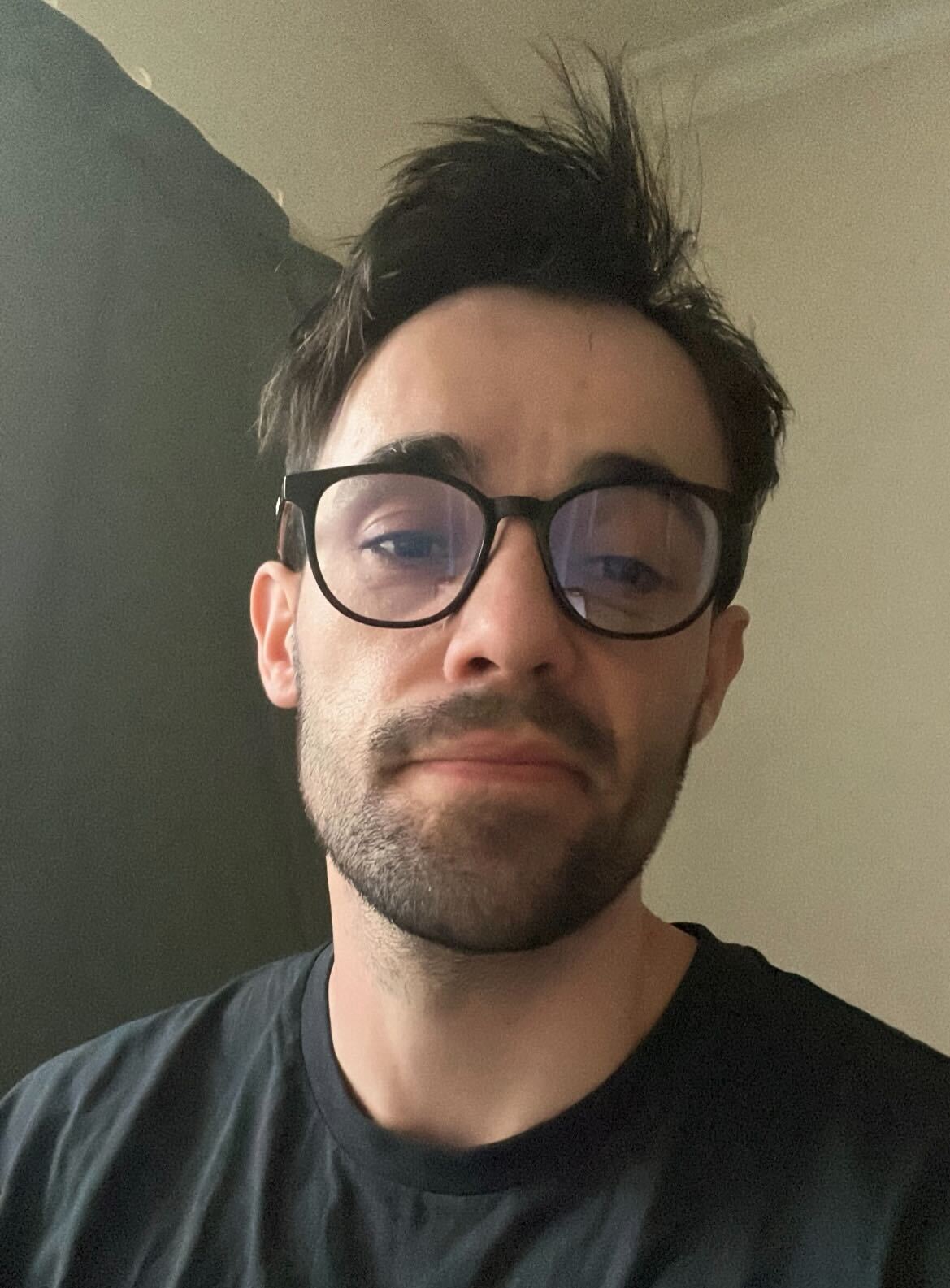 James is a senior journalist with the TechRadar Australia team, covering news, analysis and reviews in the worlds of tech and the web with a particular focus on smartphones, TVs and home entertainment, AR/VR, gaming and digital behaviour trends. He has worked for over six years in broadcast, digital and print journalism in Australia and also spent time as a nationally recognised academic specialising in social and digital behaviour trends. In his spare time, he can typically be found bouncing between one of a number of gaming platforms or watching anything horror.