You need a mouse for your computer, and while any mouse could get you by just fine, there's a reason you sought us out for the best mouse instead. Perhaps you're tired of your mouse always dying on you – been there. Maybe you're sick of being tied to your computer by a wire. We've been there as well. We're not saying that the best mouse has to be wireless, but it can be.
Truthfully, the best mouse is whatever hand-shaped hardware suits your needs. You want a mouse that you can slip your thumb comfortably into? We've tested those. How about a gesture-controlled mouse that drops all preconceived notions of what a mouse should be in favor of a new idea of what it could be? We've tested one of those, too.
No matter what the best mouse looks like to you, we've used it and considered it for review in the paragraphs below. You can think the 'best' means it has to be the most expensive, too, but judging by the pricing modules accompanying each of our selections, you would be dead wrong. Our picks prioritize performance relative to cost. As such, here they are.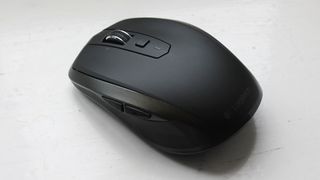 1. Logitech MX Anywhere 2
Versatile and feature-packed without going overboard
DPI: 1,600 | Interface: Bluetooth and 2.4GHz wireless (pairs with up to three devices) | Buttons: 6 | Ergonomic: Right-handed | Features: Scrolling wheel, Logitech Darkfield Laser Tracking, Unifying receiver, Easy-Switch tech, gesture function
Pairs with three devices
Compact and portable
Has a free-scrolling wheel
Non-removable battery
Can't use it wired
Smaller than Logitech's flagship, the MX Master, the Logitech MX Anywhere 2 is the ideal travel mouse. It can connect with up to three distinct devices with 2.4GHZ wireless technology or with Bluetooth, making it obvious why this mouse is renowned for having quick setup and surprisingly long battery life. Capable of extremely quick charging, in just 4 minutes the MX Anywhere 2 charges enough for an entire day.
2. Logitech MX Master
A veritable spaceship of a mouse
DPI: 1000 | Interface: Bluetooth (pairs with up to three devices) | Buttons: 5 | Ergonomic: Right-handed | Features: Hand-sculpted comfort contour, Speed-adaptive scroll wheel, Thumb wheel, Darkfield Laster Tracking, Dual Connectivity, Rechargeable battery
Thumb wheel and adaptive scrolling
Pairs with 3 PCs
It's a lot of money for a mouse
May be a bit big for some
Logitech's flagship is a mighty mouse indeed. Hand-sculpted for comfort, the MX Master connects via Bluetooth or USB dongle and it can pair to up to three devices. The rechargeable battery lasts for up to 40 days and goes from flat to a day of power in four minutes. Plus, you can even use it while it's charging.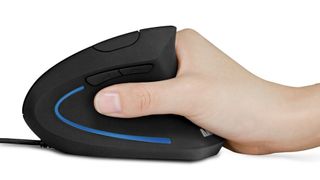 3. Anker Vertical Ergonomic Optical Mouse
It looks weird, but it feels pretty good
DPI: 1000 | Interface: USB | Buttons: 5 | Ergonomic: Vertical | Features: No
Good for RSI sufferers and prevention
Cheap as chips
Thumb buttons don't work on Macs
Unrefined
Judging by the mouthful of a name, Anker's mouse is defined by its vertical orientation. Though it looks and feels somewhat sideways at first, the Anker Vertical Ergonomic Optical Mouse is only off-putting until you start to wonder how you ever lived without it. It's built a little more cheaply than other ergonomic mice, but it's ultimately an inexpensive means of preventing RSI.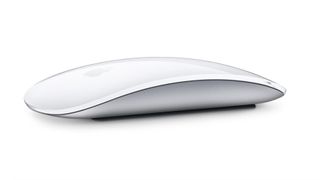 4. Apple Magic Mouse 2
As ever, Apple thinks different
DPI: 1300 | Interface: Bluetooth | Buttons: 0 | Ergonomic: Ambidextrous | Features: Multi-touch
Looks fantastic
Multi-touch is clever
Expensive
Spectacularly uncomfortable (for us; your mileage may vary)
When it isn't busy making luxury smartphones you can unlock with your face, Apple is hard at work constructing one of the world's weirdest computer mice. If you were doing a double-take looking at the specs, you saw right: the Magic Mouse 2 has zero buttons and endless fashion appeal. It's also controlled by gestures, giving it all the allure of a trackpad as well as a mouse.
5. Logitech Triathlon M270
A mouse designed for multi-taskers
DPI: 1000 | Interface: Bluetooth (pairs with up to three devices) | Buttons: 8 | Ergonomic: Right-handed | Features: 24-month battery life on one-AA battery, Sculpted design, Free spinning scroll wheel, Easy-switch tech, Logitech Options Software
Pairs with up to three devices
Long battery life
Not as responsive as a wired mouse
Like the MX Master, the Triathlon M270 can pair with up to three devices using Bluetooth. What's more, it uses the same free-spinning scroll wheel featured on the MX Master, letting you zip through documents or webpages. Logitech promises up to 24 months of use before the on one AA battery. The only drawback? Bluetooth makes for lower latency than a wired mouse.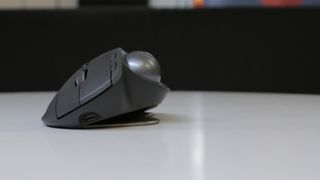 6. Logitech MX Ergo Wireless
Making 2017 feel like the new 1991
DPI: 512 – 2048 | Interface: Bluetooth and 2.4GHz wireless | Buttons: 8 | Ergonomic: Right-handed | Features: Trackball, USB dongle, Logitech 'Flow' software compatibility for use with up to three PCs simultaneously, micro USB charging, precision mode
Comfortable design
Accurate trackball
No left-handed version
Tilt options are limited
The third trackball mouse Logitech has put out since 2008, the MX Ergo Wireless is an anomaly in an industry that is otherwise crowded with optical laser mice. As such, it's certain to charm those who haven't quite moved on to the gesture-based desktop trackpads of the present. With the option to lay it flat or use it at a 20-degree angle, this mouse is uniquely satisfying.
Read the full review: Logitech MX Ergo Wireless
7. Asus ROG Gladius II
A sophisticated gaming mouse for the modern player
DPI: 12,000 | Interface: USB | Buttons: 6 | Ergonomic: Ambidextrous | Features: 50g acceleration, 1000Hz USB polling rate, removeable left and right buttons, Omron switches, RGB lighting
Feels great
Robust design
Expensive
Lacks some features
Though it isn't chock-full of buttons like most gaming mice in its price range, the Asus ROG Gladius II still shines. With only six buttons, this mouse is versatile, discreet and customizable, allowing you to change out its switches and personalize its stylish RGB lighting as you see fit. It's lacking a few staples, such as swappable weights, but overall, it's a solid get.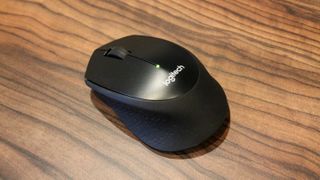 8. Logitech M330 Silent Plus
DPI: 1,000 | Interface: 2.4GHz wireless | Buttons: 3 | Ergonomic: Right-handed | Features: Quiet buttons, 10-meter wireless connectivity, 2 x AA batteries (claimed 24-month battery life)
Near-silent operation
Compact
Short on buttons
No Bluetooth connectivity
The seventh best mouse on our list is seen but not heard. Because it's unusually compact as well as silent, it's the kind of mouse that's ideally used atop an airplane tray next to a snoozing neighbor. Just slip it in your laptop bag when the flight touches down and, weighing less than a quarter of a pound, you won't have to worry about any additional strain on your back.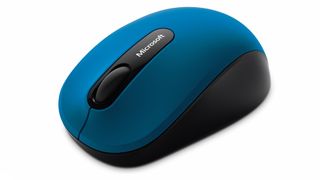 9. Microsoft Bluetooth Mobile Mouse 3600
It's cheap! It's cheerful! It lasts forever!
DPI: 1000 | Interface: Bluetooth | Buttons: 2 | Ergonomic: Ambidextrous | Features: No
Really, really cheap
Comfortable
Smaller than most mice
Basic
The new Surface Precision Mouse might be tempting, but one look at that price tag and our most frugal readers will want to turn their heads in the opposite direction, wherein the Bluetooth Mobile Mouse 3600 is hiding. This affordable vermin is one of the cheapest and reliable wireless mice you can buy and, to make matters better, it's from a name you can trust.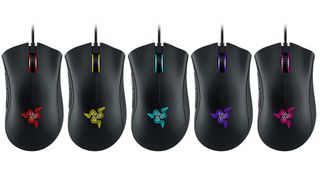 10. Razer DeathAdder Chroma
When plain old death isn't enough
DPI: 10,000 | Interface: USB | Buttons: 5 | Ergonomic: Right-handed | Features: lighting effects
Very comfortable
Very accurate
Lighting feels a bit gimmicky
Software can be a bit flaky
Razer products aren't for everyone. Specifically, they appeal to an audience that enjoys the svelte industrial design of an Apple gadget, but with a gamer-centric slant. That's especially the case with the DeathAdder Chroma, a mouse that comes with 16.8 million LED-backlit color options out of the box, along with a hyper-accurate 10,000 DPI sensor.
Read the full review: Razer DeathAdder Chroma
Find the best mouse on sale this Black Friday shopping season
Gabe Carey has also contributed to this article