Just about everyone wishes they had a little more time to read, but when you're at home it's very easy to be distracted by other things. The commute to work is a great time to pick up a book, but if you're driving, that's obviously not an option. Audiobooks, however, can be enjoyed at just about any time – when driving, while walking the dog, or while getting on with chores at home. But where can you browse through a decent selection of audio books?
For people who like to have their books read to them, Audible is certainly the biggest name in the field, but it's certainly not the only option. Here we've picked the very best sites for finding and downloading top quality audio books – both free and premium. You can save yourself a trip to the library and build up a sizeable library from the comfort of your computer or smartphone.

Amazon's audio book site offers an unbeatable choice of premium titles
Undeniably the biggest name in the world of audio books, Audible has earned its position at the top of the charts.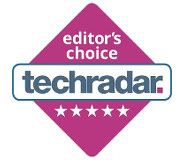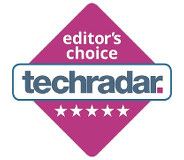 The selection of audio books is amazing, and the subscription plans are easy to understand. There are two options available for customers in the US and UK: pay US$14.95/£7.99 per month, and you can download one audio book per month; pay US$22.95/£14.99 and you can listen to two. There's one plan for Australian users: AU$16.45 per month for one audio book.
There's also a 30-day trial you can take advantage of, meaning you can get your first book free of charge. You can also buy audio books one at a time without a membership, but this is rather more expensive.
There are tens of thousands of books to choose from, including many exclusive titles. You should find it easy to find something you like, but if you select a book and change your mind about it, you can exchange it for another free of charge. Being an Amazon company, Audible offers unrivalled customer support, and its selection of mobile apps is superb.

A brilliant selection of public domain audio books to download free
In contrast to Audible, LibriVox is completely free of charge. This, of course, means making compromises. You won't be able to download the latest bestsellers here, and the library of titles is rather smaller than Audible's.
You're limited to public domain audio books, but there are still thousands to choose from. Many of the books included here are classics that are now out of copyright, and LibriVox gives you the choice of downloading audio books so you can copy them to any device you want, or just listening to them online.
While audio books on Audible are often read by celebrities or the authors, audio books on LibriVox are read by volunteers from around the world – and you can offer to take part if you have the time and want to support the community.
There are mobile apps available, so you can access your books from your smartphone. The reliance on public domain titles means LibriVox is a little limited, and the quality of recordings varies, but for classics, it's a great resource.

Audio books priced according to quality, as judged by listeners
Scribl – formerly known as a Podiobooks – takes something of a unique approach with its pricing for audio books. Using what it calls CrowdPricing, the site aims to ensure that lesser known authors aren't priced out of the market. Books can be offered for free, and as they prove more popular the price increases.
The price increase is dependent on star rating left by users, so the mere fact that a book has been downloaded many times is not enough to push up its price. Prices range from free to US$9.99 (about £8, AU$13), and it's possible for the price of a title to drop if reviewers think it's not worth a higher price.
Scribl offers not only audio books, but also ebooks and podcasts, and while there's no dedicated app available, your downloads will work in any media player or special audio book app. The selection of audio books is pretty impressive, and its filtering options are well implemented, helping you find exactly the kind of audio books you're interested in.

Premium audio books from one of the biggest producers around
Like Audible, Downpour is a subscription-based service. For US$12.99 (about £10, AU$15) per month, your subscription buys you one credit, which should be enough to buy one audio book. If you need more credits because you want more than one book per month, or you want a book that costs more than one credit, you can buy more credits as and when necessary. If you cancel your subscription, you can keep your books.
Downpour is the work of Blackstone Audio – producer of many, many audio books, and offers an impressive selection of titles. Some audio books are only available to buy in the US, but there's still a good choice for listeners in the rest of the world, and there's even the option of renting audio books.
Downpour offers a mobile app, but unlike Audible this only allows for playback, not purchasing, so you'll have to stock up on books via the website first.

Classic literature from around the web, yours to download or stream free
Right from the offset, Open Culture makes it clear that it has a library of just 900 audio books, but it's a well curated selection. You won't find today's best-sellers here; instead the focus is on classics and educational audio books. This means that there's a lot of Shakespeare, Joyce, Austen and Doyle to choose from, as well as Balzac, Chekhov and Kerouac – all free.
If this reads like the bookshelf of an English literature student, that's very much the point; you won't find any pulp fiction here.
Open Culture's audio books are supplied in a variety of formats and come from a range of sources; not all of them are hosted on the website itself. For example, some of the books are available free of charge from iTunes, and others are streamable. There might not be the widest selection of books to choose from, but it's certainly worth a look if you're in the market for a classic.