I love my Tesla, but I've got five reasons why it shouldn't be your first EV
Great electric cars that still might not be your best first EV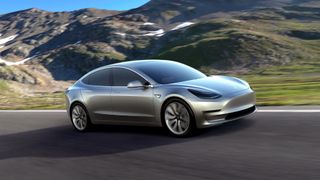 (Image credit: Tesla)
Tesla makes excellent electric vehicles. They outsell most others. I like Teslas. You should not make it your first EV. Please bear with me for my counter-intuitive argument.
There's no doubt that Tesla makes great EVs. After all, the Model Y was the world's best-selling car in Q1 2023. Full disclaimer: I've been the happy owner of two Tesla Model 3s since 2018, so I'm biased. But for me – as a tech and car journalist who's driven most other EVs – Tesla simply delivers a better value proposition than the competition, and the positives far outweigh the negatives, even after five years. Your mileage may vary.
Here's what's good in my book: the breadth and reliability of the Supercharger network, the long-range and high efficiency, the superior technology and software (with regular over-the-air updates and new features), the high performance and sporty driving experience, and the seamless user experience. What's bad? The questionable build quality, lower grade materials and finishes (like the terrible paint), and CEO Elon Musk's antics.
With this out of the way, there are valid reasons why you might not want to lease or buy a Tesla – especially if you're a first-time EV shopper. And that's what I'm looking at today.
Reason #1: range and charging
Perhaps you only plan to commute in your EV, and are able to charge at home or at work, so range and the public charging infrastructure aren't as important to you. Maybe you have another car for road trips and only want to run errands around town, so a short-range EV like the Mini Cooper SE fits the bill. Or you need a super long-range EV like the Lucid Air, which can go farther on a charge than any Tesla.
In my experience, 250 to 300 miles of EPA range is the sweet spot for most people, and many non-Tesla EVs can achieve this today, so it's less of an issue than it was in the past. Also, here in North America, several car manufacturers (Ford, GM, Rivian, Volvo, and Polestar so far) have decided to adopt Tesla's charging connector (NACS) and partner with Tesla for access to its vast and robust Supercharger network starting in 2024.
You can expect that over the next few months, additional manufacturers will pledge to support NACS and gain access to the Supercharger network. As a result, traveling long distances with an EV from one of these manufacturers is going to become significantly easier in the next couple of years. It's something worth keeping an eye on since public charging has been a major friction point for non-Tesla EV owners.
Reason #2: tech and user experience
Some people are comfortable adopting new technologies, but not everyone is. Driving a Tesla is quite different than driving most cars on the road today. Almost everything happens on the iPad-like center touchscreen (there's no instrument cluster on the Model 3 and Y), and there are very few physical buttons and switches (newer Tesla Model S and X don't even have steering wheel stalks or a gear selector).
While Tesla's unconventional, tech-heavy user experience is widely praised among owners, there's a definite learning curve. EVs from other car manufacturers are a lot more traditional when it comes to the layout and controls, making them more familiar and accessible. In other words, non-Tesla EVs are usually easier to jump into – especially if you're coming from an older car without as much tech.
Reason #3: driving and comfort
Not everyone is a car enthusiast or even enjoys driving. For many people, a car simply provides a convenient way to get from point A to point B. Similarly, not everyone wants a sporty driving experience or cares about top speed and acceleration. In fact, plenty of car owners prioritize comfort over performance. Yet Tesla clearly places performance ahead of comfort, with swift acceleration and a stiff ride.
I personally like this, but it's not for everyone. There are plenty of non-Tesla EVs that are more comfortable. Plus, since electric motors provide maximum torque from 0 rpm and don't require a multi-gear transmission, power delivery is instantaneous and continuous, so even a more basic EV like VW's ID.4 is faster than a similar gas car – and rides more comfortably than the most affordable Tesla.
Reason #4: quality and luxury
Luxury and build quality isn't Tesla's forte. Even the company's flagship – the Model S Plaid – lacks the kind of polish and sophistication you'll find on a similarly priced ($100k+) Mercedes EQS or Porsche Taycan. In addition, Tesla's Scandinavian-like, minimalist interiors are polarizing. While I enjoy the simplicity, lots of people find it too plain. So, if you're looking for luxury, non-Tesla EVs are the way to go.
As for build quality, even affordable non-Tesla EVs like the Hyundai Ioniq 5 and Kia EV6 are leaps and bounds ahead of the Model 3 and Y when it comes to fit and finish and material refinement. Paint quality is another area where Tesla falls short, and something other car manufacturers mastered long ago. If these basics are important to you, non-Tesla EVs are most definitely a better option.
Reason #5: price and other factors
If all things considered, the most important factor for you when shopping for an EV is price, the outgoing Chevy Bolt and the Nissan Leaf are about $10k less expensive than Tesla's most affordable car, the Model 3. And unless Tesla launches a cheaper model sometime in the next couple of years, upcoming EVs like the Volvo EX30 will have it beat on price, while offering a well-rounded package.
What if you're looking for an electric truck or van? Tesla doesn't have any EVs in these categories (yet). Sure, the much-delayed Cybertruck is supposed to be coming later this year, but you can get a Ford F-150 Lightning today, and the iconic VW ID.Buzz Microbus is coming next year. Finally, you might not want to lease or buy a Tesla because you don't like Elon Musk, which is totally fair.
So there you have it, five perfectly valid reasons why you might not want to pick a Tesla as your first EV.
Sign up for Black Friday email alerts!
Get the hottest deals available in your inbox plus news, reviews, opinion, analysis and more from the TechRadar team.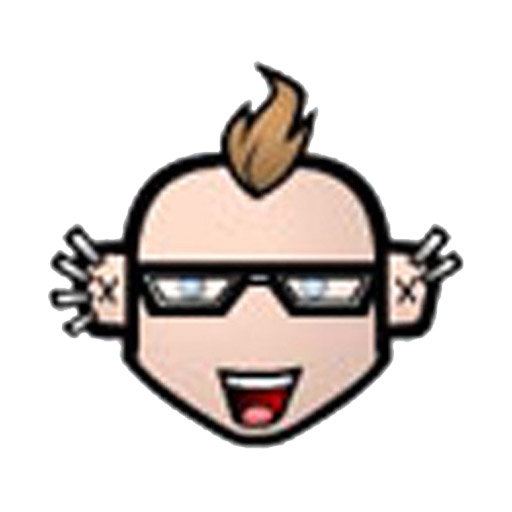 Myriam Joire (tnkgrl) was born wearing combat boots and holding a keyboard. Moments later she picked up a soldering iron. On weekends, she rally-raced with her father. She's been stomping, typing, hacking, and driving ever since. After spending years being a code-monkey in the video game industry, she joined Engadget as Senior Mobile Editor and later Pebble as Chief Evangelist. Today she hosts the weekly Mobile Tech Podcast, makes videos on YouTube, writes about tech and cars for TechRadar and other major publications, and advises startups on product/media strategy. She's based in San Francisco.