Two-minute review
This Xiaomi Redmi Note 11 Pro 5G review covers the follow-up to one of 2021's best phones, the Redmi Note 10 Pro. That was a classic budget phone, with strong cameras, a lovely screen, and a slick curved glass back. However, though it found a good place on our list of the best cheap phones and best Xiaomi phones, it was a 4G device, not a 5G one.
Xiaomi's Redmi Note 11 Pro gains 5G, but we are not yet at the point where 5G can be added without sacrifices at this price. This phone has significantly worse secondary cameras than the Note 10 Pro, making it feel like a less special Android than its predecessor. It also loses 4K video capture, with any camera, which is likely a limitation of the Snapdragon 695 chipset.
Let's appreciate what we get with the Xiaomi Redmi Note 11 Pro 5G though. It has the same primary camera hardware as the Note 10 Pro, albeit with slightly different processing behaviors and less consistent results. Night images are decent at the price if you use the dedicated low-light mode, but general image quality is not as good as the Google Pixel 5a's.
The Xiaomi Redmi Note 11 Pro 5G's stereo speakers are loud and robust-sounding for a budget Android. And while the phone's processor brings disappointing limitations, it's still more powerful than the Snapdragon 732G on the last-generation model.
This phone also has a matte-finish glass backplate, a touch of class missing from most rivals, which are typically all-plastic apart from the display glass.
Battery life is good enough for a day of hard use, charging speeds are excellent, and the screen has the same OLED pop as the best-in-class phones. The Xiaomi Redmi Note 11 Pro 5G doesn't have that magic feel of a phone that simply seems to outclass everything else in its category. But it strikes a pleasing balance that means no singular part feels too underpowered.
Well, apart from video. Being capped at 1080p, 30 frames per second is dismal.
Xiaomi Redmi Note 11 Pro 5G price and availability
On sale from early 2022
Available in several configurations
Xiaomi Redmi Note 11 Pro 5G specs
Weight: 202g
Dimensions: 164.2 x 76.1 x 8.1mm
Display size: 6.67-inch
Resolution: 1080 x 2400
Chipset: Snapdragon 695
RAM: 6/8GB
Storage: 64/128GB
Rear camera: 108MP + 8MP + 2MP
Front camera: 16MP
Pre-installed software: Android 12
Battery: 5,000mAh
Charging: 67W wired
Several Xiaomi Redmi Note 11 Pro 5G configurations were unveiled at the beginning of 2022, but it took until March for it to go on sale in most regions.
The base model, with 4GB RAM and 64GB storage, costs $329 - Xiaomi doesn't sell its phones in the US so that's just a reference price. The model most people will be able to buy is its 6GB RAM and 128GB storage one, with a reference price of $349 but a price in the UK of £319 - no official Australian price was provided.
There's also a 128GB/8GB model for $379 - we tested this one, but it's not on sale in many regions.
Xiaomi Redmi Note 11 Pro 5G design
Fairly subdued styling
Squared-off sides leads to a slightly more severe feel
Matte glass back panel
The Redmi series is a great place to find a tasteful-looking budget Android. They don't tend to have the giant printed logos of the Xiaomi Poco series, or the borderline abrasive finishes of some of Realme's phones.
Redmis are relatively reserved. At their best, this can mean they look more like a legit top-end phone than the showy budget Androids.
A glass back panel is the highlight of the Xiaomi Redmi Note 11 Pro 5G's outer hardware. Plastic backs are the norm until you hit the next price class. Glass is smoother, harder, and just feels better.
The Note 10 Pro had a curved glass backplate, but the Note 11 Pro's is flat. Your first assumption may be this is a cost-cutting measure. It may well be, but this glass also has a matte, frosted finish. This makes the glass smoother to the touch and scatters reflected light beautifully.
Its flat glass pane is part of a new direction for this series. The Xiaomi Redmi Note 11 Pro 5G has quite severe, squared-off sides, similar to many Sony Xperia phones. This can make a phone feel thick, but this one is only 8.1mm thick in the first place. It's no chunky Motorola Moto.
Given the choice we'd prefer smoother contours, but these severe sides do minimize handset width. The Xiaomi Redmi Note 11 Pro 5G is just fractionally narrower than its predecessor.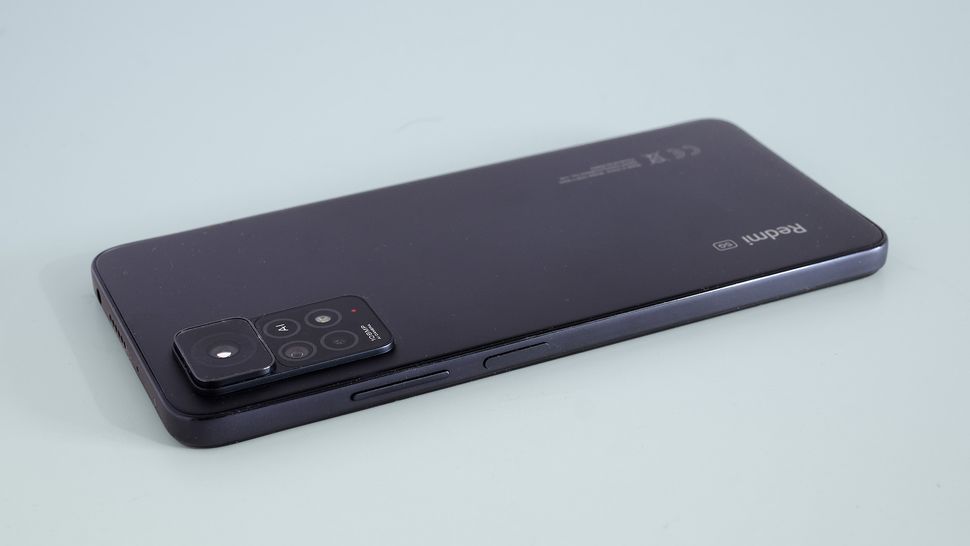 Here are some other parts to note. The Xiaomi Redmi Note 11 Pro 5G has a headphone jack and a combi SIM tray. This means it can hold either two SIMs or one SIM and a microSD card, worth a few bonus flexibility points although some of you may want separate SIM/SD slots.
It also has an IR blaster. These are rare outside phones from Chinese brands, probably because no one in Europe or the US uses the feature. It lets the Xiaomi Redmi Note 11 Pro 5G function as a universal remote, with the help of the Mi Remote app.
The power button on the side is also a fingerprint scanner. It has been fast and reliable in our testing: no complaints here.
The Xiaomi Redmi Note 11 Pro 5G stereo speakers are the part we've appreciated most, though. A stereo array is always beneficial for gaming and video streaming, but these speakers also provide solid maximum volume and a decent amount of mid-low frequency substance.
In typical fashion, the speaker above the screen is less bassy than the one on the Xiaomi Redmi Note 11 Pro 5G's bottom, but there is not a huge volume disparity here. That can make the sound seem lopsided in other phones.
Finally, you get a case in the box, which is standard for most Xiaomi Redmi phones. But the factory-applied screen protector is not designed to stay on the phone as it affects the display. We recommend getting a replacement screen protector though, as while the screen has Gorilla Glass 5 protection, it's not totally scratch-proof.
Xiaomi Redmi Note 11 Pro 5G display
Bright OLED display
No HDR support
Good general image quality and maximum brightness
The screen is similar to what we got in the last Redmi Note 10 Pro. It's a 120Hz, 2400 x 1080 pixel 6.67-inch OLED.
This is the best kind of display you're going to get in an upper entry-level Android. Contrast is flawless, color can be ultra-vivid if you want it to be, and maximum brightness is impressive. The most important part: the Xiaomi Redmi Note 11 Pro 5G has an effective sunlight mode that engages automatically when you head outdoors on a bright day.
This raises the brightness ceiling and plays with image contrast for maximum visibility. It works well.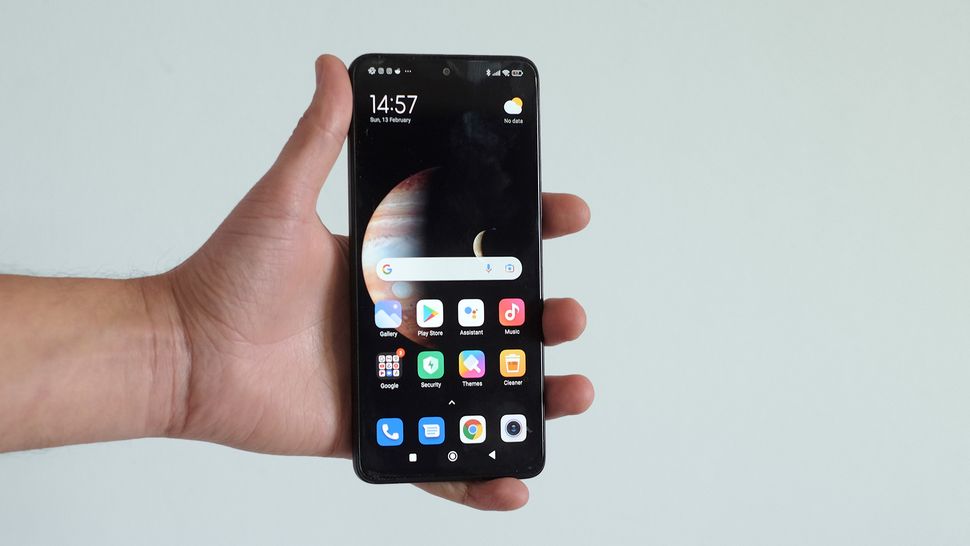 You have three color modes to play around with. These are vivid, saturated, and standard. Xiaomi recommends "vivid," which changes the color saturation based on the app you're using. We chose "standard" because it removes the radioactive red effect from your app icons. Plenty of people will love that kind of saturation, though.
The Xiaomi Redmi Note 11 Pro 5G has an impressive screen, even if it doesn't set any new standards. A dynamically variable refresh rate is the missing feature, which saves battery. This phone will drop to 60Hz when an app doesn't support 120Hz, but sits at the higher rate when sitting idle on the home screen.
Switching to 60Hz, which is an option, will increase battery life a bit. But we're just too fond of the smooth scrolling of a 120Hz refresh rate to give it up at this point.
The Xiaomi Redmi Note 11 Pro 5G also lacks HDR, but this appears to have little to do with the actual screen. We blame the Snapdragon 695 SoC, which does not seem to support any HDR standard.
Xiaomi Redmi Note 11 Pro 5G cameras
Weak secondary cameras, unlike its predecessor
ISP may be to blame for image inconsistencies
Decent low light performance
Camera quality was the standout part of the Redmi Note 10 Pro. The Redmi Note 11 Pro is a substantial downgrade in some respects, without getting rid of the most important part: decent primary camera hardware.
This camera is based around the 108MP Samsung HM2 camera, seen in a bunch of phones including the Xiaomi 11T Pro and Honor 50. It's a solid, but not top-end, camera sensor. We found that while this phone and the old one are reasonably evenly matched, this one seems to deliver less consistent results and struggles in some scene types the old one didn't as much.
We captured a few too many blown-out skies, and it frequently fumbles dusk scenes. The phone has the tools to avoid the primary issues these scenes raise, but the Xiaomi Redmi Note 11 Pro doesn't always seem to use them.
The phone can capture good daylight images, a cut above some at the price. It also has a notably fairly effective night mode that dramatically improves low-light images — it's a proper computational mode, where some at the price have a limited effect.
Xiaomi should really make the Xiaomi Redmi Note 11 Pro 5G's Night mode more accessible, as dim images shot using Auto can look rubbish at times. It sits in the additional modes section alongside less important things like time the time lapse video feature.
Analyzing the two generations of phones' images, the results are usually pretty similar if you use Auto HDR. And you should, because it tends to improve the camera's ability to resolve mid-tone texture detail as well as increasing dynamic range. Turn it off and the Redmi 11 Pro has a habit of mushing up shadow detail if you're not mindful about keeping your hands very still — something that doesn't seem to affect the Redmi 10 Pro in the same way.
The Xiaomi Redmi Note 11 Pro 5G isn't a full-proof smash of a camera like, say, the Pixel 5a. But it is fun to play around with, and some of the controls are worth exploring. For example, sometimes you'll get more satisfying results by switching from "Auto HDR" to "HDR." You can think of the latter as "maximum HDR," because it almost always takes dynamic range enhancement a step further. It can be useful for high light contrast scenes like sunsets.
You might also want to try the AI mode. This is an auto scene recognition mode on the surface, but applies some pretty serious changes to tone mapping and color. Images look less natural, but the added punch can be useful for scenes like sunsets. Our recommended setting is "AI off" and HDR set to "HDR Auto". But also be mindful you may get better results through switching the HDR mode — some experimentation is required with this one.
The Xiaomi Redmi Note 11 Pro 5G's main camera is decent. Its other two cameras are not. Xiaomi's Redmi Note 10 Pro won our hearts with three good cameras: the primary, an above average 16MP ultra-wide and a fab little 5MP telemacro that just steamrolled all other macro cameras in its class. It still does.
This camera's secondary cameras are standard fodder. You get an 8MP ultra-wide and a poor 2MP macro. As is the case with all ultra-low-res macros, it takes bad pictures. Sure, you can focus up close, but the detail is rendered at such low fidelity you just don't get the eye beguiling effect that makes macro photography worthwhile.
The Xiaomi Redmi Note 11 Pro 5G's 8MP ultra-wide is passable, but its images are a lot softer up close than its predecessor's 16MP ones. No surprise there. There's also an obvious drop in dynamic range, and you can't use the Night mode in tandem with the ultra-wide.
There's more. The Xiaomi Redmi Note 11 Pro 5G cannot capture 4K video. Its predecessor could. We know this is not the camera hardware's fault. Our assumption is it's down to the Qualcomm Snapdragon 695 CPU. As mentioned earlier, according to Qualcomm's documentation the processor does not support hardware decoding of video beyond 1080p — one clear reason.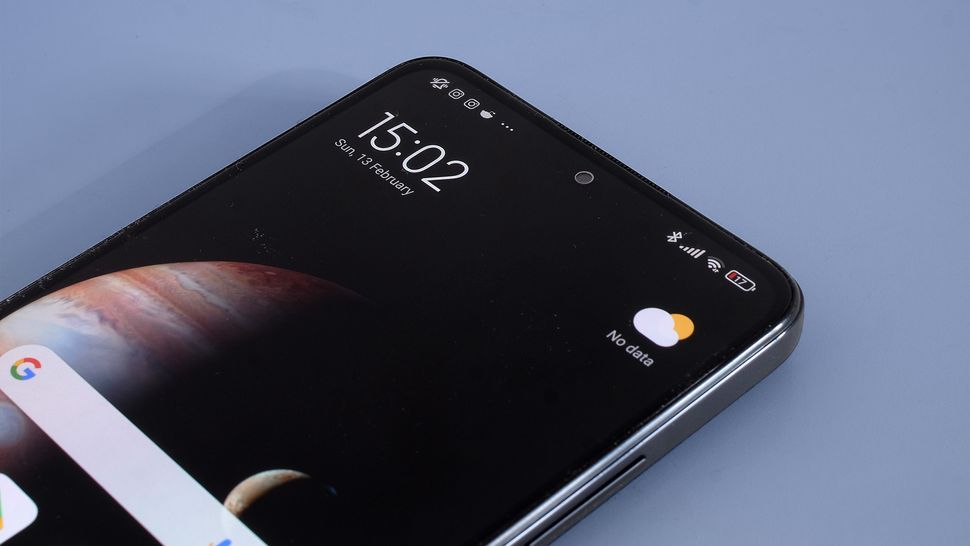 It could be worse. Phones at this level often do not have software stabilization at 4K, making the entire mode of limited value. The Xiaomi Redmi Note 11 Pro 5G at least stabilizes footage at 1080p. But having a frame rate cap of 30fps rather than 60fps feels like an insult. It's not a super-cheap phone, and has "Pro" in its name. Such titles never meant much of anything removed from the context of their own ranges, but c'mon Xiaomi.
Qualcomm's Snapdragon 695 clearly is not a perfect fit for this phone, even if its raw CPU and GPU power are perfectly okay.
It may also be responsible for the slight inconsistency of the Xiaomi Redmi Note 11 Pro 5G's main camera, and its pretty poor handling of late afternoon/early evening images where the light level is mediocre but you're not get in Night mode territory. These images often look dark and soft.
We don't see this effect in the Xiaomi 11T Pro, which uses the same Samsung HM2 sensor. The ISP may be to blame. This is the image signal processor, which is part of the Snapdragon 695 chipset. Its Spectra 346T ISP is weaker than the MI 11T Pro's and, more notably, the Spectra 350 of the Redmi Note 10 Pro — even though it has a triple ISP to the last-gen phone's dual ISP.
ISP power needs to be matched with well-designed software processing to get the best results. But even in perfectly lit scenes the Note 11 Pro seems to show noticeably greater noise and lesser mid-tone contrast and edge enhancement than the old Note 10 Pro.
We could be misattributing this to ISP power, but there's a notable difference here. And it's a shame the older phone often comes out in front — oddly, though, the Note 11 Pro often seems to have an edge for night photography.
Camera samples
Xiaomi Redmi Note 11 Pro 5G performance and specs
Limited SoC features
Unremarkable gaming performance
An upgrade, but not in every sense
The Xiaomi Redmi Note 11 Pro 5G uses the Qualcomm Snapdragon 695 processor, a budget 5G chipset. It seems laser-focused on exactly this kind of phone. It only supports display resolutions up to 1080p, and 1080p/60 is the maximum supported video playback resolution.
These are much lower ceilings than you find in 4G chipsets at this level. The Snapdragon 732G supports 4K screens, no problem. For less money you could pick up a Xiaomi Poco X3 Pro, whose Snapdragon 860 supports not just 4K, but dual "monitors."
This is a cutback processor, but it offers modest improvements over the last-gen Redmi Note 10 Pro's Snapdragon 732G, in both gaming and general CPU performance. In Geekbench 5 it scores 1,932 points, about 10% higher than a 732G phone. In 3D Mark's Wildlife test the Xiaomi Redmi Note 11 Pro 5G scores 2,200. This is 5% better than the Note 10 Pro managed.
It's a marginally more powerful phone, despite being significantly more restricted in other technical senses. This is a reminder of how good we had it with early Snapdragon 765G phones like the Realme X50 5G. That phone is two years old, gets close to matching this phone's Geekbench score, and isn't too far behind on the GPU side either.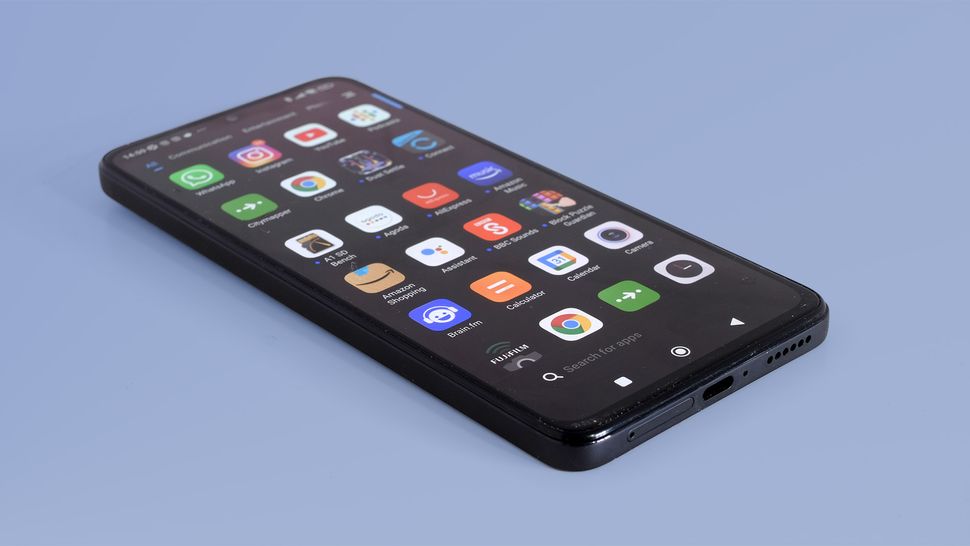 The Snapdragon 765G was almost a 'flagship' affordable CPU. The Snapdragon 695 is not, and video capture quality is the most significant casualty of this price-cutting status — we'll cover that in the camera section of this review.
How is the Xiaomi Redmi Note 11 Pro 5G for gaming? It is far from Xiaomi's best. With this sort of budget you could get the Xiaomi Poco F3. Its Snapdragon 870 5G chipset is one of the best cost-to-performance processors in years. It's a beast.
For even less cash, the Poco X3 Pro also trashes the Xiaomi Redmi Note 11 Pro 5G. However, in person it's not too bad.
The phone doesn't play Ark: Survival Evolved too well with everything maxed out. While there are not too many annoying dips, the frame rate is suboptimal — in the 20s with some descents into the teens. You'll want to play it at medium graphics with the resolution slider diminished a bit for a smooth experience.
Fortnite plays at up to 30fps with reasonable solidity, apart from the usual drop as fresh assets are loaded. However, you can only run it at medium settings, meaning it just doesn't look quite as good as it does on a more powerful phone.
There are mitigating factors, of course. The Xiaomi Redmi Note 11 Pro 5G's screen is lovely, the speakers are good. You can simply get phones much better suited to the job of playing games if that is your top priority.
Xiaomi Redmi Note 11 Pro 5G software
Overly aggressive power management
A few Xiaomi UI quirks
Sound responsiveness
The Xiaomi Redmi Note 11 Pro 5G runs Android 11 and has Xiaomi's MIUI 13 interface. It is, for the most part, pretty inoffensive.
When you set the phone up you can choose to have an app drawer, or do without. Xiaomi has changed the notification bar recently, though. Flick down from the right side of the screen and the feature shortcut page appears — home to Wi-Fi, brightness controls, and so on. Flick down from the left side and you'll get your notifications.
The usual approach is to have one flick down for notifications, a second for feature toggles.
We did not like this change when Xiaomi introduced it. However, as it often happens, we (mostly) got used to it. And you can flick between the two drop-downs with a left-right swipe.
Use the 120Hz display mode and the Xiaomi Redmi Note 11 Pro 5G feels slick and responsive, just lacking the more immediate app loads you get in a phone with a true top-tier processor. Our handset came with a handful of ad-filled games preinstalled, but there's nothing to stop you deleting them.
There is one problem, though. The Xiaomi Redmi Note 11 Pro 5G's backend has a bad habit of aggressively closing apps running in the background. It'll hut down radio streams and podcast apps while you're listening to them after about 20 minutes. It's like a power-saving parent switching off the lights while you're still in the room.
You can mostly fix this by digging into the settings menu and turning off battery life optimization for these apps. However, lots of folks aren't going to know this is an option. And we still see some occasional unwanted app closures, particularly when the Xiaomi Redmi Note 11 Pro 5G battery gets low.
Hopefully a software update will make the phone recognize 'background' audio playback as something closer to a 'foreground' activity. It's pretty annoying.
Xiaomi Redmi Note 11 Pro 5G battery life
Good battery life, particularly at 60Hz
Fast 67W charging
No wireless charging
The Xiaomi Redmi Note 11 Pro 5G has a 5,000mAh battery, like ever-so-many Xiaomi phones.
Our testing days with the phone have mostly been pretty heavy, and we almost exclusively used the 120Hz mode. While we didn't have masses of charge left by the end of each day, the Xiaomi Redmi Note 11 Pro 5G is suitable for all the heavy users out there.
To get a better view of how long it can last for those who really want a two-day battery mobile, we switched down to a 60Hz refresh rate and… did our best not to go overboard with YouTube.
We didn't manage to avoid YouTube entirely. But a day with a 30-minute WhatsApp video call, around 30 minutes of video streaming and lots of the usual messaging checks and a bit of browsing saw the Redmi Note 11 Pro 5G end up with 35% charge left by bed time. Pretty good.
It has faster charging than the last generation, too, with support for Xiaomi's 67W standard. This takes you from 1% to 34% in 10 minutes. After 15 minutes it reaches 48%.
It's at 85% by a half-hour. And then the charging speed drops a bit. By the 40-minute mark we were at 94%, and the last handful of percentage points dribbled in slowly, reaching 100% at the 57-minute mark.
While the full-charge time wasn't great, 10-minute early evening top-ups are always impactful.
Like most phones at this level, the Xiaomi Redmi Note 11 Pro 5G does not support wireless charging.
Should you buy the Xiaomi Redmi Note 11 Pro 5G?
Buy it if...
You want a phone with a nice finish
The Xiaomi Redmi Note 11 Pro 5G is one of the more affordable phones with a glass back, not a plastic one. It's nice glass, too, with a matte frosted-style finish that obliterates reflections and feels smoother than slick glass. You should still probably use the included case, but this is a good option if you think all-plastic phones seem cheap.
You care about media
A large OLED screen and good-quality stereo speakers make the Xiaomi Redmi Note 11 Pro 5G a good fit for those who love streaming video off Netflix and YouTube. It does not support HDR, which is a shame, but the fundamentals of a good phone for 'content' are all here.
You don't want a flashy design
A Xiaomi Redmi Note 11 Pro 5G is likely to appeal if you find a lot of these upper entry level Androids too gaudy for your tastes. While there's a bit of writing printed on the back, it's nothing like what you'll find in the Xiaomi Poco series. Most of the finishes are quite reserved, too, bar Atlantic Blue, which seems to have a more dynamic light-reactive layer under its rear glass.
Don't buy it if...
You want a phone to play games on
The Xiaomi Redmi Note 11 Pro 5G is not the most powerful gaming phone you can get for your money, not by a long stretch. Some of the best alternatives come from Xiaomi itself. There's the Xiaomi Poco X3 Pro for those who don't care about 5G, the Poco F3 for those who do.
You want a capable camera
If you're a phone enthusiast who was keen on the Redmi Note 10 Pro but didn't like that it does not have 5G, don't expect a return of that phone's unusually good camera array. The primary camera is good, if a little inconsistent. Its secondary macro and ultra-wide cameras are mediocre.
You're a fan of shooting video
Want to take a lot of video with your phone? The Xiaomi Redmi Note 11 Pro 5G is limited to 1080p at 30 frames per second, which is pretty bad, even at this level. There's no 4K video, which was available in the Note 10 Pro, alongside a 1080p/60 mode, which is also absent here.
Also consider
If this Xiaomi Redmi Note 11 Pro 5G review has you wondering what else the market holds, then we've collected some alternatives that you should also check out.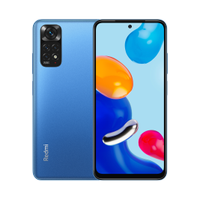 (opens in new tab)
Xiaomi Redmi Note 11
If you don't need 5G, the 'standard' Note 11 has a big, good-looking screen and an impressive battery life - it's also very affordable, though not without its compromises.
Read our full Xiaomi Redmi Note 11 review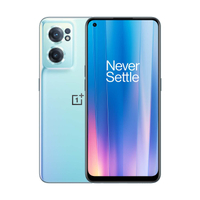 (opens in new tab)
OnePlus Nord CE 2
Another cheap 5G phone, the Nord CE 2 may not be the fastest phone or the best camera phone, but it makes up for it with a slim body and super-fast charging
Read our full OnePlus Nord CE 2 review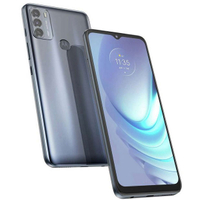 (opens in new tab)
Moto G50
Motorola's G50 is even cheaper than the Redmi, and it also packs 5G and a giant screen. Like the other devices on this list it excels for its screen (at this price) but doesn't have the best cameras in the world.
Read our full Moto G50 review
First reviewed: March 2022