Why you can trust TechRadar We spend hours testing every product or service we review, so you can be sure you're buying the best. Find out more about how we test.
Running watch functionality
First up, let's compliment Garmin on a fine bit of GPS watch action. This little fella gets a satellite lock in super-quick time, often far faster than 'premium' watches at more than twice the price. Many of those higher-end tools are using smartphone links to download location data too, while the little Garmin is all on it s own.
On a complex test route the Garmin Forerunner 15 tracked as accurately, if not slightly better than most, even correctly plotting a canal lock bridge longcut which many trackers miss. This does make a vast difference when heading out of the door, the Garmin chirruping it's readiness within a few yards makes the process seamless. Once a lock has been obtained, hitting the coloured top right button triggers the tracker and you're off.
On the move the UI is as intuitive as they come, with a simple few screens delivering the optimum info with minimum fluff. So you get time and distance, then pace and calories, then back to time and date. The order of these and which ones you prefer can be set in the sexily-titled 'data fields' in run options on the watch.
Cycling through these screens is very simple, and triggering the light if running under murky skies is similarly easy. Hitting the coloured 'run' button again during a session pauses tracking, and you can choose whether to save or delete the run too.
In 'run options' you can set run/walk times, create a virtual pacer, set HR training zones and corresponding alerts, as well as set whether you're keenest on pace/speed/lap pace, etc.
Essentially, most training options are addressed in one form or another. With all this on the watch rather than an app - there is NO mobile app, which seems mad, but there it is - setup can feel overly complex, but at least all your options are in one place.
Pairing with a footpod ticks off the treadmill or indoor track sessions, and although we were hampered by testing the non-HR version outdoors the backing stats were accurate enough.
However, the budget price does show in the stats you get. There's no insight into performance on the device, and without a mobile companion app you have to wait till the next desktop sync for any kind of drill down.
Heart rate monitor
The Garmin Forerunner 15 is compatible with external heart rate monitors, but only ANT+ ones, so be aware of that. For about an extra £20/$20 you can get it bundled with this HR strap.
With a decent chest strap the accuracy is perfectly reasonable, and the Garmin does have several handy HR tricks up its sleeve. For a kickoff you can reset your max HR on the watch itself, which is unusual.
You can also set HR training zones on the watch, accompanied by an alarm for exceeding them. It's less intuitive than a Polar, but it'll do the job. It's easier to use Garmin Connect to configure your zones in any manner you wish, then sync them back to the watch.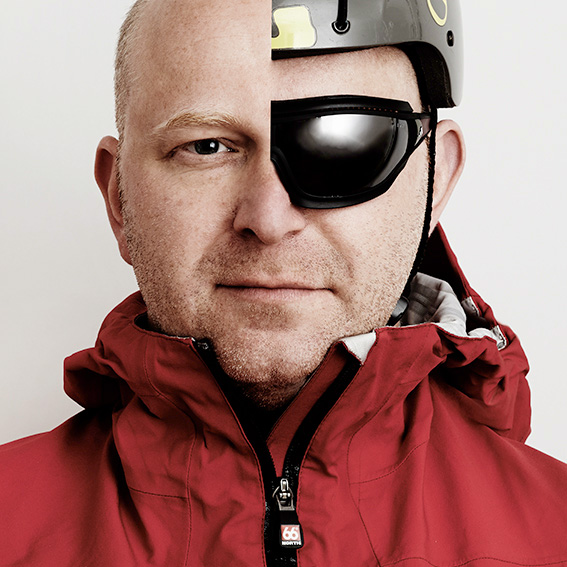 Freelance editor and copywriter
Mark Mayne has been covering tech, gadgets and outdoor innovation for longer than he can remember. A keen climber, mountaineer and scuba diver, he is also a dedicated weather enthusiast and flapjack consumption expert.