Why you can trust TechRadar We spend hours testing every product or service we review, so you can be sure you're buying the best. Find out more about how we test.
The app
You'll need to download Garmin Express software to talk to the Garmin Connect web interface. That's easy.
However, the big, bad-news headline about the Forerunner 15 is that it's missing Bluetooth - that's why you need an ANT+ HR strap - so it can't sync direct with a phone or tablet app. That means it not only looks like a digital watch from 20 years ago, it acts like a fitness wearable from about the same era.
It ties you to a desktop to sync your sessions. The Garmin Connect app means you can at least view your desktop stats on the move once you've synced, but there's no direct interfacing with the watch.
Even so, while this makes it clear that the Forerunner 15 is a budget device, the fact that it hooks into the Garmin Connect ecosystem means it has enough power to belie that.
Garmin Connect is bewilderingly granular and somewhat complex, but it's certainly not budget. Garmin's spent years building this temple to the god of fitness data, and they use a version of it to track their pro cycle teams, so you're getting some of the sharpest tools on the planet here.
Within Garmin Connect you can sign up to training plans, take part in challenges, follow friends and rivals, mull over your Personal Bests, and drill down into your performance data.
The training plans are particularly strong, with an enormous range in abilities being served at a couple of clicks, from couch-to-5k style, through to Olympic triathlon prep and level three marathon plans. It's great value, and if you want more Garmin has a solid array of info here.
Step counting and other features
Like a running watch that's eaten a Garmin Vivofit 2 for lunch, the Forerunner 15 has an activity tracker to keep you on point. If you've been remiss enough to sit in an office chair for 60 mins or so without making your way towards the internationally-mandated 10,000 steps then a beep and subtle 'Move!' screen alert will get you up and doing.
Step data is synced to Garmin Connect, so you can take part in step challenges against other layabouts. On the device you can set step goals, and there's a handy readout of your performance at the bottom of the time screen.
Other extras? No, not really. There's no recovery time indicator, no vibrating alerts, no smartphone alerts and no sleep tracking. These are all features that come in handy or at least pique interest on other running watches, but here you're just getting core essentials and nothing more.
We liked
The Garmin Forerunner 15 is keenly priced. In fact, short of raiding Aldi's bargain bin, it's as cheap as full featured running watches get. Yet despite this, the GPS performance is as good as you get on any running watch, and you get Garmin Connect to analyse your progress towards becoming Mo Farah.
Although admittedly it did occasionally seem to think I was doing a triathlon rather than a run.
The above-average battery life also counts strongly in the Garmin Forerunner 15's favour.
We disliked
There's not a lot to complain about, given the price, but a lot of users will feel it's worth paying more to get Bluetooth - and hence access to a smartphone app - and better build.
Verdict
The Garmin is a decent little watch. It does feel bit fragile, but the Garmin Connect stats are sound, the GPS strong, and once paired with a solid ANT+ chest strap it punches far above its price bracket.
For runners who don't require endless techy extras, it's a great option. However, there's a spectre at this particular feast and it's the Polar M400, which is more robust, has Bluetooth and hence a mobile app on iOS and Android. Though, to be fair, n the other
Even so, for a beginner or a runner on a budget, the Garmin Forerunner 15 has everything you need, even if you may eventually enviously eyeing fuller-featured running watches.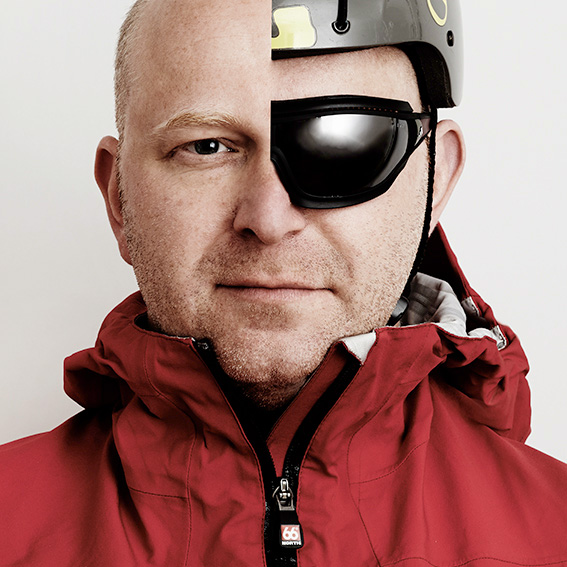 Freelance editor and copywriter
Mark Mayne has been covering tech, gadgets and outdoor innovation for longer than he can remember. A keen climber, mountaineer and scuba diver, he is also a dedicated weather enthusiast and flapjack consumption expert.