Why you can trust TechRadar We spend hours testing every product or service we review, so you can be sure you're buying the best. Find out more about how we test.
Contacts
While you can't make calls or pen new text messages on the LG G Pad 8.3, it does have a fully featured contacts application, just as you'd find on any Android smartphone.
This is still handy when it comes to sending emails from your G Pad 8.3, or if you hook it up to your smartphone using QPair - but more on that in a minute.
As the G Pad 8.3 provides a bigger screen than a smartphone you get a list of all your contacts on the left and a person's contact card on the right of screen, saving you from having to press back when it comes to switching between people.
Contact's phone numbers are displayed on their cards, but they're purely for display purposes only. There's no way of making a call from the G Pad 8.3, but it's handy if you need to stick one in an email or reel it off to someone else.
Email addresses stored alongside have more use, as you can launch an message to a person by tapping on their address.
The G Pad 8.3 can pull in contacts from a variety of sources including Google, email accounts and Facebook, although there doesn't appear to be any Twitter integration built in, which is a shame.
Profiles for the same person from different sources can be joined together, and the G Pad 8.3 does a pretty good job of matching them up with a "join suggest" tab in the "Join Contacts" menu.
Pictures of your chums are also pulled through from social profiles to brighten up your contact list, but the G Pad 8.3 doesn't go as far as to pull in status updates and gallery images - so you'll need to download and install the various applications to view these.
Adding a new contact is no different here than it is on pretty much any other device. Just hit the plus icon in the top right corner of the Contacts app and you'll be greeted with a form asking you to enter all the details of your new found friend.
Messaging
As we've already mentioned there's no way to create new text messages on the LG G Pad 8.3, but SMS isn't the only form of written communication.
The G Pad 8.3 comes with two email clients, the first of which is Gmail. This deals solely with any GoogleMail accounts you may have, displaying messages in an attractive, intuitive layout which makes viewing and replying to emails easy.
With the large 8.3-inch display HTML emails look great and automatically display fully zoomed out giving you a great overview. You can then easily zoom in on the areas you wish to read and the full HD resolution means text is incredibly sharp.
If you're not fully committed to Google's email offering you'll need to head over to the Email application, which allows you to sign in to all manner of email accounts.
You can have multiple accounts all feeding into one universal inbox, but if that becomes too confusing you can always view inboxes on a per account basis.
Social media is another highly popular form of communication, but the LG G Pad 8.3 doesn't come with any social apps pre-installed. This isn't a huge issues as it's quickly resolved with a brief visit to the Google Play Store, but it would have been nice if LG at least pre-installed the major players for us.
Communication is nothing if there's no way to get your message across, but thankfully there's a touchscreen keyboard on hand to let you tap out your missives.
LG has opted to put its own keyboard on the G Pad 8.3 instead of sticking with the stock Android offering, and to be fair it's a decent input method with well spaced keys and responsive screen.
When held with two hands in portrait we were able to reach speeds which almost matched those of our smartphone input, although the keys in the center of the screen still felt a little bit of a stretch.
Word auto-complete and spell check are present and correct, but there's no next word prediction which was a little disappointing.
Of course with the G Pad 8.3 being an Android tablet you can always download third party keyboards if you're not entirely satisfied with LG's offering.
QPair
While you might not be able to make calls or create new text messages on the G Pad 8.3, you can reply to texts and decline phone calls on the tablet thanks to the inclusion of LG's QPair app.
Download the app on your smartphone and fire it up on both tablet and phone and QPair will pair the two devices over Bluetooth.
You then get to choose which notifications and messages are pushed from your smartphone to the G Pad 8.3 - including calls and text messages.
When you receive a text message it appears in a bubble at the top of the display, allowing you to read it (the text area is scrollable for longer missives) and reply to it direct from the G Pad.
You cannot open the message into a dedicated application, and you're forced to interact with it in the bubble only. That's fine for shorter messages, but it means you can't see the message stream and reading longer texts is a little laborious in such a small space.
It also means there's no way to create a new text message on the tablet, nor can you check the reply you've just sent without pulling out your smartphone.
We'd have liked to have seen a full text messaging application on the G Pad 8.3 which mirrors the one on your smartphone, but it's still a useful feature in its current state - if not a little half baked.
Another slightly frustrating feature of the text message handling in QPair is that the message stays marked as unread on your smartphone, even if you've replied to it on the G Pad.
When it comes to phone calls the LG Pad 8.3 will pop up with a small window in the middle of the screen allowing you to decline the call, but you can't answer it.
You get to choose to decline the call, decline it and send a text message or ignore it by tapping close.
It comes in useful when watching a movie or playing and game and you don't want to take a call, but having an option to actually answer it on the G Pad 8.3 would greatly increase its worth.
The QPair app works with various LG handsets including the G2, Nexus 4 and Nexus 5, and with any Android smartphone running 4.1 Jelly Bean and above.
It's worth noting that not all the features in the QPair app will be available with every compatible smartphone - so if you're looking for the full fleet of options you'll want to keep it all LG.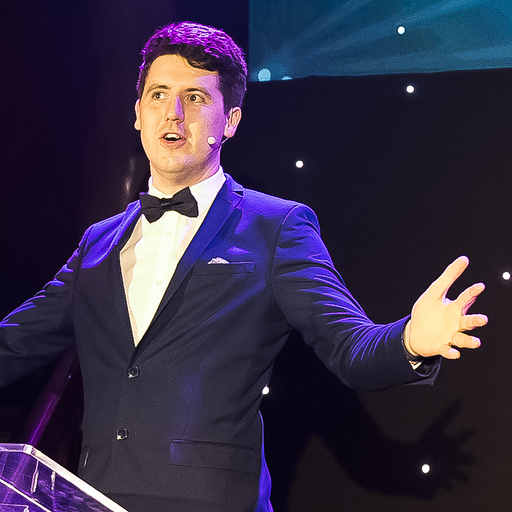 John joined TechRadar over a decade ago as Staff Writer for Phones, and over the years has built up a vast knowledge of the tech industry. He's interviewed CEOs from some of the world's biggest tech firms, visited their HQs and has appeared on live TV and radio, including Sky News, BBC News, BBC World News, Al Jazeera, LBC and BBC Radio 4. Originally specializing in phones, tablets and wearables, John is now TechRadar's resident automotive expert, reviewing the latest and greatest EVs and PHEVs on the market. John also looks after the day-to-day running of the site.