Oppo Find X6 Pro: Two-minute preview
One thing you can say about the big and bold Oppo Find X6 Pro is that it makes an impression. Anyone who caught a glimpse of the 6.82-inch phone's back couldn't help but comment on the gigantic, circular camera array. As I see it, you can't talk about the phone without addressing this distinct piece of the phone's hardware.
The reality at this moment is that it's hard to write about much else on the Android 13 handset, which currently looks like it's only set to sell in China. Oppo graciously shipped me the Chinese version, which is packed with Mandarin text and is not currently capable of accepting English apps – including the Google Play Store. As a result, while I could experience the beefy hardware and lovely large screen, take countless photos (and some video), and play around with the pre-installed Chinese version of TikTok, I couldn't test much else. There's no way to benchmark the phone and run my favorite apps, not right now, anyway.
Here's what I can tell you. This is a big, thick phone with three (count 'em three!) 50MP sensors on the back, which includes a wide, ultra-wide, and periscope telephoto (3x optical). They all get an image-processing assist from the leading-edge Qualcomm Snapdragon 8 Gen 2 mobile chipset and Oppo's MariSilicon X imaging NPU, as well as some tuning, courtesy of the company's ongoing partnership with Hasselblad.
I was generally pleased with the phone's image capture capabilities, though it does push things a bit far with 120x (digital) super zoom that essentially turns photos into impressionistic paintings.
The other highlight here is the battery life and ultra-fast charging capabilities. This is one of the few smartphones still shipping with a dedicated charging adapter (it oddly still features a USB-A port), and, in this instance, it's a 100W powerhouse that – in my experience – can charge the phone from 0% to 100% in 30 minutes.
In China, the phone starts at CNY¥5,999 (approximately $870 / £710 / AU$1,305 when converted directly) and tops out at CNY¥6,999 (approximately $1,020 / £830 / AU$1,520) across three memory and storage configurations and reports of devices shipping from March 24.
Hands-on Oppo Find X6 Pro review: Price and availability
From CNY¥5,999 (approximately $870 / £710 / AU$1,305)
Unconfirmed for the US, UK or Australia
Oppo is bringing its Oppo Find X6 Pro (and the Find X6) to China – announcing the phones on March 21 and promising an on-sale date of March 24. No details are currently available for the rest of the world. Both Find X6 and Find X6 Pro will be available in a variety of materials and colorways.
The handset is offered in the brown and faux leather I tested, as well as green and black finishes.
The base model comes equipped with 12GB RAM and 256GB storage for CNY¥5,999 (approximately $870 / £710 / AU$1,305), there's a 16GB RAM and 256GB storage option (converting to approximately $945 / £770 / AU$1,415) and a top-tier 16GB and 512GB model (black and green, only), which by directly translating prices comes in at $1,020 / £830 / AU$1,520.
For context, the Oppo Find X5 Pro started with 12GB RAM and 256GB storage for ¥6,299 (which converts to $915 / £750 / AU$1,370), while the actual starting price in the UK and Australia came in notably higher at £1,049 / AU$1,799.
Hands-on Oppo Find X6 Pro review: Specs
Swipe to scroll horizontally
Oppo Find X6 Pro specs

| | Header Cell - Column 1 |
| --- | --- |
| Dimensions: | 164.8 x 76.3 x 9.5mm |
| Weight: | 218 grams |
| Main display: | 6.82-inch 21:9 (3168 x 1440) 120Hz AMOLED with LTPO3 |
| Chipset: | Qualcomm Snapdragon 8 Gen 2 |
| RAM: | 12GB / 16GB (LPDDR5X) |
| Storage: | 256GB / 512GB (UFS 4.0) |
| OS: | Android 13 w/ ColorOS 13.1 |
| Primary camera: | 50MP, f/1.8, 23mm, (Sony IMX989) w/ OIS |
| Ultrawide camera: | 50MP, f/2.2, 15mm, 112° FoV (Sony IMX890) w/ OIS |
| Periscope Telephoto Camera | 50MP, f/2.2, 65mm, (Sony IMX890) w/ OIS |
| Front Camera: | 32MP, f/2.4, 21mm, 90° FoV (Sony IMX709) |
| Battery: | 5,000mAh |
| Charging: | 100W (wired), 50W (wireless), 10W (reverse wireless) |
| Colors: | Brown, black, and green |
Hands-on Oppo Find X6 Pro review: Design
That's one big camera array
Sturdy look and feel
Is that screen curve a little too retro?
The Oppo Find X6 Pro is a mood and one you will probably either love or hate. Leaving aside the supple faux leather (Oppo calls it "Vegan Leather") back, which adds a warmth otherwise missing from most smartphones, the Oppo Find X6 Pro's camera array, which is designed to look like a professional camera lens, is so startlingly big that it can almost be used as a finger rest (a genuine boon, ergonomically speaking). The circle, which houses the phone's three 50MP cameras, flash, microphone, a sensor and prominently features the camera-maker (and Oppo tech partner) Hasselblad's brand name, takes most of the top third of the phone's back.
After a week of playing with the X6 Pro, I'm a little less overwhelmed by the giant camera circle as I initially was but I still don't like it. Most of the Oppo Find X6 Pro's body measures 9.5mm (it's only 9.1mm thick, if you opt for one of the glass finishes). However, the camera array pushes that girth to roughly 14mm(!). Because of that sizeable bump, it's impossible to place the phone "flat" on any surface. It will always sit at a noticeable angle, unless, of course, you flip it over on its mostly-flat screen.
If you can ignore the camera bump, there's actually a lot to like about this robust flagship. The body is an expertly crafted mix of brushed aluminum and Corning Gorilla Glass Victus 2 (on the front) and at 164.8mm x 76.2mm x 9.5mm, the Oppo Find X6 Pro is actually slightly smaller and lighter than the Samsung Galaxy S23 Ultra despite offering a marginally larger screen.
The handset feels good, especially because of that fake leather. The front and back tapers make the aluminum edge thinner, which also makes the phone a little more comfortable to hold. On other hand, the curved or 'waterfall' display feels a bit retro, like a Samsung Galaxy design from 2014. I think Oppo could've split the difference here and made the back curved and the screen completely flat, however.
This is otherwise a clean and solid-looking design. There are no grilles, just aggressive drill-throughs for the USB-C charging port, speaker, microphone, and SIM slot, on the bottom edge and, on top, a speaker, microphone, and what I believe is an IR controller for use with third-party consumer electronic devices like your AC unit or TV. The volume controls are on the left and sleep/wake button is on the right side.
The phone is IP68-rated, which means it can handle dust, a splash, and even a dunk in the toilet (not that I recommend testing it though). It's a shame that the phone's closest sibling in the US – the OnePlus 11 – never received and IP certification as some of its predecessors did (in order to range with T-Mobile).
Hands-on Oppo Find X6 Pro review: Display
6.82-inch 19.9:8 1Hz to 120Hz AMOLED with LTPO3
Enough nits to beat back the sun
LTPO means you get faster refresh without all the battery suck
While I'm not in love with the design, I can credit Oppo for not skimping where it matters. The screen, for instance, is all the latest imaging technology stuffed into a larger, edge-to-edge display. There is only a small circular cutout for the 32MP selfie camera. By using an LTPO3 (low-temperature polycrystalline oxide) AMOLED display, the panel can save power, with a variable refresh rate range from 1Hz to 120Hz.
The screen defaults to a power-saving Full HD+ resolution of 2376 x 1080 but can run at 3168 x 1440 (Quad HD+); both look good. Under the screen is an effective optical fingerprint reader.
While I couldn't test any of my favorite apps on the Oppo Find X6 Pro, I did enjoy a lot of Chinese-language videos and trailers on their version of YouTube and the original Chinese TikTok. The display is also an excellent viewport for the powerful camera array.
It's clearly ready to handle all of your most demanding content, with support for Dolby Vision, HDR10, and HDR10+. Without any US-based apps, though, I found it a little hard to press the handset on some of these capabilities.
With 800nits of base brightness but up to 2,500peak nits, the display was more than able to hold up in direct sunlight – beating out the iPhone 14 Pro's impressive brightness ceiling.
If I have one criticism of the display, it's the curved edges. I just think it looks too much like an old Samsung. Next time, Oppo should go for a perfectly flat screen; like the more affordable Oppo Reno 8 series.
Hands-on Oppo Find X6 Pro review: Software
Android 13 with Oppo's ColorOS 13.1 running on top
Intuitive, despite running a Chinese version of the OS
Even though much of my test unit interface was in Chinese, I could still see the utility of the ColorOS platform. There are customizable widgets, places to collect and organize apps, quick access to health metrics like "Steps walked" and numerous recognizable apps like Videos (sort of YouTube), a web browser, a photo gallery, games, and social media. I can access quick functions (some of which were in English) by swiping to the right on the Home Screen or use a single tap to optimize the system.
Hands-on Oppo Find X6 Pro review: Cameras
Three 50MP cameras, all with OIS
Big Sony sensors
32MP selfie camera
Once you get a good look at all the cameras on the Oppo Find X6 Pro, you start to understand why Oppo felt it was necessary to house them in such an ostentatious bump. These are some of the best mobile sensors paired with some very good lenses. Plus, the resulting image-capturing capabilities are almost uniformly excellent.
Here's what we have:
50MP Sony IMX989 f/1.8, 23mm main camera
50MP Sony IMX890 f/2.2, 15mm ultrawide camera
50MP Sony IMX890 f/2.6 3x optical zoom, 65mm periscope telephoto camera
32MP Sony IMX709 f/2.4 front-facing camera
I was generally impressed with all four cameras. The colors and clarity of virtually all the shots is above average in the flagship space, with tremendous color verity and impressive clarity.
I took portrait mode photos with both the selfie and rear main camera and was pleased with the bokeh effect, which I could edit after I took the photo.
The periscope camera's 3x optical zoom is useful and on par with, for instance, Apple's iPhone 14 Pro. There's also an effective 6x hybrid zoom, that combines digital and optical for what looks like fully-optical zoom. Oppo chose to include a digital zoom that goes up to 120x, but I wouldn't recommend using it. Unlike Samsung Galaxy S23 Ultra's Space Zoom, which uses some controversial wizardry to create stunning images of, for instance, the moon, Oppo's super zoom turns images into impressionistic paintings. They're fun to look at but otherwise useless.
As you would expect, the 50MP ultrawide can create some stunning images, especially when you use it in a skyscraper-filled city.
With the Hasselblad-branded Pro mode (under "More" in the camera app) you gain control of ISO (basically sensor light sensitivity), shutter speed, focus, and white balance. Not many will dig into these settings, but if you like more artistic control over your shots and the ability to separate focus and light metering, these are useful and powerful controls.
The Oppo Find X6 can also shoot up to 4K video at 60FPS (in Dolby Vision, if you choose) for some extra-crisp video.
At night, I put the phone on a tripod, selected Night shooting and then the "tripod mode" in the camera app. The phone did a nice job with astrophotography, though I think it may have over-compensated a bit on auto-adjusting the contrast.
More than once, the phone's on-screen controls stopped responding to my touch, as if the phone was otherwise occupied, I could, however, put the phone to sleep and instantly regain control.
Oppo Find X6 Pro camera samples
Hands-on Oppo Find X6 Pro review: Performance
Qualcomm Snapdragon 8 Gen 2 SoC
MariSilicon imaging NPU
UFS 4.0 storage and fast LPDDR5X RAM
I couldn't install Geekbench to run proper benchmarking tests, but anecdotally, this is a responsive phone, which shouldn't be a surprise considering it top-tier Qualcomm Snapdragon 8 Gen 2 chipset.
It should also perform a variety of tasks more efficiently, thanks to its use of the latest flash storage standard, UFS 4.0.
This, by the way, is a 5G phone, though I could not test connection speeds on a US cellular network. Perhaps more interesting, this is one of only a handful of phones that already supports Wi-Fi 7.
Hands-on Oppo Find X6 Pro review: Battery
5,000mAh battery
Ships with a 100W fast charger
Great battery life
A 5,000 mAh battery means the Oppo Find X6 Pro is ready to work all day and more. In my anecdotal tests, I had no trouble using the phone all day long to take photos and videos and watch a lot of Chinese TikTok videos. In fact, a single charge lasted two days. But that's not the most exciting thing about this phone's battery performance.
Oppo still includes a power adapter with the Find X6 Pro, and not just any adapter. It's a fast 100W charger that, in my tests, recharged the phone from 0% in 30 minutes. It was blazingly fast and basically sets a new benchmark, at least with most other phones in the US, across the pond and beyond 100W is far from the ceiling, with the Realme GT 3 recently launching with unmatched 240W speeds.
The phone also supports 50W wireless charging (with a promised 100% in 50 minutes) and even 10W reverse charging. I used it to charge up a pair of Apple AirPods Pro.
Oppo Find X6 Pro: Early Verdict
If you can get past the oddball design that screams, "Look at my cameras!" this is a powerful handset that, because it's coming from Oppo, could undercut a lot of the flagship competition on price.
It doesn't skimp on processor, display, memory, or storage. The cameras are all above average (even with the super zoom overreach). The battery is big and long-lasting, and fast wired charging is the best I've seen yet.
I don't know if the Oppo Find X6 Pro will ever go on sale outside of China, but if it does, you should give it a look.
Hands-on Oppo Find X6 Pro review: Also consider
If you like the combination of powerful components, a big screen, and excellent camera chops, any of these phones that are available in the US, UK, and Australia right now should fit the bill.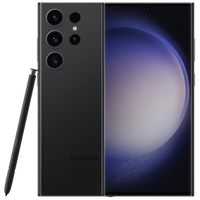 A tougher build, faster memory and storage, a more efficient battery, a custom-tuned chipset and a new 200MP main camera hidden behind a familiar design; the S23 Ultra is a more substantial upgrade than you might first realize. Provided you're not dissuaded by the steep asking price, in every other regard you'll be getting one of the best phones in the world.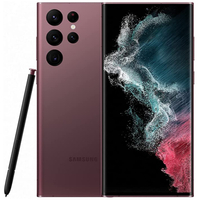 While there was never any question that Samsung would be offering up a new Ultra for 2023, there was nothing inherently wrong with its predecessor, and aside from running on the previous year's internals and a lower resolution primary camera, you're getting a very similar experience from a device with a year's worth of price reductions under its belt worth considering.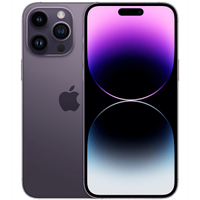 If you're after a large-screened flagship phone with class-leading performance and a capable camera setup that isn't the Galaxy S23 Ultra, Apple will accept a similar amount of money for their latest top dog.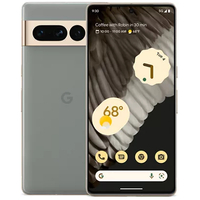 If Samsung's or Oppo's take on Android simply isn't for you, or you want a similar experience in a different design, Google's Pixel 7 Pro offers an equally stunning screen, a compelling camera with a 5x optical zoom and a custom-built flagship chipset, tailor-made for sorts of AI-based workloads that we're seeing more and more of.
Swipe to scroll horizontally
| | Samsung Galaxy S23 Ultra | Samsung Galaxy S22 Ultra | Apple iPhone 14 Pro Max | Google Pixel 7 Pro |
| --- | --- | --- | --- | --- |
| Price (from): | $1,199.99 / £1,249 / AU$1,949 | $1,199.99 / £1,149 / AU$1,849 | $1,099 / £1,199 / AU$1,899 | $899 / £849 / AU$1,299 |
| Dimensions: | 78.1 x 163.4 x 8.9mm | 163.3 x 77.9 x 8.9mm | 160.7 x 77.6 x 7.85mm | 162.9 x 76.6 x 8.9 mm |
| Weight: | 234g | 229g | 240g | 212g |
| OS (at launch): | Android 13 w/ One UI 5.1 | Android 12 | iOS 16 | Android 13 |
| Screen Size: | 6.8 inch 120Hz Dynamic AMOLED 2X | 6.8-inch | 6.7-inch | 6.7-inch |
| Resolution: | 3088 x 1440 pixels | 3088x1440 | 2796 x1290 | 3120x1440 |
| CPU: | Qualcomm Snapdragon 8 Gen 2 Mobile Platform for Galaxy | Snapdragon 8 Gen 1 / Exynos 2200 | A16 Bionic | Tensor G2 |
| RAM: | 8GB / 12GB | 8 / 12GB | 6GB (est) | 12GB |
| Storage (from): | 256GB / 512GB / 1TB | 128GB | 128GB | 128GB |
| Battery: | 5,000mAh | 5,000mAh | 3,200mAh | 5,000mAh |
| Rear Cameras: | 200MP Wide, 12MP ultrawide, 10MP telephoto (3x), 10MP telephoto (10x) | 108MP Wide, 12MP ultrawide, 10MP telephoto (3x), 10MP telephoto (10x) | 48MP wide (24mm f/2.8), 12MP ultra-wide (13mm f/2.2). 12MP telephoto (77mm f/2.8) | 50MP main, 48MP 5x zoom, 12MP ultra-wide macro |
| Front camera: | 12MP | 40MP | 12MP | 10MP |
How I tested the Oppo Find X6 Pro
Test period = One week
Testing included = Photography, some content consumption. Indoor and outdoor use.
Since Oppo sent me a Chinese version of the Oppo Find X6 Pro (an update with access to US-based Google Play and associated apps is expected on March 24), I was significantly limited in how I could use and test the phone. I couldn't benchmark it or load any of the apps I use to test its core capabilities. So I focused primarily on the design, screen, cameras, and charging capabilities.
As for who I am, I've been writing about technology for 31 years and testing smartphones for almost 20.
First tested March 2023