Early Verdict
The Hero 10 Black Bones is the most niche GoPro you can buy, but also one that's perfectly evolved for FPV drones. If you're interested in creating dynamic aerial videos, and are willing to put in the flying practice, it offers the best FPV camera and video stabilization experience around – for a premium price tag.
Pros
+

Ideal size for small FPV drones

+

Same sensor as Hero 10 Black

+

Compatible with ReelSteady software
Cons
-

Lack of battery limits use cases

-

No 10-bit video

-

No discount from Hero 10 Black
Why you can trust TechRadar We spend hours testing every product or service we review, so you can be sure you're buying the best. Find out more about how we test.
Rising from the ashes of GoPro's discontinued Karma drone, the Hero 10 Black Bones is the company's lightest-ever action camera – and one that's been specifically built for increasingly popular FPV (first-person view) drones. It's also, currently, only available to buy in the US, with GoPro stating that "we do not have a date yet for international availability".
FPV drones differ from standard drones like the DJI Mavic 3 in two main ways: they're flown using a headset that gives the pilot a live view from the aircraft for maximum control, and they're also typically smaller and more nimble than their mainstream counterparts.
This means that FPV drones are frequently used for racing, but an increasing number are being used to create spectacular aerial videos – and it's this audience that the Hero 10 Black Bones has been designed for.
FPV fans have previously bought or created their own 'naked' GoPros by stripping down the company's traditional action cameras and voiding warranties in the process. For years, they've pleaded with GoPro to make an updated version of its long-discontinued Session action cam – and the Hero 10 Black Bones is finally that camera.
Unlike the Session, the Bones isn't a traditional action camera that can be used for all of your video needs. In order to reach its 54g weight, GoPro has removed the display, battery, speaker, GPS and waterproof build quality from the GoPro Hero 10 Black. In other words, it's the Hero 10 Black's imaging pipeline, minus the rest of the camera.
All that the Bones really has left is the same 1/2.3in sensor and GP2 processor as the Hero 10, in a plastic, well-ventilated shell. Is that enough to justify its price tag? We took one for a spin around a skate park to find out.
GoPro Hero 10 Black Bones release date and price
FPV drone fans can buy the Hero 10 Black Bones today (in the US only) for $399.99 if you're prepared to sign up for a one-year GoPro Subscription, or $499.99 without a subscription.
Considering that the Hero 10 Black Bones lacks a battery, display, speaker, GPS and or GoPro's traditional waterproof build, that might not sound like a great deal – and it is pretty pricey for an FPV camera.
But a big part of the camera's appeal is its compatibility with GoPro's ReelSteady stabilization software – and a license for this, which has now been combined with the desktop GoPro Player app, is included in the price.
As for whether or not you should get a GoPro Subscription, our advice remains that it's worth doing for the discount – particularly as you can cancel at any time before the subscription automatically renews after a year. For a full rundown of what the subscription includes, check out our 'Should I get a GoPro Subscription?' guide.
Design
The Hero 10 Black Bones is a shell of its fully-fledged sibling – and that's a good thing. In the hand, it weighs a barely noticeable 54g, which means it's compatible with 3-inch class FPV drones (in other words, ones with 3-inch propellors) or larger. At a push, you could even mount it on smaller 2.5-inch models.
The reason why it's so light is because GoPro has stripped out everything except for the Hero 10 Black's sensor, processor and lens (which thankfully still supports replaceable lens covers for ND filters). There's no display, battery, speaker, GPS, or metal enclosure here, with the Bones instead constructed from lightweight plastic.
GoPro says this shell still offers some protection, which you'll need in the event of the inevitable crashes. But the more noticeable design feature of the Hero 10 Black Bones are its new vents, which help provide cooling to stop the camera from overheating while shooting. This design means it also isn't waterproof.
On the back of the camera are just two buttons – one for power, and one for switching between video and stills. Above these buttons is an LED light, which blinks in various ways to tell you which mode you're in. It follows a similar pattern to standard GoPros – for example, one blink every two seconds means it's recording, while three blinks means it's stopping.
Fortunately, there are easier ways to interact with the Hero 10 Black Bones. You can control it using the GoPro Quik app, GoPro's The Remote accessory or, as our FPV pilot did, using QR codes generated by apps like QRControl (below).
The latter works with GoPro Labs-enabled cameras, which include the Hero 10 Black Bones (along with the standard Hero 10 and Hero 9).
So how exactly do you plug 'Bones' into a drone and mount it safely? This involves a little more tinkering than your average GoPro. On the back of the camera is a socket for a GH 1.25 3pin Connector, which connects to both the battery (supplied by you) and your drone's flight controller. You can use battery types from between 2S (two cells in series) and 6S (six cells in series), with a voltage between 5-27V.
FPV drone pilots will typically carry a number of spares during a shoot, as each one will usually only last for a few minutes of recording, and batteries can be hot-swapped in and out of the Hero 10 Black Bones pretty quickly. You can also mount the camera pretty easily using a single screw boss or, on larger drones, the included adapter for GoPro's existing mounting system.
Image 1 of 2
Beyond the lack of a built-in battery, a more noticeable usability limitation on 'Bones' is the lack of a screen. While it's possible to review footage by pinging it wirelessly to your phone, this doesn't always work seamlessly – which means it's sometimes easier to simply remove your microSD card and put it in a traditional Hero action cam, if you have one.
One feature the Hero 10 Black Bones does have in common with its fully-fledged siblings is removable lens covers. This is an important inclusion, because it means you can swap them out for ND (neutral density) filters, which FPV drone pilots frequently use in bright conditions to help maintain desirable shutter speeds.
What else do you need?
Unlike other GoPros, the Hero 10 Black Bones doesn't work on its own – you need to plug in your own battery and use it with various FPV accessories to get the most out of it.
The main things you need are a battery (rated between 2S-6S, with a voltage between 5-27V), a controller, an FPV headset and a drone. The setup we used for the videos below included a iFlight Protek 25 Pusher drone, the DJI FPV Goggles V2, a Taranis X Lite Pro controller, and several R-Line 4S batteries (with a 650mAh capacity).
Image 1 of 5
This is a digital setup that's pretty expensive when you throw in the Hero 10 Black Bones, but it's possible to get started in FPV drones for much less by going for an analog setup instead. The downside of analog compared to digital is that the signal can be more prone to interference between the drone and your headset, but it's also generally more affordable.
For example, our FPV drone pilot Gonzalo Gonzalez De Vega suggested a similar analog setup to the one above, which includes a iFlight Protek 25 Pusher analog drone, some BetaFPV VR02 Analog FPV Goggles, and a BetaFPV Lite Radio 3 remote controller. If you're just getting started, that might be a better option, considering the relatively high price of the GoPro Hero 10 Black Bones.
Features
The Hero 10 Black Bones may only have the skeleton of a full Hero 10 Black, but inside it's very similar to GoPro's flagship action camera. This is the key part of its appeal, and also the reason why GoPro can charge such a high price tag compared to other FPV drone cameras.
Like the Hero 10 Black, it can shoot 5.3K/60p video or 4K/120p slow-mo from its 1/2.3-inch sensor. You can choose to shoot this in GoPro's color profiles, including the new default Natural that you can see in our video below, or in a Flat profile for color grading afterwards.
All the usual Hero 10 Black recording settings are available too, so you can switch to a 4:3 aspect ratio, choose from the usual digital lenses like Wide or Linear, and flip the bit-rate up to High if you want a bit more detail at the expense of storage space on your card.
Thanks to the GP2 processor you also get access to HyperSmooth 4.0 stabilization, which is pretty much the best available on any action cam. This is the simplest way to stabilize your FPV drone videos, but it's not necessarily the one that most pilots will go for, because there's also the option of using ReelSteady afterwards.
Rather than cropping your video in-camera to smooth out bumps and jitters, as HyperSmooth does, ReelSteady instead taps into the gyro metadata from your GoPro videos. The benefit of this approach is that you have far more control over the stabilization (and the amount of crop applied), and can tweak away knowing that your original, unedited footage is always there to return to.
This is why GoPro acquired ReelSteady (which was previously a plug-in for Adobe After Effects) in March 2020, and has now combined with its own GoPro Player desktop software, which you can use to edit your Hero 10 Black Bones footage. A license comes included with 'Bones', and it's what our FPV drone pilot used to stabilize the sample footage you can see below.
Video and image quality
Given that the Hero 10 Black Bones shares the same sensor and GP2 processor as the Hero 10 Black, there are no real surprises when it comes to image quality.
You get all of the same frame-rate options as you get with GoPro's current flagship, including 5K/60p and 4K/120p, and the noise performance looks to be pretty similar too – which is to say pretty impressive for a 1/2.3-inch sensor.
We put the camera to the test in challenging mixed lighting conditions in a covered skate park, and it performed pretty well. Our FPV pilot shot in 4K/60p with a High bit-rate and using the Wide lens, with HyperSmooth turned off.
Instead, the stabilization was done in post-production using ReelSteady, and the results are very smooth. We shot in the GoPro Natural profile, but you could no doubt get an even more cinematic look by shooting in Flat and color grading afterwards.
Perhaps the only criticism you could level at the Hero 10 Black Bones is that it's still, like most action cameras, limited to an 8-bit color depth. This bit depth affects the number of different shades of each color that it can record, with 10-bit offering more color variations (and in theory, more nuance) to your edits.
The lack of 10-bit is certainly understandable for an FPV camera that weighs only 56g. But with relatively small drones like the DJI Air 2S now able to shoot in 10-bit color, which gives you more color grading flexibility in tricky conditions, it's a feature we'd like to see on future GoPro action cams (and, indeed, future 'Bones' cameras).
Early verdict
The Hero 10 Black Bones is the most niche GoPro ever made, but that isn't necessarily a bad thing – it's good to see the action cam maker build more specialist cameras, and 'Bones' is likely the best one that FPV drone fans can buy right now.
This is partly because it's effectively a Hero 10 Black that you can attach to tiny 'cinewhoop' drones, but also thanks to that compatibility with ReelSteady software for applying excellent stabilization in post-production. This combination was already considered a gold standard among many FPV fliers, and now it's possible to get it without having to tinker with 'naked' GoPros.
The inclusion of ReelSteady in the price of the Hero 10 Black Bones does help to take some of the sting out of the camera's price tag. GoPro told us that 'Bones' is "significantly less than the going rate for a 'naked' GoPro" and that it "helps you save time, money and risk by delivering a quality product with a GoPro warranty".
While that's true, it does also seem expensive considering the hardware it lacks compared to the Hero 10 Black. Still, there's nothing else out there quite like the combination of the Hero 10 Black Bones and ReelSteady, and that's why keen FPV filmmakers will likely consider it worth the premium.
Looking for something more traditional? Check out our guide to the best action cameras you can buy right now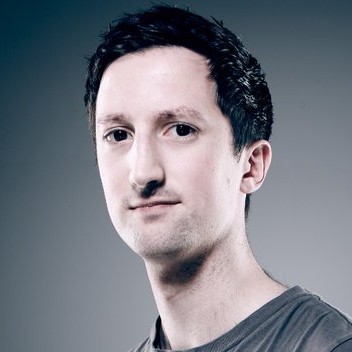 Mark is TechRadar's Senior news editor. Having worked in tech journalism for a ludicrous 17 years, Mark is now attempting to break the world record for the number of camera bags hoarded by one person. He was previously Cameras Editor at Trusted Reviews, Acting editor on Stuff.tv, as well as Features editor and Reviews editor on Stuff magazine. As a freelancer, he's contributed to titles including The Sunday Times, FourFourTwo and Arena. And in a former life, he also won The Daily Telegraph's Young Sportswriter of the Year. But that was before he discovered the strange joys of getting up at 4am for a photo shoot in London's Square Mile.
What is a hands on review?
Hands on reviews' are a journalist's first impressions of a piece of kit based on spending some time with it. It may be just a few moments, or a few hours. The important thing is we have been able to play with it ourselves and can give you some sense of what it's like to use, even if it's only an embryonic view. For more information, see TechRadar's Reviews Guarantee.