On paper the Bosch Unlimited 7 has a lot going for it, with three power modes, three accessories, AllFloor DynamicPower Brush with built-in LEDs, Flex Tube and Quick Stand, but the dust canister is too small for thoroughly cleaning a typical home in one go. However, it's lightweight and easy to assemble, and has a good range of attachments, including some novel ones, so apartment dwellers may find it a better buy.
Pros
+

Lightweight

+

2 batteries + 2 chargers

+

Easy to assemble
Cons
-

Small dust canister

-

Nowhere to store accessories on-board

-

Quite pricey
Why you can trust TechRadar We spend hours testing every product or service we review, so you can be sure you're buying the best. Find out more about how we test.
One-minute review
The Bosch Unlimited 7 is one of the latest vacuum cleaners to be released by the brand, which makes some of the best vacuum cleaners, large appliances and power tools.
Launched in October 2022 in the UK and Australia, the Bosch Unlimited 7 is available with one or two batteries, and in a 'pet' version. One of its best features is that it's powered by a PowerForAll battery, which is part of one of the largest cross-brand battery systems, and is compatible with many 18V power tools and gardening devices from Bosch, as well as other brands including Gardena, Gloria, Wagner and Rapid; so if you've got a few of these tools you won't be cluttering up you cupboards or shed with batteries, and it's good for the environment too.
I've been equally impressed by the runtime. On paper the runtime is up to 80 minutes with two batteries, and in my tests I achieved a runtime of almost 45 minutes from one battery. I found it especially helpful to have a second battery, so that if I was carrying out a larger cleaning job I had the power to do it without having to stop for a charge.
I preferred to set the Bosch Unlimited 7 to Auto when I was vacuuming floors, and Eco when cleaning other areas of the home. This gave me enough power to banish oats and the (majority of) flour to the dust canister, along with the more general day-to-day debris, when using it as a stick cleaner, and plenty of suction when using it as a handheld vac for tackling dust on window sills and other raised areas.
What prevents the Bosch Unlimited 7 from achieving full marks is the small, 0.3-litre dust canister, and the lack of storage options for the three attachments, while the starting price of £299.99 / $AU549 with a single-battery is also fairly high. Those issues aside, this is a very capable and versatile vacuum that's ideal for smaller homes.
Bosch Unlimited 7 review: price and availability
List price: from £299.99 / $AU 549
Not currently available in the US
The Bosch Unlimited 7 is available to buy from retailers such as Amazon, Argos and John Lewis in the UK, and either direct from the Bosch website or The Good Guys in Australia. It's not currently available in the US.
The Bosch Unlimited 7 is available in a couple of variants: there's the standard model and a ProAnimal pet variant, and it's available with one battery or two. It's comes in white or graphite in the UK, and in white, blue or black in Australia.
The graphite (UK) and white or blue (AU) colorways are the single-battery versions of the Bosch Unlimited 7, and are priced at £299.99 / $AU549. The white (UK) and black (AU) colorways are the twin-battery versions, and are priced at £399.99 / $AU549.
The ProAnimal model is priced at £349 / $AU699, and comes with the additional animal mini power brush and an additional brush roll for said power brush, but no additional battery. This version of the Unlimited 7 is available in red.
Value: 4/5
Bosch Unlimited 7 review: specs
We reviewed the Bosch Unlimited 7 in white (twin battery).
Swipe to scroll horizontally
The specs of our Bosch Unlimited 7 review unit

| | |
| --- | --- |
| Price | £299.99 / $AU 549 |
| Runtime | up to 80 minutes |
| Charge time | 1 hour |
| Dustbin capacity | 0.3 litres |
| Weight | 2.9kg |
| Accessories | 1x Crevice Nozzle, 1x Mattress Nozzle, 2x Exchangeable Battery Pack, 1x Docking Station, 1x 2in1 Furniture Brush & Upholstery Nozzle, 1x Long Flexible Crevice Nozzle |
Bosch Unlimited 7 review: design
Decent floor head
Bendable tube for reaching under furniture
Small bin capacity
The Bosch Unlimited 7 has been awarded the Design Award 2022, and it has some convenient functions which I found really useful during my time using it.
The motorized brush floor head glides easily across carpets and hard floors, and I didn't spot any hair getting tangled around the brushbar. It features some of the best built-in LED lights I've seen, to help you clean in dark areas such as under furniture.
You can choose from three power modes – Eco, Turbo and Auto – with the latter automatically adjusting the power according to the floor type detected.
Clipped on to the floor head (most of the time) is the jointed Flex Tube, and by pressing the two buttons on either side of the joint you can bend the tube to more easily clean under furniture. If you need to remove the Flex Tube from the floor head there's a Nozzle Foot Release, enabling you to detach the tube and fit other attachments without having to flex yourself too much.
Other attachments and accessories that come with the Bosch Unlimited 7 include a crevice nozzle, a flexible crevice nozzle, a 2-in-1 furniture brush and upholstery nozzle, one or two batteries depending on the model, and a docking station.
If for any reason you need to leave the Bosch Unlimited 7 while vacuuming, you can attach it to a table or other piece of furniture using the parking clip, rather than having to just lean it against something. Another useful design feature is that if you want to use the vacuum in handheld mode you can detach the handheld unit from the Flex Tube and floor head, and the tube and floor head will then stand upright.
The dustbin capacity is a compact 0.3 litres. I found this to be a little too compact, as I had to empty it a few times to complete a clean of our three-bedroom house. This will be less of an issue if you have a smaller area to clean, of course, and it's more than enough for vacuuming the car.
The removable battery slots on to the handle of the handheld unit. Holding the handle, I could easily switch between the three power modes, and with a weight of 2.9kg in stick vacuum configuration it's lightweight enough to maneuver easily when vacuuming stairs.
Design: 5/5
Bosch Unlimited 7 review: Performance
Very good dirt and debris pick-up
Impressive floor head
Frustratingly small dust canister
As the name suggests, the Bosch Unlimited 7 can be used in seven ways. It can be used as a cordless stick vacuum, as well as a handheld vacuum with either the crevice nozzle, flexible crevice nozzle or 2-in1 mattress and upholstery nozzle. You then have three power settings to choose between; Eco, Auto or Turbo.
For my first cleaning test I scattered flour and oats on our kitchen tiles and set the vac to Auto. The Bosch Unlimited 7 picked up all the oats in its path, and none were deposited elsewhere that I could see.
Impressed by this performance I then scattered a generous heap of flour on the kitchen floor. I've had mixed results from this test with other vacuums, including some the best robot vacuums, with flour getting blown around and/or clogging up the dust canister.
But, again, I was impressed by the pick-up, with the Bosch Unlimited 7 cleaning a clear path on the flour-covered floor. No flour was blown away. However, with the dust canister getting towards the 'Max' level I made a conscious effort to stop the test to empty it, and when I turned the vacuum off some flour was deposited back on to the floor. This could have been because the dust canister was almost full, or simply because there wasn't enough suction left to lift the flour fully up.

Pick-up of more general day-to-day dirt and debris was excellent. The LEDs on the floor head are also some of the best I've used, lighting up a decent area of the hallway and under furniture. I also didn't see many strands of my long hair wrapped around the brushbar, which is impressive.
I got the most out of the Flex Tube when I wanted to vacuum under furniture. It's easy enough to bend; you simply press the two buttons on the side of the wand to release it, and then snap it back up to fix it back into position.
As mentioned, I did find the 0.3-litre dust canister was frustratingly small when using the Bosch as a stick vacuum. I had to empty it at least once during a vacuum around my 3-bedroom home, which gets a vacuum clean at least twice a week.
I also used the Bosch Unlimited 7 as a handheld vacuum cleaner. I found that the flexible crevice nozzle was brilliant for reaching behind radiators, and the shorter crevice nozzle was equally good to run around the edge of the flooring to catch any crumbs pushed up against the wall.
The brush and upholstery tool was also useful for vacuuming window sills, around a fireplace and also for sweeping up cookie crumbs from the couch. This particular tool, along with the shorter crevice tool, would be especially useful in the car for getting into those tight spaces.
In terms of cleaning and maintenance, the dust canister will need to be regularly emptied. There's no warning light – just a Max line on the side of the canister. I found that if I went much past this line then debris I'd just picked up was deposited back onto the floor out when I turned the vac off. The canister would also benefit from a wipe down, and the filters will need a rinse every now and then to keep it fresh-smelling.
To empty the canister, you press the button where the flex wand clips onto to release it. The filter can then be lifted out too.
I measured a noise level reading of 73dB on Eco, 78dB on Auto and 80dB on Turbo. As a comparison, this ranged from a normal conversation to loud singing, so it's not the quietest vacuum cleaner, but it's certainly not the loudest.
Performance: 4/5
Bosch Unlimited 7 review: battery life
Quick to charge
Two, interchangeable batteries are useful
Decent runtime on all power modes
The Bosch Unlimited 7 that I reviewed arrived with two batteries and two chargers. Although the battery arrived with some juice, I opted to fully charge it before giving it a run for its money. I didn't have to wait long – within one hour all three battery indicator lights were illuminated.
When the battery is red in the charging cradle it basically means that it has no energy, but when it's a green flashing light you're good to go again until it runs out. A solid green light means that the battery is fully charged. I tested the specified charge time of one hour and got to one hour 12 minutes until the flashes really slowed down and paused for intervals. After one hour 30 minutes the green battery charging light was no longer flashing.
I was expecting some great things from the battery performance since, on paper, you can expect to achieve a runtime of 80 minutes with two batteries. I managed 44 minutes, 50 seconds on Eco, 12 minutes 40 seconds on Turbo and 18 minutes 58 seconds on Auto per battery. I found it much quicker to use the Unlimited 7 on the Auto mode, in my home since we have different flooring throughout, but if you're predominately going to be using it as a handheld vacuum then the Eco mode should more than suffice.
The cool thing about this vacuum cleaner, and all other cordless Bosch vacuum cleaners, is that the PowerForAll battery is compatible with other Bosch 18V cordless devices, meaning that it can also power your gardening and power tools.
Battery: 5/5
Bosch Unlimited 7 review: should I buy?
Swipe to scroll horizontally
Bosch Unlimited 7 score card

| Attribute | Notes | Score |
| --- | --- | --- |
| Value | A mid-range, mid-priced cordless vacuum cleaner which is available to buy with popular resellers. | 4/5 |
| Design | It's a solid design with all the attachments to make this a fantastic vacuum cleaner. | 5/5 |
| Performance | Lifted dirt and debris with ease across a variety of surfaces. The 0.3L capacity dustbin is just too small for most homes. | 4/5 |
| Battery | Really versatile, runtime as expected and mega quick to charge | 5/5 |
Buy it if...
You have a variety of floors in the home
I'm a big fan of the Bosch Unlimited 7 floorhead which, when on Auto mode, will automatically adjust the suction power.
You have a lot of furniture
The Flex Tube is perfect for reaching under low furniture as it bends in the middle.
Versatility is the name of the game
The Bosch Unlimited 7 is offers a fantastic cleaning performance as a stick vacuum or handheld vacuum cleaner.
Don't buy it if...
You have a large apartment
The 0.3 litre dust canister can fill up quickly, so it won't be long until it starts to frustrate you.
Space is at a premium
Although the stick vacuum cleaner doesn't take up much space, the three attachments could easily get misplaced as there's no where to store them.
You're on a budget
Starting at £299.99 / $AU549 the Bosch Unlimited 7 offers reasonable features and performance for the money, but cheaper alternatives are available.
Bosch Unlimited 7 review: also consider
Swipe to scroll horizontally
| | Roidmi S2 | Ultenic FS1 | Shark Stratos |
| --- | --- | --- | --- |
| Price: | $359/ £419 | $799/ £398 | from $499 / £549.99 |
| Dust canister | 0.1 gallon/ 0.4 liters | 0.15-gallon / 0.66-liter | 0.72qt / 0.68L |
| No. of speeds | 3 | 4 | 3 |
| Suction power | 435W/ 23.5kPa | 450W/ 30kPa | Unknown |
| Battery | up to 60 minutes | up to 60 minutes | up to 60 minutes |
| Weight | 3.3lbs/ 1.5kg | 4.4lbs / 2kg | 8.8lb/ 4kg |
If you're not sure about the Bosch Unlimited 7, here are a couple of other options to consider...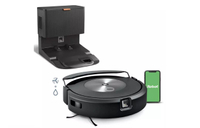 iRobot Roomba Combo J7 Plus
It may be expensive, but the iRobot Roomba Combo J7 Plus might just be the standard that all robot vacuums with mop functionality are measured against. It has a retractable mop pad, accurate room mapping, and is very easy to set up and use.
Read our full iRobot Roomba Combo J7 Plus review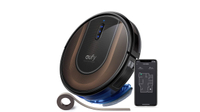 Eufy RoboVac G30 Hybrid
The Eufy RoboVac G30 Hybrid is proof that robot vacuums with mop functionality can be relatively affordable. Of course, you won't be able to save maps for one-touch cleaning and its dustbin is a bit on the small side, but it does a great job cleaning. And, if you're on a budget, that's what matters.
Read our full Eufy RoboVac G30 Hybrid review
Bosch Unlimited 7 review: how I tested
I used this vacuum in my own home
I vacuumed carpets, hard flooring, upholstery and corners of the room
I timed the battery life and how long it takes to recharge
I used the Bosch Unlimited 7 is our three-bedroom home as our main vacuum cleaner for a number of weeks. I tried out all of its suction levels on the various flooring throughout the house plus a steep set of stairs, upholstery and the higher corners of the room. During testing, I monitored the battery life, noise levels and dustbin capacity and tested it with purposeful spills of flour and oats, as well as general everyday cleans.
I've been reviewing vacuum cleaners since I joined Real Homes in 2020 as the Appliances Editor. Before this time I had gone through several vacuum cleaners in the various homes I've lived in. I can usually tell whether or not a vacuum cleaner is going to be a good one by looking at the spec, or as it's unboxed.
Read more about how we test.
[First reviewed May 2023]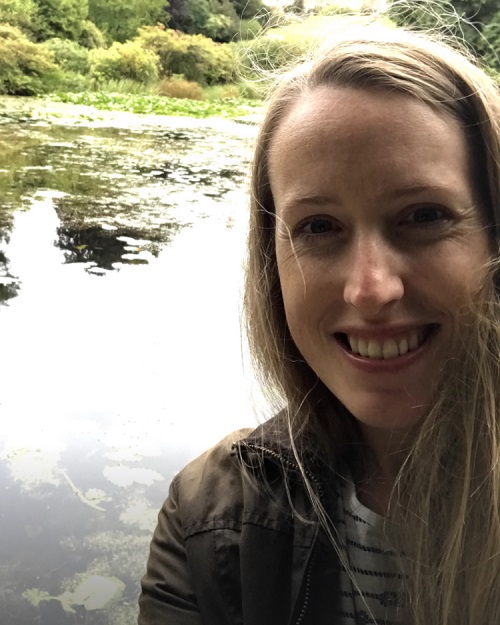 Jennifer Oksien is TechRadar's Homes Editor. Jennifer (Jenny) has over a decade of experience as a digital product writer specialising in appliances, smart tech and mattresses for some of the UKs leading retailers and magazine titles such as Real Homes, Ideal Home and Livingetc. Generally, you'll find her watching the latest Netflix series, digging around in the garden or attempting to make a cake that is edible.