Betternet is quick and works at a basic level, but its privacy issues and lack of features mean it's not a serious VPN.
Pros
+

High speeds

+

Easy to use

+

Free unlimited bandwidth plan

+

Free 7-day trial
Cons
-

Free plan includes ads

-

Several privacy issues

-

No features

-

Couldn't unblock Netflix, iPlayer, Amazon, Disney+
Why you can trust TechRadar We spend hours testing every product or service we review, so you can be sure you're buying the best. Find out more about how we test.
Betternet is a VPN that enables users to safeguard their private data while browsing the web. The big appeal of Betternet is, of course, that it's completely free. On the other hand, there are a number of drawbacks compared to the best free VPN services out there (and, of course, the best VPN services you need to pay for). It's particularly apparent in terms of support and the 500 MB daily usage cap. It also has a paid version, but there aren't many differences between them, and the VPN lacks even the most basic security features.
The provider is part of the Aura group, which also owns other VPN firms including Hotspot Shield, Touch VPN, and Aura VPN. The business is based in California, USA, and is a member of the Five-Eyes international intelligence-sharing alliance.
At the time of this review, Betternet has an undisclosed number of VPN servers in 81 countries, including the US, UK, Canada, and Australia. Only the United States has more than one server location. For those interested in security, it's worth noting that the service has not undergone a VPN audit.
Pricing & plans
Betternet features a free plan you can use on any device. It's an eye-catching offer, but nothing in this world is truly free. In exchange for a free service, the app comes with a lot of ads, and whenever you view an ad, Betternet gets a commission. However, they claim that their aim is merely to cover their maintenance costs and not to turn a profit.
The other allure is that you don't even need to register to use it. You can simply download the app and start using it right away. Although, you are only permitted to use it on one device at a time because they don't permit simultaneous device connections. It also comes with a 500 MB daily limit, which is only suitable for minimal browsing.
If you want to go beyond the restrictions of using the free service, Betternet VPN has monthly and annual subscriptions, as well as the option to try the premium service for one week. However, to use the free trial, you must provide your credit card information, keep in mind to remove it before the 7-day mark if you don't want the service provider to bill you.
The monthly plan costs $12.99, while the yearly plan is $7.99 a month, billed annually at $95.88. We thought this was quite expensive for a VPN that doesn't come with a lot of features.
In contrast to the free trial, which has numerous restrictions, the Betternet premium plan gives you access to all of their servers, allows you to connect 10 devices at once, and includes a 45-day money-back guarantee.
Betternet only accepts payments through the Play Store, iTunes, or a credit or debit card, which severely limits your options for making purchases. It is quite disappointing that there is no option for anonymous payment in the list of the VPN'S payment options
Privacy & encryption
Remember we said Betternet VPN is owned by its parent company Aura? Well, all of Aura's VPN products adhere to the same privacy and logging policies. However, the group hasn't had the best run in recent years due to a lot of controversy surrounding the majority of their VPNs.
For instance, it was alleged that Hamid Rezazadeh, son of Iran's Vice President for Women and Family Affairs, owned the Betternet VPN. An Aura spokesperson refuted this claim by stating that Rezazadeh neither works for nor is connected to the VPN. Another controversy arose in 2016, over Betternet's mobile VPN app. A research report found that the Android version contained tracking libraries and malware, but Betternet never made a public statement about this.
According to Aura product privacy, the VPN records the bandwidth used, the length of the VPN session, the domains that customers access on an anonymous basis, and then device hashes. They claim that all of these are logged for service monitoring, support, and marketing purposes.
Additionally, they claim that they won't log or otherwise keep track of your VPN browsing activity along with your device identifiers, IP addresses, or other identifiers. They also claim that their VPN servers are secure because the infrastructure where they are hosted does not require that they collect any data regarding what customers are doing with the VPN. The privacy policy also states unequivocally that it cannot share any personally identifiable information with ad networks or government agencies because it lacks it. Although all of this might sound good, we would prefer that a service provider who has faced numerous accusations and controversies go so far as to invite an independent auditor that would back up their claims.
Betternet has split tunnelling, which is useful if you want to remain anonymous online while streaming a show. However, this doesn't make up for the lack of fundamental security tools such as a VPN kill switch.
The service uses the industry-standard AES-256-bit encryption to encrypt your traffic and uses the Catapult Hydra protocol. In future, we would like to see the developers add additional protocols like Wireguard or OpenVPN. The company's support team claims it's a VPN for China. But, at least in our own tests, this wasn't the case.
It's also billed as a torrenting VPN, but because it lacks a kill switch, it's risky to use it while torrenting because you run the risk of disclosing your real IP address.
Streaming
The free version of Betternet, which grants access to only the US server, does not work as a streaming VPN. In our tests, it was unable to access Disney+ or Netflix US.
With the paid plan, things are very different because it successfully unblocks Disney Plus, Netflix, Hulu, HBO Max, and BBC iPlayer. However, the speed we experienced while testing the VPN for Netflix and the like made it difficult for us to watch the content because we were constantly having buffering problems and couldn't stream in HD.
Speed & experience
Our speed without the VPN was 60.84 Mbps download and 39.84 Mbps upload. We started with testing the United States servers, which gave us a download speed of 40.33 Mbps and an upload speed of 15.43 Mbps. The UK server gave us a download speed of 32 Mbps and an upload speed of 20.1 Mbps.
Although our test indicates that the speed was quite good, if you were using the free service, you would not be able to do much because of the 500 MB data restriction. Overall, using the VPN was very easy, with a straightforward interface that we could find our way around without any problems.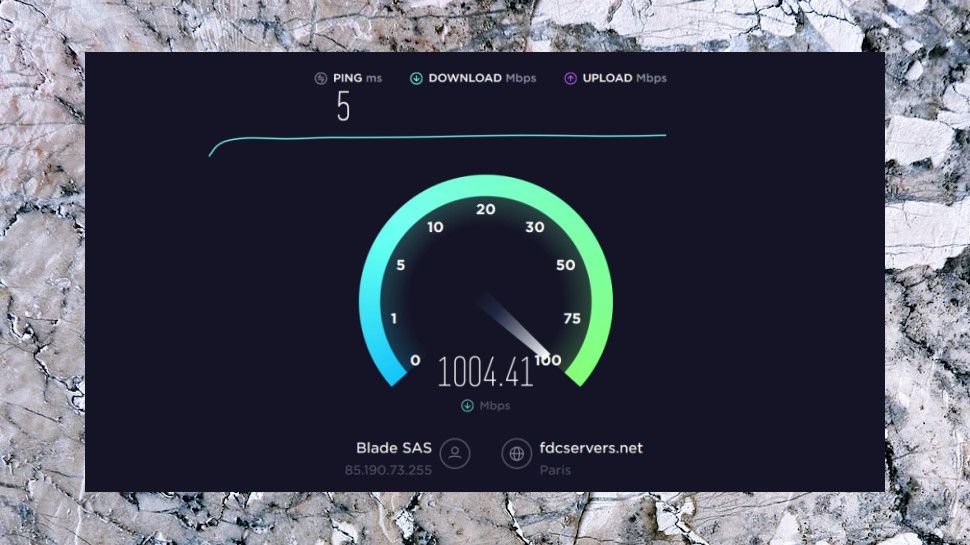 Support
When it comes to customer service, Betternet performs terribly. On the VPN website, you must scroll all the way to the bottom of the page to find the help center, which, when you click on it, will take you to a section with a list of frequently asked questions and the common problems, and solutions for each device they support.
If you run into problems using their free service, you are left to fix it yourself because there is no customer support available to free customers outside of the help center. You only receive email support as a premium customer, but when we tried to contact them, we got no response.
Betternet has apps for devices running Windows, macOS, iOS, Android, and also has a Google Chrome extension. Despite the fact that these are some popular platforms, we think this is quite limited in comparison to ExpressVPN, which works with gaming consoles, routers, Roku, Apple TV, Firestick, and Apple TV.
All the VPN applications were simple to install and had user-friendly interfaces that made them easy to navigate. You can quickly connect to a VPN server by using the one-click connect button, and you can also choose the location you prefer by clicking the button in the center, and waiting a short while for the connection to establish.
Alternatives
Betternet VPN does not have as many servers and does not offer the same advanced features as ExpressVPN, NordVPN, CyberGhost, or Surfshark. These VPNs allow torrenting and are quite safe to use for torrenting, as they have a kill switch. They also have a good mix of strong protocols, excellent speed and customer support that includes live chat, unlike Betternet VPN.
Verdict
Overall, Betternet is not a dependable VPN. It employs standard encryption but omits key security features like a VPN kill switch, doesn't have an ad-blocker, and all of its no-log claims have not been independently audited. That's not to say this VPN service doesn't have any benefits. It does. But there are far more drawbacks than benefits, making it less than a match compared to its alternatives. .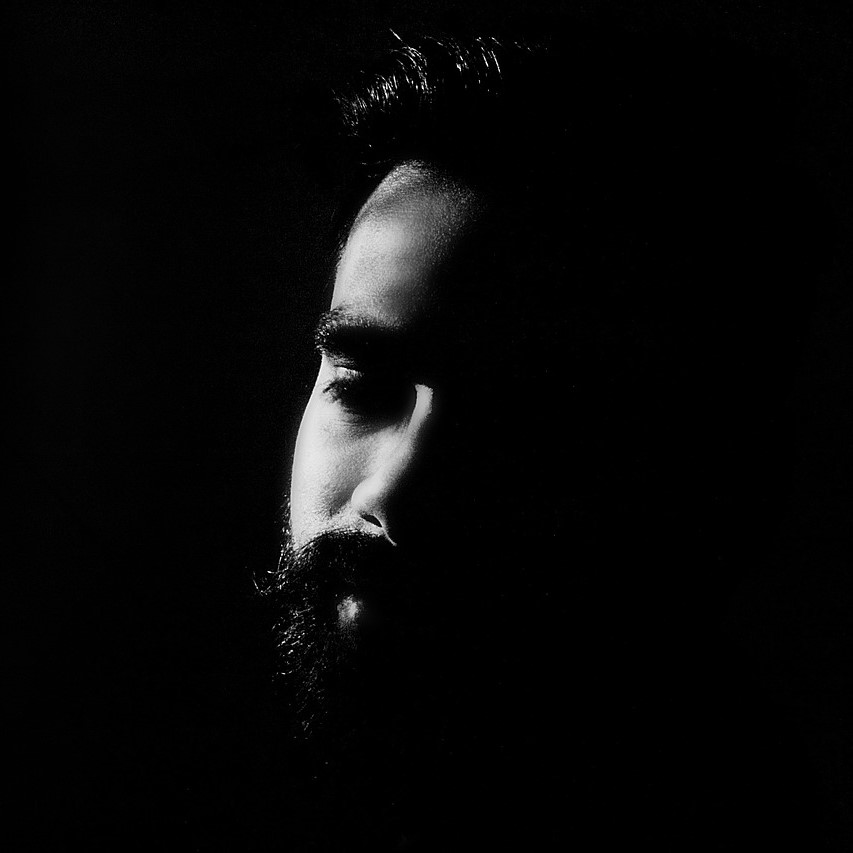 Mike is a lead security reviewer at Future, where he stress-tests VPNs, antivirus and more to find out which services are sure to keep you safe, and which are best avoided. Mike began his career as a lead software developer in the engineering world, where his creations were used by big-name companies from Rolls Royce to British Nuclear Fuels and British Aerospace. The early PC viruses caught Mike's attention, and he developed an interest in analyzing malware, and learning the low-level technical details of how Windows and network security work under the hood.