Why you can trust TechRadar We spend hours testing every product or service we review, so you can be sure you're buying the best. Find out more about how we test.
Knowing that it is a budget gaming machine, it's safe to say that you shouldn't expect a lot from the Acer Nitro 5. Limitations on its RAM, CPU and GPU mean that newer AAA games – the blockbuster titles in the gaming world – are most likely not going to run smoothly at their highest settings.
Benchmarks
Here's how the Acer Nitro 5 performed in our suite of benchmark tests:
3DMark: Sky Diver: 15,877; Fire Strike: 5,582; Time Spy: 1,859
Cinebench CPU: 832 points; Graphics: 108 fps
GeekBench: 3,913 (single-core); 15,541 (multi-core)
PCMark 8 (Home Test): 3,299 points
PCMark 8 Battery Life: 2 hour and 32 minutes
Battery Life (techradar movie test): 3 hours and 20 minutes
Total War: Warhammer II (1080p, Ultra): 24 fps; (1080p, Low): 57 fps
ME: Shadow of War (1080p, Ultra): 27 fps; (1080p, Low): 65 fps
This is apparent with our benchmark tests on Total War: Warhammer II and Middle-Earth: Shadow of War. Frame rates are consistently below 30 frames per second (fps) at ultra settings. Especially with Total War, there is obvious stuttering, texture drops and drops in overall quality, which you would need at least 30fps and ideally 60 fps to avoid.
Since we know that something as big as Total War would be a pain to download with this laptop, we've more thoroughly tested it with the less demanding Nier: Automata instead. Though it performs well enough at ultra settings, we do experience frame drops that result in some stuttering and not-so-smooth animation. If it's already struggling with Nier, then what more with a game as demanding as Total War?
To be fair, it performs well with the less-intense Quantum Break, which is a few years older than Nier. At the highest settings, this game runs smoothly with no visible frame rate drops or performance issues.
Budget gamers can get by and still use this gaming laptop to play the truly demanding games, but at lower settings. They'll undoubtedly get better frame rates with no performance issues, but their gaming experience is definitely not going to be as high-end, as these games are not going to look as good.
Ventilation & cooling
Perhaps one of the best things about the Acer Nitro 5 is its dual-fan ventilation and cooling system, the vents of which are located in the rear part of the laptop. It's loud, but not as loud as many gaming laptops.
Better yet,it is customizable, to an extent, with Acer's NitroSense software that you can use to adjust fan speeds for both CPU and GPU. You can also use it to activate CoolBoost, which increases the fans' max speeds for heavy usage.
Battery life
Surprisingly, the Acer Nitro 5's battery life is better than you'd expect from a budget gaming laptop. Gaming laptops, in general, are notorious for their bad battery life, and we are not surprised that this guy only had 3 hours and 20 minutes worth of juice when we ran our Guardians of the Galaxy battery test at 50% brightness. Though it is worth mentioning that the more expensive and much-better-performing Asus Strix Scar Edition, which this writer reviewed prior, only reached 2 hours and 15 minutes.
There are, of course, many things to consider here. The Strix Scar Edition had a more demanding CPU and GPU combo, among other things. And the model we tested had a 7th generation Intel Core processor while the Nitro 5 has an 8th generation, which is better at energy consumption because it's draws less power.
However, this still says something, which is that the Nitro 5 has a solid battery life to support the games you'll be using it for.
Final verdict
Hardly the gaming laptop of your dreams, the Acer Nitro 5 doesn't have enough firepower to handle the most demanding big-name games in the market, and because it is a budget laptop, it's not built as solidly as you'd want. It also has its glaring deficiencies, the biggest of all being the trackpad, which we think is bad enough for everyday tasks let alone gaming.
However, let's be fair here: in most cases, you get what you pay for. With a less than $800 price tag, you honestly can't ask for a lot especially when it comes to computer components. An Nvidia GeForce GTX 1080 alone can set you back hundreds in cash. The Nitro 5 at least tries, what with its dual-fan cooling system that you can control, a keyboard that is both comfortable and reliable, a high-res display and a battery life that is longer than you'd expect.
If you're a hardcore gamer with hardcore demands, then look elsewhere. But if you're on a budget – or just getting into PC gaming – and you're willing to compromise on a few things, the Nitro 5 is definitely an option worth considering.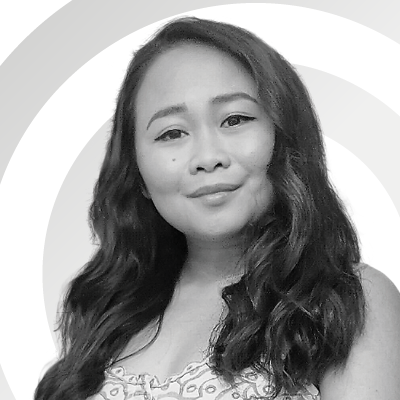 Computing Reviews and Buying Guides Editor
Michelle Rae Uy is the Computing Reviews and Buying Guides Editor here at TechRadar. She's a Los Angeles-based tech, travel and lifestyle writer covering a wide range of topics, from computing to the latest in green commutes to the best hiking trails. She's an ambivert who enjoys communing with nature and traveling for months at a time just as much as watching movies and playing sim games at home. That also means that she has a lot more avenues to explore in terms of understanding how tech can improve the different aspects of our lives.