February 14 is less than a month away, which means it's time to start thinking about placing an order for Valentine's Day flowers for that special someone. To help you find today's top offers, we've rounded up the best Valentine's Day flower delivery services in the US and the UK.

Placing an online order for Valentine's Day flowers is always an easy and romantic option. Beautiful floral arrangements are available to order in minutes from a wide range of online retailers that are sure to bring a smile to anyone's face.

Our guide has rounded up the best online flower delivery services, as well as the current promotions from each florist, and included important information such as delivery charges. Make sure to bookmark this page, as we'll be updating it with all the latest Valentine's Day flower offers from the top online delivery services, including last-minute delivery fees.
US Valentine's Day sales
Valentine's Day flower delivery 2023 - USA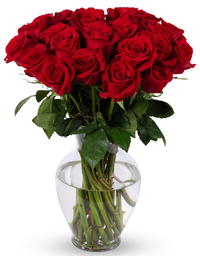 (opens in new tab)
Amazon (opens in new tab)
Amazon is an excellent choice for last-minute online flower delivery. You choose from a large selection of flowers and prices, and Prime Members can choose free two-hour delivery if they live near a Whole Foods grocery store.

Buy one dozen roses for $46.47 (opens in new tab)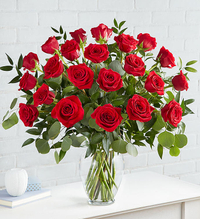 (opens in new tab)
1-800-Flowers.com (opens in new tab)
1-800-Flowers is currently offering up to 20% off Valentine's Day gifts, including flowers, gourmet chocolates, and stuffed animals, with code VDAYSAVE at checkout. A $14.99 delivery fee will be applied for a Valentine's Day delivery, and depending on your location, you can select same-day delivery if your order is placed before 2:30 PM.

Buy one dozen roses for $49.99 (opens in new tab)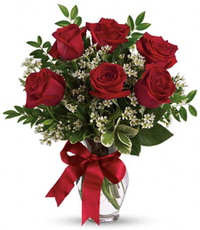 (opens in new tab)
FlowerDelivery.com (opens in new tab)
FlowerDelivery.com offers several romantic bouquets with options to add chocolates and stuffed animals to your order. You can select same-day delivery on a number of arrangements and there's also an express delivery option that's guaranteed to ship within four hours that typically cost an additional $4.99. Valentine's Day delivery is available and fees will be calculated at checkout.

Buy one dozen roses for $64.99 (opens in new tab)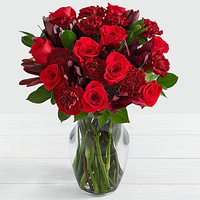 (opens in new tab)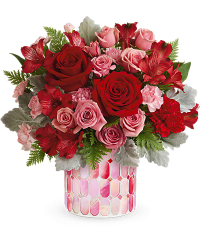 (opens in new tab)
Teleflora (opens in new tab)
Teleflora delivers fresh, affordable flowers from your local florist and offers next-day and same-day flower delivery for orders placed before 3 PM, depending on your location. You'll be charged an additional $10 on top of the standard delivery fee if you select Valentine's Day as your delivery date.

Buy one dozen roses for $49.99 (opens in new tab)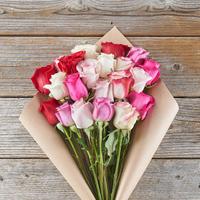 (opens in new tab)
Bouqs (opens in new tab)
Bouqs offers farm-fresh flowers that are cut fresh and shipped from a local farm partner. You can receive 20% off your first order when you sign up with your email, and right now, you can save 25% off sitewide when you use code BOUQSDAY at checkout. Valentine's Day delivery is available for no additional charge, but we recommend placing your order in advance to secure this date.

Buy one dozen roses for $59 (opens in new tab)
UK Valentine's Day sales
Valentine's Day flower delivery - UK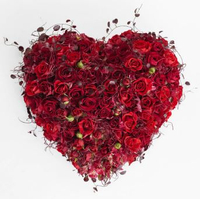 (opens in new tab)
Floom (opens in new tab)
Floom offers beautiful, unique floral arrangements, and if you're a first-time customer, you can receive free delivery on orders over £50. Floom offers same-day delivery for certain locations, and prices vary by postcode, so enter the recipient's address before browsing. You can select February 14 as your delivery date for the standard delivery fee of £6.99.

Roses starting at £55 (opens in new tab)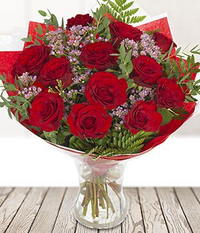 (opens in new tab)
eFlorist (opens in new tab)
This florist has you covered for multiple Valentine's Day delivery options. This includes everything from a single red rose, huge bouquets, or you can get chocolates, balloons, and more. eFlorist is currently offering up to £10 off plus free chocolates with every Valentine's Day bouquet. The delivery fee is £5.99 if you want to select February 14 as your delivery date.

Buy one dozen roses for £24.99 (opens in new tab)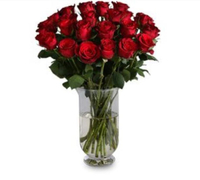 (opens in new tab)
Moonpig (opens in new tab)
This store has been a specialist of personalised birthday cards for years now in the UK, and it's continued to find success with its other gift options. You'll find tempting prices on flowers, gift sets, and more on the site and right now you can save 30% off when you buy two or more cards. Moonpig also includes Letterbox sets of flowers that can be posted conveniently through your door.

Rose bouquets starting at £22 (opens in new tab)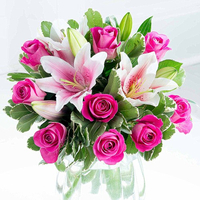 (opens in new tab)
Flying Flowers (opens in new tab)
This long-running florist boasts delivery of over 10 million bouquets delivered. So it's no surprise to see a great selection of Valentine-themed arrangements available in its vast collection. You can also pre-order flowers for Valentine's Day delivery on February 13, 14, and 15 and receive free next-day delivery.

Rose bouquets from £23 (opens in new tab)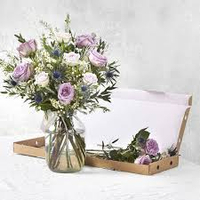 (opens in new tab)
Bloom & Wild (opens in new tab)
If there's one thing that makes Bloom & Wild stand out from most other online flower delivery services, it's the excellent selection of Letterbox options. That's right, specially selected flowers are carefully packaged in a box that'll fit through your letterbox. You can select February 14 as your delivery date, depending on the bouquet you select
.
Rose bouquets starting at £40 (opens in new tab)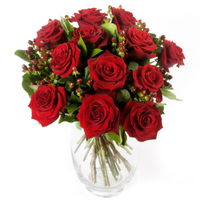 (opens in new tab)
Amazon (opens in new tab)
Last, but most certainly not least, there's always Amazon. The online mega-retailer has a strong selection of florist partners for a huge range of Valentine's Day flowers that can be ordered online and delivered on time. Amazon Prime members can benefit from super fast delivery, too, on select bouquets.

Buy one dozen roses for £31.99 (opens in new tab)