Qualcomm's LE Audio dongle dramatically reduces audio latency when gaming
Your next gaming earbuds could come with a dongle for source devices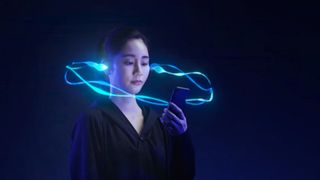 (Image credit: Qualcomm )
Wireless services and semiconductors giant Qualcomm knows how to facilitate a better Bluetooth experience and then get out of the way. And its latest idea is to bring the best and newest perks within Bluetooth 5.2, LE Audio, and Auracast to the source device you use for gaming.
Guy Campbell, Staff Manager and Product Marketing at Qualcomm, unveiled the new concept USB-dongle in London UK (June 21), to join the company's S3 Gen 2 Snapdragon Sound platform family. And this new member of the clan is optimized – as all S3 products are – for a specific use case. Here, it's all about getting ultra-low-lag audio in gaming.
What exactly can it do? Well, first we need to understand Snapdragon Sound, which Campbell calls "a coming together of Qualcomm's best technologies within a single product". So, it's a standard: if a product can pass Qualcomm's strict KPI testing, it may qualify for the Snapdragon Sound badge – but it's a big ask. Snapdragon Sound has been around for nearly three years and currently, around 100+ devices have actually made the cut.
Enter then, Qualcomm's dongle idea. This would level up any source device that can host USB audio with Snapdragon Sound. That could be a smartphone, car, console, laptop, PC, or even an in-flight aircraft entertainment system (such as Panasonic's latest Astrova OLED progeny) so that suddenly, it'll work with your LE Audio-enabled earbuds or wireless headset to deliver Auracast audio announcements and never-heard-til-now latency when gaming.
And that's a big deal, considering 58% of users surveyed by Qualcomm recently expressed a strong interest in hi-res audio streaming, 79% said lower audio lag in gaming would be a purchase driver for a new set of wireless earbuds, and 70% want more robust connectivity from their listening gear. Like to game on your smartphone? You're not alone; 61.5% of gamers use their regular phone more than twice a week to get their gaming fix, according to Qualcomm.
"All of this means we can't afford to ignore gamers", Campbell said. And he's right.
Qualcomm's new conceptual dongle is great for gamers, but also for salons, bars and waiting rooms
Simply by plugging a little dongle into the device you use to game (it could be the Nintendo Switch, playing any of the best Nintendo Switch games) you'll benefit from the lowest latency ever for gaming: <20ms. For clarity, this dongle-specific figure is good. With classic gaming Sink Bluetooth, you're likely getting a lag of 80 miliseconds, which can be reduced to 48ms with LE Gaming. Now, Qualcomm's taken its own Snapdragon Sound and harnessed the benefits of LE Audio to drive latency right down – it's never been this low before. Less than 20? That is quick.
You also get higher-resolution audio up to 24bit/96kHz thanks to aptX Adaptive (so not lossless, but not highly destructive either), and a voice back-channel for in-game chat that doesn't affect the quality of your game's actual audio. Finally, the wireless connection can adapt (the clue's in the name) so that if you move away from your console to get a coffee, say, that rock-solid connection at range is prioritized over latency.
But it's not all about gaming. Qualcomm's conceptual dongle can give Auracast transmission capabilities to source devices – and that is also huge. It means your laptop can stream audio to multiple earbuds at different volume levels. Own a sports bar, salon, or dental surgery? Grab your laptop: you've now got Auracast audio broadcasting capabilities for different screens in your business!
Why is this excellent-sounding dongle only conceptual at this stage? Qualcomm doesn't actually make the finished article. As mentioned at the top of this piece, Qualcomm's intention is to make something possible and then get the heck out of dodge. The company does make reference products to prove the mettle of its tech. I tried a small, unbranded dongle no bigger than half an inch square. While playing piano on my iPhone, there was a practically imperceptible lag between my pressing the on-screen keys in a specific order and hearing Chopsticks. Remove the dongle and it was back to the agonizing wait for a tone after hitting a key. It was genuinely surprising to be able to note the difference.
Again, the actual dongle I tried will never come to market. What may well happen relatively soon (and I hope it does) is that this small component will be built into the case of a set of earbuds – think LG Tone Free T90Q or Bowers & Wilkins Pi7 S2, both of which currently offer an audio retransmission feature from their respective charging cases – allowing said case to be plugged into an in-flight entertainment system via USB-C so I can get Bluetooth LE audio on my earbuds. Or, a branded dongle of similar proportions may be sold alongside a set of the best gaming earbuds as an in-box accessory, to level up your source gear.
Qualcomm says it is in talks with various manufacturers now. I can't wait.
Sign up for Black Friday email alerts!
Get the hottest deals available in your inbox plus news, reviews, opinion, analysis and more from the TechRadar team.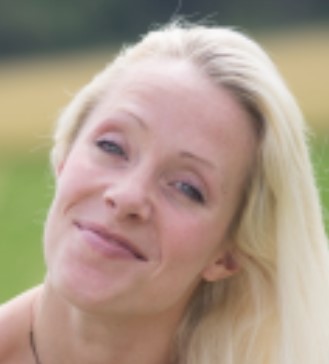 Senior Audio Staff Writer
Becky is a senior staff writer at TechRadar (which she has been assured refers to expertise rather than age) focusing on all things audio. Before joining the team, she spent three years at What Hi-Fi? testing and reviewing everything from wallet-friendly wireless earbuds to huge high-end sound systems. Prior to gaining her MA in Journalism in 2018, Becky freelanced as an arts critic alongside a 22-year career as a professional dancer and aerialist – any love of dance starts with a love of music. Becky has previously contributed to Stuff, FourFourTwo and The Stage. When not writing, she can still be found throwing shapes in a dance studio, these days with varying degrees of success.