Not that long ago that PS4 bundle deals were easy to find, with plenty of stores offering up high-value PlayStation gaming packages. Recently, though, they've become less available. Nonetheless, we've searched the internet to make sure you get the best PS4 deal for your requirements.
Nonetheless, no matter what console you are looking to buy, a bundle is a smart way to go as you frequently get more bang for your buck, with extra games and accessories thrown in. Bundles also often come in special, limited edition designs, perfect if you are a fan of a particular game.
To make the task of finding the best PS4 bundle deal easier, we've done the legwork to find the best bundle deals and rounded them up here in one place for you. Below you will find the lowest prices for PS4 Slim and PS4 Pro consoles bundled with extra games and hardware, as well as some of those limited edition designs. You will find the best standalone console prices as well in case you don't see a bundle to your liking.
(Looking to buy in the UK or Australia instead? You'll want to take a look at our UK page page or Australian page then.)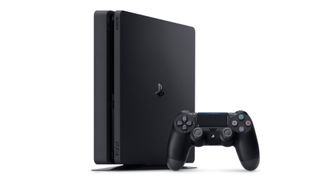 The best PS4 deals
Slimmer, quieter, smaller
The new PS4 Slim models are out now for around $300 (for the 500GB version) and have replaced the original PS4 on production lines. The console itself is smaller, lighter, more power efficient, and generally much cheaper than the older PS4, so you're not paying extra for the refined tech. If you're paying $300, ideally, you should expect to get at least one game too. Do bear that in mind before buying a console on its own at that price as there's probably a better option for you — most likely on this page!
The best PS4 bundles
You'll often find that the most attractive way to buy a console is as part of a bundle with extra hardware or extra games. These are the best PS4 bundle deals currently available in the USA.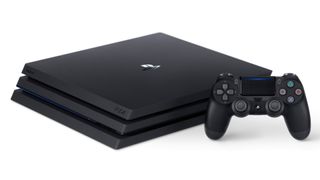 The best PS4 Pro deals this week:
Are you ready for 4K gaming and Netflix?
Essentially, the PS4 Pro is an upgrade of the current PS4, rather than a next-gen console. The keywords to take in from the PS4 Pro are 4K and HDR. The new machine will allow game developers to include 4K resolution and High Dynamic Range options in their games, so expect the likes of Uncharted 4, Call of Duty: Infinite Warfare, Days Gone, Horizon: Zero Dawn, and more to look even better on a HDR-enabled 4K TV. You'll also be able to stream 4K content from Netflix and Amazon.
If you're buying a PS4, you'll probably need a cheap PlayStation Plus deal too. PlayStation Plus (aka PS Plus or PS+) allows you to play PS4 games online, along with access to the Instant Game Collection, a bunch of free games for PS4, PS3, and Vita each month. The default price for a year is $60. We've shopped around for you though and found a range of prices in our PlayStation Plus deals guide.
Need an extra cheap PS4 controller? Don't forget to check our Best DualShock 4 deals. Or maybe you want a PlayStation VR bundle? We've found real VR deals too. Or do you need a PlayStation headset? Check out the deals below.
Or, if you'd like to take a look at team green, check out the latest Xbox One bundles.