2019 has only just begun, but that means PS4 prices, deals and bundles have an early chance to shine in the January sales. Not that we have to wait for an excuse to dig out the best PS4 deals available in the US though. This is what we do all year round and you'll find the latest PS4 bundles right here.
If you already have a regular PS4 though, or are thinking of picking up your first one, we imagine you've also been eyeing up those PS4 Pro prices And we don't blame you as Sony's ridiculously strong lineup of exclusive games, and plenty of third-party ones, look absolutely gorgeous with the power of Ultra HD 4K and HDR behind them, providing you have a compatible TV that is. Speaking of which, maybe you're looking for a cheap TV too?
On this page you'll find prices for the PS4 Slim (the older, chunkier PS4 has been discontinued now and the prices are usually more than the Slim) and the 4K beast that is the PS4 Pro. We'll keep an eye out for the best prices for the consoles on their own in our price comparison charts along with highlighting the cheapest PS4/PS4 Pro bundles that comes with extras like discounted (or free) games, controllers and accessories. Getting the best bang for your buck, is totally our thing here at TechRadar after all.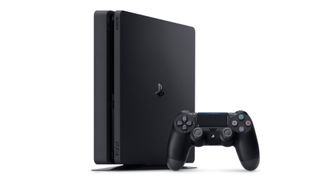 The best PS4 deals
The PS4 Slim is incredibly cheap nowadays and we've got the latest prices from the biggest retailers directly below. It's certainly worth scrolling a little further though and checking out the PS4 Pro deals too as you might not have to spend as much more than you think for the 4K console instead.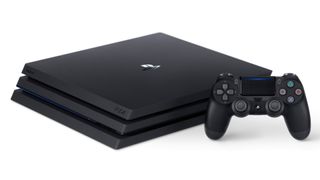 The best PS4 Pro deals
Ready for the ultimate in 4K PlayStation gaming? Then you'll be wanting to check out the cheapest PS4 Pro prices in the land.
If you're buying a PS4, you'll probably need a cheap PlayStation Plus deal too. PlayStation Plus (aka PS Plus or PS+) allows you to play PS4 games online, along with access to the Instant Game Collection, a bunch of free games for PS4, PS3, and Vita each month. The default price for a year is $60. We've shopped around for you though and found a range of prices in our PlayStation Plus deals guide.
More PS4 prices:
If nothing takes your fancy from the PS4 prices shown above, here's a selection of retailers that regularly stock the PS4 and PS4 Pro if you'd like to browse their stock directly.
Need an extra cheap PS4 controller? Don't forget to check our cheap PS4 controller prices. Or maybe you want a PlayStation VR bundle?
Or, if you'd like to take a look at team green, check out the latest Xbox One bundles.