We're warming up for silly season which means the very best PS4 prices of the year are just around the corner as we get close to the Black Friday and Cyber Monday deals. Not that we have to wait for an excuse to dig out the best PS4 deals available in the US though. This is what we do all year round and you'll find the latest PS4 bundles right here.
If you already have a regular PS4 though, or are thinking of picking up your first one, we imagine you've also been eyeing up those PS4 Pro prices And we don't blame you as Sony's ridiculously strong lineup of exclusive games, and plenty of third-party ones, look absolutely gorgeous with the power of Ultra HD 4K and HDR behind them, providing you have a compatible TV that is. Speaking of which, maybe you're looking for a cheap TV too?
On this page you'll find prices for the PS4 Slim (the older, chunkier PS4 has been discontinued now and the prices are usually more than the Slim) and the 4K beast that is the PS4 Pro. We'll keep an eye out for the best prices for the consoles on their own in our price comparison charts along with highlighting the cheapest PS4/PS4 Pro bundles that comes with extras like discounted (or free) games, controllers and accessories. Getting the best bang for your buck, is totally our thing here at TechRadar after all.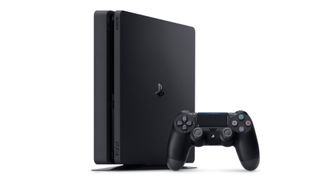 The best PS4 deals
The PS4 Slim is incredibly cheap nowadays and we've got the latest prices from the biggest retailers directly below. It's certainly worth scrolling a little further though and checking out the PS4 Pro deals too as you might not have to spend as much more than you think for the 4K console instead.
PS4 Slim 1TB Console | $299.99 at Walmart
The 1TB PS4 is a must-buy at the right price compared to the standard 500GB version. So many games now have a minimum 50GB mandatory install so the larger capacity is super handy if you have decent-sized game collection.
View Deal
1TB PS4 Slim Days of Play Limited Edition Console | $351.95 at Walmart
We've seen prices go way higher than this for this limited edition blue console with gold symbols. If you like the look of it, we really wouldn't hang about for too long trying to decide as this could rocket back up to $500 in the blink of an eye.
View Deal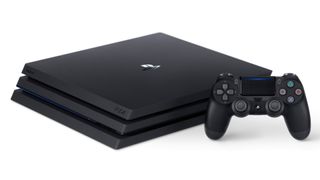 The best PS4 Pro deals
Ready for the ultimate in 4K PlayStation gaming? Then you'll be wanting to check out the cheapest PS4 Pro prices in the land.
PS4 Pro | Red Dead Redemption 2 | $399 at Walmart
Finally! A PS4 Pro bundle worth looking at. The PS4 Pro has been sold out at regular price for a few months now in the US, so this is a real money saver. You're basically getting Red Dead Redemption 2 bundled in for free with this deal. This bundle will be released October 26th.
View Deal
If you're buying a PS4, you'll probably need a cheap PlayStation Plus deal too. PlayStation Plus (aka PS Plus or PS+) allows you to play PS4 games online, along with access to the Instant Game Collection, a bunch of free games for PS4, PS3, and Vita each month. The default price for a year is $60. We've shopped around for you though and found a range of prices in our PlayStation Plus deals guide.
More PS4 prices:
If nothing takes your fancy from the PS4 prices shown above, here's a selection of retailers that regularly stock the PS4 and PS4 Pro if you'd like to browse their stock directly.
Need an extra cheap PS4 controller? Don't forget to check our cheap PS4 controller prices. Or maybe you want a PlayStation VR bundle?
Or, if you'd like to take a look at team green, check out the latest Xbox One bundles.