The Nvidia RTX 4060 Ti is easily one of the most anticipated graphics card launches of the year, and if rumors are right, we won't have too much longer to wait for it.
Team Green's premier midrange GPU, the RTX 4060 Ti follows up the Nvidia GeForce RTX 3060 Ti, which we declared "the best graphics card for most people" when it launched in December 2020, and now, just over two years later, Nvidia's first real midrange Lovelace GPU has a lot to live up to in terms of hype.
As most of us struggle with the ongoing cost of living crisis, not to mention the rest of the world, getting an affordable graphics card has been all but impossible for the past few years. With the launch of the Nvidia GeForce RTX 4070 in April 2023, gamers everywhere at least had something to try to buy that was under $600 in the US, the first card of this exorbitantly priced generation to come in below that figure.
But $600 is still an awful lot of money for a graphics card, and sales of the RTX 4070 have reportedly been somewhat slow, probably given its pricing and the fact that a lot of people are probably holding out for the release of the RTX 4060 Ti to see if it's worth spending the extra cash before making the investment.
Meanwhile, AMD is rumored to be preparing a midrange GPU of its own around the same time, setting up a potential battle on launch day between the first two midrange cards to land this generation. Naturally, gamers everywhere are going to want to dig into the details ahead of time to see which card they should set up camp on when they launch, as we suspect these cards in particular are going to absolutely fly off the shelves. For the RTX 4060 Ti, we have you covered with everything we know about Nvidia's next major GPU release.
Nvidia RTX 4060 Ti: Cut to the chase
What is it? Nvidia's next midrange GPU
How much does it cost? Likely $399 (about £399, AU$540) or higher for Founders Edition
When can I get it? Expected to launch on May 24, 2023
Nvidia RTX 4060 Ti: Price
There isn't a whole lot we know about the RTX 4060 Ti, given Nvidia's typically tight-lipped marketing team likes to keep things under wraps until the very last second.
However, given the pricing we've seen for the rest of Nvidia's GPU lineup, we are expecting that the RTX 4060 Ti will likely launch at the same MSRP as the RTX 3060 Ti in the best case. Unfortunately, there have been reports that the card may launch at $449 (about £360, AU$670), which would be a $50 increase over the RTX 3060 Ti's MSRP of $399 (about £320, AU$600). There is also some confusion on this point, since the RTX 4060 Ti might have more than one memory variant, which could account for an increased price point.
Of course, that's assuming Nvidia hasn't been listening to gamers and has decided to keep the price of what might be its most popular GPU of this generation the same as its predecessor. Nvidia isn't exactly known for deflating the price of its GPUs, so $399 should really be taken as the floor for this card.
Nvidia RTX 4060 Ti: Release date
Nvidia's next-gen midrange GPU is likely going to launch sometime near the end of May 2023, with May 24 being the launch date that is being widely reported. Nvidia itself hasn't said anything, so there's no way to know for sure until the company makes an official announcement.
That said, it's been more than two years since the RTX 3060 Ti launched, and with the RTX 4070 already on the market, the typical release cadence points to a release in the next few weeks.
Nvidia RTX 4060 Ti: Specs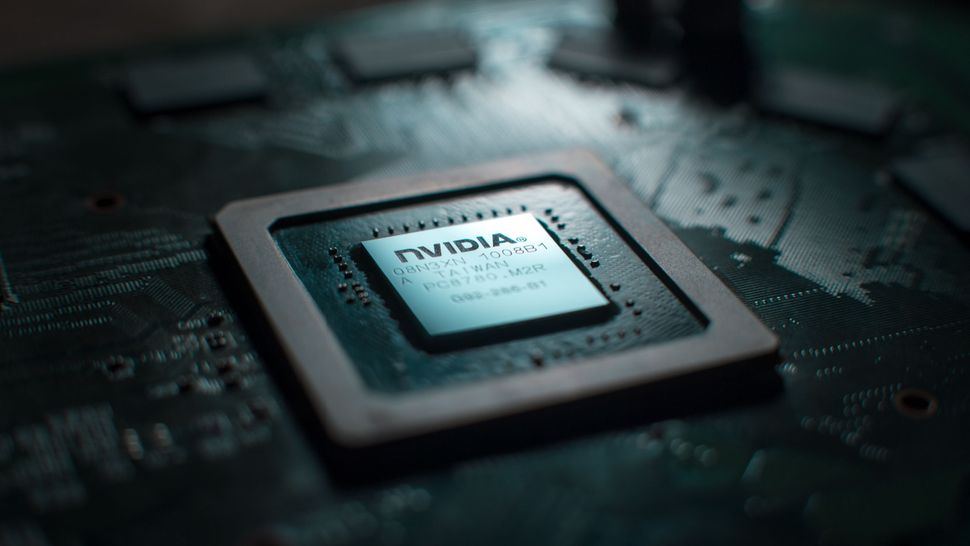 In terms of specs, there's not a whole lot that we can say for sure, but it looks like there might actually be two variants of the RTX 4060 Ti released over the next two months.
The first is rumored to be an 8GB VRAM variant that is expected to launch by the end of May, while another 16GB VRAM variant could land about a month or so later, in July 2023.
Both cards are expected to have a 128-bit memory bus, which is half what the RTX 3060 Ti offered. The 8GB VRAM variant is expected to feature GDDR6 memory modules at higher memory clock speeds than the RTX 3060 Ti, so it should have a higher effective memory speed of about 18 Gbps compared to 14Gbps for the RTX 3060 Ti.
But, because of the RTX 4060 Ti's much smaller bus, it's expected that the memory bandwidth will be much lower than the RTX 3060 Ti's, or 288 GB/s compared to the RTX 3060 Ti's 448 GB/s.
The RTX 4060 Ti is also expected to have fewer streaming multiprocessors (SMs) which are the core architectural block in the GPU. Each SM in an Nvidia GPU since the move to Nvidia Ampere architecture features 128 CUDA cores, four Tensor cores, and one ray tracing core, so, generally speaking, the more SMs you have, the better.
The RTX 4060 Ti is expected to have 32 SMs for a total of 4,352 CUDA, 128 Tensor, and 32 ray tracing cores, compared to the RTX 3060 Ti's 38 SMs with 4,864 CUDA, 152 Tensor, and 38 ray tracing cores.
Now, it looks like a downgrade in terms of raw core counts, but this is next-generation hardware, and the RTX 4060 Ti's AD106 GPU is being produced using TSMC's 5nm process, compared to the RTX 3060 Ti's GA104 GPU, which was an 8nm Samsung chip. This means that even though there are fewer physical cores to work with, the RTX 4060 Ti should significantly outperform the RTX 3060 Ti on this difference alone.
Nvidia RTX 4060 Ti: Performance
How much the RTX 4060 Ti outperforms the RTX 3060 Ti remains to be seen, of course. There are some real reasons to worry though, especially given the limited memory bandwidth.
In terms of VRAM pool, 8GB GDDR6 isn't great, at least for anything beyond 1080p, and while the RTX 3060 Ti also has 8GB GDDR6 VRAM, the roughly 70% larger memory bandwidth means a lot more texture data can be pushed through the GPU. So, even though the RTX 3060 Ti is ostensibly a 1080p graphics card, it can still pretty confidently play at 1440p with the right settings, since the largest bottleneck for higher resolution gaming is the physical size of the texture files that need to be loaded into memory for the various lighting, color, and rasterization processes to operate on.
An 8GB card with a large bus means bigger chunks can be loaded into the GPU to be worked on at a time, so the GPU can finish rendering a frame faster, improving a game's fps. A smaller bus, by contrast, means that the GPU is working with smaller bites (or bytes, if you prefer) of a texture, which is just going to slow the process down.
Now memory bandwidth is just one factor at play in the resulting framerate, so it's not like half the memory bus is going to directly lead to a halving of your fps, especially with significantly faster and more mature CUDA, Tensor, and ray tracing cores going to work on a given frame.
But from what we've seen of Nvidia Lovelace architecture so far, its core architecture isn't twice as fast as the previous generation's, so we don't expect the RTX 4060 Ti 8GB variant to make up the difference entirely, so it's performance likely won't produce the kinds of gen-on-gen gains that we saw with the Nvidia GeForce RTX 4090 or Nvidia GeForce RTX 4070 Ti.
How a potential 16GB VRAM variant manages is also an open question. The extra VRAM would make the memory bandwidth a non-issue, so if you're looking for 1440p gaming, an RTX 4060 Ti 16GB card might be the one you'll want to wait for. If you're just looking to upgrade your 1080p gaming experience though, the RTX 4060 Ti 8GB should be more than enough for your needs.
Nvidia RTX 4060 Ti: What to expect
Altogether, we should expect at least one RTX 4060 Ti to drop near the end of May 2023 for roughly $400, if not higher. If it's an 8GB card, we don't expect that it would be particularly good for anything beyond 1080p gaming, though it should be the best graphics card for full HD gaming in terms of performance.
If there is a second RTX 4060 Ti variant with 16GB VRAM, then this card should retail for a bit of a premium, with its improved memory performance enough to make it one of the best 1440p graphics cards on the market, especially for the price, given that the RTX 4070, the cheapest 1440p card of this generation, starts at $599.
A lot of this is rumor and educated speculation on our part though, since nothing is official yet, but we'll keep you posted on everything we hear about the Nvidia RTX 4060 Ti as we hear it.