Sony Xperia 1 IV launch live blog: catch up on the new camera phone's debut
It was joined by the Xperia 10 IV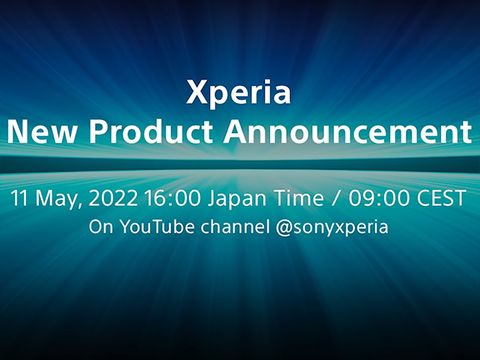 (Image: © Sony)
Today is the day: the Sony Xperia 1 IV launched at a live-streamed launch event, and it gave us a ook at Sony's fourth-gen Android phone juggernaut, ahead of its imminent release (well, in the UK, though in the US you're waiting until September).
This is a big day for Xperia fans, as well as photographers, videographers and gamers, as the new phone - as well as its Xperia 10 IV sibling - is designed for people who love to make or enjoy different types of media.
The launch event kicked off at 3am ET / 8am BST / 5pm ACT - that was actually midnight on the US West Coast, so while there were a few night owls from the States watching this live stream, the event was mainly focused on European and Asian markets.
The star of the show was the aforementioned Sony Xperia 1 IV, which you can read all about here, though it's not a huge change from the Xperia 1 III (and is a lot pricier).
You can find a guide on how to watch the Sony Xperia 1 IV live stream by clicking here, but for all the key beats, you can catch up using our live blog below.
And if you're a fan of tech, you should know that Google IO takes place later today too, kicking off 10 hours after the Sony event.
Refresh
Why did Sony choose to host the Xperia 1 IV launch so early!? Right now it's 6am where I am, which is just too early to think straight.
Thankfully I made notes yesterday about what to focus each of these posts on, so I'm not having to totally make stuff up off the top of my head.
So what do we expect from the Sony Xperia 1 IV launch? Well, the main thing we're expecting is… the Xperia 1 IV.
This is the company's top-end phone that'll likely cost over $1,000 / £1,000 / equivalent. It'll likely have a mid-sized 4K screen, three rear cameras, a top-end chipset and a side-mounted fingerprint scanner.
These phones generally don't have huge upgrades each time, but slight tweaks.
We're particularly fond of the modes for photography and videography - Sony takes lots of the tech from its Alpha cameras and adds them here, and also lets you plug in the phone to one of those cameras as a secondary monitor.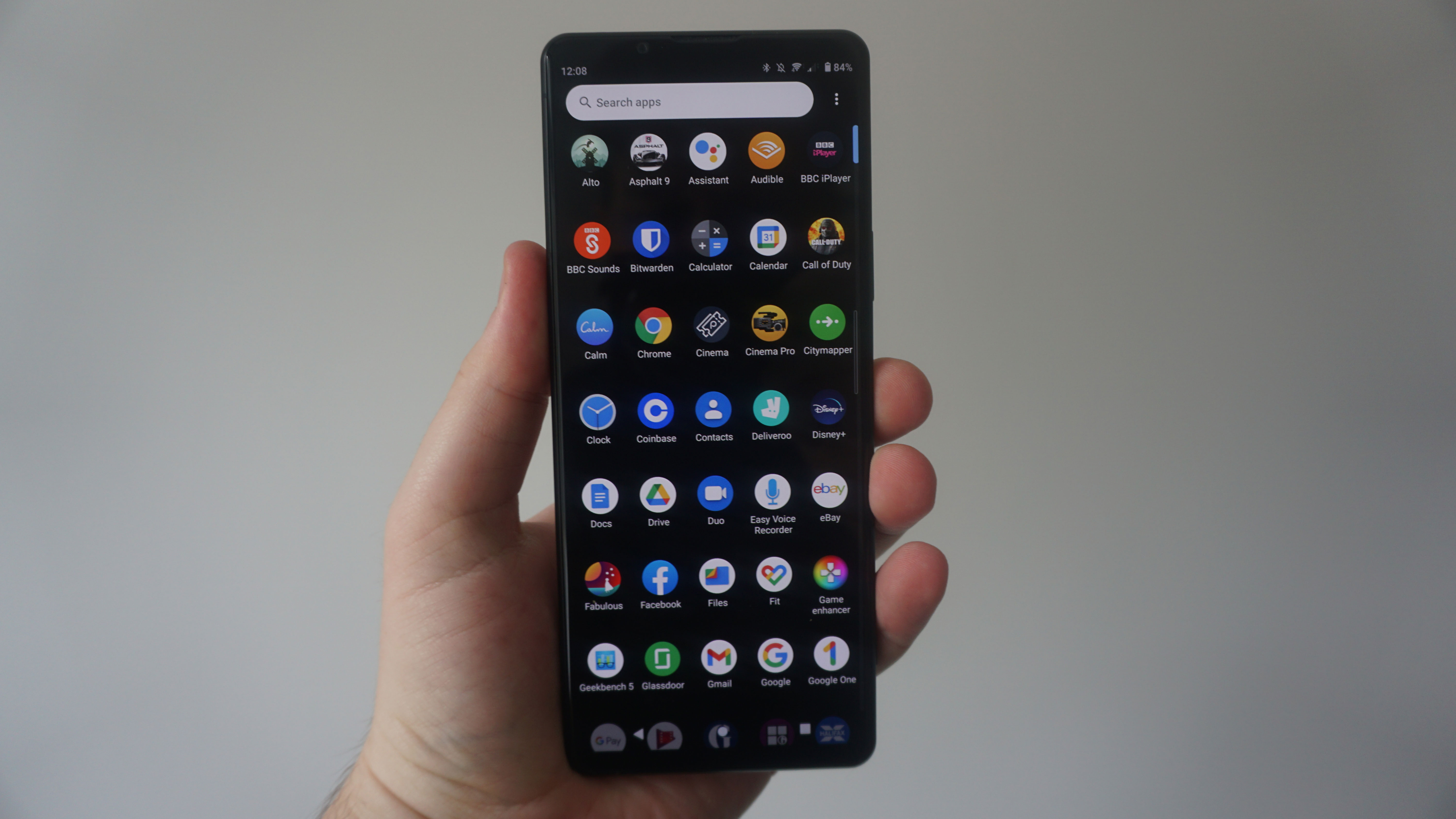 Sony's previous phones haven't often had giant spec increases between them - I first tested the Xperia 1 and it doesn't feel that different to the Xperia 1 III.
So don't expect the Xperia 1 IV to feature any wild improvements. We won't see three 108MP rear cameras or an 8K display or a stylus or anything like that, probably at least.
Instead, expect a few tweaks and upgrades. Perhaps we'll see some changes to the way the camera app, or a few minor upgrades in the display and processor areas.
We probably won't see the Xperia 1 IV on its own though, as its predecessors have come with siblings: the Xperia 5 and Xperia 10.
The Xperia 5 IV would be similar to the 1 IV, with many of the same specs, but with a smaller screen and a slightly lower price.
Then the Xperia 10 IV would be a budget version of it, with a much lower price and reduced specs too. While the Xperia 1 series is designed for content creators, the 10 phones are for people who just want to enjoy streaming that content.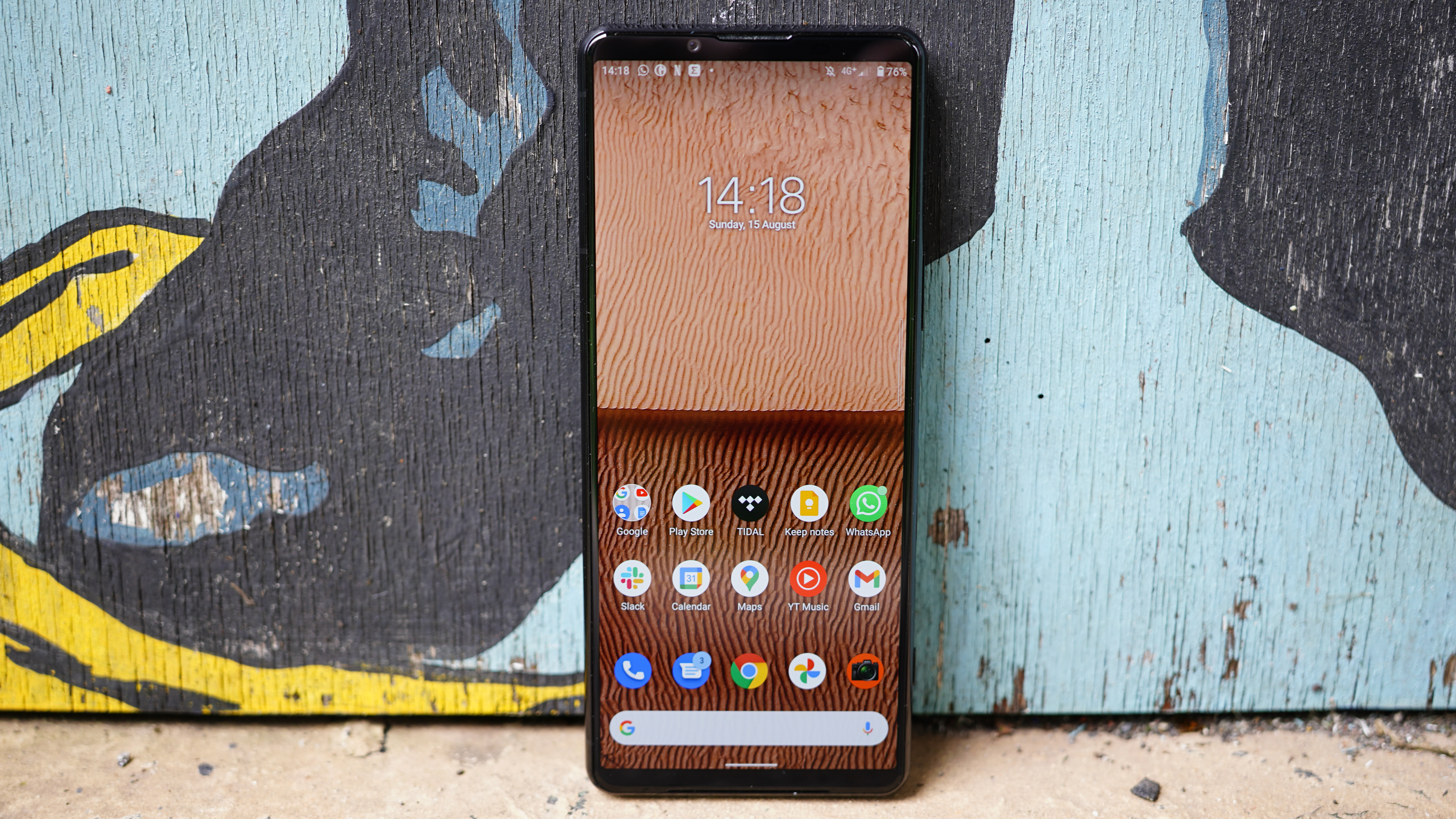 Like the Xperia 1 alternatives, the Xperia 5 and 10 phones don't usually bring big feature jumps between generations, but hopefully what's new with the Xperia 1 IV, will also be passed down to these handsets, at least to a certain degree.
So could anything else arrive?
Well, we've been hearing some rumors about the Sony WH-1000XM5 recently - these would be the newest entries in the brand's top-end range of cans. So maybe they'll show up too, though Sony generally keeps its mobile division separate to its other ones (with the notable exception of its camera range).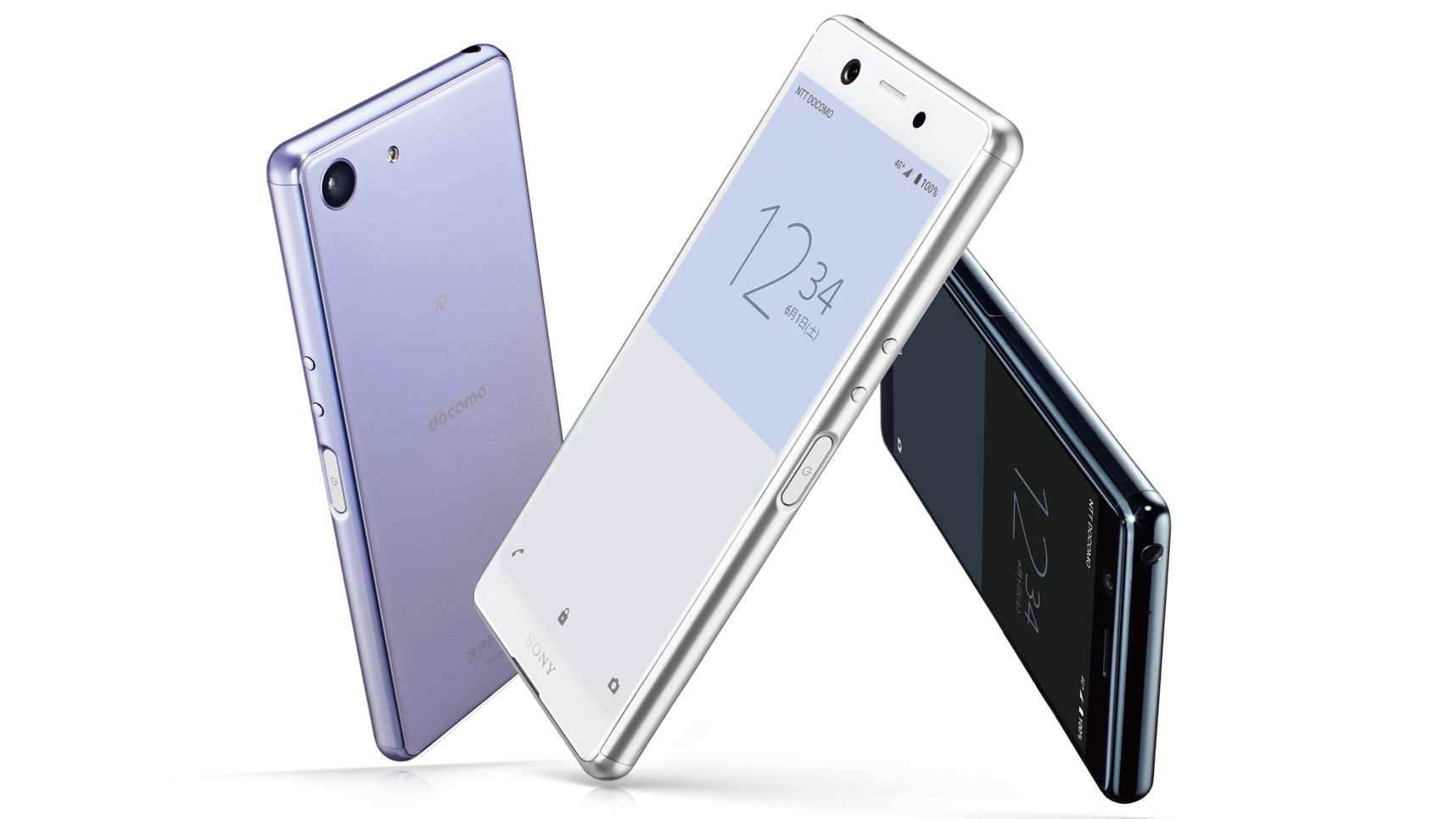 I'd love to see a Sony Xperia Ace phone.
These are compact mobiles that Sony only sells in Japan, and they're generally mid-range or budget devices. But given the drought of good small phones selling in other phone markets, I'd like to see one come west.
There are only 20 minutes to go until the event kicks off - it's probably time to make a quick breakfast and coffee!
Does someone mind contacting Sony HQ and asking them to postpone the launch by about 15 minutes? My breakfast grilled cheese is taking ages to cook...
Sony has basically confirmed what phone is coming, saying 'the next ONE is coming' in the live stream's chat.
The YouTube premiere has kicked off... to turn into a two-minute timer.
Now it's started properly.
Sony is talking about a movie or TV show that was shot using the Sony Xperia 1 Pro, we missed the name but lots of people are dressed like cowboys?
Oh, and apparently the brand is looking to use zero packaging by 2050, and the upcoming Xperia phone launched soon will have '50% less packaging than before'.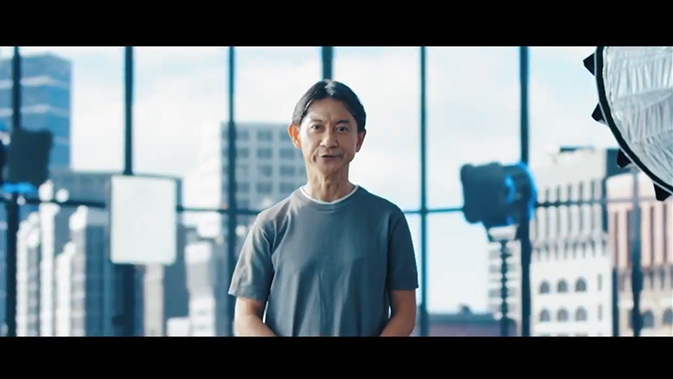 Sony is making a song and dance about how its phones are designed for creatives, both in the imaging and audio spaces.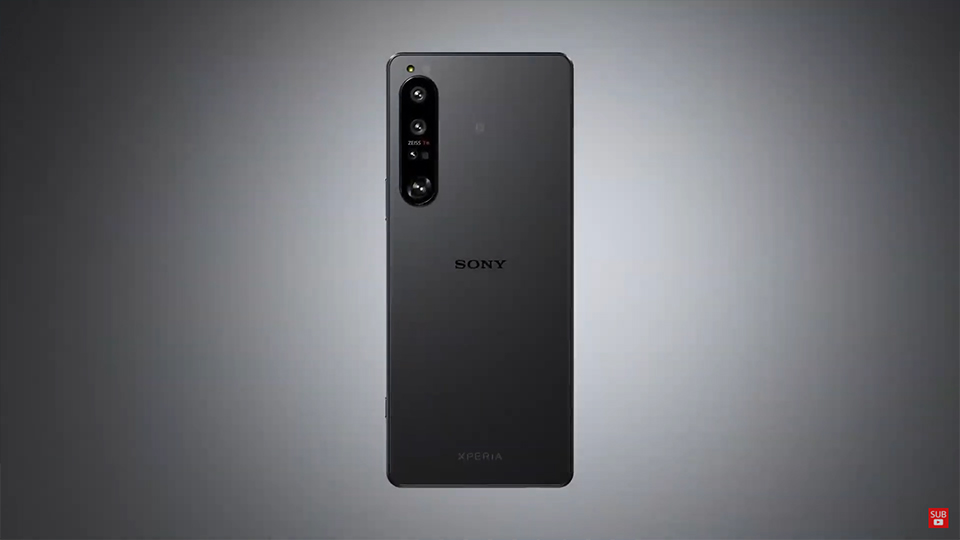 And here it is, the Sony Xperia 1 IV. Looks... familiar.
Sony is jumping straight into the testimonials with creators who use the Xperia 1 IV... without telling us what's new with the thing?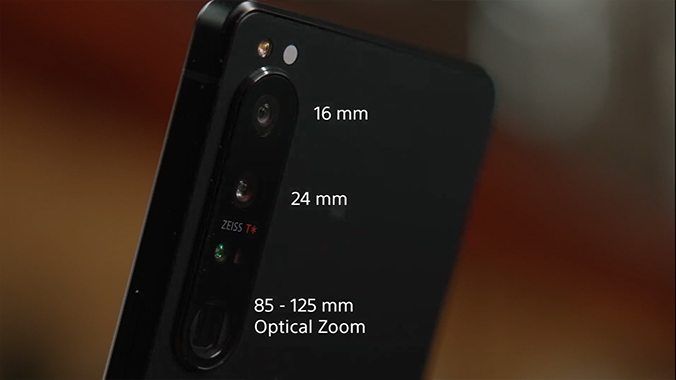 We've heard about the cameras - also, apparently each supports 4K 120fps video recording.
They've also mentioned that this third lens supports continuous optical zoom - we're expecting moving parts in the phone then to support this.
We're seeing lots of examples of burst shot, so you press the button once and it takes loads of snaps - this should be useful for action shots, or portraits of annoying twitchy people.
Crickey they're speeding through the other camera features.
Most of them are familiar to Xperia fans - you can plug in the phone to an Alpha camera and use it as an external monitor.
Apparently the front-facing camera is new though, with a bigger sensor for better low-light performance.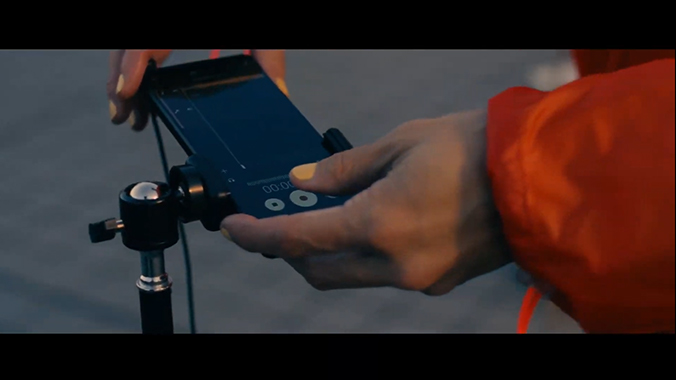 Apparently there's a new mode here for audio recording, and we heard a sample of a singer using it to capture her voice for a song.
Sony has said it was designed alongside Sony Music's engineers to get it just right.
Good news, wired headphone fans: the 3.5mm headphone jack is still here.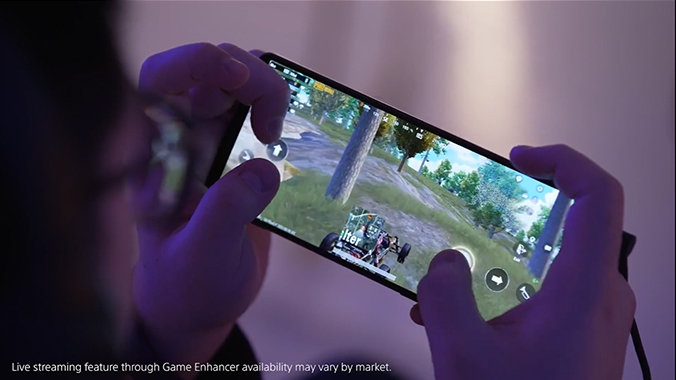 Now we're hearing about how you can live stream your mobile games straight from the phone's built-in game enhancer app, and see or hide comments, send video straight to streaming apps and remap your controls.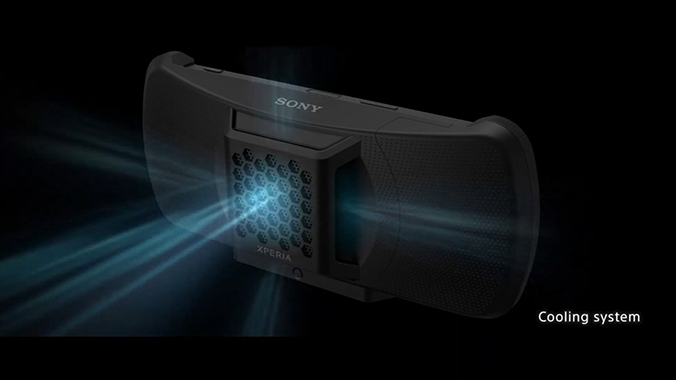 Oh, interesting - Sony is apparently making gaming peripherals for the Xperia 1 IV that will launch later in the year.
We've also just heard that the phone will use the top-end Snapdragon 8 Gen 1 chipset, something we really could have predicted.
As with every time a phone brand announces that they're using this chip, we're hearing some from Qualcomm describe why this is a good component.
There's a 5,000mAh battery too, though the charging speed wasn't mentioned. And Sony has mentioned that it's got 5G, but we kinda expected that too given the last few were.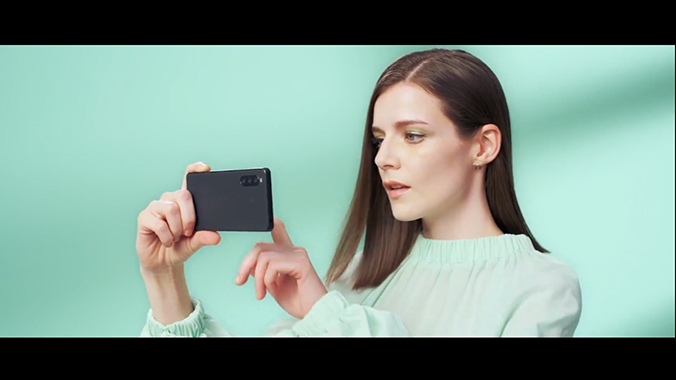 We've also seen the Sony Xperia 10 IV, the lightest 5G phone ever apparently, despite its 5,000mAh battery.
This is nice and small with a 6-inch screen, which has the Xperia 1's 21:9 aspect ratio but not its (presumably) 4K display.
It comes in mint, lavender, white and black, and honestly we prefer these options to the Xperia 1 IV's.
Okay, the event is over. That was quick, which was nice - no use wasting time.
Unfortunately it was quick because Sony was quite light on actual details about its new phones. Let's take a look at what we didn't hear about:
Display
Camera sensors
Charging speed
Software
And why? Well, we'd imagine nothing's changed here from the Xperia 1 III. So, our prediction is:
Display: 6.5-inch 4K
Camera sensors: 12MP + 12MP + 12MP + depth
Charging speed: 30W
Software: stock Android
Now that the event's over, we're going to take a really quick break, and will then come back to you with some thoughts and analysis on the phone.
(Oh, and if you're in the US, it's somewhere between half midnight and half 3am for you - the event has wrapped, get some sleep! This live blog will still be around in the morning).
Perhaps one of the most surprising things from the event isn't what Sony announced, but what it didn't: where's the Xperia 5 IV?
The Xperia 5 series was the only one of Sony's global phones that didn't get a successor today, and we've got two options of why.
Firstly, it's possible that Sony simply isn't planning to do a Mark-4 version of its middle phone, and there are loads of reasons why, including the ongoing component shortage or possibly just a lack of buyer interest.
Secondly, maybe Sony has just delayed the Xperia 5 IV - remember that the original Xperia 5 came about six months after the first Xperia 1, and the Mark-3 version of the middle phone only went on sale in some countries a few short months ago. So perhaps Sony is looking to stagger these devices like in 2019.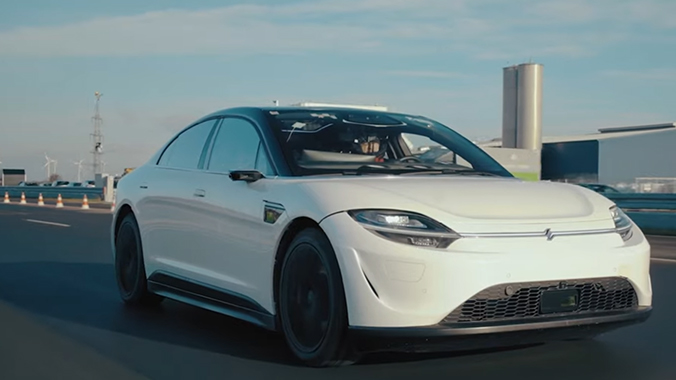 We got a hint at a Sony Car too, by the way, though it was basically just this image.
We didn't mention prices... but they have been provided.
We're going to give you a few minutes to guess, before we share the answer. But they're... really something.
Now it's time for your answer:
The Sony Xperia 1 IV will cost $1,599 / £1,299 (Sony doesn't sell these phones in Australia). The Sony Xperia 10 IV will cost £429 in the UK but we don't have a US price just yet.
That's an expensive phone (for the 1, of course).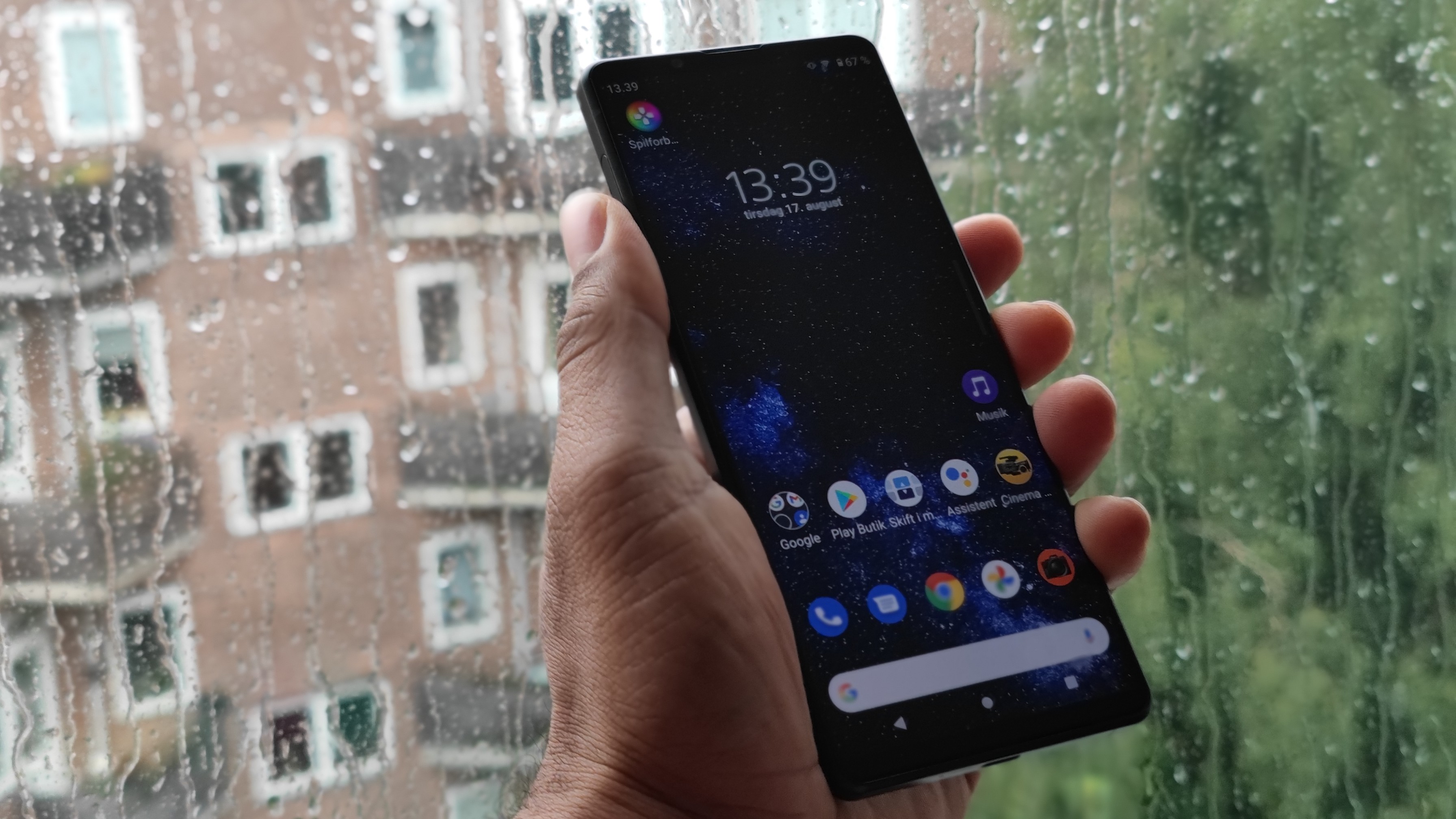 For some context the Sony Xperia 1 III (pictured above) cost $1,299 / £1,199, which was still expensive then. So the new phone is $300 or £100 more expensive than its predecessor, and we're not sure how justified this price jump is.
The continuous optical zoom is quite an exciting feature.
For casual phone users, it sounds like ultra-wide cameras are super popular, which is why budget and mid-range handsets keep using them despite eschewing zoom lenses. But for photographers, there's nothing quite like a telephoto or periscope lens to close the distance.
This lets you reframe a shot to make it as artistic as possible, or close the distance when you wouldn't normally be able to (like taking a picture of a distant landmark, or of an animal that'd run away).
Usually, phones zoom using digital zoom, which basically just crops an image and makes it bigger, which quickly results in pixellated or noisy images. Optical zoom removes this as an issue, since you're naturally zooming in at that distance.
As someone who doesn't really watch games streams, I don't know how many people watch mobile game livestreamers, but presumably there was enough interest to get Sony to make the feature in the first place.
That said, given that the only two really competitive mobile games are PUBG Mobile and Call of Duty Mobile (in the west at least; there are loads more in other regions), we'll probably see these audiences benefit most.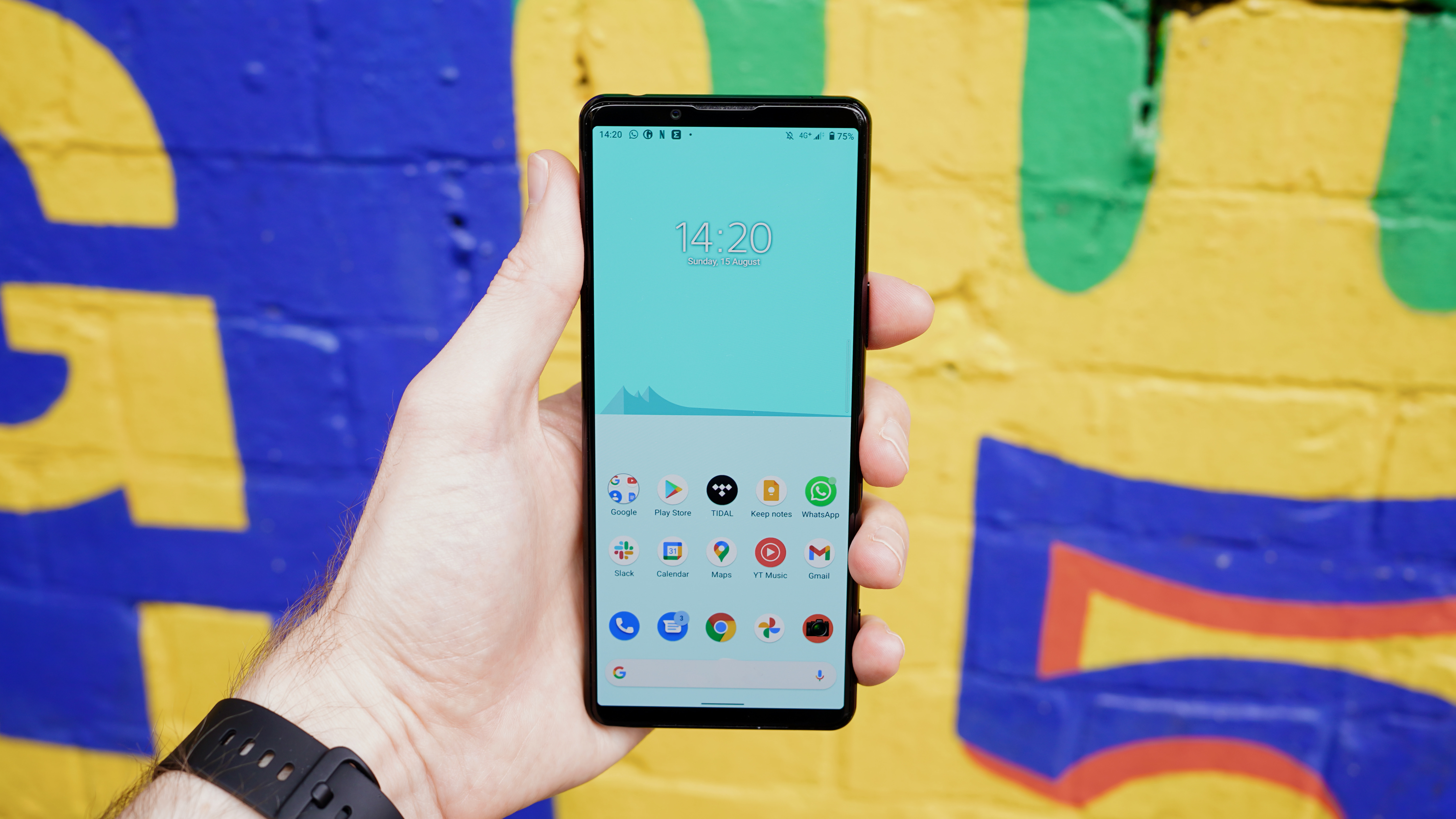 We've written up a longer look into why there might not be a Sony Xperia 5 IV that you can read by clicking here.
We've got three key theories: two look into reasons that Sony could have cancelled the device, and the other explores the possibility that it actually hasn't.
Of the Sony Xperia phones I've tested, I think the Xperia 5 members are my favorite. They're easier to hold in your hand, cost a little less and, from my experience at least, are just as great for performance and photography.
Sure, they don't have 4K displays, but I don't really care about viewing 4K, so that doesn't matter. And the displays are a little smaller, but that fact can easily be offset by simply holding the phone closer to my face.
So I hope that the Sony Xperia 5 IV has been delayed, not cancelled, but only time will tell.
Today is a bit of a bonkers day for phone launches. Not only is Sony happening today, but Google IO 2022 takes place later.
We'll likely see Android 13 debuted here, and there's a chance the Pixel 6a and Pixel Watch will show up too, though we're not too sure about that.
You can follow along with our Google IO live blog, which we've already kicked off, for all the details.
We have yet to test out the new Sony phones - I really wish we could bring you some first impressions straight away, but we'll have to wait for those.
Personally, I'm really keen to test the Xperia 1 IV - camera phones are always great fun to test, when you can take them on day trips and capture fantastic shots. Hopefully our test units arrive when the weather is nice...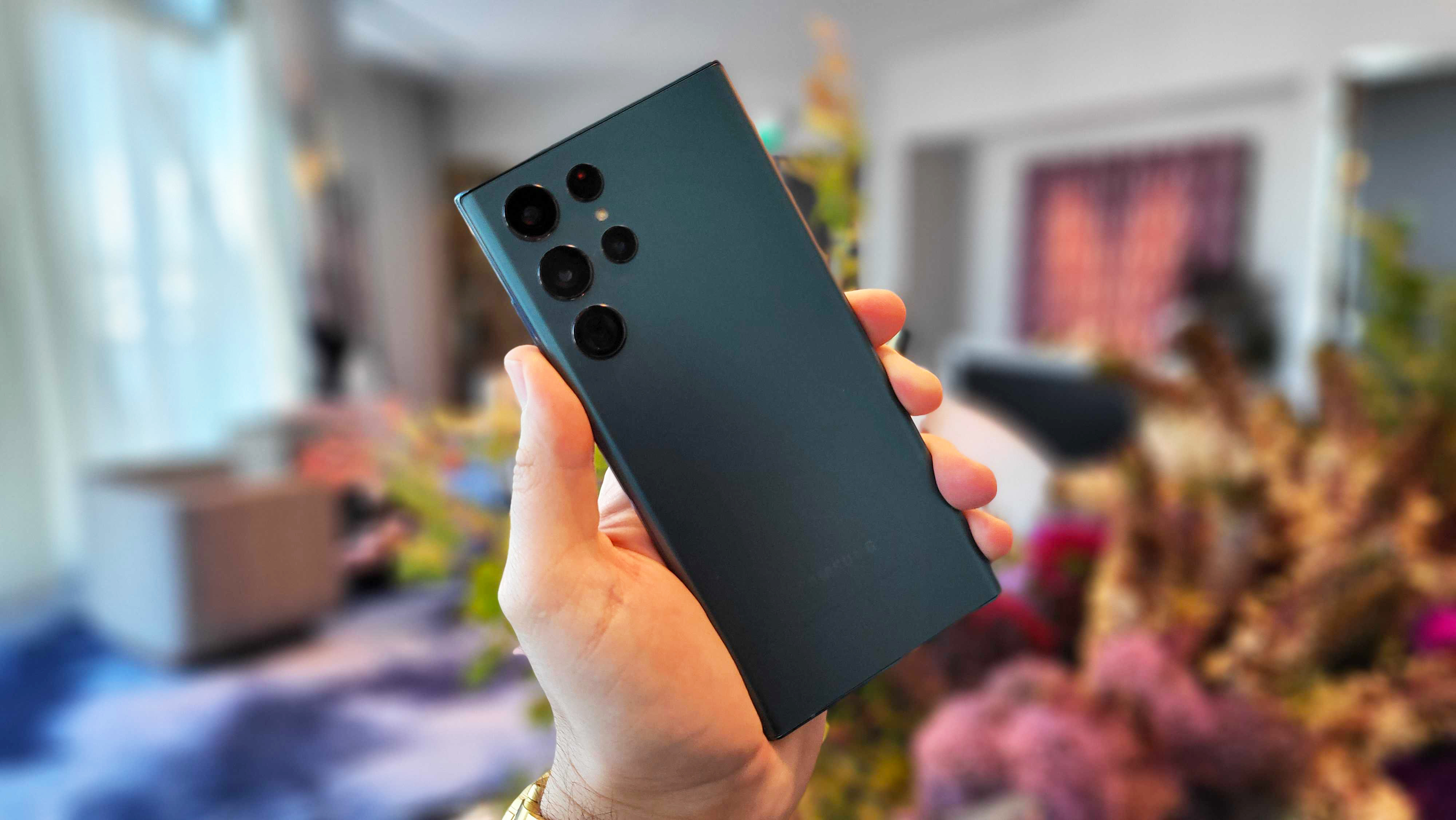 We've published a little analysis piece on the Sony Xperia 1 IV's price, comparing it to the Samsung Galaxy S22 Ultra (as that's currently our top-rated smartphone).
While writing the article, we had a change of heart - we initially wanted to point out how Sony wasn't really being competitive with the sizeable price increase that the Xperia presents, but we came to realize that it's really not the end of the world.
That's because Sony and Samsung are aiming at different audiences. Sony is making devices for people who want professional-grade videography and photography, with features taken over from the Alpha series like its eye autofocus.
Samsung isn't doing that - it's targeting people who aren't professional photographers, or just want to take fantastic shots with modes like Single Take and Food helping them to take the greatest pictures possible.
It doesn't seem that the Sony Xperia 10 IV is going on sale in US - we can't see it listed for Sony's US store, despite the fact the 1 IV is, and both are up for pre-order already in the UK. Presumably that means the mid-range handset won't be making its way to the States.
We're going to wrap this Sony Xperia 1 IV live blog up soon - partly because we want more time to think about the phone to work on more analysis pieces, and partly because Google IO is getting closer and closer and we need to prepare for that.
Thanks for staying tuned for the whole time (if you did) or for popping in and out, and stay tuned to TechRadar because we'll hopefully be able to test out the two new Xperia phones and review them very soon.
Sign up to receive daily breaking news, reviews, opinion, analysis, deals and more from the world of tech.
Thank you for signing up to TechRadar. You will receive a verification email shortly.
There was a problem. Please refresh the page and try again.