How to get a good PS4 deal this Black Friday in the US
Here's what you need to do to grab a PS4 Deal on Black Friday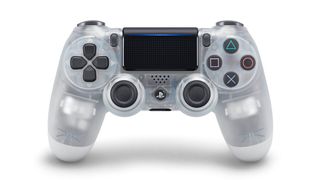 When it comes to Black Friday in the US, there are two (near) certainties: people will be hysterically hunting down ridiculous deals, and that those deals will include some video-gaming goodness. PS4 deals will inevitably be among the top US Black Friday deals, too, so get those thumbs limbered up.
It's the perfect storm of old PS4 stock and pre-Christmas sale shopping madness, with retailers looking to make room for fresh temptations at Christmas, as well as laying the path for a whole suite of gaming releases, including South Park: Fractured But Whole, Gran Turismo Sport and Assassin's Creed Origins.
US retailers will be selling the consoles at a discount, and inevitably make a pretty penny on the accompanying games, too.
But not all deals are created equal. While the big guns won't show their hand until Black Friday itself, there are sure to be early deals popping up ahead of time, and some better than others right up until Christmas.
You'll want to set some parameters and boundaries right out of the gate. How many controllers do you really need? Is a PS4 Slim console so important to you that you'd sacrifice the cost of an extra game for it? And, should you be saving for a 4K-ready PS4 Pro edition, future-proofed for the TVs of the coming years?
And, what of the games themselves – regularly appearing in bundles are the likes of Fallout 4, FIFA 18 and Destiny 2. But is a game-free console a worthy purchase, if it saves you the money to make the software choices yourself?
Features to look out for
We'll be hunting down the best Black Friday 2017 PS4 deals in the US, looping you in before the big day. But read on for the knowledge you need so that you can confidently lay down the cash when that gorgeous deal funnel opens, helping you smash Black Friday out of the park.
A PS4 for all
First things first: know your PlayStation 4. There are three different models to pick from these days; the original PS4, the PS4 Slim and the PS4 Pro. Whereas Microsoft has discontinued its first Xbox One (find the best Xbox One bundles and deals right now), Sony's older machine still holds its own – and is likely where you'll pick up the biggest bargains as a result.
That's not necessarily too much of a compromise either, especially if it's a toss between the OG PS4 and the Slim model. Size aside, they're functionally identical machines, barring a small energy efficiency bonus to the smaller edition. Both are strictly outputting 1080p resolutions and lower, and stick with a standard Blu-ray player. The PS4 Pro is where you go for 4K resolutions, but it, too, only has a HD Blu-ray disk drive.
For the cheapest deals, then, you'll be weighing up the relative merits of the Slim and the original and, if there's room in your AV cabinet for the older model, it's where you'll save the most moolah.
Got a 4K TV? Go Pro
It's the pricier option, but if you've got a 4K TV, or are planning to upgrade to one any time soon, you should really be considering the PS4 Pro. Sony's premium machine, it's got faster internals, more powerful graphics processing capabilities, and offers the option at playing games and videos at high 4K resolutions.
Many games when running on the PS4 Pro, like Horizon Zero Dawn, use an upscaling process to make the most of the extra pixels you'd find on a 4K screen, while a handful of games can output to the higher resolution natively. Whichever technique is used, it will make your TV shine, with HDR smarts enhancing brightness and contrast levels, too.
Video also gets a boost. Netflix and Amazon Prime Video have films and TV shows that output in eye-caressing 4K HDR on the PS4 Pro. And, while it's sorely lacking a UHD Blu-ray player against the Xbox One S and Xbox One X competition, it still upscales standard Blu-rays with aplomb, meaning your existing collection isn't made obsolete by the coming of new resolution standards. It may cost you more initially, but a PS4 Pro will be worth it in the long run.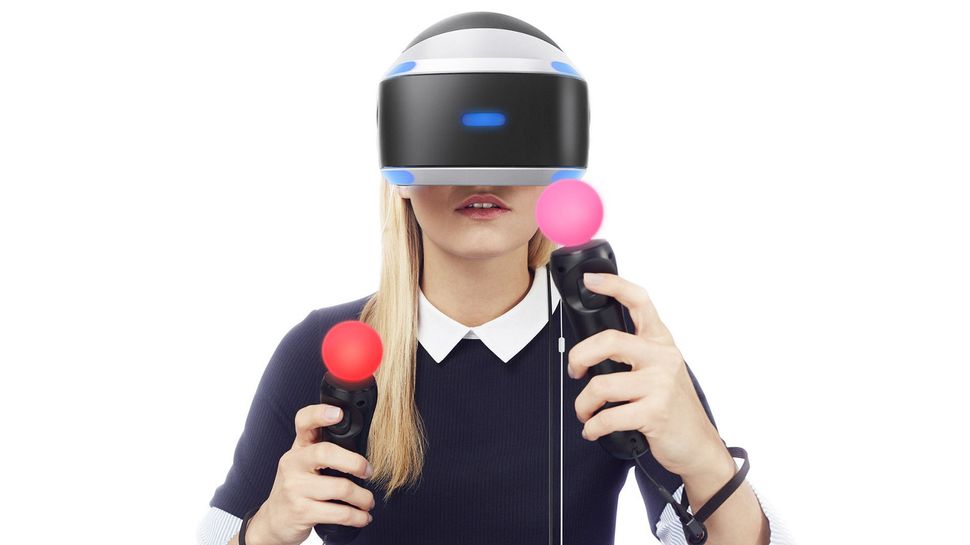 VR-ready
As the only home console on the market today capable of VR gaming and video playback, if you're not at least considering a PlayStation VR headset to go along with your PS4, you're missing out on one of the things that makes the console so special. It's an expensive accessory, but a ground-breaking one, and Black Friday 2017 is a great time to look out for the headset.
It's more than just a fancy gimmick thanks to some super VR titles like Superhot and Resident Evil 7. Plenty of VR games have been retuned and improved for the more powerful PS4 Pro, too, making it another significant reason to buy the more costly console.
As well as any PS4 model and the headset itself, you'll need to pick up a PlayStation-branded camera for the console and, to get the most of the best PSVR games, a pair of Move motion controllers, too. It's a pricey bundle as a result, but with the news that a revised, HDR-friendly version of the headset will be on shelves soon, there's a good chance that last year's model will get discounted in the US in preparation for the new stock.
Deal predictions
It's never easy to predict exact US bargains ahead of Black Friday. There will always be shockingly-good deal to be found in some hidden corner of the internet, and the best-laid predictions can easily bear no fruit, too. But we can still make some educated guesses. These are the PS4 deals we'd expect to see this Black Friday 2017.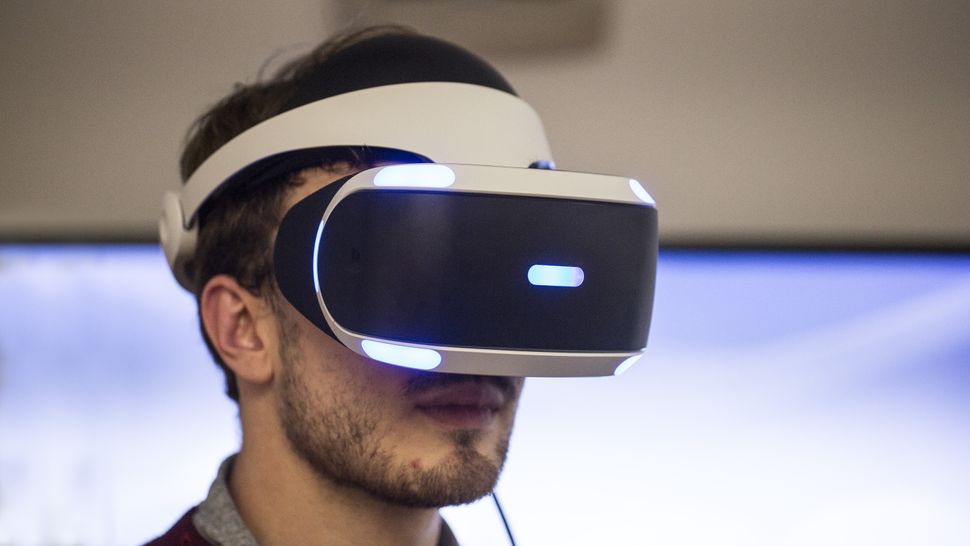 PS4 Pro and PSVR bundle
It'd make sense, right? Neither are brand-new, and in the face of the Xbox One X, a tempting deal on Sony's most lust-worthy gaming gear could turn the tide in its favor ahead of Christmas. An "ultimate" PS4 Pro bundle for the US that includes the PSVR headset, a PS Camera and a Move controller would be everything you need for the full PS4 experience, bar a great big HDR-ready 4K TV.
This is also likely to offer great value, although you'll have to break it down to appreciate this. The actual cost may be fairly high, so prepare your wallet. Remember that the PS Move controller and PS Camera are usually separate purchases, not bundled with the console.
PS4 Slim with Destiny 2
Brand-spanking new PS4 Slim bundles feature on-line co-op shooter Destiny 2 as part of the package. It's a top-notch shooter (provided you can find the friends and the hours to to get the most out of it).
However, note that the bundled version of the PS4 Slim often sees the 500GB hard drive model pushed, rather than a 1TB one. This gives you, obviously, a lot less room on which you can install games and store save files. However, you can now also just plug-in an external hard drive. It'll need to be a USB 3.0 drive so check any old drives you have lying around. USB 2.0 ones won't work.
That said, Black Friday is also a great time to pick up a cheap external hard drive.
PS4 Slim 1TB
Unlike the bundle options, if you find a PS4 Slim being sold solo, you'll likely find it to be one of the larger-capacity 1TB models. That's plenty of room to install games without being at risk of running out of storage too quickly, and without having to track down an external drive to supplement the internals.
A game like Destiny 2 takes up more than 30GB, for instance, and other titles consume even more. So, unless you like juggling installed games, you can see the benefit of investing early in this respect.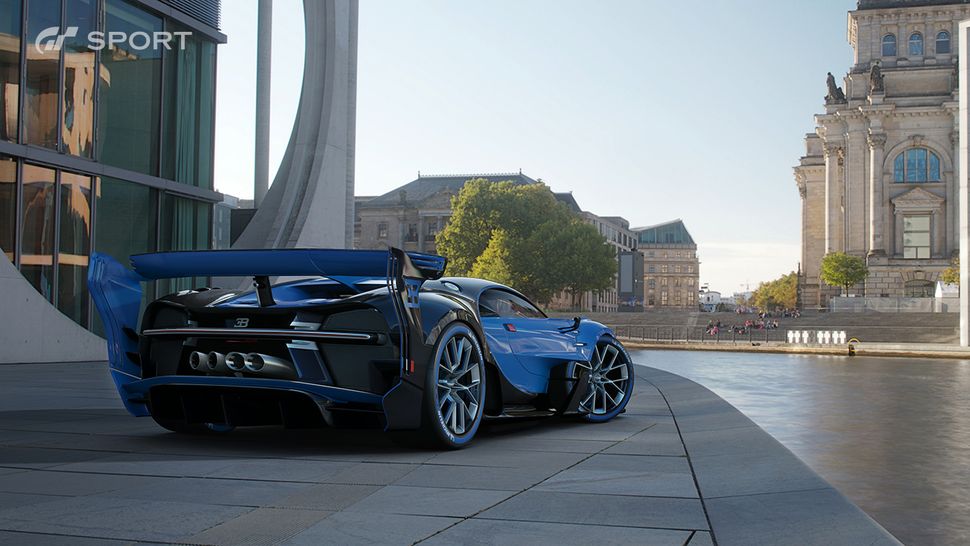 PS4 Slim with GT Sport and racing wheel
Black Friday in the US lands just after the release of Gran Turismo Sport, one of the most anticipated racing games in years. As racing wheels have appeared on Black Friday in recent years, a big package that includes the game, a PS4 and a racing wheel from Thrustmaster or Logitech is possible.
Look out for a deal that includes the Thrustmaster T300 RS or Logitech G29. These are force feedback racing wheels that use motors to emulate the forces you'd feel out on the road. They are a lot of fun. The Thrustmaster gets our vote out of the two.
Sign up to receive daily breaking news, reviews, opinion, analysis, deals and more from the world of tech.
Gerald is Editor-in-Chief of iMore.com. Previously he was the Executive Editor for TechRadar, taking care of the site's home cinema, gaming, smart home, entertainment and audio output. He loves gaming, but don't expect him to play with you unless your console is hooked up to a 4K HDR screen and a 7.1 surround system. Before TechRadar, Gerald was Editor of Gizmodo UK. He is also the author of 'Get Technology: Upgrade Your Future', published by Aurum Press.