Corsair introduces iCUE Link to make building your next PC easier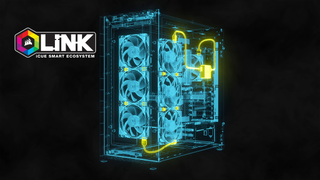 (Image credit: Corsair)
Building a DIY custom PC can be arduous, even for seasoned PC builders like myself. But iCUE Link, a new product line from component manufacturer Corsair, could make the whole process a lot more streamlined.
I remember spending hours on my very first PC build years ago, struggling to fit everything together inside my case - and the worst part of it all, something that still plagues me even now, was cable management. Good cable management is something of a holy grail among PC builders, with all too many of us settling for an opaque side panel that conceals our cable clutter.
iCUE Link, which Corsair described at Computex 2023 as a 'smart component ecosystem', uses patent-pending single-cable connections to link (see what they did there?) all your components together. For example, an LED fan won't need both a power cable and an RGB control cable routed through the case; it'll just have a single cable.
Cleaning up your case
The real draw here isn't just that each component only needs a single cable, though, it's that you can 'daisy-chain' any compatible parts together, with only one 'end' cable connecting to the Corsair control hub.
Fans mounted side-by-side on the same radiator can be linked together directly without any cables at all. The image above illustrates how this will work. Previously, every single fan would need a separate connection to the hub in the bottom left.
The picture below shows what your case could look like with iCUE Link at work - sure, it probably won't be quite as neat and tidy as this, but even my own current gaming PC (which is somewhere in the triple digits of 'computers I've built') doesn't look this good behind the side panel.
Building your own PC is still a serious undertaking - and if you prefer the easy life, all the best computers are 'no assembly required' - but Corsair claims that using Link products can speed up the overall process by as much as 50%. I'm not entirely sure where that figure comes from, but I can attest that cable management can be a time-consuming aspect of putting together a high-performance PC. The only downside, of course, is that you'll need to stick with compatible Corsair components to get the best experience - and while Corsair's products are typically very high quality, there are cheaper options out there.
Corsair offers the full details in a blog post, confirming that the first wave of Link-compatible products will be landing very soon in June, with more products coming later in 2023. Personally, I think this is a great step forward in simplifying the PC-building process; I just wish Corsair made more stuff, so this wouldn't be limited to just cooling components. Corsair graphics cards, please?
Sign up to receive daily breaking news, reviews, opinion, analysis, deals and more from the world of tech.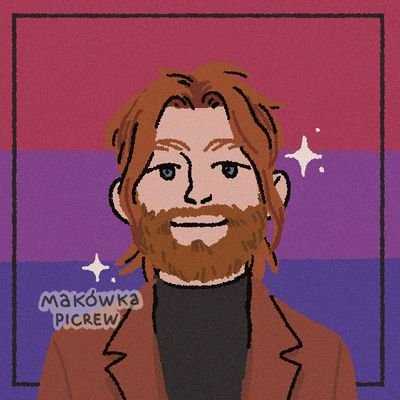 Christian is TechRadar's UK-based Computing Editor. He came to us from Maximum PC magazine, where he fell in love with computer hardware and building PCs. He was a regular fixture amongst our freelance review team before making the jump to TechRadar, and can usually be found drooling over the latest high-end graphics card or gaming laptop before looking at his bank account balance and crying.
Christian is a keen campaigner for LGBTQ+ rights and the owner of a charming rescue dog named Lucy, having adopted her after he beat cancer in 2021. She keeps him fit and healthy through a combination of face-licking and long walks, and only occasionally barks at him to demand treats when he's trying to work from home.