Clockwork Revolution - everything we know
Clockwork Revolution is ready to offer an enchanting, history-altering experience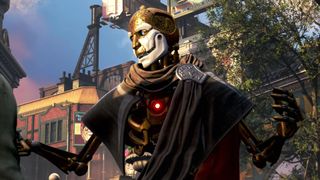 (Image credit: Microsoft)
Clockwork Revolution is the newest game from InXile, offering a first-person RPG set in an enchanting steampunk world shielding a dark secret. Shown as part of the Xbox Games Showcase, there are a lot of reasons why you should be excited to explore the mechanical world of Clockwork Revolution before it launches.
That said, there's still a lot to learn about what makes this game worth adding to your radar of upcoming games, and with only a single trailer under our belts there are a lot of questions left unanswered, but we have managed to scrape together a reasonable of information regarding the release so you can start to prepare for the countdown.
Here's everything we know so far about Clockwork Revolution, including what we know about its release date, what platforms it will launch on, and all of the latest trailers and news.
Clockwork Revolution - cut to the chase
What is it? A time-bending steampunk first-person RPG
When is it coming out? TBC
What can I play it on? PC, Xbox Series X|S Who makes it? inXile Entertainment
Who makes it? inXile Entertainment
Clockwork Revolution release speculation and platforms
There is no Clockwork Revolution release date or window right now, but as we're racing toward the end of 2023, we think it'll be next year, 2024, at the very earliest before we might be playing the game.
However, since inXile is an in-house developer, we know the platforms: the game will be launching exclusively for PC and Xbox Series X|S. Currently, it's unclear whether or not the game will be backward compatible with Xbox One, but more information might be released once we know when to expect the title.
In addition, we do know that Clockwork Revolution will be coming to Xbox Game Pass as a day-one release, so any active subscribers to Xbox Game Pass will be able to pick up the title as soon as it's released. Even though the information we currently have on what to expect is pretty limited, there's a high chance it could become one of the best single-player games on Xbox Game Pass, alongside one of the best Xbox Game Pass games in general.
Whether or not the title will eventually spill onto other consoles is currently uncertain too, but we expect it to remain an Xbox and PC exclusive for now. Although we would love to see it land on PS5 or even last-gen consoles, we wouldn't be surprised if it stayed on Xbox Series X|S and PC.
Clockwork Revolution trailers
Clockwork Revolution trailers are incredibly thin on the ground, with the only trailer we've currently seen being shown as part of the Xbox Games Showcase in June 2023. This two-minute trailer shows us a mixture of in-game cinematics and footage, introducing us to the steam-powered setting of the game - Avalon.
After a brief look at the metropolis and its mechanical inhabitants, we are swiftly introduced to the time-bending mechanics featured within the game and the FPS side of things. The full trailer can be seen below:
Clockwork Revolution story and setting
The story and setting of Clockwork Revolution take place in the metropolis of Avalon, a vibrant, steam-powered city that has been carefully crafted through the alteration of historical events. Outside of its fantastical mechanics and its wealthy overlords replacing their limbs with clockwork prosthetics, Avalon's beauty hides a dark secret that becomes your duty to uncover.
Prior to your arrival, you find a device that allows you to travel into the past, which is where you stumble into the new city you've decided to call home. Although it may stunt you with its beauty initially, Avalon is home to a ruthless dictator, Lady Ironwood, who has been the one behind the alteration to construct the city. Rather than focusing on creating a location perfect for all citizens, Ironwood has abused her device to keep herself at the top of the food chain in terms of both wealth and power, which leaves the working class struggling.
With your time-bending device, you'll need to travel back to key moments in history to alter certain elements to impact Avalon and its citizens in an attempt to stop Ironwoods hierarchy, but it's essential to keep an eye on your impact since a drastic butterfly effect chain might take place and twist your actions in ways you wouldn't initially expect.
In addition to affecting Avalon itself, you'll also need to consider how your actions affect its citizens. The mostly-mechanical inhabitants of Avalon are incredibly narrative-driven, so you'll need to be consistently interacting with the environment and characters in order to understand why things have happened and how you can rectify any actions while keeping the long-term effects in your back pocket.
Clockwork Revolution gameplay
Clockwork Revolution is a first-person action RPG with a heavy emphasis on its dynamic combat and intricate character systems which are designed for you to carve a unique path dependent on your approach to certain scenarios.
Between exploring Avalon and utilizing the Chronometer to re-visit the past in an attempt to stop Ironwood's Tyrannical reign, there's a huge amount to discover throughout the game, but obviously, there are numerous forces desperately trying to stop you, too.
Combat adopts an FPS approach, introducing numerous sci-fi and steampunk-inspired weapons for you to learn how to use alongside towering mechanical enemies and bosses you should expect to face whenever you're attempting to change the past.
Within the official reveal trailer, we see numerous shots of Avalon showing what seems like 'before and after' events have been altered, so we can expect to have visual indicators, such as a once-thriving building now derelict, of when our actions have seriously impacted life in the city.
Currently, we don't know too much about how the use of the Chronometer works, nor have we seen much about the exploration side of Avalon, but with no release date set in stone, there's still plenty of opportunity for an in-game footage insight to be released or a spotlight on certain mechanics prior to the release of the title.
Even though there's still a lot to learn about what to expect from how exactly the game does play out, from the official reveal trailer, Clockwork Revolution appears like a mix of Fallout and BioShock Infinite. While it's evident that it does present a unique setting and story, alongside an armory of unique weapons and enemies we should prepare to face, we are speculating that there will be a similarity within Clockwork Revolution's gameplay.
Clockwork Revolution news
Clockwork Revolution Official Reveal Trailer shown at the Xbox Games Showcase
Clockwork Revolution's official reveal trailer was showcased alongside the Xbox Games Showcase, offering a first look at what we can expect from the action-packed steampunk RPG. The trailer, albeit short, offered a look into what to expect from Avalon and set the scene for what exactly Clockwork Revolution will challenge us to do. No release date was offered at the end of the trailer, nor did we receive a release window of a year, so there's still a lot to learn about the title.
If you're on the hunt for alternative adventures to sink into prior to the release of Clockwork Revolution, you might want to turn your attention to the Princess Peach: Showtime release date, which offers a drastically different setting.
Sign up for Black Friday email alerts!
Get the hottest deals available in your inbox plus news, reviews, opinion, analysis and more from the TechRadar team.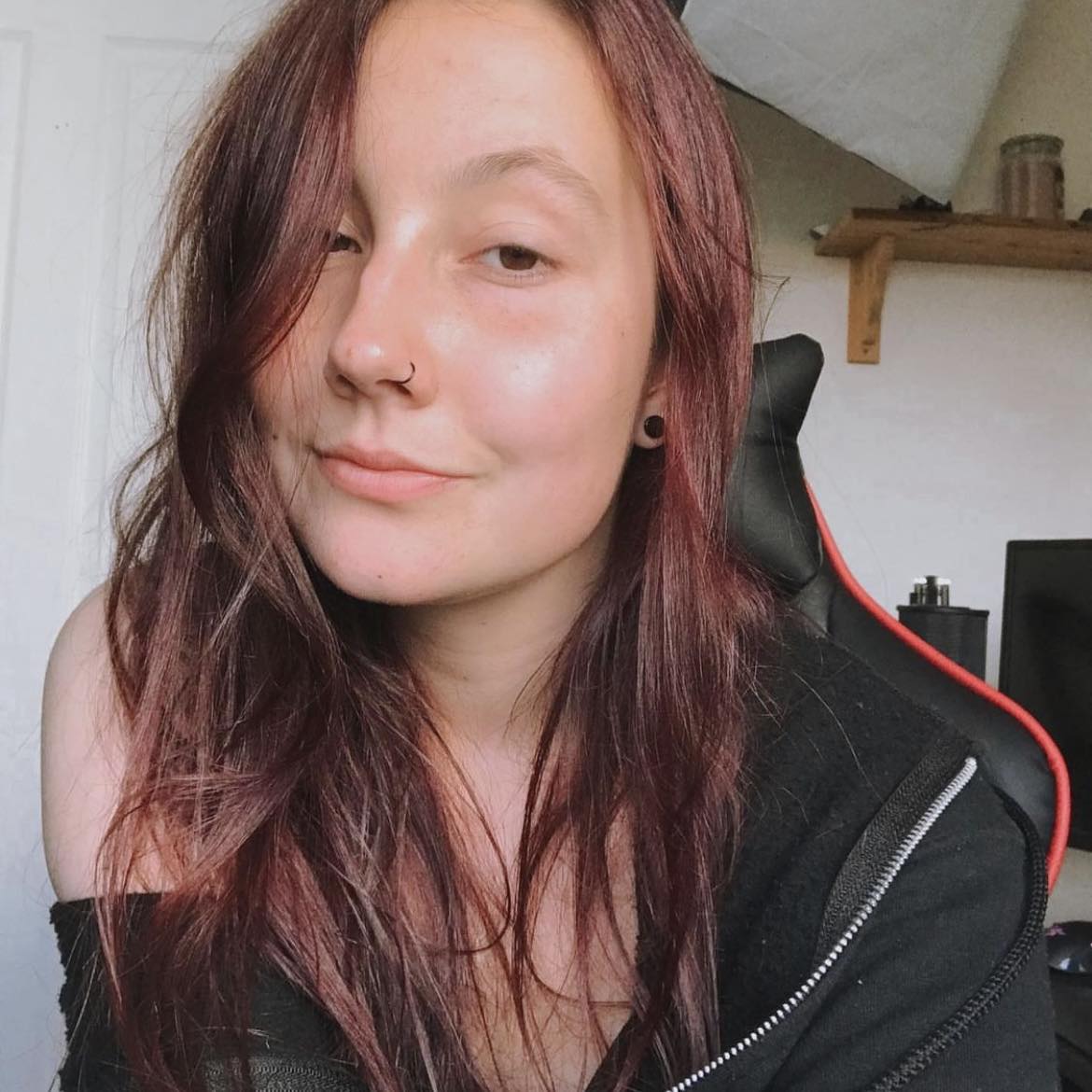 Kara is an Evergreen writer at TechRadar Gaming. With a degree in Journalism and a passion for the weird and wonderful, she's spent the last few years as a freelance video game journalist, with bylines at NintendoLife, Attack of the Fanboy, Prima Games, and sister publication, GamesRadar+. Outside of gaming, you'll find her re-watching Gilmore Girls or trying to cram yet another collectible onto a shelf that desperately needs some organizing.