10 things you need to know before buying a hydrogen car
A little bit of chemistry goes a long way
Hydrogen cars
Car manufacturers are falling over themselves to bring us environmentally friendly vehicles as the world's supply of oil dwindles and fears about the impact of global warming continue to hot up.
And these panics have spawned some exciting new engine technology. First we had the petrol-electric hybrids, and there's now an increasing number of fully electric vehicles (EVs) hitting the road, such as the Tesla Model S and the Nissan Leaf.
Electricity isn't the only answer in the quest for viable sustainable fuel solutions though – hydrogen is also being touted as a low-cost, renewable energy source.
Currently, there are only two commercial hydrogen-powered cars available from mainstream makers the Hyundai ix35 Fuel Cell and Toyota Mirai – but they're likely to be the start of something much bigger.
So what's all the fuss about? We're here to tell you the 10 things you need to know about hydrogen-powered vehicles – so buckle up, and keep your arms and legs inside the article. Here... we... go...
1. Power = water
For hydrogen to work as a fuel you need a means of converting it from the abundant gas in the air which surrounds us into a form of power.
The ix35 Fuel Cell doesn't have a traditional engine under the hood – instead, as the name suggests, you get a fuel cell.
This sucks in hydrogen from the tank in the car, and oxygen from the air outside, forming a chemical reaction to generate electrodes to power the car. The only waste product is H2O – you know, water.
Power? Check. Zero emissions? Check.
2. They're silent... almost
Slide into your hydrogen vehicle, start the ignition (a simple button press in the Hyundai's case), and you'll hear... nothing. Like electric cars, there's no engine sound from a hydrogen vehicle. Well, almost no sound.
Step out of the car, and if you're parked on a relatively quiet street you'll hear the hum of the fuel cell getting to work. It's soft, and in nosier environments you won't hear it.
Driving along, all you'll hear is the usual sound of rubber on tarmac – put your foot down and there's no roar, just power.
3. Go, go, go
It may all sound a little too good to be true, and you'll be wondering what concessions you have to make in order to own and run a hydrogen-powered car.
Performance may be one area you're thinking has taken a hit – but no. Put your foot down and you won't be disappointed by the response.
The Hyundai ix35 Fuel Cell is a front-wheel-drive (FWD) SUV, so it's not exactly built for speed, but pressing down on the go-kart style accelerator generated a pleasing pressed-into-your-seat boost.
4. There's a battery too
While your hydrogen car will be powered by the gas, you're also find a battery on board.
This is tasked with jobs such as start-up and initial acceleration – giving you instant power, as there's a slight (we're talking less than a second) delay between putting your foot down and the fuel cell delivering what you want.
The battery recharges itself using the kinetic energy produced under braking, ensuring it never runs flat.
5. No revs, just power
There's no combustion engine at work in a hydrogen car, and no traditional gearbox. Get in and you'll see what looks like an automatic transmission – but there are no gears for the hydrogen car to work its way through.
That means the rev counter on the heads-up display has been replaced by... wait for it... a power bar.
Yes, power! The harder you depress the accelerator the higher up you'll go on the power scale. It's silly, but a lot of fun. Just roar 'POWER' as you put your foot down and enjoy.
6. Going the distance
One of the big anxieties with electric vehicles is their range, with many limited in terms of miles they can go on a single charge versus traditional gasoline cars.
Another benefit of hydrogen, however, is its ability to more closely match petrol-fuelled rides for range – which means fewer top-ups on long journeys.
The Toyato Mirai has an estimated range of 312 miles, while Hyundai claims the ix35 Fuel Cell we drove can do up to 369 miles on a single tank of hydrogen – which is pretty darn good.
7. Quick (but tricky) to fill
The process of refuelling is similar to that for traditional cars too – you open a flap on the side of the car, and insert a nozzle to pump it full of hydrogen.
You can fill the tank of your vehicle in three to five minutes (depending on size) – which is significantly faster than even the quickest EV charging times (around 30 minutes).
It's more convenient then, but there is one big problem: you'll struggle to find anywhere which currently sells hydrogen. In the UK, for example, there are just four public stations where you can top up.
It's hoped this number will grow to 65 in the UK by 2020, but that's still a relatively small network – by comparison there are currently more than 8,000 petrol stations in the UK.
8. Infotainment included
Hydrogen may not seem like the most powerful of substances, but don't fret – there's plenty of power to speed you along the highway and Bluetooth your Spotify playlist to your car's audio system.
Just as in a standard car, you can expect all the usual tech bells and whistles inside the cabin too (if you're willing to pay their various premiums, of course).
Sat Nav, Bluetooth phone-pairing, digital radio, cruise control, climate control, reversing camera, parking sensors – they can all be squeezed into your hydrogen vehicle.
9. Just the four wheels then
Four wheels are a pretty important feature of any car – but you're unlikely to get any more than that with your hydrogen car unless you're willing to mount one on the trunk.
That's because the hydrogen tank takes up a lot of space. It needs to be big enough to give you the range, while also being strong enough not to explode during an impact.
Hyundai's hydrogen drum comprises an aluminum barrel wrapped in carbon fiber, giving a total wall thickness of 1.6 inches. It's been dropped from a height of six stories 10 times without suffering anything more than a scratch – but it takes up all the under-floor space in the back and the under-chassis space, which are two common locations for a spare wheel.
If you don't know how to use a puncture repair kit, you'll want to learn before splashing out on a hydrogen car.
10. It's not cheap... yet
The Hyundai ix35 Fuel Cell and Toyota Mirai are currently the only production-model hydrogen vehicles around, with the former setting you back £53,000 (around US$76,000, AU$97,000). Meanwhile the Mirai comes in at a still steep US$57,500 (around £40,000, AU$75,000).
That's not exactly cheap – especially when you consider the limited number of places where you can actually fill it up.
Hyundai has said it's looking at a more compact model, which will hopefully bring the price down – and a number of other manufacturers are exploring the technology.
For hydrogen to really take off, we need more than one manufacturer building cars. There's plenty of time for this to happen, and we're keeping our fingers crossed that it does.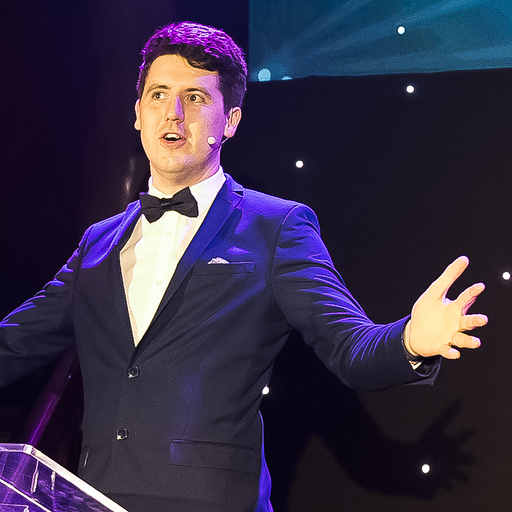 John joined TechRadar over a decade ago as Staff Writer for Phones, and over the years has built up a vast knowledge of the tech industry. He's interviewed CEOs from some of the world's biggest tech firms, visited their HQs and has appeared on live TV and radio, including Sky News, BBC News, BBC World News, Al Jazeera, LBC and BBC Radio 4. Originally specializing in phones, tablets and wearables, John is now TechRadar's resident automotive expert, reviewing the latest and greatest EVs and PHEVs on the market. John also looks after the day-to-day running of the site.