The best indie games should be part of everyone's gaming library, just like big name blockbusters.
Indie games, games that are made by studios and publishers smaller than the likes of Ubisoft and EA, are a fixed part of our gaming landscape. While smaller teams may not have the resources to make you a 100-hour-open-world game, they can take risks and try new things. Big studios may rather concentrate on sequels for a beloved series, and that's great, but there are a lot of cool indies.
Try a good indie game while you wait for the next big release or whenever something catches your eye – we have indie games on our list of best PS5 games, the best Xbox Series X games, and the best PC games, if you're looking for more.
The best indie games can be a bit more difficult to find among all the gamest hat release each week – if you want to get into the habit of making indies a staple of your gaming diet, the New & Noteworthy section on Steam in particular will show you heaps of indie gamest hat come recommended by the community.
For now find your next favourite on our list oft he best indie games.
Best indie games
Why you can trust TechRadar We spend hours testing every product or service we review, so you can be sure you're buying the best. Find out more about how we test.
Available on: PC, Xbox Series X/S, Xbox One, PS5
Who said indie studios can't make open-world games? Sable developer Shedworks set out to make what they call "Breath of the Wild without combat" a game all about exploring and doing people favours.
The result is Sable, a game as relaxing as could be, not in small part thanks to a wonderful soundtrack by Japanese breakfast. As Sable, you explore a vast desert, trying to get to know the landscape and its people. You can do favours for most people you meet, and in turn they might give you sigils that welcome you to their respective clans. In this coming-of-age tale in the desert, Sable can pick a new community for herself, or simply go home. The decision is yours, and the game doesn't judge or hurry you.
Where other open world games are about collecting and questing wherever possible, Sable takes a more relaxed approach, so if you're looking to an alternative to the massive open worlds found elsewhere, this is it.
---
Available on: PC, PS5
Stray is one of the best indie games simply because it fulfills a long-held desire of most gamers: be a cat.
As exciting as the idea of playing as a cat is, there is a distinct sci-fi element to Stray. You're not just a cat, you're a cat trying to help out a robot civilisation and find a way home. How does a cat know it has enough money for the vending machine? how does a cat communicate with robots? We don't know, but this short adventure will make you and any feline friend in your house fall for one of 2022's most lovable orange protagonists.
---
Available on: PC, PlayStation 4, PlayStation 5, Xbox One, Xbox Series X/S, Nintendo Switch
Ah, video games. Where else can you play as a cute cartoon lamb leading a cult of colourful animals. Cult of the Lamb mixes several gaming genres and adds a theme that's as unusual as it is fitting. Your task as a loyal follower of a demon is to grow a cult. This means you have to satisfy your followers needs, increase your power by fighting monsters and clearing dungeons, and sometimes sacrifice someone.
It shouldn't work, but what you gaet is fun mix of Stardew Valley and Hades that's really hard to put down in the way only the best indie games are.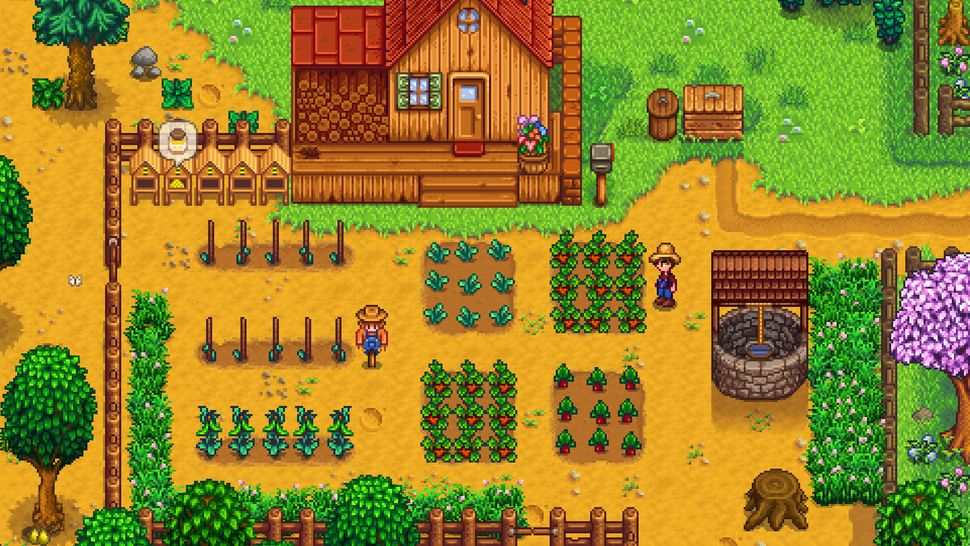 Available on: PC, Xbox One, PlayStation 4, Nintendo Switch, iOS, Android
If you've ever played a Harvest Moon game, you're likely already familiar with Stardew valley's premise – a farming game in which you need to become both a successful farmer and a member of the local community.
Sole developer Eric Barone sought to make a Harvest Moon experience that was as good, if not better as the game he remembered. That's why there is lots of you to do – you farm, tend to livestock, fish and even make your way through the local abandoned mine.
Stardew Valley isn't farming that easy to pick up and fun for hours and hours, it has also plenty of secrets, events in the local town, a bunch of characters to romance and much more. If you're playing on PC, you should also have a look at its brilliant modding community, which has been tirelessly working to put even more things in a game that's received several large content updates from its developer already.
---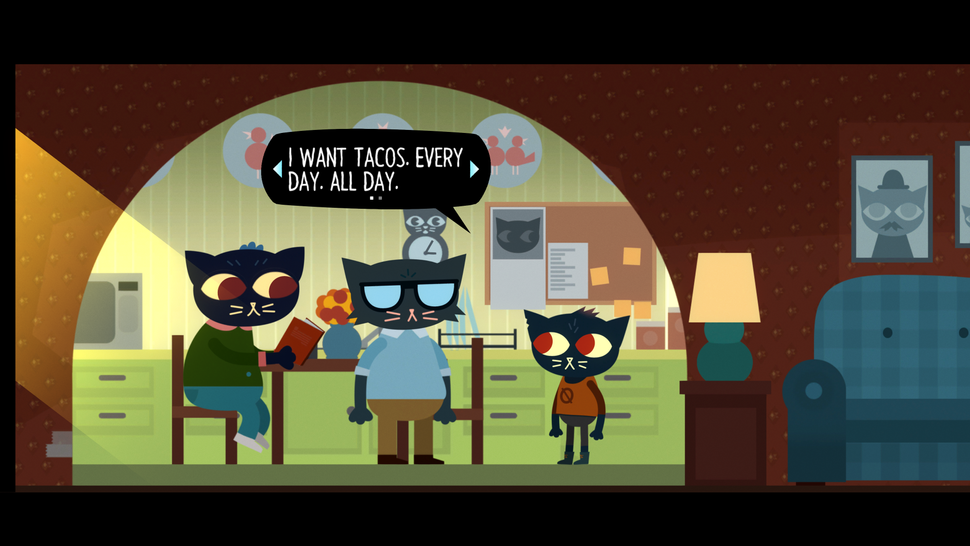 Available on: PC, PlayStation 4, Xbox One, Switch
Night in the Woods is an unconventional side-scrolling adventure game that revolves around a 20-year-old protagonist named Mae who drops out of college and moves back in with her parents.
Featuring a story largely based around dialog choices and mini games that put a spin on mundane tasks, like carrying boxes up the stairs and eating perogies, Night in the Woods is a timeless coming-of-age tale. Not only will you experience middle class America through the eyes of a personified cat, but virtually every interaction in-game will have you laughing aloud. It's one of the best indie games not only thanks to its subject matter, but also due to how much Mae and her friends grow on you. A true pearl of the narrative genre.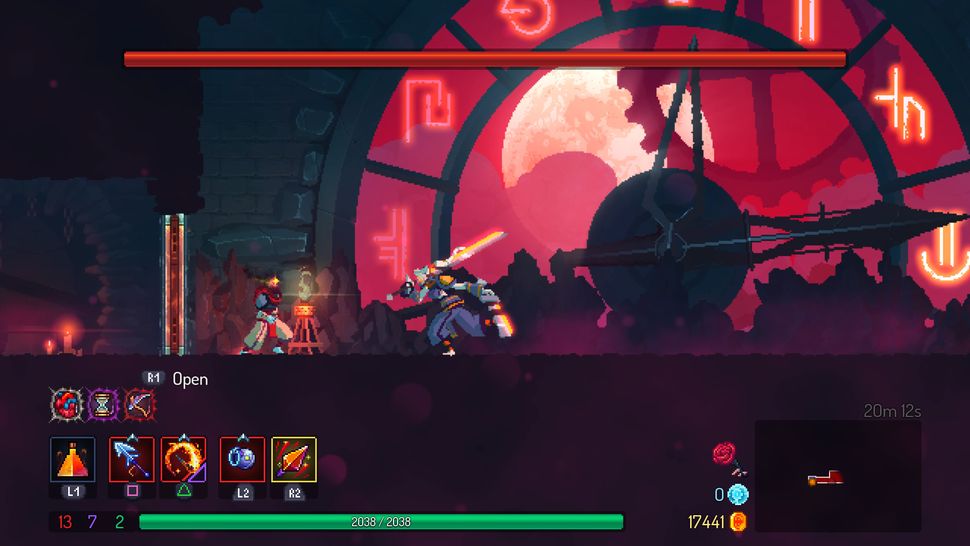 Available on: PC, PlayStation 4, Xbox One, iOS, Android
If you're looking for a game that's as unforgiving as it is fun, look no further than Dead Cells. It takes gameplay inspiration from so many places – from roguelikes to MetroidVania. There's even a hint of Dark Souls in there, creating a unique action game that will test your limits and skills. It's one of the best indie games because of the sheer amount of stuff you get to do and playstyles you can try,
Each time you play this game, it will feel new. And, while you'll lose some progress each time you die – and you will die a lot – the game will become even more rewarding as the complex and fluid combat becomes second nature. Thankfully, Dead Cells' hasn't only grown in content over the years, it's also become more accessible, meaning you can also attempt to play it at a less punishing difficulty.
Available on: PC, PlayStation 4, Xbox One, Nintendo Switch
It's not often that a platformer is able to balance challenging and engaging gameplay with an emotional and thought-provoking narrative. Celeste, however, pulls it off, making it one of our best indie games picks. From the developers of Towerfall, Celeste follows the story of Madeline, a young girl who decides to face her mental health issues by climbing to the top of the mysterious Celeste Mountain. In doing so, she learns more not only about the mountain, but about herself as well throughout the process.
An inevitable classic, Celeste integrates the obvious jump, air-dash and climb controls into a brutal series of platforming challenges in upwards of 700 unique screens. If that's too easy, you'll unlock B-side chapters along the way, designed for only the most intrepid of hardcore players. You don't even have to worry about waiting an eternity between each respawn, as Celeste brings you back from the grave in an instant, a welcome departure from the typically extensive load screens.
Available on: PC
For the price of a coffee to go, Vampire Survivors can ruin your life. Yes, this is both a recommendation and a threat, because if you enjoy idle games or really any games that ask you to do stuff again and again, then Vampire Survivors is both very good and very bad for you.
In this visually minimalistic game, you're attacked by hordes of monsters, which you drive off with an array of weapons and buffs until you eventually lose. You will lose, so the fun in vampire Survivors, just as with any roguelike, is really to see how long you can make it and see yourself slowly master different weapons and approaches. Rounds in Vampire Survivors don't take long, which makes it a perfect game to play on the go on the Steam Deck, but it's also a game you will want to play again. And again. And again. Don't say we didn't warn you.
---
Overcooked 2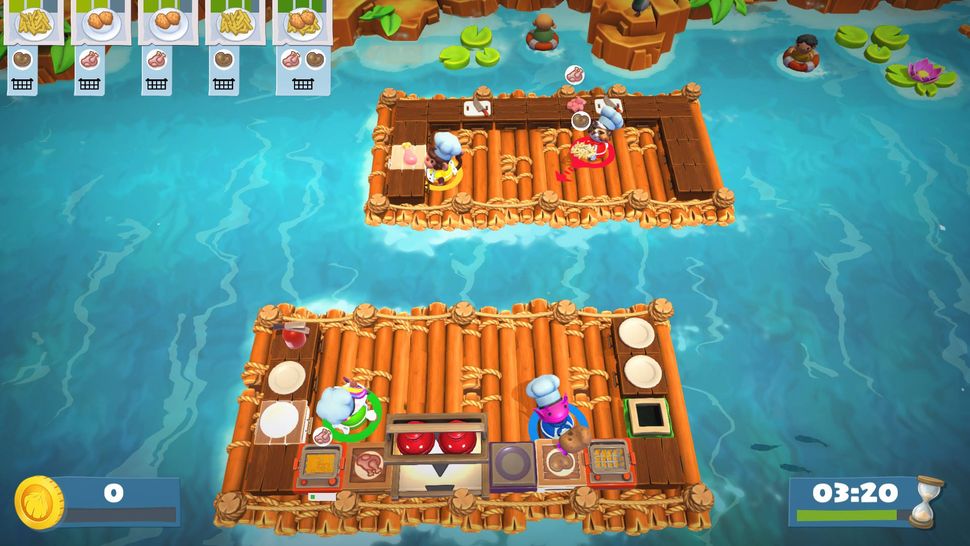 In this party cooking game, your mission is to defeat the 'Un-Bread' (zombie baked goods) that have taken over the Onion Kingdom, by battling through recipes including sushi, pizza and burgers in increasingly chaotic kitchens with up to three other people.
To add to the frenetic fun, you must deal with obstacles including random fires, collapsing floors and interfering passers by, all while getting your orders out to the pass in time.
Things get complicated incredibly quickly. Relationships, friendships and family bonds will be tested as you work together to complete your recipes on time. Overcooked 2 is a fun and challenging couch co-op game that will make you truly understand the meaning of "too many cooks spoil the broth" and is well-deserving of its spot in our best indie games list and among the best co-op games.
---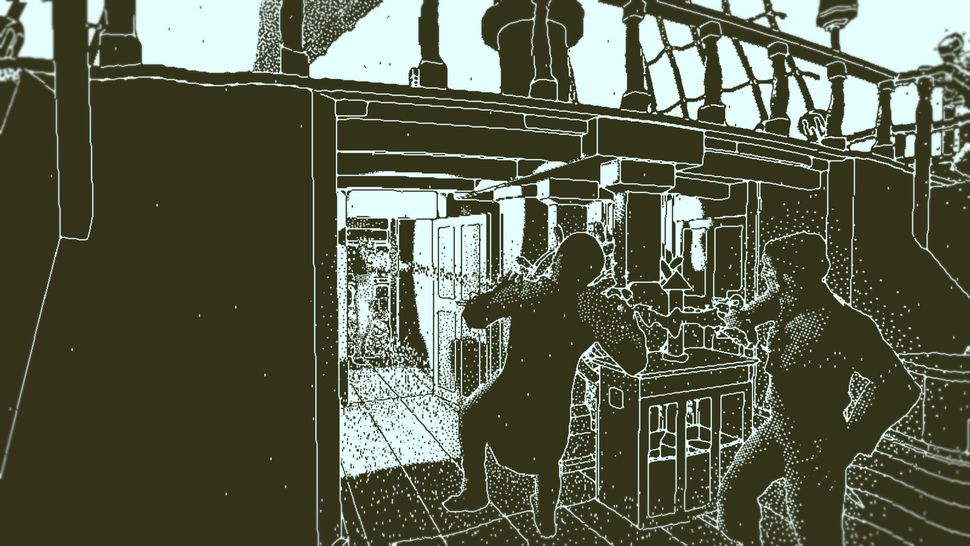 Available on: PC, PlayStation 4, Xbox One, Nintendo Switch
Every so often, there's a game that perfectly balances aesthetic, gameplay and narrative – where everything feels like it just fits like puzzle pieces. The best indie games always excel at this, and Return of the Obra Dinn is the epitome of that. A mystery taking place on a derelict ship, your mission is to figure out how the crew of this lost ship died, disappeared or worse.
The entire game has this old-school visual styling and simple controls that try to emulate an older PC system. Right from the settings menu, you'll get to choose what kind of monitor you'd like to emulate – that should give you an idea of the type of retro revivalism on offer here.
Critical thinking, exploration and a ton of reading is essential in Return of the Obra Dinn. If that all sounds appealing to you, and you're happy with retro aesthetics, you will love this game.
---