Whether you've just got yourself a Canon DSLR like the EOS Rebel T7i (EOS 800D) or EOS Rebel SL2 (EOS 200D), or have owned one for a while, the camera and the bundled 18-55mm kit lens it just the start of your photographic journey.
The beauty of investing in a DSLR is that while they can be used straight out of the box, there's a world of accessories out there to help you really harness their power and take even better shots.
These include additional lenses, filters, tripods and a host of other accessories. But with so much choice, where to begin? We'll point you towards some of the key items of kit you're likely to want to invest in, and offer suggestions for each.
1. Standard prime: Sigma 30mm f/1.4 DC HSM | A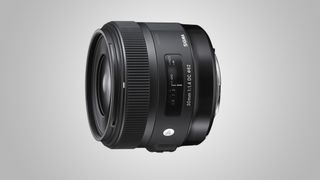 While your 18-55mm kit lens is fine for general photography, its relatively 'slow', in that the maximum aperture available is quite limited. That's where a prime lens comes in. Often offering a much faster maximum aperture, they let in more light, allowing you to shoot handheld in much poorer lighting conditions. Not only that, but the faster maximum aperture means you can achieve pro-looking shallow depth of field effects to isolate your subject.
They come in a range of focal lengths, but our pick would be the Sigma 30mm f/1.4 DC HSM | A; giving roughly the same field of view as the human eye on a Canon APS-C DSLR, it's what's termed a 'standard' prime. A must for any photographer.
Learn more: 9 things you should know about prime lenses
2. Telephoto zoom: Tamron SP 70-300mm f/4-5.6 Di VC USD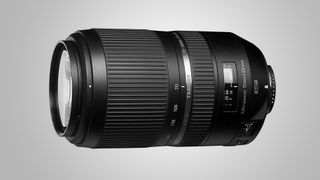 The next lens you'll probably want to add to your collection is a telephoto zoom. Not only are these perfect for action and wildlife photography, they're also great for picking out details in landscapes and shooting tightly cropped portraits or candids.
While pros tend to favour the 70-200mm f/2.8 telephoto zoom, they're heavy and expensive, which is why we've picked the Tamron SP 70-300mm f/4-5.6 Di VC USD.
Offering more reach than a 70-200mm, while also being more compact and affordable, this is a great choice for those looking to pull in even distant subjects – and it comes with Vibration Control (Tamron's anti-shake system) built in.
Buying guide: The best telephoto zoom lenses for Canon DSLRs
3. Wide-angle zoom: Tamron 10-24mm f/3.5-4.5 Di II VC HLD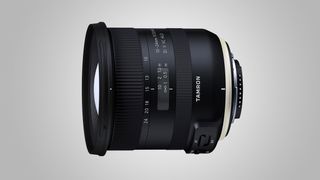 You've probably found that your Canon 18-55mm 'kit' lens is pretty wide, but not quite wide enough for some subjects.
An ultra wide-angle zoom lens can offer a field of view almost be twice as wide, making it perfect for cramped interiors, big city landmarks, sweeping landscapes and surreal close-ups.
Our pick would be Sigma's 10-20mm f/3.5 EX DC HSM, but it's worth remembering that this lens is only compatible with APS-C cameras, so if you're planning to upgrade to a full-frame camera later you'll have to trade this lens in as well.
Buying guide: The best wide-angle zoom lenses for Canon DSLRs
4. Flashgun: Metz 52 AF-1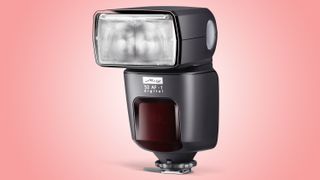 The built-in flash on your camera is fine for the odd bit of fill-in flash, but it isn't powerful enough to do much more than that, which is why you need a dedicated flashgun (or Speedlite, as Canon calls its own models).
Not only do they have much more power than a built-in flash, the head can be tilted and swivelled to change the quality of the light – for example you can bounce the flash off walls and ceilings for a much more flattering look.
And that's not all, as you also have the option to take a flashgun off your hotshoe and fire it remotely – it does this when detects another flash firing, typically your built-in one, with the power dialled in on the camera, depending on the model.
Or for greater range you can trigger them via a radio trigger (bought separately). Either way you can sculpt the light for a much more professional look, as well as combining multiple flashguns.
Canon offers a host of dedicated models like the Speedlite 430EX III RT, but there are plenty of great third-party options, and one of our favorites is the Metz 52 AF-1.
5. Protective filters: Hoya HMC UV filter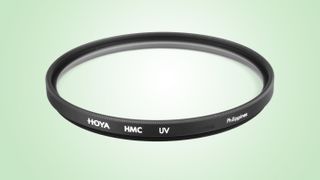 Despite the advent of digital, lens filters still have their place, and none more so than the humble Skylight or UV filter, such as Hoya's HMC UV filter.
Completely clear in appearance, these have no affect on the final image, but the name of the game here is to protect the front element of your lens.
Rather than being lumbered with a hefty repair bill if you scratch or break the front of your lens, it's much better to let a Skylight filter take the hit.
Because the front element of lenses are different sizes, you'll need to make sure you get the right size – you'll often find this marked in mm around the front of the lens, or on the inside of your lens cap.
Learn more: Protective filters
6. Creative filters: Lee Filters DSLR Starter Kit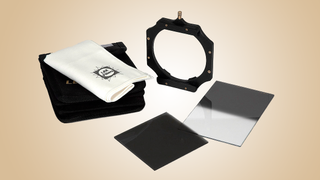 Balancing the exposure between a bright sky and a darker foreground can be tricky, particularly in landscapes and sunrise/sunset shots. You can try and recover shadow and/or highlight detail in Photoshop or Lightroom, but you can get much better results in-camera with a traditional optical graduated neutral density (ND) filter.
Because you need to move the filter up and down to adjust the transition from clear to dark, the square filter system is the only real option for ND grads, and our pick is from the brand favoured by professionals, the Lee Digital SLR Starter Kit.
You get a 100mm filter holder (although you'll have to get an adaptor ring for your lens separately), a 2-stop hard grad for darkening skies, and a 2-stop neutral density filter to enable you to use slower shutter speeds, for example to blur movement in water and clouds.
Buying guide: Neutral density graduated filters
7. Tripod: Manfrotto MT190XPRO3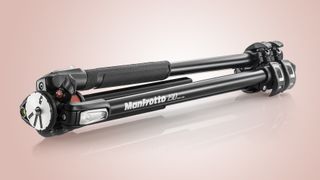 While you may not want to shoot with a tripod all the time (although some photographers never do anything else), a stable set of legs is an essential item of photographic kit.
It's all too easy, however, to be tempted to go for one of the cheapest models you see – after all, how different can one set of legs be to another? You'd be surprised. Dirt-cheap tripods are cheap for a reason – they're often very flimsy, with quite a bit of flex, making them essentially useless.
Spend a bit more and you'll get something much more durable and stable. You can spend even more and get carbon fibre models, which are just as strong but lighter, while there are also specialist tripods for travel and macro photography.
For a good balance between weight, size and price you're not going to go far wrong with the Manfrotto MT190XPRO3. It offers decent load-bearing capacity and a more than adequate maximum working height, while the centre column can also be positioned horizontally for low-angle shooting.
Buying guide: Best tripods and camera supports
8. Tripod head: Manfrotto XPRO ball head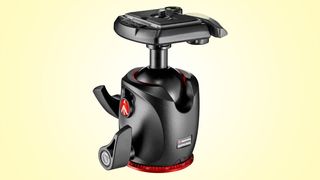 While some cheaper tripods normally come with an integrated tripod head, or with a separate head included (there are some pricier options that do as well), most photographers like to choose their own tripod head to go with their set of legs.
Three-way pan-and-tilt heads offer plenty of control, so are ideal for studio and close-up photography, while ball-head tripods are more compact and much quicker to use – landscape photographers love them as they're easier to carry and quick to use on location – and there are also dedicated video heads for videographers. Our pick would be Manfrotto's XPRO ball head, but there are plenty of choices out there to suit the kind of photography you enjoy.
9. Cleaning: Vanguard CK6N1 camera cleaning kit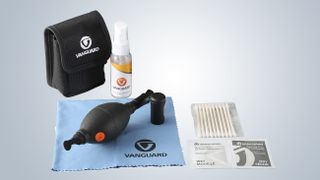 If you're going to be using your Canon camera regularly you're going to want to keep it in good condition – wiping away a finger mark on the front of your lens with the back of your sleeve isn't recommended.
Something like the Vanguard CK6N1 6-in-1 camera cleaning kit is perfect. The power lens cleaner includes a soft-tip graphite dispenser and a microfiber cleaning cloth for polishing, while it also works as a blower brush too.
The kit also includes a 60ml cleaning solution spray bottle, and pre-moistened and dry lens-cleaning wipes, while there's also a microfibre cleaning cloth to ensure your kit is always spotless.
10. Memory card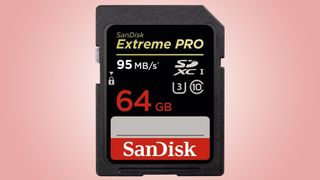 Don't just plump for the cheapest memory card you find, as cards can vary dramatically in quality. You'll want a card with decent read and write speeds to ensure your camera can always keep writing data to the card – cheap but slow cards can mean your movies are cut short, or you might miss a shot as the card can't keep up with your camera.
Read more: SD memory card buying guide