Finally, a robot vacuum cleaner that has the potential to get into corners
The Ecovacs X2 Omni takes a different design path, and that could mean better cleaning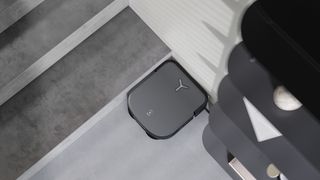 (Image credit: Ecovacs)
Ecovacs has a new premium robot vacuum cleaner, and the headline feature is its new square shape which, the brand says, will help it reach into the dusty corners of our homes with a corner coverage rate of 99.77%. That's a bold statement – does it actually work?
I saw the new Ecovacs Deebot X2 Omni in action during a product briefing recently in Sydney and, from the short demo, I think it does a commendable job of getting into corners better than any other Ecovacs robot vacuum cleaner that has come before it.
But hold on, don't expect miracles. The bot doesn't quite get all the way in, and it's hard for any robovac to manage that feat, particularly when turning to avoid a wall. Instead it uses a rotating brush with bristles long enough to cover the remaining space, and ideally, sweep any dust towards itself.
While we've found older models such as the iRobot Roomba S9 Plus offer efficient corner cleaning, I think the design of the X2 Omni might be able to achieve equally good results, if not better.
Ecovacs says the square design also helps the X2 Omni with mopping, as it claims the mopping pads are able to move 30mm closer to corners. It's too early to say just how successful the X2 Omni is at cleaning every corner of your home without my own testing, but I'll know more after I've spent time on a review.
Sleeker looks but better cleaning
As a successor to the Ecovacs Deebot X1 Omni, it's evident that Ecovacs has taken on some of the feedback from its users in the design of its latest robot. In addition to its square-ish shape, the bot is now slimmer and narrower – as the top LiDAR sensor housing is no longer there – allowing it to fit under low-profile furniture other Ecovacs models previously couldn't reach.
One of the biggest gripes our reviewer had with the X1 Omni was its extremely bulky docking station, and I'm pleased that Ecovacs has addressed this issue with the new model. The entire unit is noticeably smaller, though not too much has changed with the overall look. Like the previous model, there is a dustbin and two water tanks inside the docking station.
Ecovacs also claims that the X2 Omni uses machine learning to achieve more precise cleaning as it learns the ins and outs of your home. However, this tech has got more to do with obstacle avoidance, rather than learning what kind of dirt and debris it needs to pick up.
The X2 Omni won't bump into obstacles, and according to the brand, will react more quickly to move around them, just like we walk around objects. I saw this in action during the product demo, but I'm still a little unconvinced as to how that helps with more precise cleaning. I'll find out when I put the vacuum to the test.
Mopping pads that lift
The new Ecovacs Deebot X2 Omni comes with mopping pads that lift 10mm away from the floor when not in use. This means that the robot can more easily switch between vacuuming and mopping when doing a cleaning run, which should be helpful for those with a mix of carpets, tiles, wooden floors and rugs.
While Ecovacs says the mopping pads lift 15mm, a 10mm lift is really what you're getting while the mopping pads are attached. In the brief demonstration I saw, I noticed a slight delay between the X2 Omni detecting a rug and lifting its mopping pads, so there's still a chance of your carpets and rugs getting wet during the switch.
iRobot might've gotten this part of its design right with its latest offering – the entire mopping plate lifts above the bot itself on the Roomba J9 Plus, looking like a raised shelf. However, that comes with issues of its own.
The X2 Omni's mopping capabilities are seemingly some of the best I've seen, as it's equipped with rotating mopping pads that scrub the floors rather than wipe. So it handles harder stains better than other robot vacuums which simply wipe your floors with a mopping plate.
It will cost you, though. The Ecovacs Deebot X2 Omni will be available in Australia from September 21 for AU$2,499, while a US launch is slated for October 3 before rolling into the UK in early November. Pricing for these two markets is yet to be announced, although that converts to around $1,600 / £1,285 at the time of writing.
You might also like:
Get daily insight, inspiration and deals in your inbox
Get the hottest deals available in your inbox plus news, reviews, opinion, analysis and more from the TechRadar team.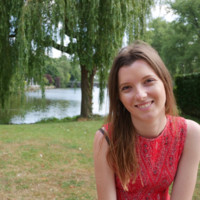 Jasmine Gearie is an ecommerce editor at TechRadar Australia, with a primary focus on helping readers cut through the jargon to find the best mobile and internet plans for their needs. She crunches the numbers to maintain dedicated guides to the latest phones, NBN and broadband plans of all types, and covers the important telco industry news. She also hunts down tech deals on laptops, phones, gaming consoles and more, so readers know where to buy the products they want for the cheapest prices.