How photography and reading helped me cope with mental illness
A good story or getting creative can help with anxiety and depression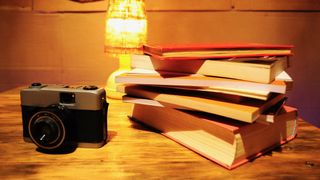 (Image credit: Getty Images)
Countries that celebrate Mental Health Awareness Month do so at different times of the year – it's May in the USA, for example, while Australia does so in October. But there's one mental health-related event that the world celebrates on the same day – October 10 has been designated as World Mental Health Day, an initiative that began in 1992 and continues today to help raise awareness of mental health issues.
Whether we acknowledge it or not, most of us would have come in contact with mental health illnesses – either by suffering directly, or by indirectly watching and possibly supporting a loved one going through tough times. Many of us – like me – don't even realize we have a problem, but sometimes talking to someone else about what might be triggering an emotional response to something specific can be prudent.
For those of us who aren't comfortable with asking for help, know that you're not alone and there are things that you can do to get through the turbulent times. For example, one of my colleagues used ChatGPT to overcome his grief, while another uses cameras and photography to focus his creativity.
Photography has also been my mental support for a very long time. I'm happiest with a camera in my hand and I'm lucky to be in a job where I get to indulge my passion.
I'm also a voracious reader and spend any spare waking minute I have with my nose buried in a good book. Well, 'book' isn't quite right – I went digital years ago and now use an ereader to not just read, but also jot down notes and todo lists.
But the technology isn't really what's important; it's about how it helped me get through some tough times – and could possibly help you as well.
Reading to escape
Escapism is a slightly complex concept when it comes to dealing with mental health issues, but when used correctly, it can be a positive force. I've been reading since I was five years old and, as an only child, books were my constant companion. In hindsight, I suppose it's fair to say I was using Enid Blyton's characters to combat loneliness.
Reading, for me, is a habit, not a hobby. I have to read every single day, even if it's just for a few minutes. While I've read all kinds of genres through the years, I now have a strong preference for books that help me escape – fantasy and cyberpunk for the most part. I also devour books on ancient and medieval history because those worlds, that life, is foreign to me and I need to use my imagination to build that 'fantasy' land.
I haven't read a printed book in a while, having bought my first ereader – the Kobo Glo – in 2014. It broke a year later after falling off a shelf, and I then got my first Kindle. Now, thanks to being a reviewer, I have a stack of these e-paper tablets and am always excited when I get to test some of the best ereaders on the market today.
You can argue that there's no better experience than reading a real book, but I'll counter that by saying the feel of the paper or the sound of the page turning is superfluous – if you're engrossed in the book, these are extraneous and you won't even register them. If the 'feeling' of the physical book is what you're focusing on, you're probably not reading the right book.
Reading the right book can also help you cope with stress, anxiety and depression. In fact, there's a little-known branch of psychotherapy called bibliotherapy that focuses on how books can support mental health.
Book recommendations to help combat mental illness
A bibliotherapist is someone who uses books along with traditional therapy techniques to improve your mental wellbeing. Some libraries around the world offer 'lite' bibliotherapy sessions, but these are of a different kind – you get book recommendations based on significant life events you're dealing with to help you cope.
I recently had a session like this. Organized by Kobo, I was first asked to fill in a short questionnaire that included questions like 'who is your favorite author', 'what are your favorite books' and 'are you experiencing or will experience a significant life event'. Examples for that last one were things like marriage, childbirth, milestone birthdays, a breakup, divorce and more.
Based on my answers, the bibliotherapist – Lucy Pearson from The Literary Edit – came armed with some book recommendations for me. While I had read most of the titles she recommended, I liked the fact that I wasn't steered towards reading a genre that didn't appeal to me.
A bibliotherapist can recommend titles that could resonate with your experiences. For example, if you've lost a loved one and need help coping with your grief, they can suggest a book (or books) where the main character is going through a similar experience and it might make you feel less alone. Book recommendations can be fiction or nonfiction, and it can help kids as well. And it doesn't matter if you prefer reading a printed book or use an ereader.
Channeling creativity
While reading is a habit for me, photography is my hobby. As I've already said, I'm happiest with a camera in my hand. I took up photography in my mid thirties – it wasn't until my late twenties that I got my first camera, a Canon point-and-shoot whose model number I can no longer remember.
A couple of years later, I graduated to a Panasonic point-and-shoot with an 18x optical zoom and a manual mode, using the latter to teach myself how to adjust settings for the best shot. It was at this time that I began to realize I like taking pictures. It didn't matter that the photos weren't professional grade, I seemed to enjoy the experience.
It was around time that began to feel like things were falling apart. I won't go into the gory details but by 2010, I was at my lowest point because of massive upheavals in my life. It was the most terrifying time I've been through, filled with uncertainties. And, as expected, the stress and anxiety of that time took its toll not just mentally, but manifested physically as well. My hormones went haywire and, consequently, I needed to undergo surgery.
It was taking photos that kept me distracted from it all. In 2012, I bought my first DSLR, the Canon EOS 600D, along with a Sigma 18-300mm zoom lens. For a few years, I could hardly leave my apartment because of the health effects of depression, and I'd take photos of the sunsets from my balcony (which were really quite nice), or drying autumn leaves on the plane trees outside the building.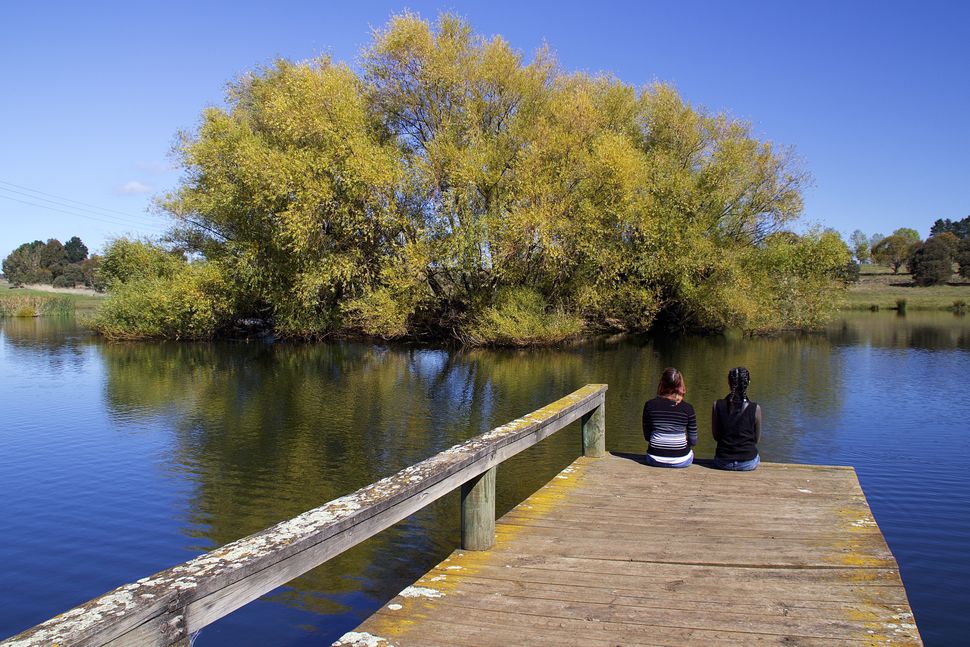 I found that focusing on honing my photography skills kept my mind occupied with other, more constructive thoughts, rather than on myself – things like framing the shot, figuring out the best settings, and so on.
I haven't stopped taking pictures. Experimentation over the years has made me a better photographer – I am entirely self-taught and am decidedly not a professional. What I got out of it, other than feeling better mentally, is a good understanding of the tech that goes into cameras and lenses. This put me in a position to be able to write about photography and I was offered a job that helped me indulge myself with my passion.
I think photography has made me a better person, teaching me patience and empathy. It's also helped me own up to the fact that I have a mental health issue, and no longer feel the need to hide in the shadows. And that makes me one of the lucky few.
Being able to share what we're going through helps – although it takes tremendous courage to do so – and telling that story through photography or film can be a wonderful creative outlet. If you are creatively inclined, there are photo competitions like Out From The Mist that accept entries each year on the theme of mental health. It's also a great and safe space for photographers and content creators to tell their stories.
Harnessing the power of fitness and other hobbies
Reading and photography are my personal mental supports, but they're not the only ones you can try. Going for a run or a walk, joining a gym, meditation and yoga… these are great options that not only keep your mind healthy, but your body too. There are plenty of mental health apps that you can use to get started.
Not into fitness? You can take up knitting or crocheting maybe, or start a scrapbook. If you like making arts and crafts, perhaps consider buying a machine like the Cricut Joy and you could be selling your wares on a platform like Etsy and making some extra cash.
Almost every single one of us has some form of stress or anxiety, whether we admit to it or not – it's up to us as individuals to seek help or find something that sparks joy in our lives and, perhaps most critically, stick with it.
If you'd like to know more about mental health, or are keen to seek help, visit the Mental Health Foundation website in the UK, Mental Health America in the US or SANE and Beyond Blue if you're in Australia.
Sign up for Black Friday email alerts!
Get the hottest deals available in your inbox plus news, reviews, opinion, analysis and more from the TechRadar team.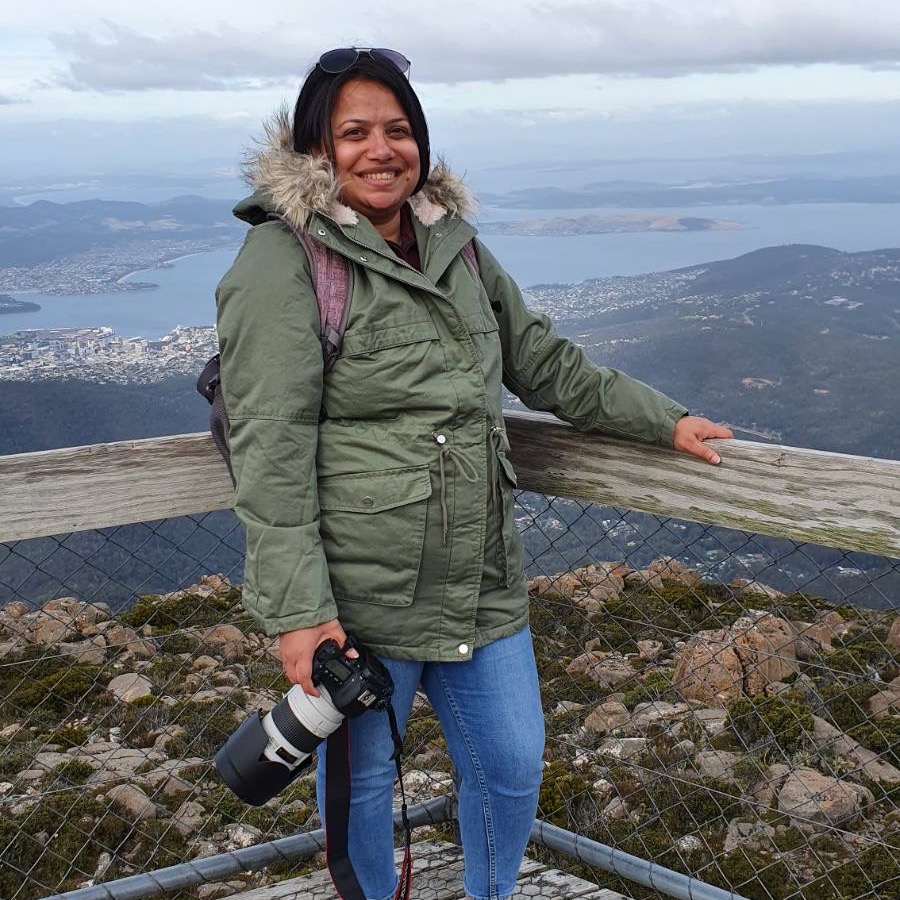 Sharmishta is TechRadar's APAC Managing Editor and loves all things photography, something she discovered while chasing monkeys in the wilds of India (she studied to be a primatologist but has since left monkey business behind). While she's happiest with a camera in her hand, she's also an avid reader and has become a passionate proponent of ereaders, having appeared on Singaporean radio to talk about the convenience of these underrated devices. When she's not testing camera kits or the latest in e-paper tablets, she's discovering the joys and foibles of smart home gizmos. She's also the Australian Managing Editor of Digital Camera World and, if that wasn't enough, she contributes to T3 and Tom's Guide, while also working on two of Future's photography print magazines Down Under.