Free password managers are one of the easiest ways to protect your identity, and by extension your personal data which is why all the major tech companies (Google, Microsoft, Apple) have released password managers for their own audiences.
This is great if you want something simple and straightforward, but what if you want a bit more control and compatibility across platforms?
Well you can try some alternative password managers, and as of March 2023, there are 32 free password managers, with the majority based in the US.
The number of password managers that cost nothing has been stable with plenty of newcomers - some more resilient and trustworthy than others - and some that have exited the market completely because of competition.
Some of them are totally free, some of them are trial versions but most of them come with some restrictions (e.g. limited number of devices supported, premium features disabled, limit on the number of passwords stored etc).
What's great though is that you can download all of them for free and try them before you make up your mind to commit your hard earned cash to a premium version should you want to do so.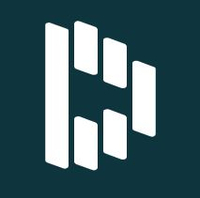 (opens in new tab)
While there's dozens of other free password managers, I've searched for them all. If I have missed any of them, feel free to contact me on Twitter or via email on desire.athow@futurenet.com. Likewise, if any of these free password managers no longer exist or offer their free or trial versions, nudge me and I'll update the list.
Swipe to scroll horizontally