The Apple Watch certainly didn't start out as a great running watch (it didn't even have built-in GPS), but over time, that has changed. There's a good argument to say it's now not only one of the best smartwatch for runners, but it's also giving the likes of Garmin and Polar a run for their money on the run tracking front as well, especially with the advent of the Apple Watch Ultra.
The latest iterations of the best Apple Watches are smartwatches packed with the hardware to deliver that strong tracking performance and crucially, the software for runners is improving seemingly with every iteration of Apple's watchOS operating system.
In the most recent OS update, watchOS 9, Apple introduced running power, the ability to create interval workouts, information on the ideal recovery time after a run as well as new running metrics that let you delve deeper into running form and technique.
Basically, there's a lot the Watch can do for runners right now and if you've got one and are wondering how you can turn the Watch into a better running companion that can turn you into a better runner, we're here to offer some useful tips on how to exactly do that.
1. Use other Apple Watch running apps
This is a really important one because while Apple's own native Workout and Fitness app that you'll use to track runs and look over your running stats out of the box are pretty solid overall, there's a whole host of great running apps in the App Store that can really elevate what the Apple Watch is capable of.
Zones for Training is a very good app if you want to focus on heart-rate based training, and can get a clearer sense of how hard you're working in a session and making sure that you're sticking to the right intensity level in your runs. This will ensure you don't overdo it or you take things too easy.
WatchTo5K is another good app if you're planning to tackle your first 5k, taking you through each session and working as a standalone app so you don't need your iPhone nearby. It's another variation on the ever-popular Couch to 5K running program, using a smartwatch instead of your phone.
If you want to explore more running routes, something like Footpath allows you to upload routes you can follow with breadcrumb-style navigation and for Ultra owners, it embraces the Action button as well to toggle between navigation and workout displays.
Apple's own training features have improved with watchOS 9, but the beauty is that there's usually an app that can help fill the gaps in as well.
2. Understand advanced running metrics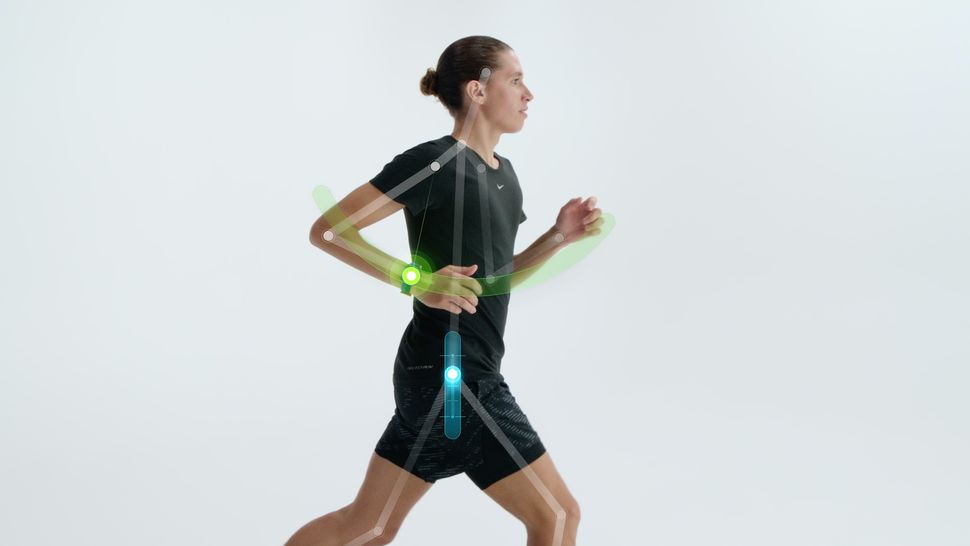 One of the big new features for runners in watchOS 9 was the introduction of advanced running metrics. This kind of information offers runners more data points related to running technique and form, rather than just speed and time. Sports watches Garmin and Polar have been offering some of these metrics for a while, but Apple has emerged with a great set of data that manages to offer a runner everything they need to know.
Now when you finish a run, you can see information on vertical oscillation (how much you bounce up and down during a jog), ground contact time (how much time your feet spend in contact with the floor) and stride length (how far your foot is reaching in front of you) in the Fitness iPhone app. But what are these metrics actually telling you?
Anthony Fletcher, is co-founder and CEO of Onetrack , a running support crew that offers physiological and biomechanical testing as well as run coaching for everyday and elite athletes. Fletcher offers an insight on what you can take from these new running metrics on offer.
"I see these metrics as long term measurements of risk or change," he says. "Post-run, have a look: if the vertical oscillation is much higher than normal, then maybe taking a little more recovery time due to the eccentric load on the shank muscles and tendons.
Fletcher says if your stride length is shorter than normal, it might be that your muscles are stiff and immobile, so some stretching and massage could be in order. "If stride length has shortened a lot in comparison to a similar run, maybe working on some specific mobility to improve sciatic nerve mobility. If contact time has increased a lot then there's a good chance there wasn't enough recovery time between workouts.
"Taking the metrics and deducing the story they are telling you takes time. You shouldn't be at a certain number, everyone is individual."
3. Make use of the training and workout building features
Something that Apple has really done good work on is adding in features that can provide structure to your running time. Although you can simply start a workout and go for a run as normal, you have the ability to build or use Custom Workouts to add interval-style training to that running time.
Adding in some sprint drills or interval training can help make speed improvements over short distances, and offer other benefits for your longer runs as well. Most marathon training plans incorporate some sort of interval training or speedwork to help make you a well-rounded runner.
Before you hit the start button on your run, dig into the pre-run settings where you'll find some good preset interval training workouts and the ability to make your own right on the Watch, in a very simple fashion. You can check out our guide on how to record a workout on your Apple Watch here.
The "Race Route" feature allows you to measure your performance against a previous run. This feature is not new to running watches, but this is also a very useful tool to have at your disposal. Seeing an improvement over your previous time on the same route is a clear gauge of progress, so if you're looking to become a better runner, this is one feature that's well worth using in the lead-up to race day.
4. Edit the metrics on your Apple Watch that matter most
As Apple's Watch gets smarter at what it can track, you can make sure you're focusing on the metrics that matter. The Apple Watch's customisable interface means you can quickly view the metrics you want to see without twisting that Digital Crown to scroll through the stuff you don't care about.
Spend some time getting to know what data you can view during a run by going into the run settings from the Workout app and editing Workout Views. From there you can tinker with and edit the metrics you'll see on the first two data screens, and re-order the other metrics like elevation, running power and heart rate zones - or even turn them off entirely if they prove a distraction.
5. Try training by 'running power' instead of heart rate and pace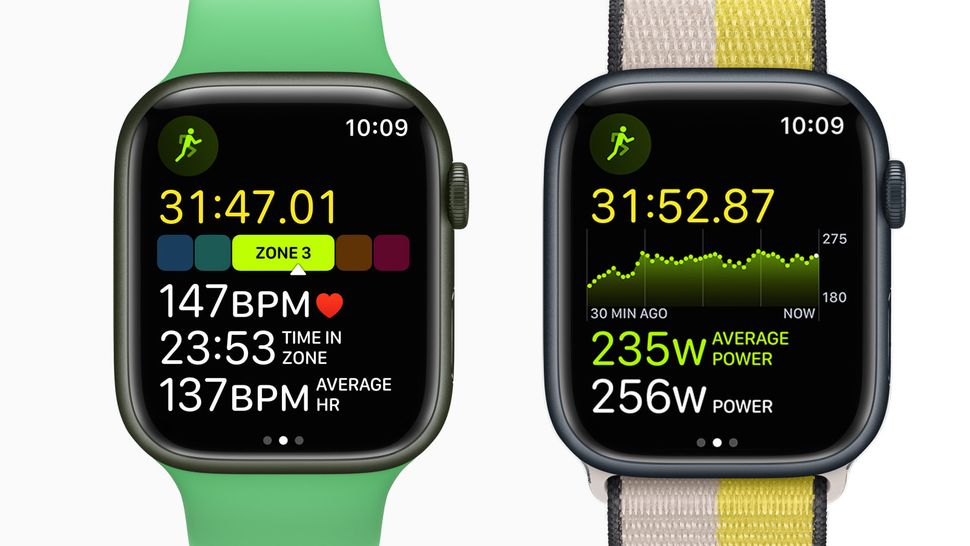 Apple has also giving runners the option to record and track running power. Most running watches can only do this with an additional gadget, such as a heart rate monitor, but Apple can give you a solid estimation using only the watch.
If you're a cyclist, then power as a metric won't be an entirely new concept to you. For running, it's becoming another way to more reliably measure effort levels and energy use during runs in different conditions (uphill versus downhill, hot and cold weather) and different times in your runs. It's a catch-all metric, informing you how hard you're working during runs, and how fast you're doing it. It wants to be a metric that can better represent your effort than heart rate, and can offer benefits for general training time and racing.
Expressed in watts, running power alsos takes heart rate and pace into consideration. You can display power metrics on the Apple Watch to view during runs, and once you've established your power zones, you can start to better govern that training time.
"At this stage it's a relatively new metric and as technology and the calculations improve so the accuracy of the metric will improve," Fletcher explains. "Power is probably a more accurate measurement of "effort" than pace, as the calculations tend to account for incline changes. Inclines significantly increases the amount of energy needed to sustain a given pace and so if you are supposed to be training at a certain intensity, holding a certain pace could unravel a race attempt or maybe make the training a little more intense than needed."
If you find yourself running up that hill (cue Kate Bush) and getting frustrated at your slower pace, feeling as though it's not representative of the effort you're putting in, try measuring your runs by power rather than time.
"Power will be a good judge of metabolic effort," says Fletcher. "240 watts on the flat will be the same as 240 watts on a hill, even though your pace might have dropped a little. You can calculate your critical power off a couple of time trials that will be able to deduce potential training zones for you as well."