The best cheap gaming headset deals in September 2023
Get a fresh gaming headset for less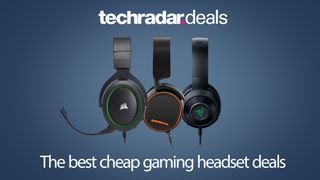 (Image credit: Future)
You can buy a cheap gaming headset for as low as $20 / £20. But before you go out and buy one based on a low price alone, you need to be cautious as there are some subpar headsets that might perform poorly or break in a matter of weeks. We've avoided those here and just stuck to deals on the gaming headsets that can improve your audio and voice chat experience on consoles or PC without breaking the bank.
We've analysed the key specs and stuck to a budget of $100 / £100 or less for these gaming headset deals to ensure you get the most value for money. You might be surprised that you can often get a lot more than you might think at this price range, including a few of the best gaming headsets and the best wireless gaming headsets that allow you to go cord-free.
Whether you're browsing with comfort or style in mind, we've got the best budget options for a wide range of needs right here. You'll find many big brands like Razer, Corsair, Logitech and HyperX all featured here, including budget versions of their $200 - $300 / £200 - £300 headliners that are just as capable for regular use. We've also covered a few of the more expensive gaming headsets that often get a big price cut during major sales events.
Once that's all sorted, you can finish the rest of your gaming setup with a cheap gaming keyboard, a cheap gaming mouse or a cheap gaming monitor. Don't neglect the rest of your gaming space too as we can give it that final touch with a cheap gaming chair or cheap gaming desk.
The best cheap gaming headset deals
1. SteelSeries Arctis 5
Best cheap gaming headset for PC
Compatibility: PC, PlayStation, Mobile | Wireless: No | Drivers: 40mm | Surround Sound: DTS:X v2.0 | RGB: Yes
Independent game and chat control
Very comfortable
Excellent audio
Less features for console users
The SteelSeries Arctis 5 is the perfect cheap gaming headset for PC users. You're getting access to DTS:X v2.0 surround sound, independent game and chat audio settings, the full SteelSeries Engine for EQ tweaking, and a bidirectional ClearCast mic. At $99.99, you're verging on mid-range territory here, but snapping up some premium features for an excellent price.
The SteelSeries Arctis 5 will also work with PlayStation consoles, but note that you won't have access to the roster of extra PC features like surround sound and EQ settings here.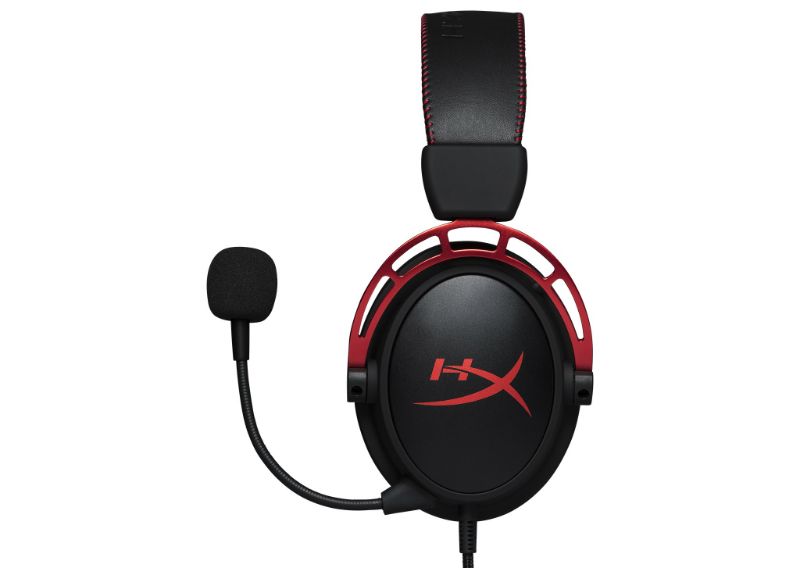 2. HyperX Cloud Alpha
Best cheap gaming headset for console hoppers
Compatibility: PC, PlayStation, Xbox, Nintendo Switch, Mobile | Wireless: No | Drivers: 50mm dual chamber | Surround Sound: No | RGB: No
Defined mid-tones
Booming bass
Wide compatibility
Muddled lows
Though it lacks surround sound for PC, the HyperX Cloud Alpha is the best headset in its price bracket, especially if you're going to be mixing up your console a lot. With compatibility across the spectrum, and a comfortable fit this is going to be an excellent workhorse for everyday gaming.
Its 2.1 stereo sound is top-notch, with its dual-chamber drivers producing less distortion and better low-end sounds. MSRP on these headphones sits at $99.99 but we regularly see them discounted to $79.99 when gaming headset deals do pop up.
3. Logitech G Pro
Best gaming headset for big bass
Compatibility: PC, PlayStation, Xbox, Nintendo Switch, Mobile | Wireless: No | Drivers: Hybrid mesh Pro-G | Surround Sound: Windows Sonic and Dolby Atmos | RGB: No
Sleek design
Comfortable
Punch bass
Oddly design in-line controls
With its 'pro' headset, Logitech eschews flashiness for a solid build and a neutral black finish. The headset produces a nice bass-heavy soundstage and is comfortable to wear for hours at a time, perfect for the serious gamer.
Note: The Logitech G Pro is difficult to get your hands on in the UK, and the newer G Pro X offers far better value for money for UK shoppers. Check out the latest prices just below.
4. Corsair HS70 Pro
The best cheap gaming headset for wireless audio
Compatibility: PC, PlayStation | Wireless: Yes | Drivers: 50mm | Surround Sound: 7.1 surround on PC | RGB: No
Loud bass
Great price for wireless features
Mic sticks out
Signal not completely even
If you need the freedom of movement that only a wireless headset can provide, these cups from Corsair are a highly affordable option. They're equipped with 2.4GHz wireless audio as well as 7.1 surround sound and Corsair's iCue software for customizing your audio experience on PC. With a low list price, that's quite a lot of bang for the buck.
5. HyperX Cloud Stinger
The best cheap gaming headset for comfort
Compatibility: PC, PlayStation | Wireless: No | Drivers: 50mm | Surround Sound: No | RGB: No
Incredibly lightweight
Memory foam cushions
Swivel to mute mic
No surround sound
If you value comfort during long gaming sessions above all else, then the HyperX Cloud Stinger is the headset for you. Weighing in at just 275g you won't have a heavy headband weighing down during your play, the memory foam cushions will put an end to that ear pinching from harder cups, and 90-degree rotation in each earcup will ensure that perfect fit straight from the off.
You're not skimping on audio here either, with 50mm drivers and a robust sound you're still picking up some good quality sound and even a noise-cancelling mic to boot.
6. Razer Kraken X
The best cheap gaming headset under $50
Compatibility: PC, PlayStation, Xbox, Nintendo Switch, Mobile | Wireless: No | Drivers: 40mm | Surround Sound: 7.1 surround sound | RGB: No
Excellent price for surround sound
Comfortable
Nice sound quality
7.1 surround sound, EQ settings, and excellent sound quality, the Razer Kraken X has it all, especially if you're playing on PC. As you might expect, the surround sound and extra customization options aren't open to console players, however you're still getting a solid cheap gaming headset if you are sticking with PlayStation, Xbox or Nintendo Switch.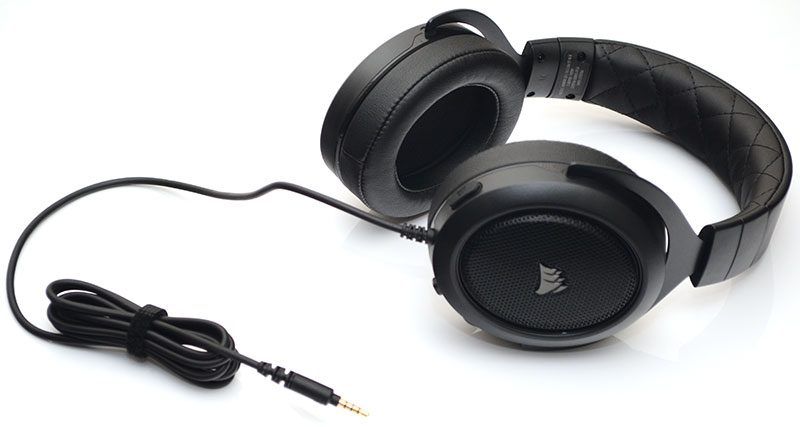 7. Corsair HS50
The best cheap gaming headset for budget 50mm drivers
Compatibility: PC, PlayStation, Xbox, Nintendo Switch, Mobile | Wireless: No | Drivers: 50mm | Surround Sound: No | RGB: No
Comfortable
Sturdy
Great price
Lacks surround sound
Another high-quality, low-cost headset from Corsair, this wired option may be the best in the under-$50 bracket. It may only feature stereo sound (instead of surround sound), but it's hardly a noticeable deficit. It produces dynamic sound, and the actual headphones are plush and comfortable. This hardly seems like the budget headset that it is.
8. Astro A10
The best cheap gaming headset for a seriously strict budget
Compatibility: PC, PlayStation, Xbox, Nintendo Switch, Mobile | Wireless: No | Drivers: 40mm | Surround Sound: No | RGB: No
Comfortable
Decent everyday sound
Regularly on sale
No fancy features
To keep the price low, Astro has eliminated any frills from its entry-level A10 headset. Instead, you get a solid-sounding pair of cans at a decent price. It is only a stereo headset, though, so don't expect the experience you would get with surround sound.
However, we see very frequent gaming headset deals on this model, which means you stand to save even more cash with prices dipping into the $30 range at times.
What to look for in cheap gaming headsets
Not all cheap gaming headsets are worth your cash just because they come in under $100. In fact, the feature set and audio quality on headsets in the same price range can vary significantly, which is why it's important to set out what you need from a cheap gaming headset before heading into a deals hunt.
If you're after a good all-rounder with strong audio quality, a mic that won't have you kicked out the chat, and compatibility across each system you use, then just make sure you're picking up a good set of drivers (40mm-50mm), some comfort features, and potentially a Discord certified mic.
However, if you're looking for something a little more specific, it can pay to hunt down the features you need first - before looking for something that does it all. If you're a console player, for example, you won't need to spend extra on a cheap gaming headset that offers EQ customization and 7.1 surround sound on PC alone.
Similarly, you might want to prioritize these features if you're after a PC-only headset, and pay a little more credence to picking up a shorter cable to keep your setup clean.
It's rare to find cheap gaming headsets offering fully wireless compatibility across all systems, though it is possible during sales periods so keep an eye out during the discount season.
How much should you pay for a cheap gaming headset?
As with most gadgets, you do get what you pay for with cheap gaming headsets - most of the time. That can bend either way, with budget brands sometimes stuffing scratchy drivers and a flimsy mic into a plastic chassis and taking your $30 and more reliable companies cutting a few premium features to offer you excellent audio quality for the same price. So, how much should you set aside before you start hunting for cheap gaming headset deals?
If you're just after an everyday set of cups to play a few hours a week, or to tide you over until a bigger purchase, we'd recommend sticking to a $30 - $50 budget. You can pick up some comfortable cans in this price range, with audio of a decent quality that won't frustrate the untrained ear.
If you're looking for a richer sound quality, though - perhaps to make the most of open world experiences or survival horror jaunts - it might be worth browsing the $50 - $70 price range. You'll find a slight jump in depth of sound here, with more attention paid to balance and those difficult to tune low ranges.
Similarly, if you're playing for more than a few hours a week on PC you might want to invest slightly heavier in those extra features. Having the kind of 7.1 surround sound and EQ customizations that the $80-$120 price range can offer really do make a difference, especially if you're hitting up online FPS titles.
Beyond the $120 mark, the only additional features you'll find are active noise cancellation and wireless functionality (and you'll likely be able to find the latter at between $90 and $120). However, if you do stray into the more expensive realms, audio, mic, battery, and comfort quality does tend to increase as well.
Sign up to receive daily breaking news, reviews, opinion, analysis, deals and more from the world of tech.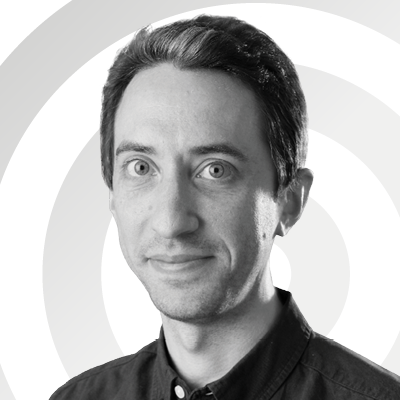 James Pickard is a Deals Editor at TechRadar. After many years of scouring the net for the cheapest games and tech for his own personal use, he decided to make it his job to share those bargains with you. James also has over five years of experience covering some of the biggest sales events of the year at Eurogamer and VG247, including Black Friday, Cyber Monday and Amazon Prime Day. When not deals hunting, James can be found on the PS5, watching a classic film noir or cheering on the Tampa Bay Buccaneers.