AI may ruin everything, including travel, because people are terrible
A new report finds dozens of AI-generated travel guides on Amazon and we may be doomed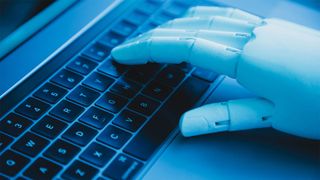 (Image credit: Getty Images)
I usually tell people that our AI future doesn't look that bad. After all, it's a powerful tool that when used properly, can be a tremendous force for good. The problem, it seems, is that people aren't always a similar source for good and, left to their own devices will use AI to make a fast buck and undermine the knowledge, confidence, and maybe even safety of ordinary people.
This week, there's a huge and well-researched New York Times article about what appears to be dozens of AI-generated travel guides, bolstered by equally suspicious five-star reviews.
It, to my mind, is a dangerous trend and another reminder that the most contentious part of the AI debate is not the technology, it's the people using it.
You can't trust these guides
Even though we've been booking trips and planning travel with the assistance of online resources for well over two decades, there is still something to be said for the well-written, dog-eared travel guide. My wife and I have traveled around Europe with the help of tomes written mostly by Rick Steves. Sometimes we check them out of the library but if we plan to travel with them, especially the pocket-sized versions, we've bought them on Amazon.
We come from a generation that grew up reading Steves' books, so we know what to look for and, are not as some were in this report, easily swayed by the more affordable prices of books "written" by semi-anonymous travel authors. Also, if you read a single Rick Steves travel book, you're unlikely to choose anything else. They are so detailed, up-to-date, honest, and often entertaining. You can almost feel Steves' feet hitting the cobblestones as he wandered around the Duomo in Italy.
From the looks of it, people don't realize they've purchased AI-authored travel books until the books arrive in their homes with scant graphics, giant text, zero itineraries, and sophomoric descriptions.
The Times notes that this problem extends far beyond travel books into other guide categories including technology.
Don't confuse these titles with books that happily advertise their author as ChatGPT. At least when people shop Amazon for books about Sammy the Squirrel, they know it's all the handiwork of ChatGPT. There are, in fact, countless books written by OpenAI's prolific LLM writer.
Tell the truth
I don't begrudge those trying to make an honest buck with the massive assistance of ChatGPT, as long as they're transparent about it.
However, when you're in a situation where you need trustworthy advice and you expect it to come from someone with real-world experience, hiding AI authorship is a dangerous bait-and-switch. Make no mistake, someone is clearly trying to hide something here. The New York Times could not find any record for "Mike Steves," the listed author of a wide collection of travel books. Even his author's photo appeared to be AI-generated.
The people generating these guidebooks using AI do not care about consumers or would-be travelers. The AI writing the books has no idea what the experience of travel (or doing anything) is really like. The first time you travel to another country is thrilling and scary, especially if you don't speak the language. It's all literally foreign to you and a good guidebook is a grounding totem. When I carried a really good Rick Steves' book, I would pull it out anytime I felt literally or figuratively lost.
Imagine doing that with one of these books.
No one can keep up
Amazon's response to The New York Times' queries about the prevalence of these books and what are clearly bogus reviews supporting them was not exactly comforting. The online retailer insisted in a written statement to The Times that "All publishers in the store must adhere to our content guidelines," adding that they remove books that don't.
To be fair, Amazon is playing a game of whack-a-mole. Its personal publishing platform (KDP) is a wide open door to all kinds of would-be authors and publishing. Quality is not the benchmark for publishing. Nor is truth. Anyone who hopes to make a buck (or many bucks) can publish on it. I know, I have some self-published kids' books on there. I worked hard on them and have sold little.
I dream of writing something greater but now I wonder if there's a point. People with less skill will simply turn to AIs and churn out our 300-page tomes on any topic and sell them as originals.
What a mess. AI may ruin us yet.
Sign up for Black Friday email alerts!
Get the hottest deals available in your inbox plus news, reviews, opinion, analysis and more from the TechRadar team.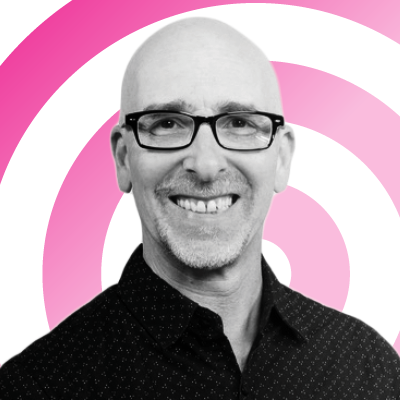 A 35-year industry veteran and award-winning journalist, Lance has covered technology since PCs were the size of suitcases and "on line" meant "waiting." He's a former Lifewire Editor-in-Chief, Mashable Editor-in-Chief, and, before that, Editor in Chief of PCMag.com and Senior Vice President of Content for Ziff Davis, Inc. He also wrote a popular, weekly tech column for Medium called The Upgrade.
Lance Ulanoff makes frequent appearances on national, international, and local news programs including Live with Kelly and Ryan, Fox News, Fox Business, the Today Show, Good Morning America, CNBC, CNN, and the BBC.