Wondering about the Nexus 5X price and Nexus 6P price? Never fear: techradar has you covered.
The LG-built Nexus 5X price starts at $379/£339/AU$659 for the 16GB version and goes up to $429/£449 for the 32GB model.
The plastic-clad phone will be available in the and in colors choices of black, white and greenish blue. It and the Nexus 6P ship in October and are available from the Google Play Store in the US. You can even pre-order your new phones today.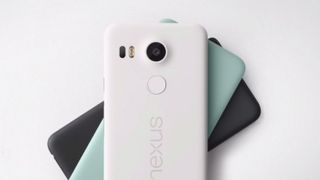 This is a good deal for the Nexus 5X specs bump. It's an unlocked Android 6.0 Marshmallow handset with a 5.2-inch 1080p display and Snapdragon 808 processor. Its cameras are the real kicker: now there's a 5MP snapper on the front and a 12.3MP shooter on the back.
Looking back at older devices, the Nexus 5 2013 cost $349 (about £299, AU$399), and the Nexus 4 before that cost $299, while the very pricey Nexus 6 2014 was at $650 (about £499, AU$870). Google's hit on a smart price with the Nexus 5X, one that should appeal to those considering an upgrade.
Nexus 6P price
The Nexus 6P price matched its rumored pricing, go figure.
The premium 6P starts at $499/£449/AU$899 for a 32GB model, bumps up to $549/£499 for 64GB and tops out at $649/£579 for 128GB. Nab yours in either silver, black or white.
At that price, the Huawei-built phone's starting bracket is $120 more expensive than the smaller and, in contrast, weaker Nexus 5X. Google is catering to two different audiences with its Android Marshmallow flagships.
The Nexus 6P specs call for a 5.7-inch WQHD AMOLED display, with a Snapdragon 810 octa-core processor and 3GB of RAM.
Like the Nexus 5X, the Nexus 6P rear camera is now 12.3MP, while the front is now bumped to 8MP. Both phones also support USB Type-C connectors and feature a fingerprint sensor on the back.