Turkey might be a beautiful, historic destination for tourists. But the freedom its crystal clear blue waters promise, unfortunately isn't something that carries over into the country's virtual world.
In fact, the Turkish government has blocked access to lots of sites and online services over the years - more than 245 thousands websites were banned between 2014 and 2018 only, including Facebook and Wikipedia. When this happens, a virtual private network – VPN – is the tool you want to bypass online censorship.
This is a service that can help you get around blocked access to online destinations, so you can enjoy all the freedoms you perhaps take for granted at home - even when using the otherwise restrictive connections of Turkey.
So what sites are blocked in the country and why? And exactly which Turkey VPN should you choose? We have the information you seek right here.
Why does Turkey restrict access to so many services?
When it comes to social media censorship, Turkey is one of the world leaders. That means access to the likes of Facebook, Twitter, YouTube and Wikipedia has previously been blocked inside the country. This happens intermittently, especially in times of political unrest.
For example, in 2019, Turkey blocked access to 408,000 sites, 40,000 tweets, 10,000 YouTube videos and 6,200 Facebook shares, according to online rights activist Sevket Uyanik.
The blocking is part of the country's revision of the Internet Act of 2007, which it took further in February 2014. This meant the Turkish government passed an omnibus law that further impacted internet freedoms. As a result the country is now classed by the Freedom House index as "Not Free".
RSF's 2021 World Press Freedom Index1 Norway 🇳🇴2 Finland 🇫🇮13 Germany 🇩🇪44 USA 🇺🇸111 Brazil 🇧🇷153 Turkey 🇹🇷180 Eritrea 🇪🇷#Turkey👇📌The government controls 90% of the national media.📌Internet censorship has reached unprecedented levels. https://t.co/dUwrnSebKw pic.twitter.com/yh2RWKDQqCApril 20, 2021
In 2021 the government introduced another law to push this even further. The new internet legislation requires social media platforms with more than a million daily users - like Twitter, Facebook and YouTube, for example - to appoint a local representative to enforce court orders to remove content. It also forces these companies to apply data localization practices, meaning that they must store user data within Turkey.
The reason behind these restrictive laws? The country says it's trying to fight internet crime and determine liability. Sadly, it wouldn't be enormously surprising to see blanket bans in the future (a bit like the Great Firewall of China).
Which services are banned in Turkey?
Over the years, Turkey has blocked 130+ social media and news sites, including one of the country's few remaining independent news sites, Bianet.org. Lots of individual content has also been blocked on sites, so even if the site is accessible it might not have the truth laid out as clearly as intended.
As mentioned before all the big social media platforms have been blocked at some point. These include Facebook, Twitter, Instagram, WhatsApp and Periscope. You could also struggle to access online tools like Google Docs, Translate, Books, Analytics or Tools as well as file sharing DropBox.
Even the likes of Wikipedia, Wikileaks, Blogspot and WordPress have been banned. Along with more dubious sites like YouPorn, The Pirate Bay and Megaupload. Sites including the music platform Deezer and cinema reviews IMDB have even been blocked, as well as video sharing sites YouTube, Metacafe and Vimeo.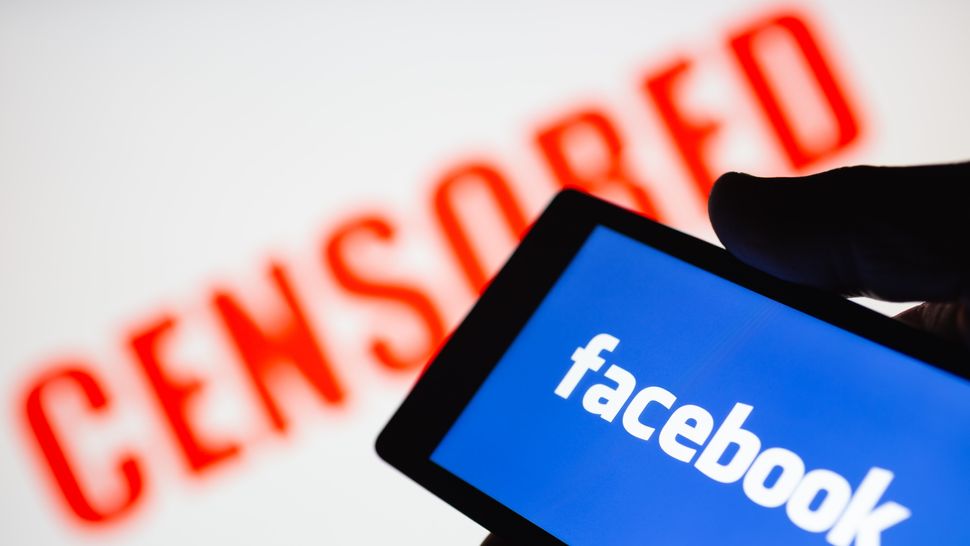 Of course, this list will be in flux as these bans are constantly changing. To check if certain content or site is active, there are websites available (opens in new tab) which will help you to facilitate this.
How can VPN technology help circumvent internet censorship?
With new bans constantly popping out and strict control over social media platforms, using a VPN is the best way you have to secure access to any kind of information. On top of that, this service will also protect your identity and other sensitive personal data.
A virtual private network will help you stay free online by relaying your signal through a server, or multiple servers, which makes you appear somewhere you're not. It masks your IP address and real location, while locking your data inside an encrypted tunnel. Thus, you will be able to access banned websites and apps as you would normally do at home.
To understand more how this service works, check out our full explainer of what a VPN is.
Make sure you download and install your VPN before you get to Turkey, just in case there are any issues with installation when out there. Yes it's legal and there shouldn't be, but better to play it safe. In case you are already in the country and your chosen VPN provider has been blocked, you should contact their customer support. The best Turkey VPNs generally provide an alternative URL able to bypass the block.
What VPN should I use in Turkey?
Our top choices ExpressVPN and NordVPN have both consistently proved that they can beat any restrictions worldwide, offering great customer service if you're struggling. They also combine a vast array of security features as well as server locations. While using a free VPN is likely to lead to frustration thanks to their restricted usage and ad-heavy UX, and we don't recommend it - and you can always try out a premium service risk-free with their 30 money back guarantee..
Just a step behind in our list, Surfshark is a perfect service if you want to circumvent government bans while saving some bucks. It is indeed one of the cheapest VPN services, combining quality and convenience. Its Noborders feature (opens in new tab) will make bypassing online censorship even easier. While, its Camouflage mode (opens in new tab) will mask the fact you are using a VPN.
Are VPNs legal to use in Turkey?
At the time of writing, using a VPN is completely legal. In fact, even if websites are banned, people are not legally responsible for accessing them with a virtual private network service.
Although, you should always keep in mind that everything that you do online is still subject to Turkish law. And, anyone that publicly criticizes the nation can face up to two years of jail time. As Politico reported (opens in new tab), about 36,000 people - among which more than 300 children - were investigated for insulting Erdoğan in 2019 alone.
Since your location and identity are hidden by a VPN, the risk taken here should be lower. Just be warned, there is still a real risk being taken if you are criticizing Turkish authorities via your social media profile.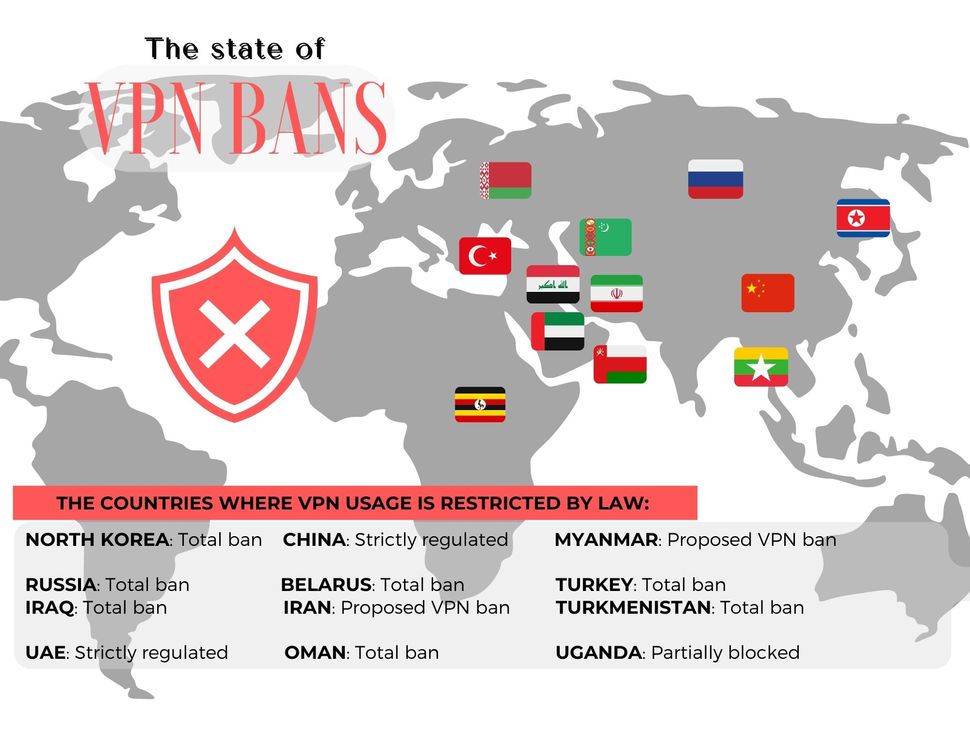 Are VPNs banned in Turkey?
While most of the services can be accessed freely, VPNs have been banned by Turkish authorities.
Already in November 2016, Turkey's Information and Communication Technologies Authority forced Turkish ISPs to block access to Tor software and several VPNs services. Among these were Hotspot Shield, Zenmate, TunnelBear, VyprVPN and ExpressVPN. Now, the ban seems to be extended to all the virtual private network providers.
For blocking the traffic coming from VPN services, the government uses the deep packet inspection (DPI) - a tactic used by countries around the world for enforcing internet shutdowns focused on just some specific sites and/or connections.
The good news is that Turkish IT capabilities are nowhere near as effective as China's Great Firewall. As DPI needs to first identify a VPN connection for being able to block its traffic when it identifies it, services using obfuscation technology - like many of our favorites - can still work in Turkey even though they are banned.