Logitech MX Mechanical vs Razer Pro Type Ultra: which full mechanical keyboard reigns supreme?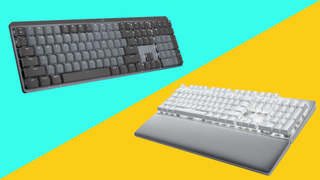 (Image credit: Future)
Though we now live in a world of mini keyboards, full-sized keyboards are still most user's go-to form factor, especially those who aren't in the creative fields and care more about having full functionality than saving space. And, when it comes to such productivity keyboards, two models come to mind: Logitech MX Mechanical and Razer Pro Type Ultra.
That isn't to say that there aren't other excellent full-sized mechanical keyboards out there that you should be considering as well. The newer Wombat Pine Pro, for instance, which we are currently in process of testing, might just give these two a run for their money.
However, due to Logitech and Razer being big-name brands, and the sheer number of coverage these two models have gotten, they are among the most popular full-sized productivity boards right now. That's not to mention the fact that they are two of the best keyboards on the market.
An in-depth comparison is, therefore, crucial to help you make the right choice, especially if both the Logitech MX Mechanical and the Razer Pro Type Ultra are at the top of your list. Before you choose one and hit buy, take a look at the main differences between the two below, in terms of price, design, and performance.
The Logitech MX Mechanical's three-device connectivity, versatility, and excellent performance is perfect for both remote and hybrid workers.
For
Great minimalistic design
Can switch between 3 devices
Good battery life
The Razer Pro Type Ultra keyboard is one of the better keyboards on the market. It's loaded with useful features at a great price, you won't find a much better value.
For
Great connectivity options
Solid battery life
Fast and responsive
Against
High angle of keys
Razer Synapse Windows only
Logitech MX Mechanical vs Razer Pro Type Ultra: price and availability
The first thing you need to know about these two productivity keyboards is that neither of them are cheap, sitting at the over-$100/£100 range. Although, to be fair, you are paying for a top-quality keyboard, whichever one you go for, and both should last you a few good years.
In the US and the UK, the Logitech MX Mechanical is slightly pricier at $169.99 / £169.99. That's over the Razer Pro Type Ultra's $159.99 / £159.99 price tag. But, bizarrely enough, we're seeing Australian retailers list the latter for about AU$10 more than the former at AU$279 and AU$269.95 respectively. So, in terms of affordability, there's really no clear winner here.
Logitech MX Mechanical vs Razer Pro Type Ultra: design
Both boards, as we mentioned, are full-sized, meaning they both have directional keys, function keys, and a numeric keypad. Both also boast a robust aluminum top case and white backlighting that's customizable with different lighting effects. However, that's kind of where the similarities stop.
On one side is the 110-key Logitech MX Mechanical, which has a lower-profile design at a thickness of only 26.10mm as well as an innovative backlighting function that automatically adjusts to current lighting conditions and magically lights up as soon as it detects a user's hands. Via Logi Options+, you can also change backlighting effects (which you can toggle by pressing Fn + bulb key), as well as remap the entire F-row to special functions or personal app-specific customizations. Finally, there are three dedicated buttons to easily switch between connected devices.
On the other is the 104-key Razer Pro Type Ultra, which has a more traditional keyboard design in terms of thickness (40mm). Though it doesn't have the MX Mechanical's adaptive backlighting, it does come with a cushioned wrist rest that's plush, soft-to-touch and provides plenty of support. Thanks to its Razer Synapse 3, users are able to remap or assign macros and shortcuts to most of the keys, and adjust backlight brightness. And while it doesn't have dedicated keys to switch between connected devices, you can use the Fn + 1, 2, or 3 keys to do so.
Logitech MX Mechanical vs Razer Pro Type Ultra: specs and performance
Although both keyboards are fitted with mechanical switches and offer both Bluetooth and wireless connectivity, the typing experiences they offer does differ. Logitech's MX Mechanical not only comes with low-profile switches but in three variants as well: tactile quiet, clicky, and linear. So, you've got three choices here based on your preference. In addition, the included Logi Bolt USB receiver can handle the connection for up to 6 Logi Bolt wireless peripherals, which comes in handy when you've got multiple setups.
Razer's Pro Type Ultra, meanwhile, only uses the linear and silent Razer Yellow mechanical switch that keeps your typing noise level down in an office setting, especially with the addition of a sound dampening foam inside the board's case. It also offers the advantage of a wired connection (on top of Bluetooth and 2.4GHz wireless) that's useful if you need to charge and type at the same time. Its wireless dongle, however, can only handle connectivity for both the keyboard and a Razer Pro Click Mini (if you're looking to invest in a wireless productivity mouse as well).
Logitech MX Mechanical vs Razer Pro Type Ultra: battery
Long battery life matters a lot when it comes to wireless keyboards, and these two blow everything else out of the water with their longevity. It's the Logitech that might be the winner here, however, as it offers up to 15 days of use on a full charge (that's up 360 hours) or up to 10 months if you turn off backlighting. And, if you just happen to forget to recharge it after 15 days, you only need a 15-minute charge for a full day's use.
Meanwhile, the Razer Pro Type Ultra gives you up to 214 hours on Bluetooth and 207 hours on wireless, but that's only if the backlight is turned off. With backlighting on full brightness, it only gives you up to 13 hours.
Takeaway
Sitting at the same price point, it's not easy to choose between the Logitech MX Mechanical and the Razer Pro Type Ultra by just looking at their value alone. Both productivity keyboards offer great features and equally great performance, and one isn't necessarily a better value over the other.
The secret to choosing the one that's ideal for you is considering their respective feature set and figuring out which one serves you best. The Logitech MX Mechanical has a lower profile, adoptive backlighting, three different types of switches to choose from, the impressive Logi Bolt USB receiver, and mind-blowingly long battery life. Meanwhile, the Razer Pro Type Ultra has a plush wrist rest, a fully-programmable design, linear and silent switches, and both wired and wireless connectivity that allows you to connect it to up to 4 devices.
With all that in mind, it should be a breeze for you to decide on the right full-sized mechanical productivity keyboard for you.
Sign up to receive daily breaking news, reviews, opinion, analysis, deals and more from the world of tech.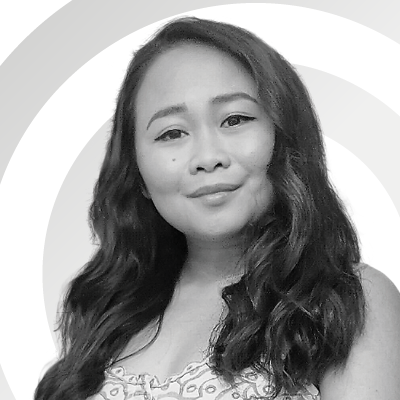 Computing Reviews and Buying Guides Editor
Michelle Rae Uy is the Computing Reviews and Buying Guides Editor here at TechRadar. She's a Los Angeles-based tech, travel and lifestyle writer covering a wide range of topics, from computing to the latest in green commutes to the best hiking trails. She's an ambivert who enjoys communing with nature and traveling for months at a time just as much as watching movies and playing sim games at home. That also means that she has a lot more avenues to explore in terms of understanding how tech can improve the different aspects of our lives.