Verdict
The LG G6 is a phone that takes things back to basics, and does so well. The sleek metal and glass fusion is attractive, and to anyone using the iPhone 7 Plus, the ratio of screen to body will be staggering. However, Samsung has now appeared with the Galaxy S8, and that's a phone that cranks the 'bezel-less' phone wars up a notch.
The larger display has been well used for the native apps, and thankfully worries about black bars appearing around the apps are unfounded. You'll need to work with them a little bit to make certain apps run in full-screen, but ultimately the experience is sound and isn't ruined by the new ratio.
Similarly, the Netflix and Amazon HDR content sound amazing, but it's too early for those to be must-have features, and you'll need to be on high-end plans to make them work properly in the case of Netflix.
What we worry most about is LG's past: it has a history of starting something and not following it through. VR content for 2016's headset? Not really. The Rolling Bot? Never made it out the gate. New modules for the G5? Never appeared... so how do we know that the company will work with app developers to improve their wares for its longer screen format?
LG might have signed a death warrant on the success of the G6 for one reason: the price.
The brand has been pretty clear that it made cost-cutting decisions throughout this phone – for instance, the lower-power chipset or the loss of certain features for certain regions – as it listened to what would actually enhance the consumer's experience and made design decisions accordingly.
Well, most brands say that. It would be dumb to just create a phone with a random set of features and hope that something sticks – but then again, LG has done that in the past, so it's good that the brand is taking things back to basics.
But then we see sky-high pricing that rivals the very top phones out there, without a key, unique feature to compete. The screen is good, but bested by Samsung. The iPhone is slicker. The Pixel has a better camera. People look for a reason to go for a phone, and nothing sticks out with the G6.
That doesn't mean the G6 isn't innovative – the screen looks great and there's raw power, from the camera to the battery to the general snappiness of the handset, rippling through this phone.
There's good reason to be hopeful though, as LG has traditionally lowered its prices quite quickly after launch, and that's already starting to happen in some regions, so even if this handset appears with an eye-watering price it should drop in most territories (although probably not the US, where the G5 has remained rather expensive).
Who's it for?
The LG G6 is a phone for those that like the look of the Samsung Galaxy S8 with its bezel-less (ish) screen, and don't want to pay quite as much. That's a niche audience, but we suspect LG isn't too bothered about riding Samsung's coat-tails here.
There's nothing wrong with this phone, and you'll enjoy the ergonomic way it's put together and the sheer amount of screen on offer.
The camera and general interface are quick to work and snappy to use, and while the battery life isn't great, in the US particularly you're not short of options to charge it.
It's also running the latest version of Android and has some cute usability tricks... if you're willing to make a bit of a change with your phone, the G6 could be a nice place to start.
Should I buy it?
This is a tricky question to answer, as the real problem we have with this phone is just how blooming expensive it is at launch. We can't see how LG is justifying this price when it's been on such a mission to reduce costs.
However, if you're an LG fan and like what's on offer here, you'll appreciate the longer interface and want to play with the dual-window camera. This is a good camera for social cuts, and if you put the work in you can take some fun snaps.
You'll also like the premium feel of the body, with the metal and glass working nicely together.
Is the LG G6 going to be a strong contender to the Galaxy S8 or iPhone 8? In all honesty, probably not.
But this is a phone that gives LG a platform to work from, showing it can make a handsome phone with good features; in short, if this is the direction LG is now taking with phone design, you should be already looking forward to the G7.
The LG G6 isn't the only flagship worth your attention, or even the only all-screen one. Here are three alternatives that you might feel are more worth your money.
Samsung Galaxy S8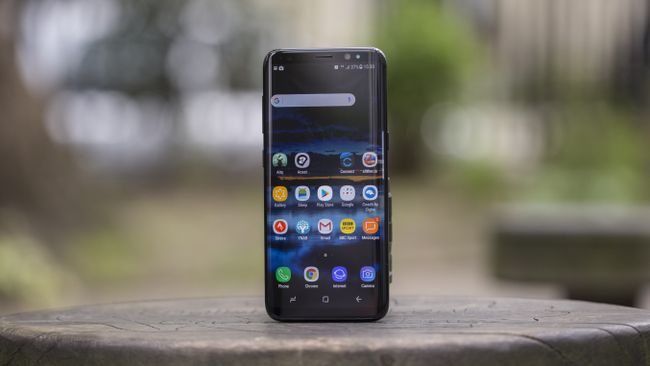 The Samsung Galaxy S8 is probably the single biggest threat to the LG G6, as not only is it the biggest name in Android, but it has a similarly wide 18.5:9 screen that's even bigger at 5.8 inches.
It also has curves, which makes Samsung's Infinity Display more striking than LG's FullVision one, and thanks to its use of OLED, images are more vivid too.
The Galaxy S8 also has a better - though only single-lens – camera, and it's packing the newer Snapdragon 835 chipset in the US, or Samsung's own Exynos 8895 elsewhere.
All that tech doesn't come cheap, as the Galaxy S8 is even more expensive than the LG G6, but in most ways it's the better phone.
Sony Xperia XZ Premium
Sony's superphone doesn't have an all-screen front or the most premium design, but it does have a 4K display, coming in at 807 pixels per inch.
That makes it sharper than the LG G6's screen, and, well, sharper than any other phone's screen too, with only its predecessor, the Sony Xperia Z5 Premium, coming close to matching it.
Like the LG G6, the Sony Xperia XZ Premium also supports HDR content, so the choice here really is between a larger 5.7-inch display on the G6 or a smaller but sharper 5.46-inch one on the XZ Premium.
The Xperia XZ Premium also benefits from a newer chipset than the LG G6, but the design isn't quite as appealing, and it's very expensive, as you'd expect.
HTC U11
The HTC U11's screen isn't as fancy as the G6's or the phones above, but it's still a strong 5.5-inch QHD option, and the U11 has highlights of its own, most notably sides that you can squeeze to launch apps and perform actions.
It's also had a lot of thought put in to the design, with a shimmery glass body, and there's more power here than most phones pack, with a Snapdragon 835 chipset and 6GB of RAM.
The HTC U11 also excels at audio and even comes with a surprisingly good set of earphones in the box.
It's a very different proposition to the LG G6 other than both being high-end Android handsets, but one which may better fit your tastes.
First reviewed: March 2017