The PS5 finally got its Dolby Atmos update, but it's still lacking without Dolby Vision
Opinion: Better for streaming, but more is needed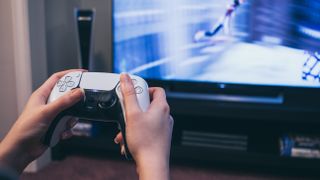 (Image credit: Shutterstock / Mohsen Vaziri)
Sony has rolled out an update for the PlayStation 5 that makes the console's Tempest 3D AudioTech compatible with "Dolby Atmos-enabled HDMI devices such as soundbars, TVs or home theater systems."
Prior to the update there was no Dolby Atmos audio support on the PS5 for gaming, although you could play Blu-ray discs with Atmos soundtracks. According to Sony, the update allows for Tempest 3D AudioTech to now render immersive soundtracks, overhead channels included, to HDMI-equipped devices such as the best Dolby Atmos soundbars or a home theater system.
News of the update was posted on the PlayStation Blog, along with details about a range of new features and improvements. But the addition of Atmos is the one that most caught my attention, because the PS5's lack of support for the format has seemed like a glaring oversight in a console that undoubtedly gets used in systems with the best 4K TVs and soundbars.
To enable the Atmos feature after updating, PS5 owners need to follow the setup instructions listed on the PlayStation Blog. Go to: [Settings] > [Sound] > [Audio Output] > [Audio Format (Priority)], and then select [Dolby Atmos].
Thanks for the Atmos, Sony. Where's Dolby Vision?
One key difference between the PS5 and the Xbox Series X has been Dolby Atmos and Dolby Vision support on the latter. Having those features makes perfect sense as many owners use their consoles not just for playing games, but also for watching 4K Blu-ray discs and streaming.
It's been somewhat of a mystery why Sony omitted support for both Dolby Atmos and Dolby Vision HDR on the PS5, though the Atmos situation has now been corrected. Well, not entirely. Forthcoming games with native Dolby Atmos soundtracks should play just fine on the PS5, though existing games will need to be "patched" with an updated Atmos soundtrack. Games that use Sony's Tempest 3D AudioTech, meanwhile, will undergo an automatic Atmos conversion that, while not the same as an original Atmos mix, will at least make use of a system's height speakers.
Another correction I anticipate, and one that's coming according to Sony's announcement, is that streaming apps like Netflix, Disney Plus, and Max will also gain Dolby Atmos support on the PS5 platform. Streaming subscribers typically have to pay extra for features like Atmos, so it would stand to reason they'd want their streaming device to have that capability. It will be up to each streaming service to update their PS5 for Atmos, but I expect most will make that happen fairly quickly.
With progress being made on the PS5, you'd expect the platform to gain Dolby Vision HDR support as well. But Sony's announcement makes no mention of Dolby Vision, which is a feature that really should have been included out of the gate since Sony's own TVs, soundbars, and A/V receivers support it.
When is Dolby Vision coming to the PS5? I would consider that an equally important feature for the console to support for the same reason that Atmos was needed – because people also use their PS5 for streaming and watching movies on 4K Blu-ray disc. Many of the best streaming services offer Dolby Vision HDR, and it's a format that's commonly used for 4K Blu-ray releases. But it's been several years since the PS5's release and there's been not a peep from Sony about Dolby Vision support. Clearly for them it's a low priority, which is why I'm glad I bought an Xbox Series X instead.
Sign up to receive daily breaking news, reviews, opinion, analysis, deals and more from the world of tech.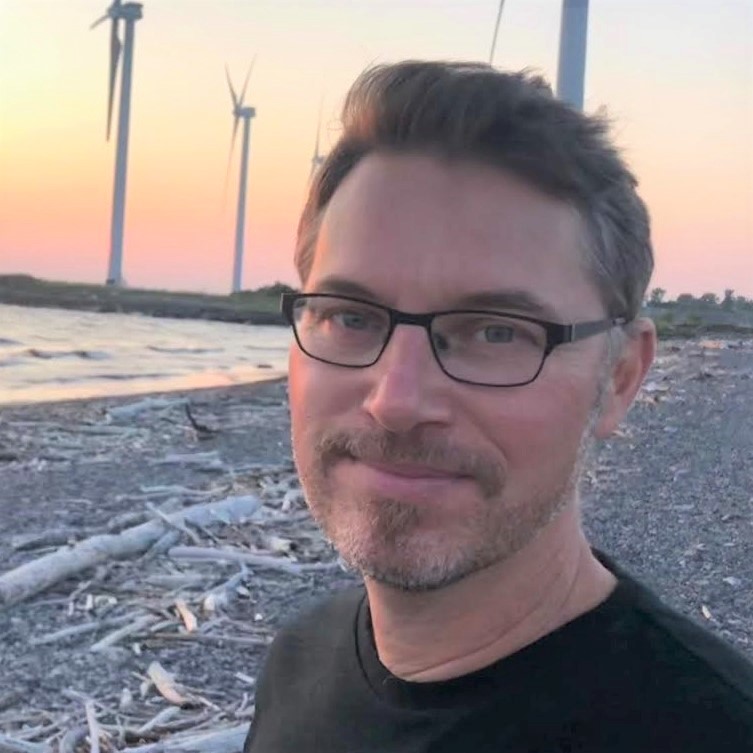 Senior Editor Home Entertainment, US
Al Griffin has been writing about and reviewing A/V tech since the days LaserDiscs roamed the earth, and was previously the editor of Sound & Vision magazine.
When not reviewing the latest and greatest gear or watching movies at home, he can usually be found out and about on a bike.