The final trailer for Killers of the Flower Moon is here, and I could not be more ready for this Scorsese epic
Apple TV Plus looks like it has a masterpiece on its hands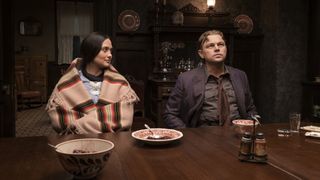 (Image credit: Apple TV Plus/Paramount Pictures)
Apple has just unveiled what it calls the "final" trailer for Killers of the Flower Moon, the next movie from director Martin Scorsese, which is coming to Apple TV Plus, though only after its theatrical run, with no confirmed date yet. This trailer is all about Leonardo DiCaprio's performance, which is has been getting some rave write-ups from previews, and also features a bunch of those write-ups about the movie itself and what a masterpiece we're about to see. And now that we're three trailers in, I'm not arguing with any of them.
The first Killers of the Flower Moon trailer featured several light-hearted moments that made it feel like it'd be more of a match for Casino than something like Gangs of New York from Scorsese's ouevre. The second trailer took a darker turn, focusing on the pain and grief and drama of the movie.
This one seems to be hitting a bit of a balance, with some big drama moments and some fun lines. More than anything, my takeaway from this is that Leo is really leaning into giving a bit of an impression of Robert De Nero, who plays his uncle in the film. The posture and mannerisms here feel lot like what we've seen from De Nero in other trailers (and, to be honest, most of his recent work. The man's got his own style).
I'm actually not that much of a Scorsese guy usually – the man makes exceptional movies, no question, but they're not totally on my wavelength (now Michael Mann – that's my wavelength). But I could not be more into everything the Killer of the Flower Moon trailers have been laying down. My theater tickets have already been booked for a while, and my Apple TV Plus subscription is ready for a rewatch when it joins the best Apple TV Plus movies.
If you haven't seen them yet, here are the first two trailers:
You might also like
Get daily insight, inspiration and deals in your inbox
Get the hottest deals available in your inbox plus news, reviews, opinion, analysis and more from the TechRadar team.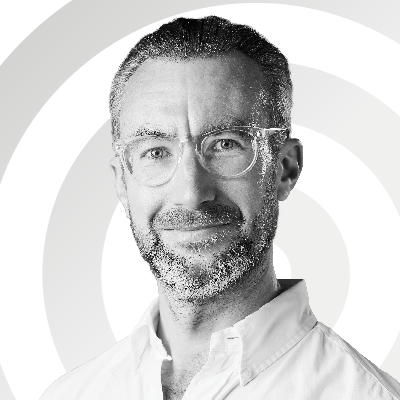 Managing Editor, Entertainment
Matt is TechRadar's Managing Editor for Entertainment, meaning he's in charge of persuading our team of writers and reviewers to watch the latest TV shows and movies on gorgeous TVs and listen to fantastic speakers and headphones. It's a tough task, as you can imagine. Matt has over a decade of experience in tech publishing, and previously ran the TV & audio coverage for our colleagues at T3.com, and before that he edited T3 magazine. During his career, he's also contributed to places as varied as Creative Bloq, PC Gamer, PetsRadar, MacLife, and Edge. TV and movie nerdism is his speciality, and he goes to the cinema three times a week. He's always happy to explain the virtues of Dolby Vision over a drink, but he might need to use props, like he's explaining the offside rule.