Best premium WordPress themes
The website builder and web hosting solution that is WordPress is renowned for its customisability and versatility. You can design your site using free themes, but if you want the best, most up to date and intricate site, you need to venture into the Premium aisle. To help speed up your selection process, we've gathered five very interesting themes for you to check out.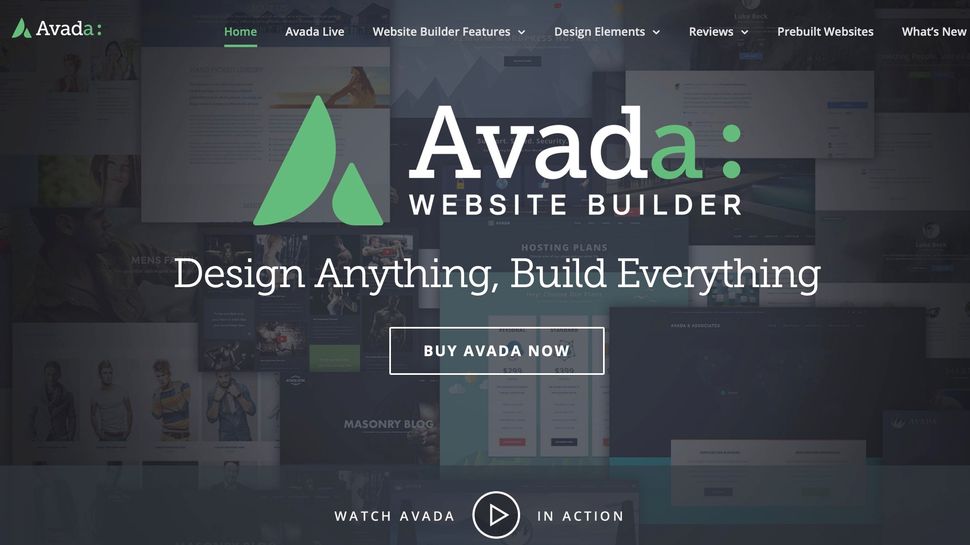 Avada is the number one bestselling WordPress theme on ThemeForest, with over 732,000 sales and an almost 5-star rating based on more than 24,000 reviews, as of this writing. And the reason for that is simple: it's quite simply one of the best premium themes out there. Thanks to the bundled Avada Builder plugin, it allows you to build a layout fast, with impressive customisability. As you'd expect, not only is it responsive, adapting itself to the screen its viewed on, but it's also Translation ready, with support for RTL (Right to Left).
Avada comes with 80 website templates, enabling you to have a site designed and uploaded in next to no time. It also has numerous pre-built layouts, all of which can be altered to suit your needs if you're not happy with the standard configuration, or if you just want your site to look more unique. You can for instance, completely alter the pages' header and footer to match your requirements, all with drag and drop ease. It's also fully compatible with WooCommerce, should you wish to set up an online store.
The price of admission is only $60, which includes updates for life, and six months of tech support. There's an option to extend that support by an additional six months for $18.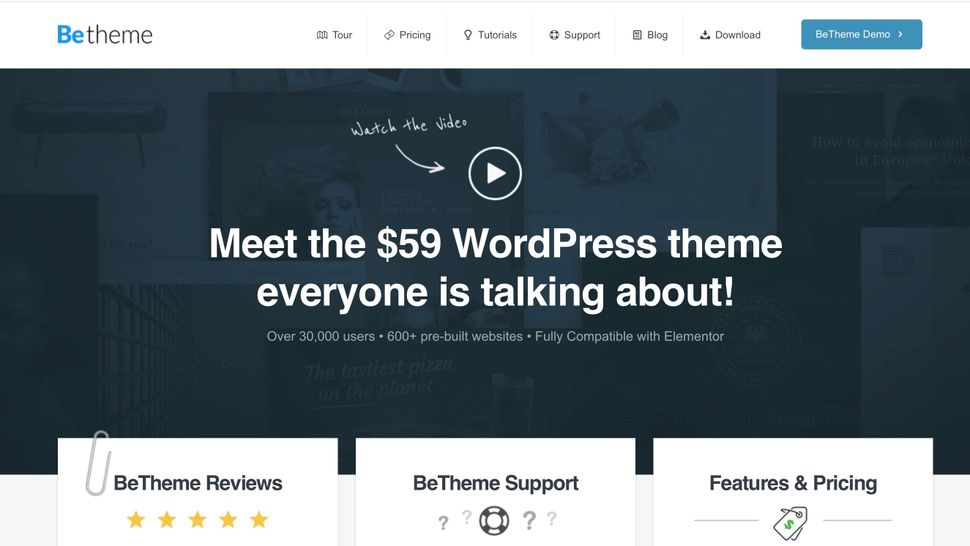 BeTheme is another popular premium WordPress theme. It comes with over 600 pre-built websites to help you hit the ground running, as you can draw inspiration from work that's already been done, customising it with ease, to give it that unique look and feel that will draw your visitors and customers in. Those templates are subdivided into various categories, making it easy for you to find just the style that's right for you. The theme is also flexible enough to be used for any type of site you'd care to create.
BeTheme comes with Muffin Builder, which lets you build and customise your site and pages using containers. You can also set the changes globally, which is an immense time saver, and of course, just like all advanced themes, you don't need to know coding in order to transform the templates. This theme has many of the modern features you've come to expect, such as being responsive and compatible with retina displays, translation and RTL ready, and allows you to include parallax effects and video backgrounds, to name but three.
Like Avada, you can purchase BeTheme through ThemeForest for $59, which includes all future updates and six months of support (and a further six months of support can be got for $17.63).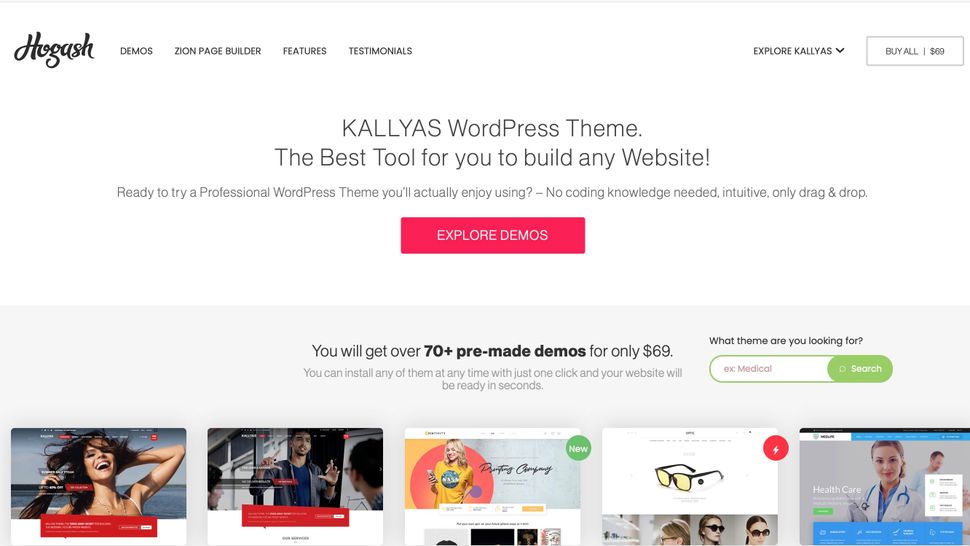 Yet another drag and drop theme is Kallyas. It doesn't have as many templates as BeTheme - only around 70 compared to more than 600 - but frankly, how many do you really need, as long as you find the one that appeals to you? It's worth mentioning that, as with the others, the theme is fully responsive and retina-ready, and it supports all the latest features including being translation-ready, and includes support for RTL. Kallyas comes with a live page builder which allows you to build you site and its pages with drag and drop simplicity, and can be integrated with WooCommerce so you can design your own online store with ease. Integration with MailChimp is also standard.
It comes with multiple layouts for blogs and portfolios, includes a wide variety of sliders, and offers a lifetime of free updates such as all future page designs and features as they get released. All of this can be yours for $69.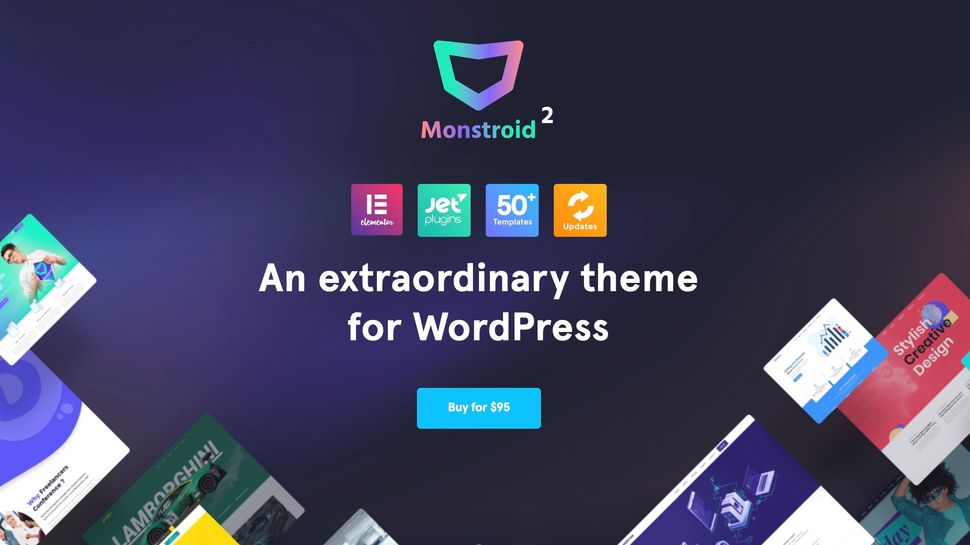 Monstroid2 comes with over 50 pre-built websites, and claims to release a new one every week, so that collection will continue to grow. It comes with a good selection of animation effects, to keep your page feeling more visually interesting than just static text, images and buttons. The customisation features are pretty extensive, and you can apply different layouts to different parts of your website, making for interesting creations. The theme comes with WooCommerce integration, and includes a series of Jet plugins as well, making the price more acceptable.
Monstroid2 will set you back $95, and the price tag also includes a lifetime of updates and support.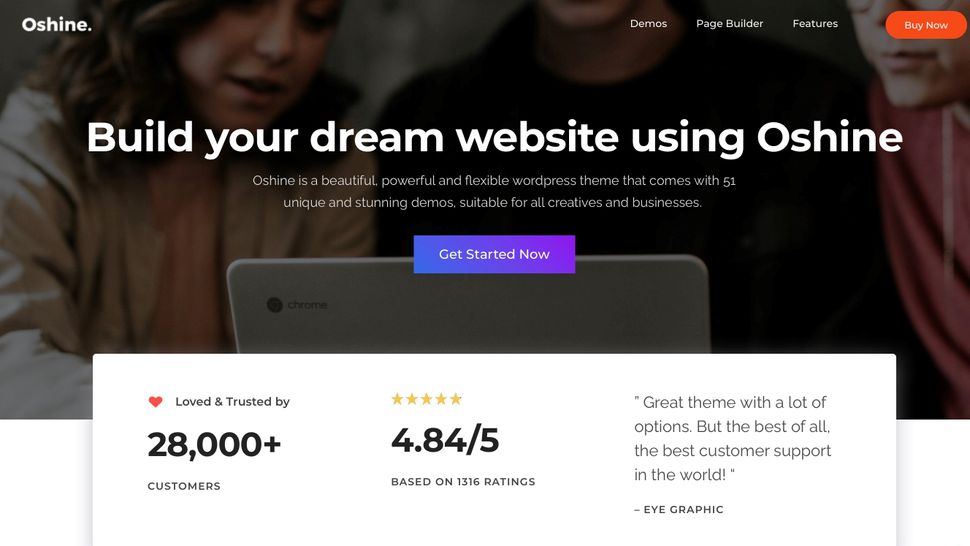 Oshine is a WordPress theme that's great for photographers, with a focus on creating striking portfolios. But obviously that isn't all this theme has on offer. It's able to be integrated with the popular WooCommerce plugin to help you set up your own online business, has six different blog styles, and has support for parallax, and video backgrounds. It comes with numerous header and menu styles, including making them transparent and/or sticky, among other options. There are galleries dedicated to showcasing your Instagram and Flickr collections, and we quite liked the simple but effective black and white hover effect.
You can own Oshine for $59, and like the other themes being sold through ThemeForest, this includes a lifetime of updates and six months of support, with a further six months for an additional $17.63.