Why you can trust TechRadar We spend hours testing every product or service we review, so you can be sure you're buying the best. Find out more about how we test.
Battery life
The Sony Xperia 5 has a 3,140mAh battery, which is a little on the small side for a modern smartphone, but as the Xperia 5 has a relatively small screen it doesn't need as much juice as phones with larger displays.
That said, the Xperia 5 battery is only a little smaller than the one in the Xperia 1, but because it has a smaller screen one of the problems we found with the Xperia 1 isn't an issue here: the Xperia 5 has noticeably better battery life than the Xperia 1.
The Xperia 5 easily lasted us through a full day of use, even if we used it to stream music, with a spot of gaming here and there. With heavy use, when we gamed for longer periods or watched a couple of movies, the handset wouldn't last more than a day, but we wouldn't really expect it to.
When we put the Sony Xperia 5 through our battery test, which consists of playing a 90-minute video at full brightness with Wi-Fi on and accounts syncing in the background, the battery dropped just 12%. That's a noticeably smaller drop than the Xperia 1's 17%, and it shows that the Xperia 5 will last you a good bit longer for watching content. In fact, it's a pretty average drop for any smartphone, which is in turn good for a Sony phone, as they often perform poorly in our battery tests.
Included in the box with the Xperia 5 is an 18W fast charger – that's a piece of kit which should make for pretty snappy charging speeds, on a par with fast charging tech from other smartphone companies, although Sony doesn't market it as such.
We found the 18W charger powered up the handset briskly, which we'd expect given the limited battery capacity. We could happily plug the handset in for an hour before work and get enough juice to keep it ticking through the whole day, or for a few minutes in between movies to sustain our binges.
One notable omission here is Adaptive Charging, as seen in the Xperia 1. This enabled you to specify a time by which you needed the phone to be fully charged, and the phone would regulate its charging speed accordingly to make sure it wasn't at 100% for too long, which strains the battery. It's a useful feature to protect your handset over the long run, and its absence from the Xperia 5 is disappointing.
The Sony Xperia 5 has no wireless charging, but that's a feature present in few smartphones at this price point, so it's not a huge issue here.
Camera
The Sony Xperia 5 camera array consists of three 12MP cameras: f/1.6 wide-angle, f/2.4 telephoto and f/2.4 ultra-wide. If those specs sound familiar, that's because this combo is exactly the same as the setup in the Xperia 1.
As was the case with the Xperia 1, the Xperia 5's cameras are good, but the phone doesn't hold a candle to the best camera phones, which is a little surprising given that Sony's Alpha range of mirrorless cameras are some of the best cameras on the market, and a lot of that tech finds its way into the company's smartphones.
To review the camera in detail would be to quote verbatim from our Sony Xperia 1 camera review, so we'll give you the highlights here.
The telephoto lens facilitates 2x optical zoom and 10x digital, so it's fine for taking pictures of subjects that are relatively near to you, but don't expect long-range snaps to look that good – pictures taken at 10x zoom look quite grainy.
The ultra-wide-angle lens is useful in certain circumstances, for example to capture more of a cramped interior or a group of friends, but as with the Xperia 1, we found that the edges of wide-angle pictures seemed a little distorted, more so than in similar shots from rival phones.
One improvement over the Xperia 1 is that the Xperia 5's scene optimization mode feels quick at identifying subjects, and fine-tuning white balance and color settings to suit. There's no night mode – this optimizer does most of the work in low-light settings, but the Xperia 5 doesn't handle night shots as well as other smartphones.
Autofocus is still a little slow, and we sometimes found the camera took a while to get a subject in focus. This was the case for shots taken in both portrait mode and normal mode, but the results of an out-of-focus portrait mode shot were particularly awful.
When taking regular snaps, the camera is better – overall, image quality is fine, with the 12MP sensor capturing sufficient detail. Colors look rather naturalistic, which may be a shock for those used to smartphone post-processing that's often designed to make colors pop as much as possible. Pictures also look a little dim on the Xperia 5's screen, but that's as much down to the screen as the camera.
The side-mounted camera shutter button can be used like the shutter button on a regular camera, enabling you to take pictures in a way that feels more natural when you're holding the phone in landscape orientation.
It's fairly easy to use, and lets you line up and take shots without that inevitable wobble as you extend your finger or thumb to reach for the on-screen shutter button; the problem is that we frequently forgot to use the dedicated button, because reaching for that on-screen button has become second nature for most smartphone photographers.
Also present is Sony's Cinema Pro app, which we enjoyed when it debuted on the Xperia 1 (in fact, we shot a whole short film with it). It's exactly the same on the Xperia 5 as on the Xperia 1, although because of the smaller screen it's a little harder to see all the information, as well as make out the shot you're framing up; so if you're a budding filmmaker who likes the sound of the Cinema Pro app, the Xperia 1 may be a preferable option.
On the front of the Sony Xperia 5 is an 8MP camera that works just like the Xperia 1's – pictures look bright and fairly colorful, but portrait mode is far too overbearing when it comes to smoothing subjects' skin, tending to smudge facial detail.
Camera samples
Image 1 of 8
There's great detail in the fur on this monkey, although it refused to look at the camera
This picture using optical zoom looks pretty good given it's shooting against the sky
Digital zoom on this bear causes it to look a bit low-res in places
This was our forth attempt at taking this picture, and while it looks good now, strange focus quirks ruined the first three
The ultra-wide camera takes decent pictures, but those trees shouldn't be going in those angles at the base.
The different greens in this shot are all distinct enough, and you can see decent quality of distant details like the Severn Bridge far away.
This ultra-wide shot of a bus looks particularly distorted. Serves it right for crashing this shot.
This portrait mode selfie looks particularly pale, with facial features (like stubble) washed away somewhat.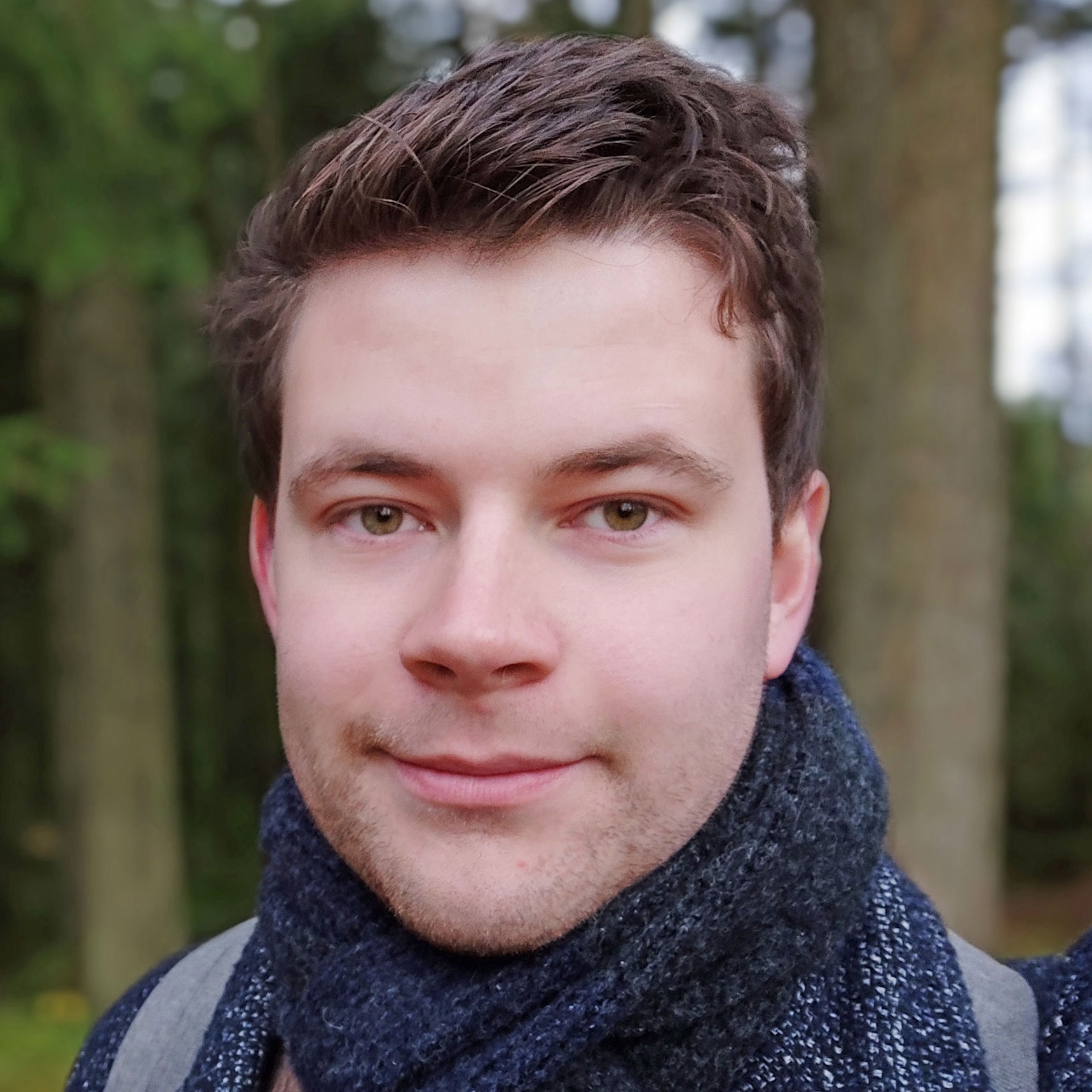 Tom Bedford was deputy phones editor on TechRadar until late 2022, having worked his way up from staff writer. Though he specialized in phones and tablets, he also took on other tech like electric scooters, smartwatches, fitness, mobile gaming and more. He is based in London, UK and now works for the entertainment site What To Watch.
He graduated in American Literature and Creative Writing from the University of East Anglia. Prior to working on TechRadar, he freelanced in tech, gaming and entertainment, and also spent many years working as a mixologist. He also currently works in film as a screenwriter, director and producer.