Why you can trust TechRadar We spend hours testing every product or service we review, so you can be sure you're buying the best. Find out more about how we test.
Swiping from right to left on the homescreen will take you to the app list, with 16 apps on the screen at any one time if you're using the fully touchscreen Z10, while the 3.1-inch display found on the Q10 and Q5 only manages to squeeze 12 on at a time.
If you have more than 16 (or 12) apps, additional pages are added and can be accessed by swiping the same way again, which is familiar territory for iOS and Android users.
You can manage your applications by creating folders, which will reduce the number of pages you need to sift through - which is especially useful on the smaller screened devices.
Hold down on an app any they'll begin to pulsate. Simple drag one on top of another to create a folder (sound familiar?), which you can then rename to some relevant.
There's also the option to uninstall apps in this throbbing view, with a small trash can icon appearing in the top right of each app icon - although stock apps such as contacts, browser and calendar cannot be removed. No huge surprise there.
There's a pleasant fading animation as you flick between pages, and you'll see the previous page of apps fade away to the side of the screen, to be replaced by the new page.
When you select an application from the list BlackBerry 10 doesn't automatically open it up. What you get instead is a short animation which sees BB10 zoom to the active frame page where the app appears and then enlargers to fill the screen.
It may be a nice visual effect but it has absolutely no practical advantage and all it does is slow you down, adding another second or so to the app's load time.
At the bottom of both the homescreen and app list you'll notice a shortcut bar, with quick links to the phone and camera applications, enabling you to quickly jump to these regularly used features.
These shortcuts cannot be changed which is a little annoying as we'd like the flexibility to be able to put our most used apps in this handy space.
If you're rocking the Z10 you also get a search link here which isn't available on the other handsets as search is conducted by simply tapping out what you want on the physical keyboard.
For those of you who are a fan of quick settings you'll be pleased to learn that BB 10 delievers in this department.
Slide down from the top of the screen when you're viewing the homescreen or app list and a bar will pop down - in a similar vein to the notification bar in Android - giving you toggles for Wi-Fi, Bluetooth, alarm and silent mode.
Tap the icon to turn a particular service on or off, or if you want to fine tune one tap it's name instead you'll be propelled to the relevant area of the settings menu.
A slight annoyance with BlackBerry 10 is the fact that you can only set one alarm, so unless you're good at getting up promptly or adept with the snooze button you may find yourself oversleeping if you're relying on a BB10 device.
This is something which should be able to be tweaked in a software update, but it hasn't arrived with BlackBerry 10.1, so the wait continues.
Something which did arrive with the BlackBerry 10.1 update is the ability to customise your notifications for various accounts.
The famous red notification LED is present on all three of BlackBerry's new handsets and you can now control this along with ringtones and vibration on an account by account basis, and even contact by contact.
We'd have liked it if the LED in question was multi-coloured so you can have it flash, for example blue for a Facebook update, red for a message and green for an email.
Peek and Flow
Peek and Flow are two core aspects that come heavily baked into BlackBerry 10 and they dictate the way you use the system.
Flow refers to the way the whole of BB 10 operates, as you glide between applications and screens with no hard navigation tools such as the back or home buttons that are found on rival handsets.
It's very different to any system we've experienced before, so it took us a few days to get our heads around the various gestures required to effectively use BB10.
At times we wished there was a simple back button below the screen, since it wasn't always clear how to return to the previous screen. But the more we used BlackBerry 10 the more we became used to the way it should be used.
Our concern here is that BB 10 requires a relatively steep learning curve for everyone, even those who have owned BlackBerry handsets in the past.
It becomes easier once you've played with BlackBerry 10 for a few days, but we fear customers may be turned off in-store when they preview a handset.
Onto Peek and this is a smart little gesture enabling you to check your latest notifications and messages without having to exit the current app you're using.
As you swipe up over the screen, BB10 will minimise the pane you're viewing and display notification icons down the left side.
This includes icons for new texts, emails, BBMs, social updates and missed calls, and if any of these pique your interest then continue your finger's motion to the right and the screen will slide over to reveal the BlackBerry Hub so you can see who the message is from.
If it's just a boring newsletter you can return to the app, video or game (which are automatically paused) you were viewing without having to go back to the app list and navigate to it. Unless it's the TechRadar newsletter, which you'll obviously want to read straight away.
This action can be sped up it you want to get straight to the Hub view, just start your finger to the left of the base of the screen and drag diagonally up, which will see the peek movement streamlined.
The whole BlackBerry 10 interface does appear to be very smooth with no sign of lag on any of the three handsets, which makes for a pleasing user experience – once you've worked out the various gestures required to get around, that is.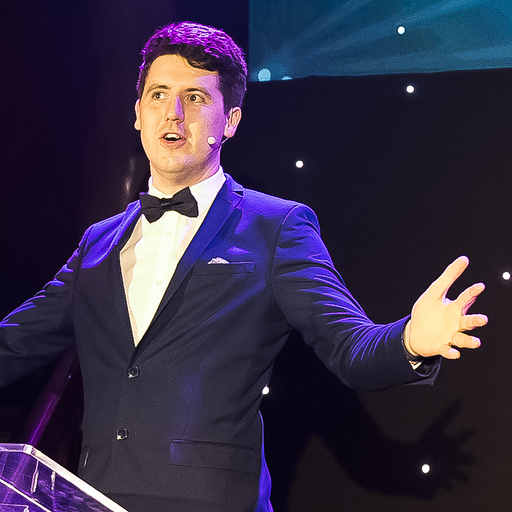 John joined TechRadar over a decade ago as Staff Writer for Phones, and over the years has built up a vast knowledge of the tech industry. He's interviewed CEOs from some of the world's biggest tech firms, visited their HQs and has appeared on live TV and radio, including Sky News, BBC News, BBC World News, Al Jazeera, LBC and BBC Radio 4. Originally specializing in phones, tablets and wearables, John is now TechRadar's resident automotive expert, reviewing the latest and greatest EVs and PHEVs on the market. John also looks after the day-to-day running of the site.