Why you can trust TechRadar We spend hours testing every product or service we review, so you can be sure you're buying the best. Find out more about how we test.
BlackBerry Hub
The BlackBerry Hub is the universal inbox found on BlackBerry 10, and it pulls in all forms of communications from calls and texts to emails, BBMs and social updates.
A new addition to the Hub in the BlackBerry 10.1 update is pin to pin messaging, allowing you to communicate directly with other BlackBerry smartphones in a secure fashion.
Of course with so many accounts feeding into the handset, the more popular among us will be quickly inundated with notifications from various different channels, and this is where the Peek idea makes it easy to see when you've got anything new to look at.
To make the reams of messages easier to manage, tap the title in the bottom-left corner of the message centre to reveal a list of all the accounts you have linked up, and then select the one you're interested in – this will then populate the Hub with notifications from just that source.
There are also various options which can be selected for a particular message, hold down on the communication in question and a slim column of tools will pop up to the right for you to choose from, including reply, forward and delete.
If you're using the QWERTY keyboard toting BlackBerry Q5 or Q10 there are predefined shortcut keys to speed up the messaging process.
For example you can hit "R" to reply, "L" to reply all or "F" to forward the email you're currently viewing on screen.
You can start tapping out a text, email, tweet or Facebook post from the homescreen on the Q10 and Q5, as the BB10 integration has the smarts to detect what action you want.
While the BlackBerry Z10 cannot benefit from these shortcuts it has the advantage of packing a larger screen, allowing more content to be displayed at once resulting in much less scrolling for you.
The amount of scrolling on the Q5 and Q10 really bugged us at time as it's frustrating that you can only see four messages at a time.
Drag down from the top of the message centre and the BB10 Hub will automatically pull in your calendar events for that day in the top half of the screen, enabling you to quickly see what you've got on without having to launch the full calendar app.
It's an impressive setup and we reckon other platforms may be looking at the BlackBerry Hub with a little bit of envy.
It's not without its faults though and one of our biggest bug bears is its integration with the peek gesture.
If you read a message and then immediately exit the Hub without returning to the main overview next time you want to peek at your inbox you'll see the message you last read, instead of your new entries.
The way round this is to remember to hit back once you've read/replied to someone, but it feels like a bit of a waste of time and a little unintuitive.
BBM
BBM, or BlackBerry Messenger, has been a cornerstone of the BlackBerry experience for years, and it gets a revamp with BlackBerry 10.
The dedicated application has been given a lick of paint, with easier navigation and a new feature called BBM Video.
BBM Video joins up with BBM Voice, which launched recently on BB OS7, to bring both voice and video calls to the BBM application on BlackBerry 10.
The days of the BlackBerry bolt-ons on phone tariffs have been and gone, with all your BBM activity coming out of your data allowance if you're not connected to Wi-Fi. So you'll need to keep an eye on your data usage.
Adding contacts is easy and within the BBM app you have the choice of tapping in your friend's pin, or scanning their QR code.
You can send, receive and reply to BBMs from the BlackBerry Hub but if you want the full range of options you'll need to fire up the dedicated application.
BBM is set to roll out on iOS and Android this summer which makes it an even more attractive proposition as all your friends will be able to use no matter what phone they're rocking - apart from those suckers with a Windows Phone who aren't getting treated to the social messaging app.
Keyboard
Now all this messaging capability is nothing without an input method, and keyboards are arguably the thing BlackBerry handsets are most known for.
BlackBerry has spoken in length about how it has engineered its on-screen keyboard to bring users the experience they get on the physical version with the all-new touch offering.
Straight up, we can say the BB 10 keyboard on the Z10 is miles better than the pitiful attempt that adorned the Torch range of BlackBerry handsets, but it's not perfect.
The keyboard sports the silver frets that can be found on the Bold 9900, providing additional spacing between lines and allowing for better travel between keys.
These frets also act as the space for the next word prediction, and the more you type the more BB 10 learns and offers smarter suggestions.
We were able to type at a reasonable pace, but we found the next word prediction if anything slowed us down, since the font is too small to easily see, and we found our fingers were covering most of the suggestions anyway.
It's a different story over on the Q10 and Q5 where BlackBerry's prowess in physical keyboards are once again brought to the fore.
While there's no dynamic suggestions popping up above each key you do still get spell check and predictions on screen to aid your typing experience.
In the BlackBerry 10.1 update text manipulation has been greatly improved, making it a lot easier to highlight text on screen, leading to an easier way of editing your missives as well as copying and pasting.
BlackBerry is calling it Fine Cursor Control, and a blue circle will pop up on screen when you hold down on text, allowing you to place the cursor where you want, and also highlight various words and characters.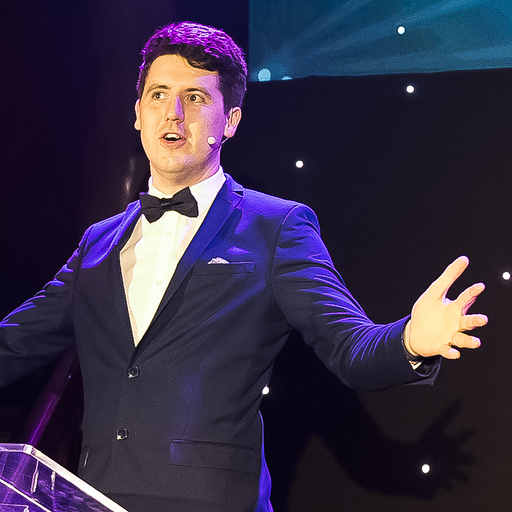 John joined TechRadar over a decade ago as Staff Writer for Phones, and over the years has built up a vast knowledge of the tech industry. He's interviewed CEOs from some of the world's biggest tech firms, visited their HQs and has appeared on live TV and radio, including Sky News, BBC News, BBC World News, Al Jazeera, LBC and BBC Radio 4. Originally specializing in phones, tablets and wearables, John is now TechRadar's resident automotive expert, reviewing the latest and greatest EVs and PHEVs on the market. John also looks after the day-to-day running of the site.