Why you can trust TechRadar We spend hours testing every product or service we review, so you can be sure you're buying the best. Find out more about how we test.
Battery life
The Oppo Reno 10x Zoom's battery life is fairly unsurprising – it lasts for about a day of medium-to-heavy use, and a day and a half if you use it a little less, so about what you'd expect from any modern smartphone.
You won't be blown away by how long it lasts, but you won't be disappointed either.
With a battery capacity of 4,065mAh, you'd expect the device to last quite a long time, but a large AMOLED screen can be quite a drain on battery - as can popping the 'shark-fin' up and down repeatedly for the novelty factor (we couldn't help ourselves…) - so the Oppo Reno 10x Zoom doesn't last quite as long as a lesser phone would with the same power pack.
If there is something to be said about battery drain, it's that the phone seems optimized for viewing content – when we put the handset through our battery test, which involves playing a 90-minute video at max brightness with Wi-Fi on and accounts syncing in the background, the battery only dropped from 100% to 91%.
That's a great result for a smartphone, especially one with such a large and bright display.
In comparison, the iPhone XS lost 11%, and most devices lost between 15% and 20%, so it seems the Oppo Reno 10x Zoom holds on to battery life well if you're using it to stream media.
When you're powering up the handset you're using Oppo's VOOC Flash Charge, which is another way of saying 20W fast charging. As with the battery life the charging speed is fairly average, but at least it's here, and it's a feature we'd expect to see on a device that aspires to premium status.
One odd quirk of the phone was that there was a noticeable delay between plugging in the phone to charge, and the interface actually signalling that the handset was plugged in – initially it took us a while to figure out that this was the case, and that the phone wasn't faulty, and it took a little getting used to.
Camera
The Oppo Reno 10x Zoom has a triple-camera rear setup. This consists of a 48MP f/1.7 main snapper, which is joined by an 8MP sensor with ultrawide lens and 13MP sensor with a periscope lens for optical zoom.
The Oppo Reno 10x Zoom is named for its camera zoom function. You'd be forgiven for thinking, then, that the phone supports 10x optical zoom, or that perhaps 10x is as far as the camera can peer, but neither is correct.
In fact, the camera supports only 5x optical zoom, via the periscope lens, but a whopping 60x digital zoom – that's the highest level of zoom we've seen in a smartphone, besting even the Huawei P30 Pro with its 50x zoom, although don't expect very high-quality images when you're zoomed in this far.
What's equally baffling is that you can't easily reach this 5x optical zoom – the presets, which you can switch between by easily pressing the zoom button, jump from 1x, to 2x, then straight up to 6x, then 10x and ultrawide, completely skipping the highest level of optical zoom you can go for.
The whole zoom aspect of the camera, which the smartphone's name draws close attention to, seems rather oddly implemented.
The 10x zoom actually refers to hybrid zoom which, in basic terms, is a mix of optical and digital zoom, but since it's quite a new technology that most people aren't well aware of, the name feels a tiny bit deceptive.
That's quite a negative way to start a camera review, but in general, we found the Oppo Reno 10x Zoom had a great camera array.
Image 1 of 2
When taking pictures with the main camera, whether we were inside or outside, images looked bright and alluring – evidently this camera is able to pull in plenty of light, and so pictures it took looked great.
This extends to low-light shots, which were always good looking, with appropriately bright subjects.
Depth effects were particularly effective, and in close-up images the perfect amount of background blur was applied to create a great-looking image without looking artificial. For wider portraits, this wasn't the case as much, but we'll get on to that later.
There's a scene optimizer tool too, as we see in most phone cameras these days. Thiswas really quick to identify a scene, although there aren't as many options or variations as in, say, the Huawei P30.
One problem we found with the scene optimizer is that pictures taken with it seemed to have limited color range – what we mean by this is that when a range of similar tones were present in a scene in real life, pictures we took didn't show this, and instead all the colors looked similar.
When we took a picture of wooded scene, the green of the plants and the tree leaves looked similar, even though the foliage actually covered a wide spectrum of greens, yellows and browns, and although the picture looked a bit more vibrant when we turned AI scene optimization off, this felt like a bit of a chore just for certain types of shot.
Colors looked much better in close-up shots though, and it's clearly not a problem with the camera's lack of ability to pick up color, but a quirk in the software, so Oppo could roll out a patch that fixes it if they want.
Now on to the front-facing camera, a 16MP snapper housed in the 'shark-fin' pop-up. We were big fans of this selfie-snapper design, because popping up the section was such a fun novelty, and the shark-fin has a grace that other pop-ups don't.
It's also worth that the pop-up is a good sport compared to those on other phones – the OnePlus 7 Pro would always complain when we popped the camera up and down too much in quick succession, but the Oppo Reno 10x Zoom never faltered.
It's a good thing that we like the mechanized element of the front-facing camera, though, because we're not as big fans of the camera itself. It's not bad, but it had a few issues that made the pictures look a little… off.
For one, pictures taken with the front-facing camera when in normal Camera mode look a little washed out, with both the foreground and the background looking a little too light. Snaps captured in Portrait mode don't have this problem as much, although this mode had a problem of its own, sometimes adding artificial background blur when it shouldn't have.
As an example, when we took a picture of a person holding an object with a distant background, this object sometimes became blurred too. This was more a problem with the rear cameras than the front-facing one, but it felt like this 'bokeh' effect was a little overzealous in front-facing shots too.
These two issues aren't deal-breakers though, and you're getting high-quality selfies with the pop-up camera – if you can get over the novelty and stop popping it up and down so much.
Camera samples
Image 1 of 6
A beautiful cat - but the back of its head looks a little fuzzy (and not in the way all cats are).
Thanks to night sight we can see the leaves in the trees, even during night.
The depth of field is shown really well if you look at the rose, then the leaves, then the branches in the background.
This macro image has the appropriate amount of background blur, although the image is a tiny bit overexposed.
The colors aren't as vibrant as they could be, but it's rather atmospheric too.
Color is a lot bolder here, against the white background.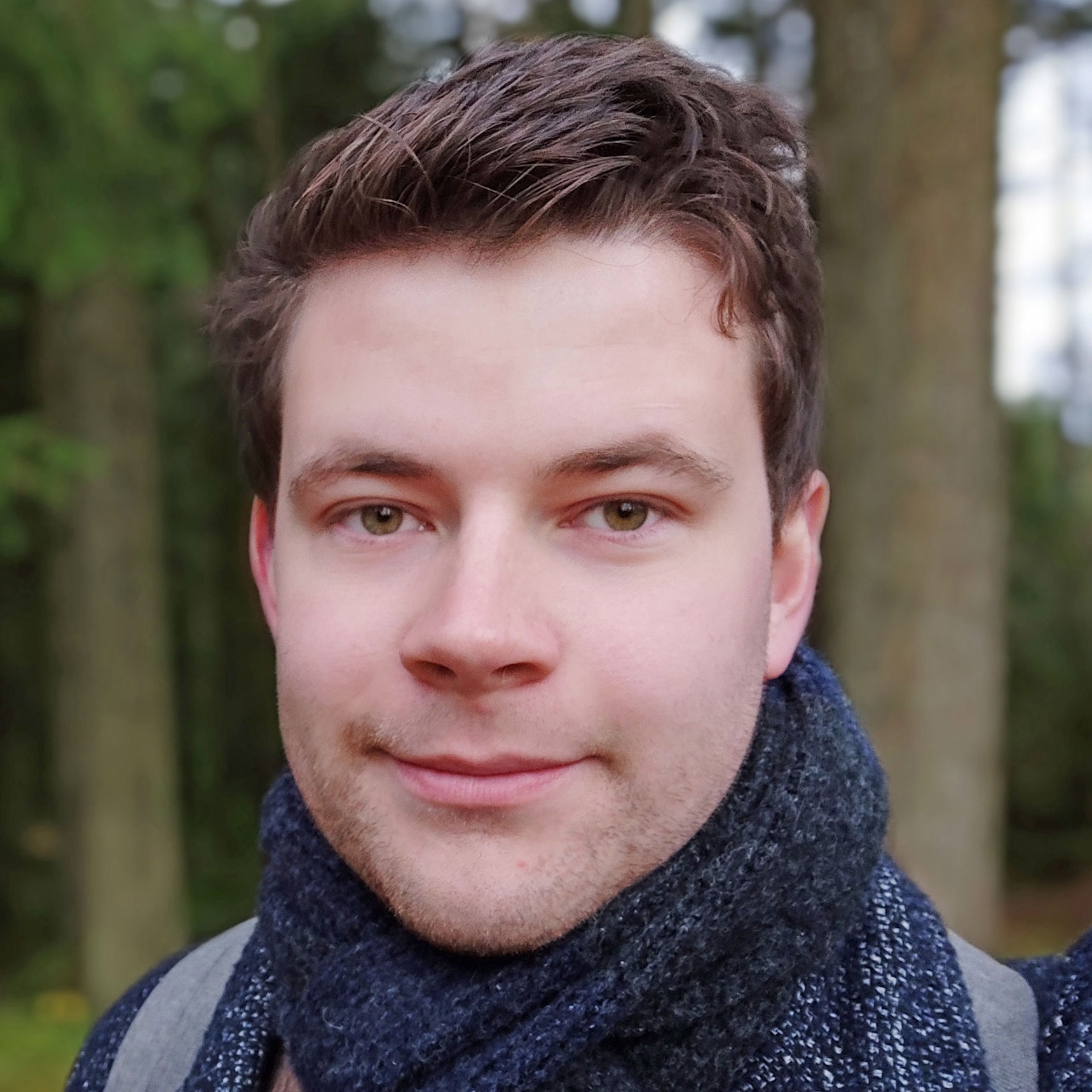 Tom Bedford was deputy phones editor on TechRadar until late 2022, having worked his way up from staff writer. Though he specialized in phones and tablets, he also took on other tech like electric scooters, smartwatches, fitness, mobile gaming and more. He is based in London, UK and now works for the entertainment site What To Watch.
He graduated in American Literature and Creative Writing from the University of East Anglia. Prior to working on TechRadar, he freelanced in tech, gaming and entertainment, and also spent many years working as a mixologist. He also currently works in film as a screenwriter, director and producer.