Why you can trust TechRadar We spend hours testing every product or service we review, so you can be sure you're buying the best. Find out more about how we test.
Cleaning performance
Our test space had wall-to-wall carpets in each room, with the exception of the kitchen's tiled floor, and in both areas the Deebot 900 did an admirable job, even on a standard clean.
To handle tough jobs like carpets and pet hair, Ecovacs has added a Max setting in the app which increases the suction power of the droid. This, however, eats into the Deebot's battery life.
There's a 3,000mAh battery in the Deebot 900, giving it a maximum run time of just 90 minutes as compared to the Deebot Ozmo 930's 110 minutes. On the Max setting, the Deebot 900 runs out of juice in about 45 minutes. That was just about enough to finish a clean on the Max setting in our test space, with barely another square meter left to go. If you have a large home, however, you'll need to keep Continuous Clean switched on in the app to make sure the droid recharges and picks up where it left off, which it does with nary a mistake.
And although it will finish what it started, the Deebot 900 takes about four hours to refuel so, depending on what time it finished its first clean, you could potentially be looking at a second run in the evening or at night.
If you'd like to avoid being disturbed at those hours, just enable the Do Not Disturb feature on the app. This ensures no cleans – including scheduled ones – take place during that time period, and will also turn off the blue lights and voice notifications.
In case you've forgotten to enable Do Not Disturb and the Deebot 900 does start its next round of cleaning when you're least expecting it to, it's quiet. We thought the Deebot Ozmo 930 was quiet enough to continue watching telly while it did its thing. We hadn't heard nothing yet. The Deebot 900 is quieter still, with a hum that's got a 67dB noise level. That hum, however, does get significantly louder on the Max setting.
We were a bit sceptical about the robot's ability to clean a carpet, even on its Max setting, as most other droids we've tested haven't performed well when running over fibre. While its rubber wheels move smoothly over a medium-pile carpet, we'd highly recommend the Deebot 900 for low-pile carpets. Deep-seated dirt, hair and fibres that are sticking to fibres of a medium-pile carpet don't always get sucked up in a single pass, but you'll still get a decent enough clean. That means it's not going to be much help on high-pile rugs.
If you aren't happy with the clean it's done on a carpet or rug, all you need to do is set up an area clean and let the Deebot do the job again. This is, perhaps, a bit of a cheat, but it's not as though you need to do anything more than just lift a finger to set it up on the app.
But before you decide the bot isn't cleaning well, take a look at the bin. The amount of gunk in it will convince you that this little droid is doing everything it says on the tin.
Given its round shape, keep in mind the Deebot 900 is going to miss some corners around the house. These are typically tight spaces between pieces of furniture where it's able to enter, do a small 360-degree clean and roll out. However, the two side brushes do a decent enough job along all edges.
Like any other robot vacuum, you'll need to give your home a preliminary clean, though, making sure there aren't any cables or socks lying around on the floor. The droid can get entangled in these and stop. If this happens, you'll hear a voice notification asking for help. You'll then need to physically disentangle the robot vac, after which it will let you know it's "relocating" and continue with its chores.
Unlike the Deebot Ozmo 930, the Deebot 900 is able to map new spaces. Given the map updates with each clean, additional rooms it may have missed the first time round (due to a closed door perhaps) will get added and vacuumed.
And, with a height of 9.5cm, the Deebot 900 is able to slide under most tables and cabinets, but the top sensor housing may cause it to get stuck under some shelves with low clearing. A small nudge with the foot rescues it easily enough and the droid carries on like nothing ever happened.
The Deebot 900 has a 'drop detector' on the front, so if you've got stairs in your home and the Deebot finds its way to the edge, it will detect there's a fall coming up and stop. Unfortunately our test space was all on a single floor, so we couldn't test the feature but if Ecovacs can ace practically every aspect of the robot vacuum, we don't see why this feature won't jump in to rescue the droid from a nasty tumble.
App control
UPDATE: Ecovacs has a new app that will control your Deebot from now on. It's available for both iOS and Android and will need to be downloaded and set up from scratch. That means you'll need to reset the robot vacuum and you will lose any saved data, including maps. However, the first run of the droid after you've paired with the new app will recreate the map for you.
Pairing the droid is exactly the same process as before, but the overall look of the app has been given a small makeover. The new app also adds a firmware update that improves edge cleaning, virtual boundaries and navigation. Like the original app, the EcovacsHome app is also easy to use and gives you full control of the droid.
We have to give credit where credit is deserved. Ecovacs has a very well-designed app that's easy to use and is the best way to control the Deebot 900. The different cleaning types are neatly laid down on the app's main page, which also shows you the live map, and whether the droid is cleaning or sleeping (there are animated zees for that). It also depicts the battery life, displays an icon for scheduled and continuous cleans, and for the Do Not Disturb mode. All the information you need is right there.
Once the map of your home has been created, tapping on Map Management will let you select specific areas to be cleaned (if you don't want a full clean) or you can set up virtual boundaries if there's a spot you don't want the Deebot to get to.
Unlike the map created by the Deebot Ozmo 930, there are no textured differences to depict carpets from hard floors, but that's explained by the fact that the Ozmo 930 has a mopping function which automatically begins if water is in the vacuum's reservoir and needs to know where the hard floors and/or carpets are.
Tapping on the menu option (the ellipses symbol) gives you more settings. This is where you choose the power level of the vacuum – standard or max. This is also where you choose to switch on continuous cleaning and the Do Not Disturb feature.
On this same settings pane you'll be able to set up a cleaning schedule – choose a day, time and frequency and all you need do is come home to a clean home. To keep with the 'returning to a clean home' theme, the app also lets you start a clean remotely as well. So if you haven't got a cleaning scheduled and you're expecting unexpected guests who called in the last minute, just use the app to start the vacuuming.
If you doubt whether the Deebot has done a clean while you were away, you can check the cleaning logs. You can even keep tabs on the life of the accessories – there is an extra set of side brushes and an additional filter in the box in case the first set begins to wear out. The app doesn't require you to monitor the accessory life at all – when it's time for a change, you'll get a notification on the homepage, which will show up every time you open the app till the change has been made and the life of the brushes reset.
Smart home integration
Smart home integration has become common amongst the newer robot vacuums, and the Deebot 900 is no exception. It works seamlessly with both Google Assistant and Amazon's Alexa.
To set up smart home integration, you'll need to make sure your robot is online on the app and that you're signed into your Ecovacs account, which you would need to set up if you're a first-time Ecovacs user.
To link the Deebot 900 to Alexa, you just need to enable the Ecovacs Skill on the Alexa app, then sign into your Ecovacs account. After that you can control the droid by saying, "Alexa, ask Deebot to start cleaning," or "Alexa, ask Deebot to stop cleaning." If you want the droid to head off for time between the mains, the command is "Alexa, ask Deebot to start charging".
With Google Assistant, it's much the same process; make sure the droid is connected and online, then open the Google Home app and add 'Deebot' by heading to Home Control. You'll need to sign into your Ecovacs account and then you're ready to say, "Hey Google, start the Deebot," or "OK Google, stop the clean".
For us, the setup process was easy-breezy and the robot vacuum responds to voice commands instantaneously. However, HomeKit support is not yet available, so iOS users won't be able to use Siri to control the droid.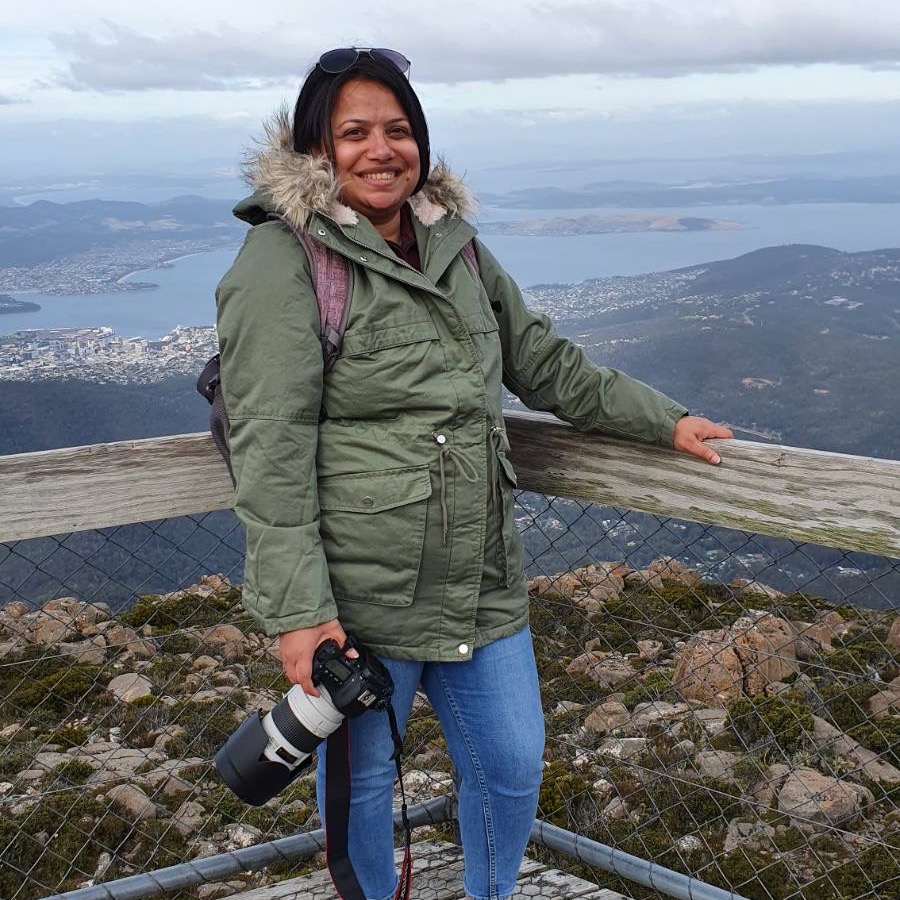 Sharmishta is TechRadar's APAC Managing Editor and loves all things photography, something she discovered while chasing monkeys in the wilds of India (she studied to be a primatologist but has since left monkey business behind). While she's happiest with a camera in her hand, she's also an avid reader and has become a passionate proponent of ereaders, having appeared on Singaporean radio to talk about the convenience of these underrated devices. When she's not testing camera kits or the latest in e-paper tablets, she's discovering the joys and foibles of smart home gizmos. She's also the Australian Managing Editor of Digital Camera World and, if that wasn't enough, she contributes to T3 and Tom's Guide, while also working on two of Future's photography print magazines Down Under.