Why you can trust TechRadar We spend hours testing every product or service we review, so you can be sure you're buying the best. Find out more about how we test.
For most Chromebook type tasks, the Dell Inspiron Chromebook 11 2-in-1 may not be the fastest one on the market. However, it is fast enough to meet most users' needs. The laptop does struggle to keep up with the more processor-hungry apps, but it's able to run the less demanding ones without issue.
Benchmarks
Here's how the Dell Inspiron Chromebook 11 (3181) 2-in-1 performed in our suite of benchmark tests:
Mozilla Kraken: 4,182ms
Octane 2.0: 8,650
JetStream: 24.845
Battery Life (TechRadar movie test): 11 hours, 36 minutes
With games, for example, the Inspiron Chromebook 11 2-in-1 is able to run Plants VS Zombies and The Sims smoothly. However, it struggles with PUBG, resulting in a lot of frame drops even on low settings. You can forget about playing the soon-to-be released Call of Duty Mobile game with it. With videos, the laptop is able to handle those at 1080p and 1440p resolution, but it was excruciating slow buffering 4K videos.
Because it only has an Intel Celeron N3060 and 4GB of RAM, the Dell Inspiron Chromebook 11 2-in-1 is hardly future-proof. In a couple of years, you'll probably need to swap it out for a newer and faster model.
There's also the matter of the laptop's 64GB eMMC storage, which is standard for lower-end Chromebook models. Not that you would need a lot of storage space for large files, like photos and videos since Chromebooks, are all about the cloud. However, if you have no Wi-Fi access and need to rely on your offline storage, 64GB is just not enough especially if you need to download movies and TV shows. Your only option to expand storage is with Micro SD cards, which are ideal for files but are hardly reliable for running apps off of.
What did blow us away with this Chromebook is its ability to multi-task, making us somewhat feel we are using a proper laptop. For that price, we didn't really expect much from it. Yet impressively, it's able to offer split screen functionality (activated when you drag a browser window all the way to the left or right of the display), and run several apps and browser windows all at the same time.
In fact, at one point during our test, we had a YouTube video playing in one browser window, a Netflix show running in another, and both the Netflix and Plant VS Zombies apps running in the background. The game app did start to slow down a little, but we're still pretty impressed that it handled three different videos playing at once all at 1080p.
Battery life
Touting a 3-cell, 42 WHz integrated battery, the Dell Inspiron Chromebook 11 2-in-1 actually offers slightly longer life than others. Chromebooks typically have a battery life of about 10 hours at full charge. But, after running our movie test at half brightness and half the volume, we found that this particular Chromebook lasted 11 hours and 36 minutes.
That's five full runs of the 125-minute movie plus one half run. This isn't exactly surprising considering it doesn't have any power-heavy innards, but we're still pretty happy with the results anyway.
Final verdict
With a price tag of $250 (about £190, AU$350), we honestly weren't expecting to get a lot of use out of the Dell Inspiron Chromebook 11 2-in-1, but we're very happy to report that it actually exceeds our expectations. Of course, it isn't going to compete with a powerhouse like the Google Pixelbook, which is our top pick for the best Chromebooks of 2019. But, for a low-end Chromebook, it's actually pretty decent with its multi-tasking capabilities, longer battery life and rugged design, to name a few advantages.
This Chromebook can run a little slow sometimes and it isn't exactly future-proof. However, if you're looking for a cheap laptop that you can take anywhere and helps you with basic productivity as well as entertains, you can't go wrong with the Dell Inspiron Chromebook 11 2-in-1.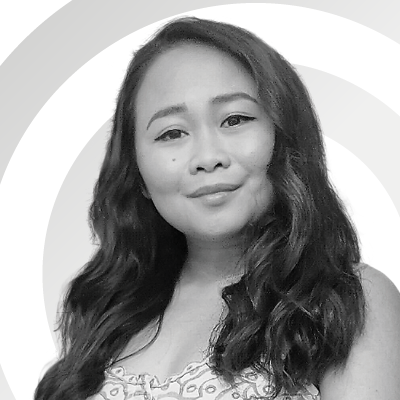 Computing Reviews and Buying Guides Editor
Michelle Rae Uy is the Computing Reviews and Buying Guides Editor here at TechRadar. She's a Los Angeles-based tech, travel and lifestyle writer covering a wide range of topics, from computing to the latest in green commutes to the best hiking trails. She's an ambivert who enjoys communing with nature and traveling for months at a time just as much as watching movies and playing sim games at home. That also means that she has a lot more avenues to explore in terms of understanding how tech can improve the different aspects of our lives.