Acer Predator Orion 3000: One-Minute Review
The Acer Predator Orion 3000 desktop PC presents newer players with one of the best and most affordable opportunities to make their mark in the PC gaming scene. After all, there's a reason why it sits comfortably at the top of TechRadar's list of the best budget gaming PCs.
Acer's latest Predator Orion 3000 line-up offers gamers the ability to choose from several mid-tier configurations that now include a 12th Gen Intel processor, an Nvidia RTX 30-series graphics card, and up to 64GB of DDR4 RAM, all packed neatly into a compact micro ATX case.
Understandably, this PC series makes a few compromises in terms of its components that can only be described as cost-saving measures. For example, although the Orion 3000 features both HDD and SSD storage, the most basic configurations tend to include just 256GB of the latter. Similarly, the Predator Orion 3000 series also features DDR4 RAM as opposed to the newer industry standard of DDR5.
Still, minor shortcomings aside, the hardware featured as part of the Acer Predator Orion 3000 series lends itself well to the average gamer. Plus, the PC is relatively easy to upgrade, should the need or desire to do so ever arise.
Acer Predator Orion 3000: Price and Availability
Starting at $1,449 / £1,099
Available now from the Acer store and third-party retailers
You can buy it in the US, UK and worldwide
Spec Sheet
Here is the Acer Predator Orion 3000 configuration sent to TechRadar for review:
CPU: 12th Gen Intel Core i5-12400F (2.50 GHz)
Graphics: Nvidia RTX 3060 Ti
RAM: 16GB DDR4
Storage: 256GB M.2 SSD + 1TB HDD
Optical drive: N/A
Ports front: 1 x USB-A 3.1, 1 x USB-C, 1 x headphone jack and 1 x microphone jack
Ports back: 2 x USB-A 3.1, 4 x USB-A 3.0, 3 x analog audio jacks, 3 x DisplayPort, 1 x HDMI, Ethernet
Operating system: Windows 11 Home
Connectivity: Intel Killer E2600 Ethernet, Wi-Fi 6E, Bluetooth 5.0
Weight: 21 pounds (9.5 kg)
Size: 15.4 x 15.2 x 6.9 inches (392 x 386 x 175 mm)
The Acer Predator Orion 3000 gaming PC series can be found on sale in the US, UK, and worldwide, with a range of slightly varying configurations available depending on each gamer's individual needs.
The latest iteration of the Orion 3000 series features the new Intel Alder Lake chipsets. The starting configuration is priced at $1,449 / £1,199 and includes a 12th Gen Intel Core i5 CPU, an Nvidia RTX 3060 GPU and 16GB of RAM, as well as 256GB of SSD and 1TB of HDD storage. Pricier variations allow users to opt for either an Nvidia RTX 3060 Ti or 3070 for the GPU and a 12th Gen Intel Core i7 processor for the CPU.
The configuration that TechRadar reviewed is a slightly more powerful model available in the UK for £1,299 (approximately $1,600 in the US). The Predator Orion 3000 arguably presents one of the best values for money especially when you take into account its decent gaming performance and esports-ready hardware. It could be even better value if any currently available Acer promo codes bring the price down more.
Price and Availability: 5/5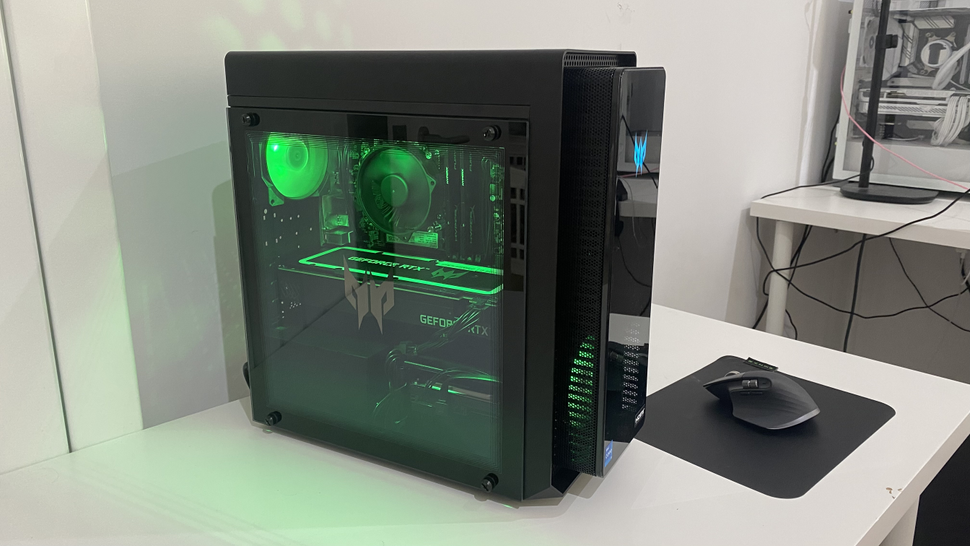 Acer Predator Orion 3000: Design
Neat, compact design
Configurable RGB lighting
Loud cooling fans
The Acer Predator Orion 3000 features the classic gaming black-and-RGB design within the confines of a compact micro ATX chassis.
At the front of the case, you'll find a single USB Type-C port, alongside a Type-A USB 3.1 and two 3.5mm headphone and microphone ports. The PC's back panel contains all the basic ports you can expect from your average gaming computer: four 3.0 USB Type-As, two 3.1 USB Type-As, and three analog audio ports. The back of the Nvidia RTX 30-series GPU allows gamers to connect their favorite display through either HDMI or DisplayPort.
In terms of software, the PC comes with a pre-installed version of Acer's PredatorSense, which gamers can use to monitor internal temperatures, control the cooling fans and configure the RGB lighting system. It should be noted that on full blast, the PC's cooling fans are extremely loud almost to the point of being distracting, even when using headphones on near-full volume.
In terms of hardware and affordability, the Acer Predator Orion 3000's closest competitor would likely be the latest HP Omen product range, which can typically be found on offer for a similar price. However, it should be noted that in terms of design, the Predator Orion 3000 is the likely winner in the match-up.
The HP Omen comes equipped with a full ATX case, which – despite its slight upgradability advantage – will wind up taking up much more desk space. Another key aspect within the match-up is that the HP Omen series often receives criticism for its uninspiring design – something the Predator Orion 3000 excels at with its sleek appearance.
Acer Predator Orion 3000: Performance
Great gaming performance
Decent CPU benchmarking results
Minimal SSD storage on cheapest configurations
Benchmarks
Here is how the Acer Predator Orion 3000 performed in our suite of benchmark tests:
3DMark: Night Raid: 50,215; Fire Strike: 22,948; Time Spy: 10,381
Cinebench R23 multi-core: 11,164 points
GeekBench 5: 1,436 (single-core); 7,537 (multi-core)
PCMark 10 (Modern Office): 7,160 points
Total War: Warhammer III (1080p, Ultra): 78 fps; (1080p, Low): 246 fps
Cyberpunk 2077 (1080p, Ultra): 76 fps; (1080p, Low): 115 fps
Dirt 5 (1080p, Ultra): 98 fps; (1080p, Low): 219 fps
Although the Acer Predator Orion 3000 can be considered an affordable option, this certainly doesn't mean that it compromises on gaming performance as much as you would expect from a budget PC. Thanks to the inclusion of an Nvidia 30-series graphics card, the Predator Orion 3000 is capable of coasting through even the most graphically intensive games such as Cyberpunk 2077 and Total War: Warhammer III, consistently hitting over 70 fps on both titles on Ultra settings.
The Acer Predator Orion 3000's performance in our usual benchmarking tests exceeded expectations too. For example, our review unit's duo of Nvidia GeForce RTX 3060 Ti and Intel Core i5 processor achieved 7,160 points in the PCMark 10 test. This meant that the Predator Orion 3000's hardware scored higher than 93% of other PCs and placed higher than the average premium gaming PC from two years ago.
Overall, given the wide range of configurations available for purchase, the Acer Predator Orion 3000 line-up is perfectly capable of catering to most players looking to break into the world of PC gaming. Despite its lack of DDR5 RAM across the series and its base models including just 256GB of SSD storage, both are arguably minor shortcomings and can be easily overlooked considering the product's reasonable price.
Although those on the lookout for more premium hardware would likely benefit from exploring other options, this gaming computer is a solid choice for those looking to balance a decent gaming performance with a more than palatable price range.
Buy it if...
You're just getting into PC gaming
If you're looking to get into PC gaming, then look no further. With a perfectly reasonable price and good gaming performance, you may struggle to find a better option than the Acer Predator Orion 3000.
You're looking to save money
As an affordable and easily upgradable mid-tier gaming PC, the Acer Predator Orion 3000 will serve you well in the long-term future, with special thanks to its 12th Gen Intel Core CPU and Nvidia RTX 30-series GPU.
Don't buy it if...
You want cutting-edge hardware
Simply put, the Acer Predator Orion 3000 is an entry-level gaming PC. While it certainly does the job for most, if not all, modern games, players looking to maximize their setup's processing and graphics output should explore other pricier options.
You want a full-size gaming PC
One of the best selling points for the Acer Predator Orion 3000 is its neat and compact micro ATX design. However, if you're more accustomed to full-size PCs that come with slightly easier upgrading options, then you may find better luck with our alternatives below.
Also consider...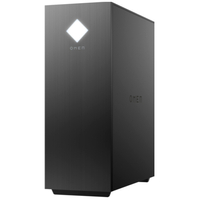 HP Omen
The decently priced HP Omen desktop PC is a good choice for those looking for a powerful, easily upgradable and very accessible gaming computer.
Check out our HP Omen review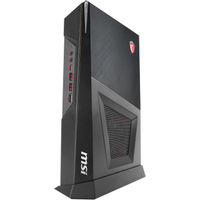 MSI Trident 3
If you're looking for an affordable gaming PC that carries a console-like aesthetic, this is the one for you. With a great price and good hardware, the MSI Trident 3 is a good alternative to the Acer Predator Orion 3000.
Check out our MSI Trident 3 10th review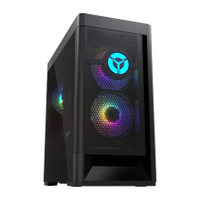 Lenovo Legion Tower 5i (2021)
Although it certainly falls short of the best hardware available on the market, the Lenovo Legion Tower 5i is one of the most affordable budget PCs available, armed with a six-core Intel Core i5 processor and an NVIDIA GeForce GTX 1660 Super graphics card.
Check out our Lenovo Legion Tower 5i (2021) review
First reviewed July 2022.
We pride ourselves on our independence and our rigorous review-testing process, offering up long-term attention to the products we review and making sure our reviews are updated and maintained - regardless of when a device was released, if you can still buy it, it's on our radar.