Best 11.11 Singles' Day Sale Deals 2023
You're not going to believe these special deals are available now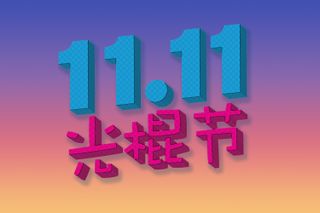 (Image credit: Future)
November is a great time to be a shopper: with Black Friday coming up at the end of the month and Cyber Monday just a few days later, there's plenty of opportunities to save a packet (or two) on consumer electronics – be it on that OLED TV you've been eyeing or that smart home setup you've been planning.
However, there's another, relatively new, sale in town that offers some significant discounts on major investments like laptops.
Kicking off in China in the early '90s, Singles' Day has now well and truly evolved and spread into a major online shopping event in the Asia Pacific region and slowly catching up worldwide thanks to Chinese websites like Aliexpress, Temu, Wish or Shein
As the name suggests, the holiday is to celebrate being single, and so the date 11/11 was picked (because of all the ones, you see). Retailers and brands such as Microsoft, Lenovo, HP, Dell and plenty more are all involved in the sale, offering laptops, gaming consoles, headphones and other tech at bargain prices.
Here at TechRadar, we're keeping an eye on all these online stores to see what the best Singles' Day offers on components and hardware are, with some offers having jumped the gun and gone live last week. We've added fresh ones as well, all of them handpicked so you get to see only the juiciest morsels with the best price tags.
Best 11.11 Single' Day sale deals 2023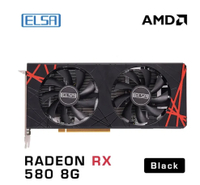 ELSA AMD Radeon RX 580 8GB GDDR5 graphics card: Was $125.16, now $51.32 at Aliexpress
Experience seamless and smooth visuals with high-quality graphics powered by 2048SP and 256bit GPU from Elsa, a legendary brand for those old enough to remember the first Nvidia Geforce. With 8GB GDDR5, enjoy faster and more efficient gaming, ensuring smooth performance and quick load times.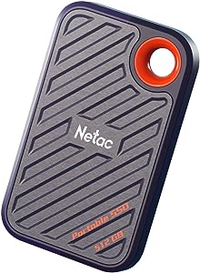 Netac ZX20 1TB external SSD: Was $83, now $59.76 at Aliexpress
The ZX20 portable external SSD is a compact and lightweight device that you can easily carry around. It uses USB 3.2 Gen 2x2 technology and weighs just 30g. You can choose from 256GB, 512GB, 1TB, or 2TB storage options. The best part is that you don't need to install any drivers. Simply plug the USB port into your computer or hard drive and start using it right away.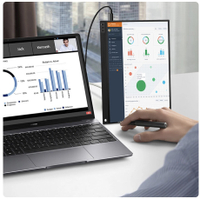 ZEUSLAP portable monitor: was $259, now $129.50 at Aliexpress
This device boasts a 15.6-inch Full HD IPS screen that offers crystal-clear image quality and color accuracy. With a resolution of 1920 x 1080 pixels, it delivers sharp and detailed visuals, making it perfect for gaming or as an additional display at work or school. This screen comes with built-in Type C, HDMI, and Micro USB interface, offering you multiple connectivity options.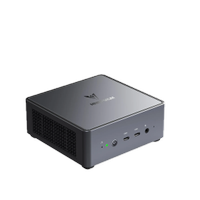 MINISFORUM Venus Series UM790 Pro Mini PC: Was $1498, now $911 at Aliexpress
I opted for the 4TB/64GB version of the UM790 Pro. This Mini PC is one of the fastest around and comes with a fabulously powerful Ryzen 9 7940HS. Notable features include the ability to run two PCIe 4.0 SSD and the presence of two USB 4.0 (Thunderbolt 3) ports.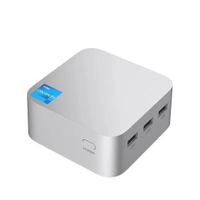 FIREBAT T8 Pro Plus Mini PC: Was $265.64, now $98.6 at Aliexpress
Whether you are a gamer, a designer, or a multitasker, there's the perfect processor to meet your needs. Each of these processors is designed to provide seamless and smooth performance, so you can enjoy a lightning-fast experience no matter what you're doing. This particular model comes with a N5095 CPU, 8GB of RAM and 256GB storage. Not bad for something that costs less than $100.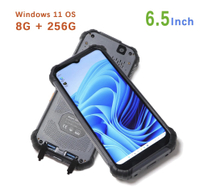 6.5 Inch Windows 11 OS Mini Rugged Tablet: Was $696, now $522 at Aliexpress
This intriguing device boasts a 6.5-inch 720 x 1600 display that offers a peak brightness of 410 nits; so yes, it looks like a Windows phone but it isn't one. It runs on Windows 11 and features an Intel N100 processor, 8GB of RAM and 256GB of storage. The device supports 4G LTE, WIFI, GPS, and Bluetooth connectivity.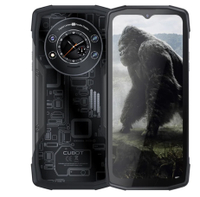 Cubot KingKong Star Smartphone: Was $298.50, now $250.79 at Aliexpress
This smartphone comes with a 6.78-inch 2K display, a 100MP primary camera, 24GB RAM, 256GB storage, and a 10600mAh battery. It also features 33W fast charging and NFC and is available in black and red. You can purchase with a smartwatch for an extra charge.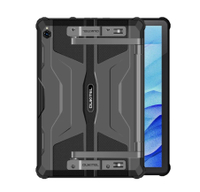 Oukitel RT6 20000mAh Rugged Tablet: Was $299.99, now $269.99 at Aliexpress
Feast your eyes on this tablet with a 10.1-inch IPS display with 1920 x 1200 pixels. Capture every moment with 16MP rear and front cameras. You'll never have to worry about running out of juice while on the go, thanks to its powerful 20000mAh battery. And with a storage capacity of 256GB, you'll have all the space you need to store your favorite memories and apps. With Android 13.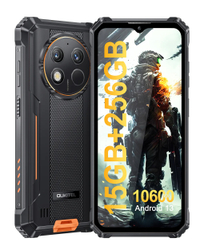 Oukitel WP28 Rugged Smartphone: Was $199.99, now $149.99 at Aliexpress
This smartphone is designed for work and comes with a 6.52-inch LCD display that has a resolution of 1600 x 720 pixels and a 50Hz refresh rate. It features three rear cameras and one front camera for taking high-quality photos and videos. The phone is equipped with a powerful 10600mAh battery, 8GB of RAM, and 256GB of storage, making it ideal for multitasking and storing large files. It runs on Android 13, providing a smooth and intuitive user experience.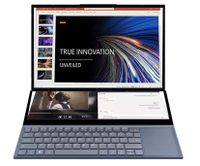 CRELANDER Dual Screen Laptop: Was $1,061.01, now $732.10 at Aliexpress
This laptop is available with different RAM and SSD configurations to suit your needs. Its impressive features include a 16.1-inch main screen and a 14.1-inch touch screen that sits conveniently above the keyboard. With its powerful Intel Core i7 10750H processor, this laptop is perfect for both gaming and work. You'll enjoy fast response times and smooth performance, making your computing experience seamless and efficient.
Are you a pro? Subscribe to our newsletter
Sign up to the TechRadar Pro newsletter to get all the top news, opinion, features and guidance your business needs to succeed!
Bryan M. Wolfe is a staff writer at TechRadar, iMore, and wherever Future can use him. Though his passion is Apple-based products, he doesn't have a problem using Windows and Android. Bryan's a single father of a 15-year-old daughter and a puppy, Isabelle. Thanks for reading!