Nothing Chats took a shot at iMessage, but it's taken down Sunbird instead
Averting a privacy disaster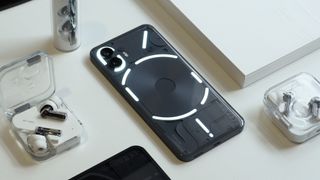 (Image credit: Future | Alex Walker-Todd)
From the annals of "what could go wrong?" comes the tale of Nothing's calamitous efforts to circumvent Apple's iMessage green bubble wall with an app that could mask Android messages in fake blue bubble goodness. This plan went about as well as you would expect, and now Nothing's partner is putting the whole thing on hold.
Kicking off a news cycle worthy of a tilt-a-whirl ride, Nothing's Carl Pei announced last week that the company was bringing iMessage to its own Nothing Android phones by way of a new app called Nothing Chats. The app was powered by Sunbird, a messaging laundry service designed to bridge the gap between Android and iOS messages, and which has its own app to do just that, also called Sunbird.
A day later Apple stunned the tech world when it announced that it would support the new messaging standard RCS on iPhones sometime next year, thereby building its own bridge between the platforms. Of course, green bubbles will live alongside Apple's current iOS messaging system, so Nothing's plans were not entirely moot.
Fast forward less than a week, and security experts discovered that Sunbird's technology was basically breaking all of iMessage's sacrosanct messaging rules, like not storing messages unencrypted outside the phone, and even asking users to hand over their iCloud login information. The reports go on to say that Sunbird ended up with open access to texts, videos, and images.
It was, as we noted in the story linked above, a privacy nightmare.
Less than 24 hours later, Sunbrid, according to 9to5Mac, announced that it's temporarily shutting down its iMessage for Android app, which also means that Nothing Chats is now, well, nothing.
Too close to the Sunbird
I remember thinking when I watched Carl Pei's video announcing Nothing Chats that it was all a bit too smug. He was reveling in the idea of circumventing Apple's well-guarded messaging protections, and even said he expected that Apple CEO Tim Cook would see the video – Pei clearly wanted him to.
I bet Cook and others at Apple did watch the video, and because they understand their own systems better than anyone else, they probably had a chuckle at Pei's expense. They knew that draping green Android texts in faux blue fabric couldn't work as Pei hopped, that there's probably no way to impersonate a blue bubble unless you're on Apple's vetted and encrypted messaging system. For what it's worth, when I asked Apple if it had any comment on Pei's plans I was met with a blue wall of silence. Now I know why.
Even Apple's plan to support RCS proves the implausibility of Pei's plan. The company is not integrating RCS messaging with iMessage. Instead, RCS messages, which will support higher-res images and videos, and read receipts, will live outside iMessages. It's not really clear if they will still somehow show up inside the core messages system on your best iPhone, or if there will be an Apple RCS messages app.
Whatever the case, you can't just pour whatever you want willy-nilly into Apple's iMessage garden, and I think Nothing and Sunbird just learned that the hard way.
I don't think Sunbird is gone for good, but I have a feeling that Nothing and Pei might just let Nothing Chats die a quiet death. Sure, the hubris of the original announcement is embarrassing, but security and privacy headaches that could be laid at Pei's door are far worse. Take the 'L', Carl, and move on.
Follow TechRadar on TikTok for news, reviews, unboxings, and hot Black Friday deals!
Youmight also like
Sign up for Black Friday email alerts!
Get the hottest deals available in your inbox plus news, reviews, opinion, analysis and more from the TechRadar team.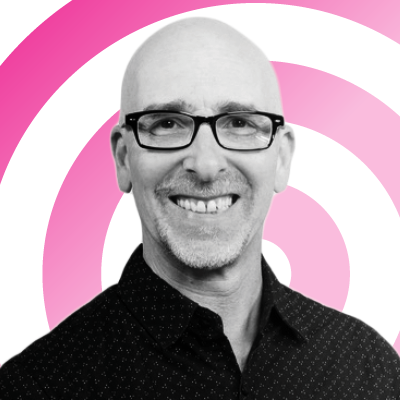 A 35-year industry veteran and award-winning journalist, Lance has covered technology since PCs were the size of suitcases and "on line" meant "waiting." He's a former Lifewire Editor-in-Chief, Mashable Editor-in-Chief, and, before that, Editor in Chief of PCMag.com and Senior Vice President of Content for Ziff Davis, Inc. He also wrote a popular, weekly tech column for Medium called The Upgrade.
Lance Ulanoff makes frequent appearances on national, international, and local news programs including Live with Kelly and Ryan, Fox News, Fox Business, the Today Show, Good Morning America, CNBC, CNN, and the BBC.