The best long battery life laptops are lifesavers if you have to travel a lot when working or have to put long hours away from any kind of outlet. Not only are today's portables much more robust in terms of performance over their predecessors. But, they come with much better battery life thanks to the fact that their components are more powerful as well as more energy efficient. Of course, not all laptops are created equal and some last much longer than others without needing a charge.
What sets certain laptops apart, such as the 14-inch MacBook Pro and the Lenovo IdeaPad Duet Chromebook, is that they don't need to be charged up very often. And, while it might not affect your electricity bill by much, it does make life a little more convenient, since you won't have to constantly be tethered to an outlet somewhere. Even if you're not a digital nomad trying to respond to emails while on a plane, train, or car, you can take your laptop anywhere around the house to work without worrying where the nearest power outlet is.
No one wants their laptop to suddenly shut down while they are in the middle of working, especially while traveling or commuting. The dream is to have one that will last you 24 hours, but we're not there yet. For now, one of the best long battery life laptops below are guaranteed to last you the whole workday - and should more than suffice.
To help you make an educated choice, we've put together our list of the best long battery life laptops that offer all-day computing. To do so, we've compared key factors that could help sway your decision, evaluating CPU power, graphics capabilities, storage options, screen size, and - of course - battery life to compile our choices.
Need a stand for your laptop? Check out our review of the best laptop stands
The best long battery life laptops of 2023 in full
Why you can trust TechRadar Our expert reviewers spend hours testing and comparing products and services so you can choose the best for you. Find out more about how we test.
With the redesign of the 16-inch MacBook Pro in 2021, Apple released a stellar if extremely pricy portable that sent waves through the computing world. That's because this update to the largest model in the Pro line now comes with an even beefier SoC with either the Apple M1 Pro or Apple M1 Max, providing the kind of performance you would expect only from a laptop sporting a pretty robust GPU.
One of the most welcome additions to the MacBook Pro 16-inch (2021) is the addition of extra ports, something many of us have been bugging Apple to include in its professional laptops for a while now.
More importantly, it's extremely energy efficient, lasting over 18 hours on a single charge. For a laptop with a bright, beautiful display and a powerhouse under the hood, that's incredibly impressive.
Read the full review: MacBook Pro 16-inch (M1, 2021)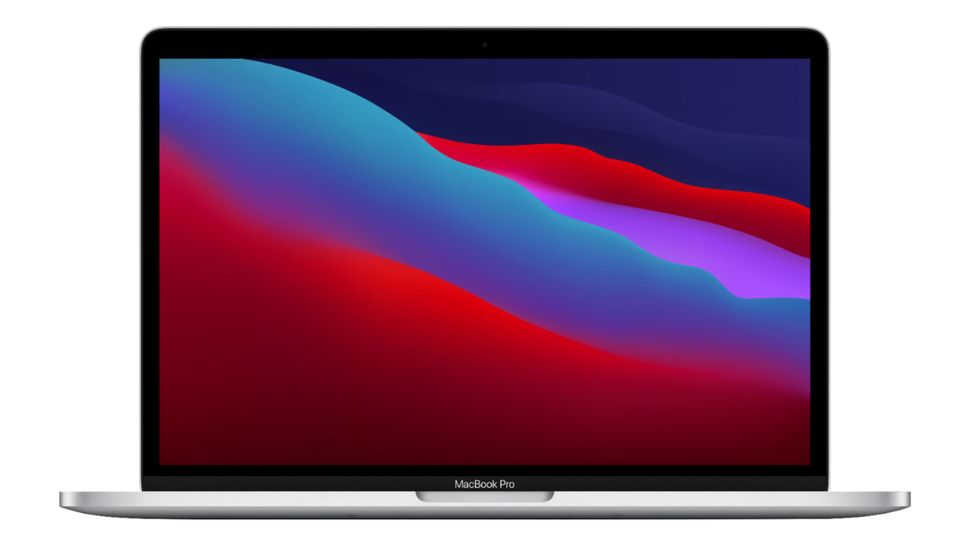 Thanks to Apple's groundbreaking M1 chip, what the MacBook Pro 13-inch (M1, 2020) lacks in improvements in the design department, it makes up for big time in performance and battery life. This laptop lasts you around 13 to 14 hours, and well past your full work day.
By contrast with the fanless MacBook Air, the MacBook's hard-working fans mean that, if you're going to have your machine working for hours on end on rendering tasks, for example, then the MacBook Pro 13-inch (M1, 2020) will be worth the extra outlay.
Plus, its performance is so impressive that it can easily handle 4K - and even 8K - videos. If you're looking for a powerful MacBook that keeps things small and lightweight while robust and long lasting, this is among the best option money can buy.
Read the full review: MacBook Pro 13-inch (M1, 2020)
The Asus ROG Zephyrus G14 is not perfect, missing a webcam and a Thunderbolt 3 port. However, it's damn near close to being one, garnering our coveted yet rarely given five-star rating. We couldn't resist. This is an absolute beast of a gaming laptop, delivering an incredible performance with its AMD Ryzen 4000 processors and Nvidia RTX 2060 graphics card.
And, that's while touting best-in-class battery life that will last you all day long – the best that we've ever seen in this category. As far as gaming laptops go, this is definitely among the best long battery life laptops out there, giving Ultrabooks a run for their money. Rounding those out is a fast display with a 120Hz refresh rate, a lightweight, ultrathin design and an affordable price tag.
Read the full review: Asus ROG Zephyrus G14
The MacBook Air (M1, 2020) is hands down one of the most exciting Apple laptops of recent years, as the company's thinnest and slimmest model gets a boost under the hood that provides a giant leap forward in performance.
This is largely courtesy of Apple's M1 silicon chip, which has proved to be a real game-changer. The manufacturer's highly-acclaimed, impressively powerful ARM-based chip offers upgraded internals without any additional cost.
It gave the laptop the much needed boost it deserved, giving it excellent performance alongside a brilliant battery life that lasts well past 11 hours – without raising the price to keep it fairly affordable still, certainly in comparison to some of its Windows 10 rivals. This is the best long battery life MacBook for pretty much everyone, even the creative users.
Read the full review: MacBook Air (M1, 2020)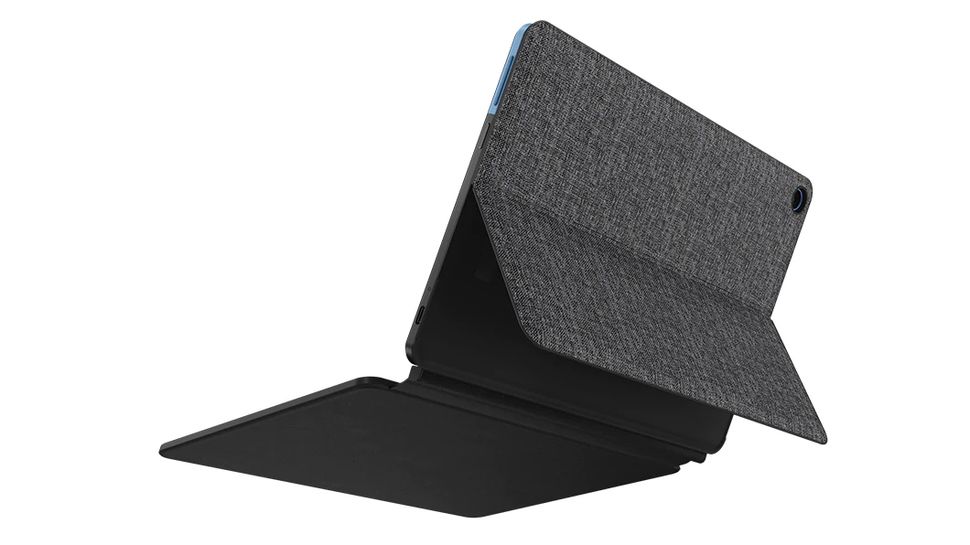 True to its name, the Lenovo IdeaPad Duet Chromebook delivers two form factors in one, while utilizing the versatility of the Chrome OS and setting you back much less than many of the top Windows tablets out there. For this price, sacrifices have to be made, naturally – the keyboard is tiny, the trackpad isn't as reliable, and the charger and headphones share one port. However, those are definitely not deal-breakers.
Of course, like all the best Chromebooks, its battery packs a breathtakingly long life of almost 22 hours. That means that it beats all our other picks for the best long battery life laptops when it comes to longevity. During our review, the Lenovo IdeaPad Duet Chromebook lasted 21 hours and 29 minutes in our TechRadar battery life test. So, you could pull an all-nighter, work through the day and mid-afternoon, and you'll still pass out before it runs out of juice.
Read the full review: Lenovo IdeaPad Duet Chromebook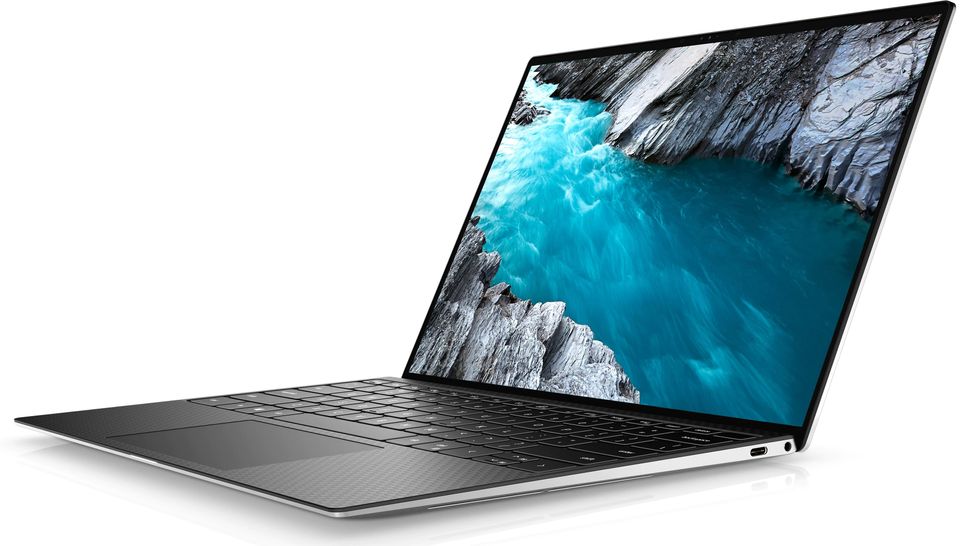 Touting a battery life of over 11 hours, the Dell XPS 13 (Late 2020) is an obvious shoo-in on this list, even if there are laptops that last longer. The Dell XPS line has consistently made it into our best laptops list, and they're only getting better, combining longevity with breathtaking performance, a stunning display, and a whole lot of features.
Aside from the downward-firing speakers that can be guilty of muffling the sound, Dell has once again produced an incredibly accomplished thin and light notebook that's a joy to use, and well worth investing in.
Much like its predecessor, it's a pricey investment – but that is barely reason enough for us to discourage Ultrabook fans, especially as this new entry raises the bar with Intel Evo certification, something that only a small number of high-performing laptops have.
Read the full review: Dell XPS 13 (Late 2020)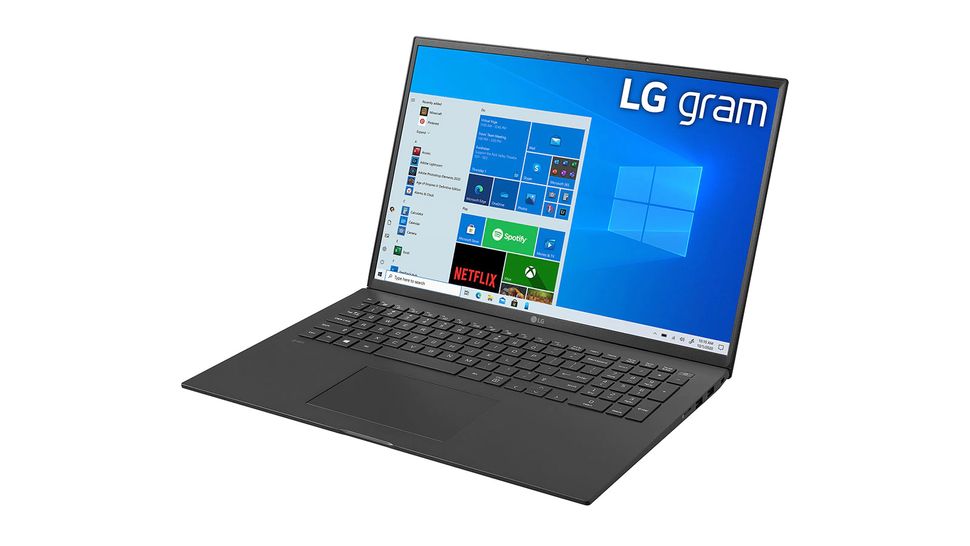 Laptops for work are rejoining the 17-inch fray and leading them is the much-lauded LG Gram 17. This gravity-defying laptop has won awards for its thin and light form factor. It's back and better than ever, with more powerful internals such as the 11th-generation Intel chips and the Iris Xe graphics, as well as two Thunderbolt 4 USB-C ports. The even better news is that its stunner of a screen has also made a welcome return.
More importantly, as has its long battery life that gives you more than 13 hours on a full charge. If you are looking for a laptop with as much screen real estate and juice as you can get, it's a winner. As long as you're willing to pay the steep price.
Read the full review: LG Gram 17 (2021)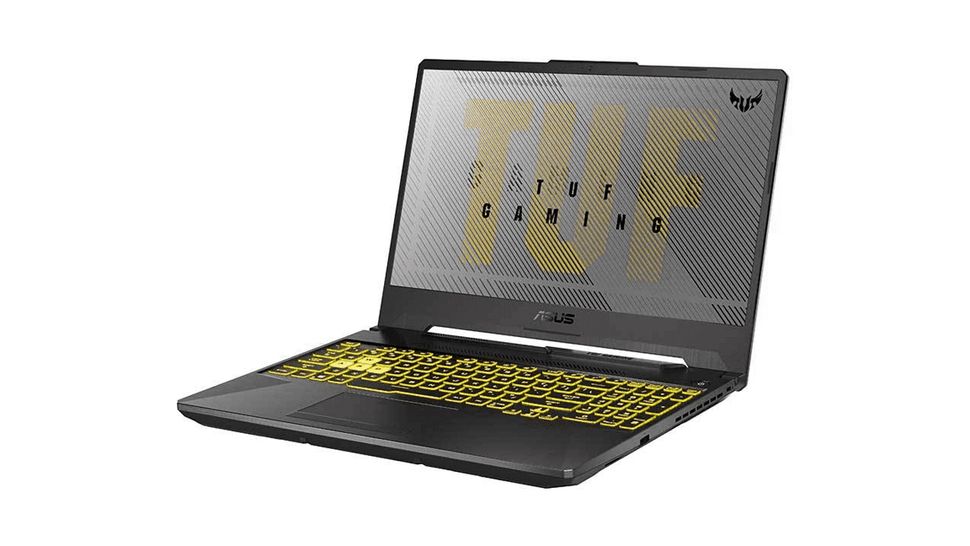 Give us a laptop that touts one of AMD's stellar Ryzen 400 mobile processors, and we'd be more than happy to try it on for size. What we found in the Asus TUF A15 is not just fantastic gaming performance, but a great value gaming rig with military-grade durability and impressively long battery life.
It's in part thanks to the energy-efficient AMD Ryzen 7 4800H, which doesn't deplete the battery as fast as the more power-hungry Intel CPUs. The battery is also a huge 90Wh one, which explains the excellent 11 hours, 44 minutes, uptime we recorded in our looped 1080p video benchmark. With the help of Nvidia's most powerful 1080p graphics cards, this Ryzen 4000-powered laptop – among the best long battery life laptops we've tested – will see you through all your 1080p gaming demands without burning a hole in your pocket.
Read the full review: Asus TUF A15
With a solid build quality that can rival the best MacBook, it's easy to excuse the Acer Chromebook 15's apparent aversion to 2-in-1 form factors. Still, given that the best Chromebooks rolling out are fully convertible, thanks to the wide adoption of Android app support, the Acer Chromebook 15 has had to prove itself with more than just great style.
Beyond its aptitude for laying flat using a 180-degree hinge, this beautiful 15-inch Chromebook also makes a great impression with its battery life. It lasted nearly 17 hours in our battery test. And, what's more impressive here is that the manufacturer actually promises 12 hours of battery life. It's rare to see actual numbers come close to manufacturer claims, let alone exceed them by such a large margin.
Read the full review: Acer Chromebook 15
We can easily forgive the Acer Chromebook Spin 15's shortcomings – namely, its subpar trackpad and the fact that doesn't take full advantage of the space it has – as it more than makes up for them with enough power for formidable multitasking, a beautiful touch display that's surprisingly premium for the price, and a price tag that's will make a convert out of you.
That's without mentioning its battery life that will outlast yours. This one boasts enough battery life in a single charge that you'll either give up or pass out before it even begins to die on you. It lasted a whopping 13 hours and 45 minutes in our movie test, which means that it'll give you a full workday as well as let you catch up on your favorite show or two after work, and might still outlast you.
Read the full review: Acer Chromebook Spin 15
How to choose the best long battery life laptops for you
Unsurprisingly, when it comes to any decision on buying laptop computers, most of the initial decision-making will be based on personal, subjective choices. Of course, there is the age-old Mac or PC debate, added to which there is now a third dynamic in the shape of Chromebooks.
That decision will immediately whittle you down to a smaller selection, after which you'll need to base your choice on key factors like budget, style, and size of laptop that best suits your needs. But given the theme of this article, you should also consider why it is you're after a laptop with long battery life. For example, if it's because you're always on the move, you should also consider each model's robustness and resilience, and how long it's likely to last being constantly bundled into bags and on and off trains.
The best long battery life laptops: How we test
There's no stone left unturned in our bid to sort out the top laptops from the also-rans, as we endeavour to underpin each review with a detailed analysis of each contender listed on this page.
For that we take into account everything from subjective factors such as style and looks, to objectively measurable performance parameters like battery life, storage capacity, and screen size.
We also make sure to test out key physical traits too, such as hinges and display colours, to ensure that all our recommendations have been thoroughly put to the test.
Read here for more on how we test every product we review on TechRadar