Best TV shows to stream right now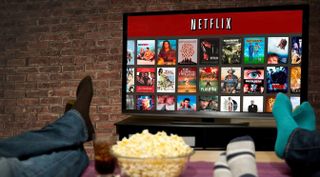 Best TV shows
The best TV shows are fragmented. At one time you could use TV Guide to find anything and everything on TV. But, now that we're increasingly switching to services like Netflix, HBO Now, Hulu and Amazon for our televisual goodness, finding the best shows to watch each week has become a full-time job.
There's a whole lot of choice out there at the moment when it comes to finding something awesome to stick on your lovely big-screen TV (we are in the platinum age of television), which is by no means a bad thing.
But with so much to choose from and no one to guide you, you have to do all the discovery yourself. This is why Apple, Google and Amazon are trying to make discovery the center point for their different devices and operating systems.
And while Apple, Roku, Google and Amazon are all pretty good at picking out the best their respective services have to offer, they're not as good as real, living and breathing couch potatoes. (Hello!)
To distill our knowledge into one place, we've put together the best shows and movies on each of the streaming services that you need to watch ASAP.
To that end, we've parsed through the streaming services to find you the best TV shows in every genre to highlight the shows we think you should be watching and a few which you might not have paid attention to before.
Need a new TV for all this binge-watching? Here are the best TVs in 2017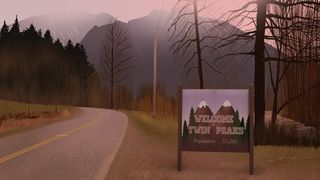 Best drama shows
Twin Peaks: The Return
Twin Peaks (the original) was like a waking dream – comforting, disturbing, nonsensical and logical all in one place. But if the original was a waking dream, David Lynch's 2017 reprisal of the series is an existential nightmare. Twin Peaks: The Return is definitely taking the show to new places while keeping the settings mostly familiar – pleasing both fans of the original and new alike. Perfectly crafted and masterfully balanced, we've enjoyed every episode we've seen of this series so far.
Where to watch it: SHOWTIME Anytime or the SHOWTIME channel on Amazon
Seasons available: 1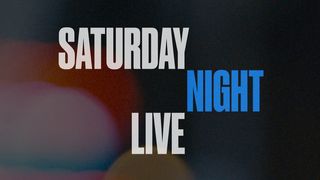 Best comedy shows
Saturday Night Live
What does nearly every late night show host have in common? Saturday Night Live, a show that has spanned generations and held a satirical mirror to the world's most powerful politicians while sometimes inviting them on the show to join in the fun. The 2016-17 season was truly one of the series' best, focusing not only on the Trump campaign and subsequent victory, but also casting its mocking gaze upon the modern pop culture landscape.
Beyond simply parody, the show contributes cultural milestones of its own, including old classics like Celebrity Jeopardy as well as new hits like Tom Hanks' strange-but-entertaining David S. Pumpkins. If you haven't been watching SNL for the last 42 years, now's a good a time as any to get started.
Where to get it: Hulu
Seasons available: 42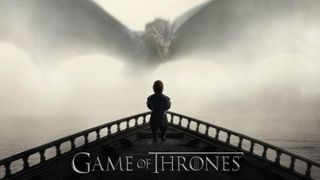 Best Sci-Fi / fantasy shows
Game of Thrones
The fantasy genre on television was floundering before Game of Thrones came along. Prised from George RR Martin's towering tome, GoT is a masterpiece of storytelling. It's part Godfather (warring families, copious bloodshed), part Tolkien (freaking dragons), and it gets better with each season. This is the crown jewel for both Sky and HBO, and is now one of the biggest shows in the world, with a budget to match. But here we are on the verge of the seventh and final season of the show and the stakes couldn't be higher. If you want to know what everyone is going to be talking about this summer, you better be watching this.
Where to get it: HBO Now
Seasons available: 6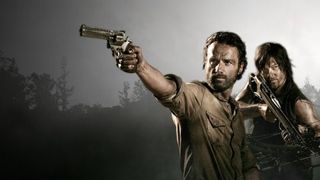 Best horror shows
The Walking Dead
The Walking Dead has been reanimated more times than the zombies that harangue the group of survivors we have all come to know and love. Initially created with Frank Darabont at the helm, he left after the first season then his replacement was eventually replaced and their replacement replaced.
With this in mind, it's amazing that not only has the show consistently managed to improve season after season it has become one of the most successful series ever. Yes it sometimes slumps along slower than a zombie with its legs hacked off but give it time and it will reward you with more drama than you can shake a bloody stump at.
Where to get it: Netflix
Seasons available: 5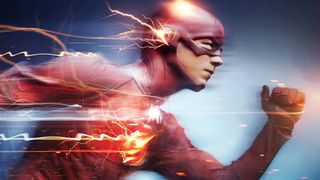 Best superhero shows
The Flash
The Flash is the best superhero show on television. Yes, that includes all of the Marvel entities. It's the best as it's the truest to the comic books, has a fantastic Flash in the form of Grant Gustin and scripts that add real pathos to all of the characters - even when they are fighting giant gorillas. Season one sets the story arcs up well, while season two intricately plots the events leading up to season 3, which starts with the famous comic-book series Flashpoint. Watch it. Now.
Where to watch: The CW, Stan in Australia
Seasons available: 2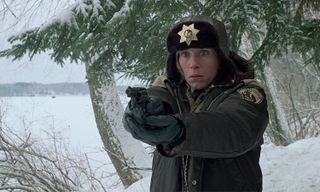 Best crime shows
Fargo
There was a collective groan by Coen Brothers fans the world over when Fargo the television show was announced. But what could have been darn tootin' awful ended up being fantastic, thanks to the casting of Billy Bob Thornton who is both funny and psychotic - well, his character is anyway. The series thankfully didn't retread the movie but added to it, acting as a strange but sublime companion piece. It's so good, the Coens initially refused to have their name on the show - until they saw it and loved it.
The second season is also now on Netflix and surpasses the first. The plotline veers away from the original film, but the heart of Fargo is still very much in this TV show. The second series flips back 27 years before the events of the original, and the third season? Well, that's just getting started.
Where to watch: FX Now
Seasons available: 3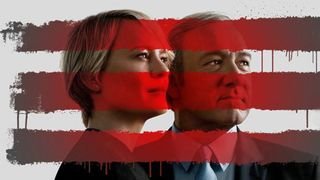 Best political shows
House of Cards
If there ever was a poster boy for Netflix – and for some of the best political drama ever crafted – House of Cards would be it. Funded completely by the streaming service, Cards' first season boasted direction by David Fincher and acting by Kevin Spacey and was addictive television. The reason: Netflix positively wanted you to binge watch, putting all episodes up at once.
Since then the show has skyrocketed in popularity and acclaim, garnering 179 award nominations and 27 wins in categories like Outstanding Drama Series at the Emmys. Now going into its fifth season, Netflix's Card trick is still impressive and shows just how far Netflix has come, given it's shot in both 4K and HDR.
Where to watch: Netflix
Seasons available: 5