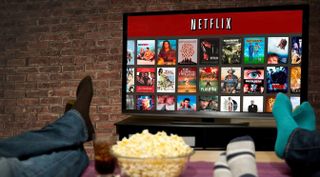 Best TV shows
The best TV shows are fragmented. At one time you could use TV Guide to find anything and everything on TV. But, now that we're increasingly switching to services like Netflix, HBO Now, Hulu and Amazon for our televisual goodness, finding the best shows to watch each week has become a full-time job.
There's a whole lot of choice out there at the moment when it comes to finding something awesome to stick on your lovely big-screen TV (we are in the platinum age of television), which is by no means a bad thing.
But with so much to choose from and no one to guide you, you have to do all the discovery yourself. This is why Apple, Google and Amazon are trying to make discovery the center point for their different devices and operating systems.
And while Apple, Roku, Google and Amazon are all pretty good at picking out the best their respective services have to offer, they're not as good as real, living and breathing couch potatoes. (Hello!)
To distill our knowledge into one place, we've put together the best shows and movies on each of the streaming services that you need to watch ASAP.
To that end, we've parsed through the streaming services to find you the best TV shows in every genre to highlight the shows we think you should be watching and a few which you might not have paid attention to before.
Need a new TV for all this binge-watching? Here are the best TVs in 2017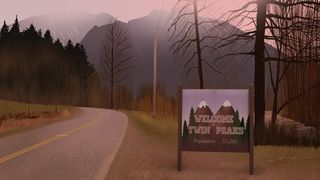 Best drama shows
Twin Peaks: The Return
Twin Peaks (the original) was like a waking dream – comforting, disturbing, nonsensical and logical all in one place. But if the original was a waking dream, David Lynch's 2017 reprisal of the series is an existential nightmare. Twin Peaks: The Return is definitely taking the show to new places while keeping the settings mostly familiar – pleasing both fans of the original and new alike. Perfectly crafted and masterfully balanced, we've enjoyed every episode we've seen of this series so far.
Where to watch it: SHOWTIME Anytime or the SHOWTIME channel on Amazon
Seasons available: 1
You should also be watching...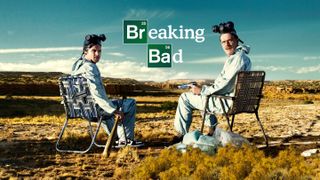 Breaking Bad
More addictive than the meth pushed by Walt and Jessie (apparently, ahem), Breaking Bad is brilliant binge-watching television. The initial plot is simple: a straight-laced teacher is told he has cancer and to make sure he leaves his family with the best possible life, he turns to drug making and dealing. There's method to his madness as he ends up being pretty good at it.
Creator Vince Gilligan has created such a good group of characters, he is currently mining the same world again with Better Call Saul. But that has some way to go reach the highest highs that Breaking Bad offers.
Where to watch it: Netflix
Seasons available: 5
The Affair
Ah, breakups. They're heart-wrenching aren't they? Throw in a murder told from multiple points of view, and you have the makings of an excellent drama. While it's easy to write The Affair off as a he-said, she-said murder mystery, its premise is so much deeper, pulling at your heart strings as people make seemingly simple and yet horrible mistakes at every turn.
Where to get it: Showtime Anytime
Seasons available: 3

Mad Men
It was hard seeing Mad Men come to an end. The show was at its best when it just focuses on its extremely flawed and brilliantly portrayed characters – which, very thankfully, happened all the time. The series itself takes place decades ago, at a turbulent time in American history where women were expected to stay at home and take care of children while men became the titans of industry. But roles are shifting and drama quickly ensues.
Where to get it: Netflix
Seasons available: 7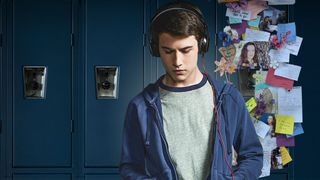 13 Reasons Why
13 Reasons Why is a deep dive into the world of depression disguised as a teenage drama series. The series follows Clay Jensen (played by Dylan Minnette) as he unravels the reasons why a classmate and his high school crush Hannah Baker (played by Katherine Langford) commits suicide seemingly out of the blue. Each episode explores one reason why Baker does what she does, illuminating the problems kids face in the technology-equipped classroom. While decidedly more tame than The Sopranos or The Wire, 13 Reasons Why doesn't shy away from more adult themes, making it a good one for both teens and parents.
Where to get it: Netflix
Seasons available: 1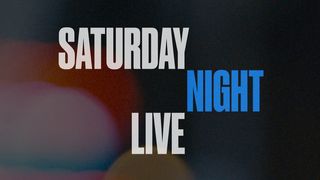 Best comedy shows
Saturday Night Live
What does nearly every late night show host have in common? Saturday Night Live, a show that has spanned generations and held a satirical mirror to the world's most powerful politicians while sometimes inviting them on the show to join in the fun. The 2016-17 season was truly one of the series' best, focusing not only on the Trump campaign and subsequent victory, but also casting its mocking gaze upon the modern pop culture landscape.
Beyond simply parody, the show contributes cultural milestones of its own, including old classics like Celebrity Jeopardy as well as new hits like Tom Hanks' strange-but-entertaining David S. Pumpkins. If you haven't been watching SNL for the last 42 years, now's a good a time as any to get started.
Where to get it: Hulu
Seasons available: 42
You should also be watching...
Transparent
Anything Netflix can do, Amazon Prime can do better it seems, especially when it comes to winning a Golden Globe. Netflix may have made history by being the first streaming service to win a Golden Globe, courtesy of the acting talents of Kevin Spacey in House of Cards, but Amazon went and topped this by winning the Best TV Show prize in 2014 for Transparent.
It was much deserved. Transparent is everything you want in a TV show. It's heartwarming, funny and packs a real punch about a subject that doesn't get enough attention: transgenderism. Jeffrey Tambor's Maura Pfefferman is a television character we hope will be around for a long time.
Where to get it: Amazon Prime
Seasons available: 3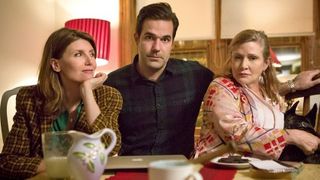 Catastrophe
If you don't mind some raunchy humor, Amazon's Catastrophe is the adult-humor masterpiece you've been looking for. From the minds of Sharon Horgan and Rob Delaney comes one of the funniest, most well-written sitcom in years. The plot is slight: a one-night stand turns into a relationship once Sharon announces she is pregnant. But the series contains some of the most cut-to-the-bone humour seen on TV. Combine this with a nice slab of pathos - nestled among many a sex joke - and what you have is a modern classic.
Where to get it: Amazon Prime
Seasons available: 3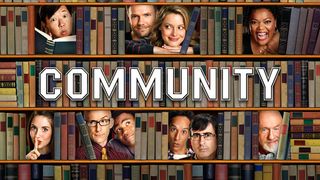 Someone wise once said, The Big Bang Theory is a show about smart people designed for a clueless audience, while Community is a show about clueless people designed for the brilliant. We can't help but agree with that assessment. Set in a community college, Community follows a rag-tag group of adult learners and is so packed through with in-jokes, parodies and surreal humor that it's hard to believe each episode is just 20-odd minutes long.
Where to get it: Hulu
Seasons available: 6

Modern Family
Since the dawn of television there has always been a must-watch family comedy. In the year 2017, that family comedy is Modern Family, a show that's been consistently hilarious for seven seasons now, using The Simpsons' method of showing good ol' family values through, well, good ol' family dysfunction. It might not have the complexity that the shows on our best drama list have, Modern Family is good aperitif after a night of nail-biter show binging.
Where to get it: Hulu
Seasons available: 8

How I Met Your Mother
Look, Friends doesn't hold up well. It doesn't. But just because Rachel, Joey and those other three people didn't age well doesn't mean you don't have a great comedy sitcom to watch. A winning combination of actors and actresses like American Pie's Alyson Hannigan, Jason Segel and Neil Patrick Harris, HIMYM is one of the must-watch sitcoms of the last decade. The show Ted Mosby's search for love as he stumbles from one red herring girlfriend to the next all in search of the titular mother. If you're looking for a show to fill that Friends fix, this is it.
Where to get it: Netflix
Seasons available: 9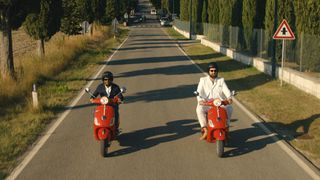 Master of None
Now going into its second season, Master of None takes Ansari out of Amy Poehler's shadow and brings him into his own, showing audiences a side of the comedian that anyone in their mid-20s or early 30s can relate to. While the first season tried to be a rom-com, season 2 takes pages straight from Ansari's book, Modern Romance, and spins them into individual episodes. Between Ansari's romantic antics are episodes where characters explore the role of religion in society and the dilemma of being an epicurean in the modern era, all of which are simultaneously witty and genuinely enjoyable to watch.
Where to get it: Netflix
Seasons available: 2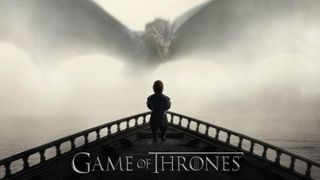 Best Sci-Fi / fantasy shows
Game of Thrones
The fantasy genre on television was floundering before Game of Thrones came along. Prised from George RR Martin's towering tome, GoT is a masterpiece of storytelling. It's part Godfather (warring families, copious bloodshed), part Tolkien (freaking dragons), and it gets better with each season. This is the crown jewel for both Sky and HBO, and is now one of the biggest shows in the world, with a budget to match. But here we are on the verge of the seventh and final season of the show and the stakes couldn't be higher. If you want to know what everyone is going to be talking about this summer, you better be watching this.
Where to get it: HBO Now
Seasons available: 6
You should also be watching...
American Gods
Based on the novel by Neil Gaiman and brought to the screen by the ever-excellent Bryan Fuller, American Gods is a existential look at what would happen if gods were to walk the earth. Starring Ricky Whittle (who has made the transition from Hollyoaks to Hollywood with ease) and Ian McShane, the show is both bizarre and brazen, cultish and controversial. It may take a while to figure out just what the hell is going on, but this is one smart, celestial slice of entertainment that's already got us hooked.
Where to get it: STARZ
Seasons available: 1
Orphan Black
Some dodgy accents aside, it's a joy to watch Tatiana Maslany take on the multiple roles that are needed for Orphan Black. She launches herself into every one of the characters and is the constant that is needed to make this sci-fi yarn watchable. One of the reasons Orphan Black works so well is that it doesn't take itself too seriously but when it does it makes you believe in the myriad plotlines that flow through the series. Currently Amazon offers the first three seasons with the fourth available for purchase through the store.
Where to get it: Amazon Prime
Seasons available: 4
Westworld
While the movie Westworld, about a theme park where robots turn against humans, was a testbed for Jurassic Park, about a theme park where genetically modified dinosaurs turn against humans, the Westworld TV show promises to be something much bigger. Penned by Jonathan Nolan - brother of Chris - the show expands on the 'playing God' mythos, teasing us with characters that could be robots and robots whose emotions and actions are more humane than the real people interacting with them.
Where to get it: HBO Now, Stan in the UK
Seasons available: 1
Vikings
If you have any interest in Norse mythology then the name Ragnar Lothbrok will mean a whole lot to you. Basically he was a king and powerful ruler that was a right git to the English and the French.
Vikings is a series that traces his Norse-based goings on with enough charm and scope to take on Game of Thrones in the sword and sandals stakes. Yes it takes a number of liberties with its source material but the acting is top class, as is the cinematography in a historical romp that's now deservedly in its fifth season.
Where to get it: Amazon Prime
Seasons available: 5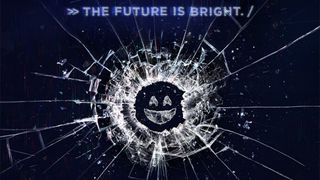 Black Mirror
There's no better person to portray not-so-distant future dystopias than Charlie Brooker. He's been holding a warped mirror up to the ridiculous nature of the world's media for years, mixing cutting comments with comedy, but Black Mirror sees him entering darker territory. Each series is just three episodes long but they are all standalone treats, twisting reality in their own unique way while commenting on things we seem to hold dear today - namely technology and TV.
Where to get it: Netflix
Seasons available: 3

Stranger Things
When it comes to TV and movies, the '80s is the nostalgia decade of the moment. Whether it's Jeff Nichols' Midnight Special that plays like a Steven Spielberg film, if Spielberg still made films like he did in the Eighties, or The Goldbergs and Red Oaks mining the decade for laughs, filmmakers can't get enough of the shell suits and Sony Walkmans.
Stranger Things is another brilliant homage to this era. Leaning heavily on Spielberg, John Carpenter and Stephen King, the story revolves around a small town, a group of friends, a missing person and a dodgy science lab. Writing anything else would give away the myriad twists in a show that is full of brilliant creepy fun.
Where to watch it: Netflix
Seasons available: 1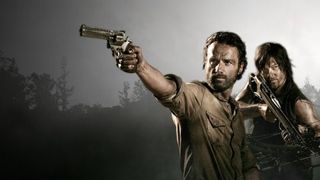 Best horror shows
The Walking Dead
The Walking Dead has been reanimated more times than the zombies that harangue the group of survivors we have all come to know and love. Initially created with Frank Darabont at the helm, he left after the first season then his replacement was eventually replaced and their replacement replaced.
With this in mind, it's amazing that not only has the show consistently managed to improve season after season it has become one of the most successful series ever. Yes it sometimes slumps along slower than a zombie with its legs hacked off but give it time and it will reward you with more drama than you can shake a bloody stump at.
Where to get it: Netflix
Seasons available: 5
You should also be watching...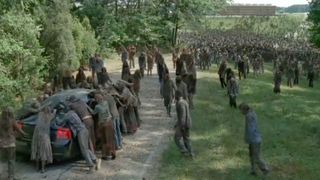 Fear the Walking Dead
With Season Six of Walking Dead coming to an end with a thump, you can still get your undead helping with Fear The Walking Dead - a show that tries its hardest to be more than a spin-off. Set in Los Angeles, the show follows high school guidance counselor Madison Clark (a brilliant Kim Dickens fresh from Treme) and English teacher Travis Manawa (Cliff Curtis) as they adapt to a life after the 'zombie' outbreak. The show is slow paced, each episode is an hour and there's a 90-minute pilot, but it manages to approach the Walking Dead world in a wholly different way.
Where to watch it: Netflix
Seasons available: 2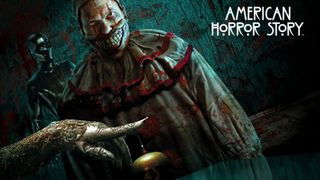 American Horror Story
The idea that Ryan Murphy, creator of saccharine sing-a-thon Glee, had turned his hand to horror was enough to have most people running scared, but American Horror Story is simply brilliant television. Changing the characters and plot focus each season, but retaining most of the cast, is an ingenious idea that makes this horror anthology tick. It has also meant we have so far seen the wondrous Jessica Lange as a housewife, witch, nun and freakshow owner. And the fact that Murphy has revealed that each season is actually related in some way adds to the mystique of a show that finally manages to do horror on TV well.
Where to watch it: Netflix
Seasons available: 5

Scream: The TV Series
Scream was the ultimate '90s horror franchise. It held a blood-stained mirror up to the genre, played with convention and made you guess right up to the end who the killer was – all the while telling you exactly who the killer was throughout the movie. Its sequels meant it lost lustre due to diminishing returns, but the TV show sees the franchise back to its heyday.
In Scream, the mask is scarier, the victims have been updated for the YouTube generation and the show proves that you can stretch the 'man in the mask' horror genre into episodic chunks and it will still work. Again, this showcases Scream's ability to mess with conventions to create something entirely new.
Where to watch: Netflix
Seasons available: 2
Hannibal
There's been a glut of cult movies made into TV shows (Fargo and Psycho are also now TV favourites), but Hannibal is the best there is. The most surreal show since Twin Peaks, Hannibal weaves the mythos of Hannibal Lector effortlessly with dream-like imagery and superb acting. While Hugh Dancy's Will Graham is a little one note, Mads Mikkelsen as Lector makes the character his own, complementing Anthony Hopkins' portrayal rather than making you pine for it. The third and unfortunately final season delves both into Hannibal's younger years and the exploits of the book Red Dragon – so there's no better time to catch this superb series.
Where to watch: Amazon Prime, Stan in the UK
Seasons available: 2

True Blood
One of the biggest advantages Amazon Prime Instant Video had over Netflix was its massive back-library of HBO programming that made anyone with a monthly subscription salivate over. While that deal is unfortunately coming to a close sooner rather than later, the best shows will remain available on HBO's own proprietary streaming service, HBO Now. While Game of Thrones is likely the best reason to subscribe to that standalone service, a close, though vastly different second is True Blood, a show about the preternatural, social issues and sex. Lots and lots of sex. And if that tag line doesn't sell you, nothing will.
Where to watch: HBO Now
Seasons available: 5

The X-Files
If there's one thing seasons eight and nine of the original series and the far-from-successful films have shown us, it's that we don't just want more Mulder and Scully, we want GOOD Mulder and Scully. We not only want the duo in perfect form, but also a quintessential The X-Files storyline at its best.
Thankfully, that's exactly what the new series – a reboot of the series from the 90s and early aughts – brings to the table.
Where to watch: FOX Now
Seasons available: 1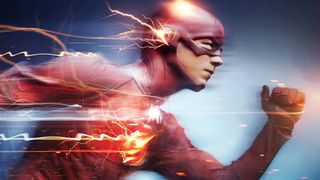 Best superhero shows
The Flash
The Flash is the best superhero show on television. Yes, that includes all of the Marvel entities. It's the best as it's the truest to the comic books, has a fantastic Flash in the form of Grant Gustin and scripts that add real pathos to all of the characters - even when they are fighting giant gorillas. Season one sets the story arcs up well, while season two intricately plots the events leading up to season 3, which starts with the famous comic-book series Flashpoint. Watch it. Now.
Where to watch: The CW, Stan in Australia
Seasons available: 2
You should also be watching...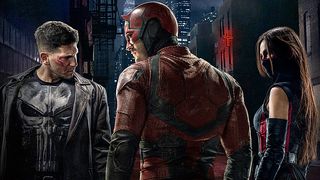 Daredevil
When it comes to superhero movies, Marvel are bossing DC thanks to the rich tapestry it has weaved with its cinematic universe. Its TV shows, as fun as Agents Of S.H.I.E.L.D and Agent Carter are, haven't had the same success as DC's The Arrow or The Flash. Thankfully Daredevil has come along to change all this. Released in one binge-watching dose, Daredevil is superb television, regardless if you are a superhero fan or not.
Matt Murdoch's (Boardwalk Empire's Charlie Cox) rise from blind lawyer to vigilante is brutal and steeped in realism. The reason it works so well is that it doesn't shy away from being violent - each crack and crunch is a world away from Ben Affleck's terrible movie version. And special mention has to go to Vincent D'Onofrio as Wilson Fisk, his best role since the tortured Private Pyle.
Where to watch: Netflix
Seasons available: 2
Jessica Jones
Like Daredevil, Jessica Jones is another tale set in Hell's Kitchen that may be under the Marvel banner but is about as far removed from the bromance of Thor and Iron Man that you are likely to see.
Krysten Ritter is superb as the titular Jones, a private detective with superpowers and super issues. This is nocturnal noir that moves in the same circles as Daredevil - figuratively and literally as both characters will eventually team up in the Defenders. It may not have the bone-crunching violence that Daredevil is famed for, but there's enough booze, sex and black humor on the screen to make this a cracking comic-book caper that's strictly adults only.
A second season has been announced and it has also been revealed that shooting of The Defenders will happen later this year.
Where to watch: Netflix
Seasons available: 1

Supergirl
The first long trailer was ridiculed for looking like a rom com, but Supergirl has proved its critics wrong and over the course of two seasons has show itself to be one of the best superhero shows on television. Melissa Benoist is fantastic as Kara Zor-El, playing her just on the right side of innocent, while the inclusion of a certain other superhero in season 2 could have been a bad idea but it has really made Supergirl, well, fly.
Where to watch: The CW, Stan in Australia
Seasons available: 2
Gotham
Given that the best thing about the Batman mythos is, er, Batman, Gotham really shouldn't work. But it does, even if it does take a while to get into. The first few episodes tease, tease and tease again the potential villains that permeate Gotham but once character arcs take over and the endless knowing nods dissipate, the show comes into its own.
Where to watch: Netflix
Seasons available: 2

Legends of Tomorrow
While Marvel shows are slowly taking over Netflix, DC has opted to create a partnership with the CW. The Flash and Arrow are great, but if you're looking for a team to root for, Legends of Tomorrow are it.
Where to watch: Hulu, Stan in Australia
Seasons available: 1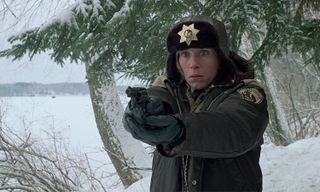 Best crime shows
Fargo
There was a collective groan by Coen Brothers fans the world over when Fargo the television show was announced. But what could have been darn tootin' awful ended up being fantastic, thanks to the casting of Billy Bob Thornton who is both funny and psychotic - well, his character is anyway. The series thankfully didn't retread the movie but added to it, acting as a strange but sublime companion piece. It's so good, the Coens initially refused to have their name on the show - until they saw it and loved it.
The second season is also now on Netflix and surpasses the first. The plotline veers away from the original film, but the heart of Fargo is still very much in this TV show. The second series flips back 27 years before the events of the original, and the third season? Well, that's just getting started.
Where to watch: FX Now
Seasons available: 3
You should also be watching...
Sons of Anarchy
Seemingly always vying for the top spot of Best Recently Finished Drama (we may have made up that award) with Breaking Bad, Sons Of Anarchy is a long brooding menace of a show that deserves your attention. Centred on a motorcycle gang that live by their own rules (you can probably guess what their name is from the title) the show is positively Shakespearean in its storytelling and will have you gripped from episode one.
While Ron Perlman steals the show as Clay, Charlie Hunnam's Jax is one of the best tortured souls you will see on any television show. Beware that only six series are currently streaming on Amazon Prime - you will have to wait a little while before the fitting final season heads to the service.
Where to watch: Netflix
Seasons available: 7
Brooklyn Nine Nine
If you're looking for a cop show with a trunk full of humor, give Brooklyn Nine Nine three episodes and you will be hooked and it's all because the characters are hilarious and the dialogue first class.
Where to watch: Hulu
Seasons available: 3

Narcos
Narcos is that wonderful thing: a TV show that doesn't scrimp on controversy. Based on the exploits of Columbian drug lord Pablo Escobar, the show examines the criminal's rise to the top of one of the biggest drug rings the world has seen, while constantly trying to avoid the clutches of the DEA.
Uncompromising, uncomfortable but completely unforgettable, Narcos is exactly the sort of thing that Netflix should be commissioning. It's also the sort of thing that HBO would have snapped up just a few years ago - which is very telling as to where television is today. Check out season 2, on Netflix now.
Where to watch: Netflix
Seasons available: 2

Bosch
With 20-something novels to mine for source material, Bosch is a character that was always destined for the small screen. Created by Michael Connelly but brilliantly brought to life by actor Titus Welliver, the series follows the exploits of LA Homicide detective Harry Bosch and features enough grit to pave the longest of driveways. Bosch is another show that has been put together by Amazon Studios - proving that streaming services are becoming just as powerful as the HBOs of the world when it comes to producing compelling drama.
Where to watch: Amazon Prime
Seasons available: 2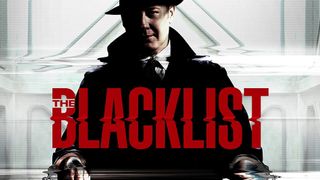 The Blacklist
Along with his upcoming titular role in Avengers: Age of Ultron, James Spader is having a hell of a comeback as of late, thanks in large part to his leading role in the hit series The Blacklist. Spader plays 'Red' Reddington, a brilliant and enigmatic wanted criminal mastermind who surrenders himself to the FBI. He'll give up information on other wanted criminals in exchange for immunity under one condition: he'll only deal with Elizabeth Keen (Megan Boone), a rookie profiler. A seriously intriguing crime show.
Where to watch: Netflix
Seasons available: 3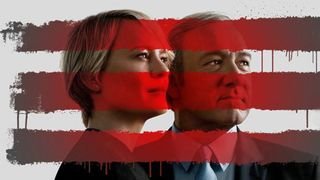 Best political shows
House of Cards
If there ever was a poster boy for Netflix – and for some of the best political drama ever crafted – House of Cards would be it. Funded completely by the streaming service, Cards' first season boasted direction by David Fincher and acting by Kevin Spacey and was addictive television. The reason: Netflix positively wanted you to binge watch, putting all episodes up at once.
Since then the show has skyrocketed in popularity and acclaim, garnering 179 award nominations and 27 wins in categories like Outstanding Drama Series at the Emmys. Now going into its fifth season, Netflix's Card trick is still impressive and shows just how far Netflix has come, given it's shot in both 4K and HDR.
Where to watch: Netflix
Seasons available: 5
You should also be watching...
Last Week Tonight with John Oliver
OK, OK, so Last Week Tonight with John Oliver isn't your typical political drama. First off, it's not a drama, so that really doesn't help its case. But it is very political, which is why you'll find it here. While Oliver definitely covers some of the same topics that the other late night hosts take on, Oliver dives deeper into issues and does more than most in terms of actual investigative reporting.
Where to watch: HBO Now
Seasons available: 2
The West Wing
A bit long in the tooth at this point, The West Wing is a ground-breaking political drama that in many ways defined the genre. Aaron Sorkin's stock as a screenwriter may be a little low at the moment, thanks to the saccharine nature of The Newsroom, but if you want to remember him at his best then The West Wing is for you. Not only does it have the best cast ever assembled for a television show – led by the fantastic Martin Sheen – it's also a series that has influenced many programmes since. A winner of 26 Emmys, The West Wing showed that network television can be just as good as cable TV. A must watch.
Where to watch: Netflix
Seasons available: 7

Veep
Veep is perfect satire. Its comedic take on the presidency and politics in this country is both laugh-out-loud funny and extremely terrifying.
Where to watch: HBO Now
Seasons available: 4

Alpha House
One of the first successes to come from the Amazon Originals program, Alpha House is the antithesis of Netflix's House of Cards. Yes it has a political edge but the back stabbing is replaced with a little bit of rib tickling. John Goodman is superb as one of four US senators shacked up in the same house.
While the humor may get a little too dry for some, there's warmth in the cynicism and a strange amount of believability in the characters. If you were to choose one comedy that lampoons US politics then go with Veep - but Alpha House is a decent second.
Where to watch: Amazon Prime
Seasons available: 2
Let me set the stage for this one: It's 1969, and there's a war going on in America. The war is being fought in business offices around the country and the group leading the charge are women in the workforce, fighting for equal rights and equal acknowledgement for the work they've performed for years. Good Girls Revolt is set in this backdrop, at a fictional news outlet where the women have for too long been swept under the rug.
The show scores major points for its poignant subject matter – both in the way that it covers the struggles of women in the workplace pre-1970, but also in the way it handles talking about the American history that the women in question are tasked with covering. Part raunchy history lesson, part stellar drama, Good Girls Revolt is a smart interpretation of a still-ongoing issue.
Where to watch: Amazon Prime
Seasons available: 1